December is often considered to be one of the best months to visit India. The days are warm and dry, with average temperatures from 15°C (59°F) to 27°C (81°F) across the main tourist cities. This makes December a great time to do outdoor activities such as visiting monuments, food hunting, trekking, as well as relaxing on a beach.
If you're looking for an incredible warm Christmas getaway, come to India in December.  
India Weather in December: Overview
Average temperature range in most areas of India: 22–32°C (72–89°F)
Average rainfall: 4 mm (0 inches)
Average rainy days: 1–2
Average sunny days: 28–30

December marks the beginning of winter and the high travel season in India starts. Though it is warm and dry in most parts of India, there are some distinctions from north to south.
In northern areas such as Delhi, Agra, Jaipur, and other Rajasthan cities, daytime maximum temperatures are around 24°C (75°F).
Central India (Mumbai and Goa) and southern India (Kerala) gets a lot hotter than the north. For example, in December in Mumbai, average temperatures range from 19°C (66°F) to 32°C (90°F). 
In India's far north, such as Leh in Ladakh, it is very cold with temperatures averaging from -12°C (10°F) to 2°C (36°F). Many trekking routes are blocked by snow.
>>>Best (and Worst) Times to Visit India
Recommended Itinerary
Average Temperatures in India's Main Cities in December
| City | Min. Temperature | Max. Temperature |
| --- | --- | --- |
| Delhi | 9°C (48°F) | 22°C (72°F) |
| Agra | 8°C (46°F) | 25°C (77°F) |
| Jaipur | 10°C (50°F) | 28°C (82°F) |
| Varanasi | 10°C (50°F) | 25°C (77°F) |
| Mumbai | 21°C (70°F) | 32°C (90°F) |
| Goa | 21°C (70°F) | 32°C (90°F) |
| Kochi | 23°C (73°F) | 32°C (90°F) |
Discover the Splendid Civilization of South Asia
What Our Customers Said
We had an amazing trip to Thailand

We had an amazing trip to Thailand with Asiahighlights. Every detail was perfectly organised and we always had an instant customer support service in case of any issues.

More

bugra t, Nov 2022

Great experience!

Bella was very helpful and responsive to all our questions. They handled all the arrangements very professionally and we had a wonderful time! We would definitely recommend and use them again!

More

Christie, Nov 2022

I contacted to Bella from Asia Highlights

I contacted to Bella from Asia Highlights that to buy tickets to Yi Peng Festival in Chiang Mai when i was in my country.She helped me very much.You can trust this agency, and i advice Bella as the best!!

More

Elena, Nov 2022

I had booked Chiang Mai Yi Peng Sky Lantern Festival

I had booked Chiang Mai Yi Peng Sky Lantern Festival with Asia Highlight Travel, my travel advisor was Bella Kiu, the experience was great, got my tickets , communication was seamless.

More

Siskazi Lindeni, Nov 2022

Thank you Iris Wang & Bella Liu

I thought "no hope" in getting the tickets to Yee Peng Festival organize by CAD. Fortunately, together with Bella Liu, I managed to secure all our tickets. No one left behind. This trip to Chiang Mai will be a memorable one.

More

Little Puppy, Nov 2022

Very accommodating and helpful

Bella was super helpful in getting my ticket to the Yi Peng festival exchanged and was very accommodating. Quick and easy transaction and received ticket within 24 hours. Good communication throughout the process.

More

Helen Powell, Nov 2022

Very accommodating and helpful

Asia Highlights as a whole is also very informative and contains helpful advice that has helped me plan my travels in Thailand.

More

Helen Powell, Nov 2022

You are in safe hands

Albee was an absolute pleasure to work with. She responded to my suggestions readily to find suitable alternatives for my 2 week trip to Thailand with my wife. She answered all my questions promptly and thoroughly.

More

RJ, Oct 2022
7 Best Places to Visit in India in December
December is the ideal time to visit nearly all of India, except the far north where it is frozen with frequent and heavy snowfalls. In most areas, it has the best all-around conditions including marvelous landscapes, clear roads, moderate temperatures, and festival celebrations. Some of the destinations that are most worth visiting are listed below for you to plan an inspiring December trip.

To ensure availability and better deals for hotels and flights, we recommend that you make your bookings at least 2 months in advance, especially in the popular Golden Triangle area (Delhi, Agra, and Jaipur). To reward your beloved and yourself with a special Christmas or New Year's Eve meal, don't forget to reserve your dinner seats in advance.
1. Delhi — Get a Representative View of Old and New India

Humayun's Tomb is a splendid mausoleum built to commemorate Emperor Humayun.
December is a cool and dry month in Delhi. Temperatures range from as high as 21°C (70°F) to as low as 8°C (46°F) with an average monthly rainfall of only 10 mm (½ inch).
When visiting Delhi in December, be sure to explore Humayun's Tomb, which is a splendid mausoleum built to commemorate Emperor Humayun (1508–56), the second ruler of the Mughal Empire. The architecture of the tomb was influenced by Persian and Mughal styles, which can be seen in the red sandstone and white marble in the tomb's arched facades.
Spend around 30 minutes admiring India's largest mosque (Jama Masjid), and then take a tuk-tuk through one of the oldest and busiest markets in old Delhi (Chandni Chowk) to view authentic Indian commercial life and hunt street snacks.
The Red Fort is worth visiting if you don't go to Agra Fort. They're similar, but the latter is better maintained. The Red Fort was constructed in the 17th century and is one of the city's most historic monuments.
Suggested read: Top 17 Places to Visit in Delhi with Tour Itinerary and Travel Tips 
Clothing guide: Warm jackets and sweaters are the preferred clothing during this month.
Recommended Itinerary
2. Agra — Home to the Famous Taj Mahal
In Agra, December temperatures range from as high as 24°C (75°F) to as low as 9°C (48°F). The average rainfall for this month is a desert-dry 5 mm (0.2 inches).
December is the perfect time to visit the Taj Mahal. Widely considered to be the most beautiful building in the world, this UNESCO World Heritage Site is constructed entirely out of white marble and was built by the Emperor Shah Jahan as a memorial for his wife, Mumtaz Mahal. It is better to enter it at sunrise before most tourists flood in. Our local private guides know where to take a perfect picture with the Taj Mahal as the background.

The Agra Fort is a 16th-century fortress located close to the Yamuna River.
Then head to Agra Fort to explore another UNESCO World Heritage Site. It's a 16th-century fortress near the Yamuna River. The fort was built by the Mughals and is made from Rajasthani red sandstone. Emperor Shah Jahan was jailed in the Fort for eight years by his son. What sustained him was seeing his wife's mausoleum from the window.  
For more, see The Top 7 Places to Visit in Agra.
Clothing guide: Sweaters and jeans are suitable during the day. In the evenings, it can get cold so it's a good idea to take a warm jacket.
Experience Graceful India and Lovely Sri Lanka
3. Jaipur — Royal Palaces, Forts, Bazaars
In Jaipur, the December weather is cool with average daily highs of 24°C (75°F) and daily lows of 8°C (46°F). During this month, you can expect around 8 hours of sunshine per day with a bone-dry average of 3 mm (0.1 inches) of rainfall for the whole month.
Jaipur is also called "the Pink City". It was painted pink in 1876 to welcome Queen Elizabeth I.
December is a great time to explore the ornate passageways of the Amber Fort. This red-sandstone fort is one of the most famous in Rajasthan and its architecture is a mixture of Hindu and Muslim styles.

Hawa Mahal is one of the most famous tourist attractions in the city.
The Hawa Mahal, or 'Wind Palace', is one of the most famous attractions in the city. Here, you can find 953 jharokha or 'windows with overhanging balconies', which allow the wind to blow freely through the structure. In previous times, Indian women were not allowed to walk out of the palace, but looked through the windows to see what was happening outside.
From Jaipur, you could extend your tour to Rajasthan areas further west, such as Udaipur (the city of white palaces), Jodhpur (the Blue City), and Jaisalmer (the Golden City).

Clothing guide: A sweater and a thin coat will be enough to be comfortable most of the time. When it gets chilly in the evenings it's a good idea to wear a warm jacket or sweater, but you may not need them in the early afternoon.
For more, see The Top 12 Attractions in Jaipur.
Recommended Itinerary
4. Varanasi — The Spiritual Capital of India
On the banks of the Ganges, the holy city of Varanasi attracts numerous travelers and pilgrims throughout the year. 
Throughout December, the temperatures range between around 9°C (48°F) and 29°C (84°F), and there is very little rain.
Varanasi is home to many Hindu historic buildings. The most popular one is the Kashi Vishwanath Temple, which is dedicated to Lord Shiva and is one of the twelve Jyotirlingas, a devotional representation of Shiva.
If you visit Varanasi, don't miss the Ganga Aarti, a religious ritual dedicated to the Ganges and performed every evening at the Dasaswamedh Ghat (a ghat is a wide stepped area by a river) by a group of young pandits (scholars) or priests.
Taking a boat ride down the Ganges allows you to observe the local way of life along the banks of the river.
For more, see our Varanasi Guide.
Recommended Itinerary
5. Mumbai — India's Most Dynamic and Cosmopolitan City
In December, Mumbai's temperatures range from about 32°C (90°F) to 19°C (66°F). The total monthly rainfall is a very dry 10 mm (½ inch) with an average of 9 hours of sunshine per day.
Banganga Tank is one of the most popular places to visit in Mumbai. Constructed in 1127, this beautiful building is a sacred water tank that is believed to be a subsidiary of Ganges created by Rama's ban ('arrow') and to have healing powers.
While in Mumbai, make sure to check out the Chor Bazaar, which is one of the city's oldest markets. The name Chor Bazaar translates to 'Thieves Market'. The market was originally known as 'Shor Bazaar' meaning 'Noisy Market', but the British mispronounced the word and the market eventually became known as Chor Bazaar.
Having a city walking tour around some unique places in Mumbai is also rewarding, such as Dhobi Ghat (the world's largest outdoor laundry), Prince Wales Museum (Mumbai's biggest and best museum), and Gandhi's Former Residence.
For more, see Top 15 Places to Visit in Mumbai with Tour Itinerary and Travel Tips.
Clothing guide: A shirt with a light jacket for the evenings is a good choice for a December day in Mumbai.
Recommended Itinerary
6. Goa — Colonial Heritage and Beach Relaxation
There is, once again, nearly no rain in Goa in December. The average temperatures range from 21°C to 33°C (70–91°F).
Goa is well-known for its brilliant beaches, delicious seafood, and Portuguese heritage. Some of Goa's best beaches include Querim, Arambol, and Sinquerim where you can indulge in many activities such as sunbathing, swimming, water-skiing, parasailing, fishing, and scuba diving.
Aside from its beaches, Goa is also famous for being a spiritual center, and it is a great place to calm your mind by trying yoga or traditional Ayurvedic treatments.
For more, see Best (and Worst) Times to Visit Goa, When is Monsoon Season?
Recommended Itinerary
7. Kochi — Colonial Heritage, Ayurveda Spa Treatments
Kochi's weather is still pretty hot in December with highs of around 31°C (88°F) and lows of around 23°C (73°F). The average monthly rainfall is low at approximately 50 mm (2 inches).
December in Kochi in Kerala is a great time to check out the famous Paradesi Synagogue. Also known as Jew Synagogue or Mattancherry Synagogue, Paradesi is the oldest existing synagogue in the old British Empire. This white-walled building with wrought-iron gates is decorated with the Star of David and was built in 1568.
You could also explore Jew Town, which is a narrow street between the synagogue and Mattancherry Palace. Jew Town is famous for its antique shops, where you can find items such as jewelry, pottery, small statues, and hand-carved wooden furniture.
Kochi is also famous for its high-quality Ayurveda (traditional Indian medicine) or yoga retreats. Try India's traditional treatments, and refresh yourself in this port city.  
Cochin Carnival is a festival that is held every year at Fort Kochi during the last week of December. On New Year's Eve, you can join the carnival to welcome the New Year.
If you don't mind an extra 2–4 hours' driving, extending to Munnar to experience the lush green tea and spice plantations, or to Alleppey for an overnight houseboat cruise along the canals surrounded by coconut plantations, would be enriching.
For more, see The Top 12 Attractions in Kerala.
Clothing guide: T-shirts or thin shirts with shorts are suitable for Kochi's warm weather. In the evenings, you might wear a thin jacket with trousers.
More Christmas celebrations tips in India, read on 10 Best Places to Visit in December in India>>>
Recommended Itinerary
Monthly Weather and Travel Information for India
Learn about the weather in India for 12 months and find out the best places to visit each month.
Recommended Itinerary
Visit India with Asia Highlights
Want to explore India in the cool and comfortable December weather? At Asia Highlights, we make tailor-made trips that are specially crafted to fit your interests and needs. If you would like to have an incredible journey through India without the hassle of researching and booking everything alone, then Asia Highlights can help. More India tours. 
Why Travel with Asia Highlights During the Pandemic
Tailor-made experience: All of your ideas/needs will be carefully considered to create your ideal trip.
Worry-free planning: Your 1:1 travel consultant in Asia will take all the uncertainty out of your planning, helping you navigate any travel restrictions. 
No-risk booking: 100% refund policy! (up to 14 days before departure)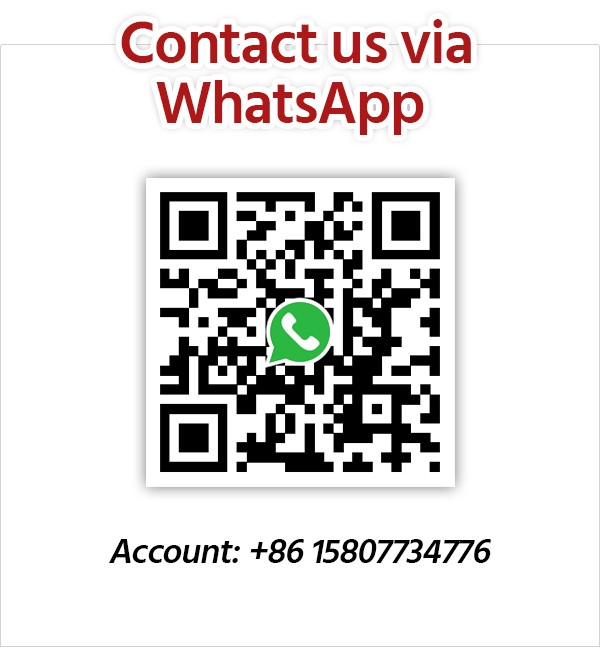 Get Inspired with Our Sample Itineraries
At Asia Highlights, we create your kind of journey — your dates, your destinations, at your pace. You can have any trip tailor made for your travel.
More Travel Ideas and Inspiration