August is in the middle of the rainy season in India. Most of the north has high rainfall — over 200 mm (8 in), while most of the south has very high rainfall — over 300 mm (12 in). An umbrella and a raincoat is needed of 10 to 20 days of the month.
The temperature is still hot, particularly in the north, but it's kept from being scorching on most days by monsoon downpours and clouds. 
The Hindu festival Raksha Bandhan takes place in August, which celebrates the bond between brothers and sisters.
August is in the low season for tourism, so booking flights and hotels is much easier at this time.
India Weather in August Overview

Average daily temperature range: 24–31°C (75–88°F)
Average rainfall: 275 mm (11 in)
Average rainy days: 17
Average sunny days: 14
Weather in Central North India (Delhi, Agra, Rajasthan...)
The golden triangle cities — Delhi, Agra, and Jaipur — and Rajasthan receive moderate to high rainfall, averaging 211 mm (8 inches), in August, which is the peak month of the monsoon in northern India.
Rainfall remains low however, at less than 100 mm (4 in), in desert areas such as Jaisalmer in Rajasthan.
Temperatures are much the same as July, ranging from around 26°C (79°F) to 33°C (91°F) in August. We recommend that you spend more time on indoor attractions such as the National Museum and National Gallery of Modern Art.
Weather in Southern India: Mumbai, Goa, Kerala...
Though southern India is still the rainiest part of India, it suffers less rainfall than July, and the monsoon begins to subside by the end of the month.
The average temperature range in the south is about 27°C (81°F) to 28°C (82°F), which is cooler than the central north cities.
You will still encounter plenty of showers, but it's a good time to join in Kerala's most popular festival, the Onam Festival. During the festival, locals organize colorful parades and hold the traditional snake boat race.
Northern Mountainous Regions: The Himalayas
In the Northern (upper) Himalayas region (e.g. Ladakh), there is less rainfall.
Meanwhile, the Himalayan foothills region, such as Himachal Pradesh, Uttarakhand, and Darjeeling, has much more rain than the rest of northern India. Places like Rishikesh, Mandi, and Dharamsala have many torrential days, which bring interruptions to outdoor activities.
Average Heat and Rain in India's Main Cities in August
| City | Daily Temperature Range | Rainfall |
| --- | --- | --- |
| Delhi | 27–34°C (81–93°F) | 230 mm (9 in) |
| Agra | 24–34°C (75–93°F) | 230 mm (9 in) |
| Jaipur | 24–34°C (75–93°F) | 195 mm (8 in) |
| Varanasi | 26–33°C (78–91°F) | 281 mm (11 in) |
| Mumbai | 25–30°C (77–86°F) | 472 mm (19 in) |
| Goa | 24–29°C (75–84°F) | 513 mm (20 in) |
| Kochi (Kerala) | 25–32°C (76–90°F) | 284 mm (11 in) |
The Best 5 Places to Visit in India in August
August sees much rainfall in India. If you travel during this period, you can consider the following places with less rainfall and a place to appreciate the magic of the monsoon.

1. Bikaner — Ancient City of the Desert
Bikaner is a famous ancient city in the desert of Rajasthan. It is a good choice if you want to find a less rainy city to explore in August.
As an important center of ancient trade, Bikaner used to connect China, Europe, Central Asia, and North India.
There you can explore the Junagarh Fort, which is one of the oldest in India and one of the few that were never defeated in battle.
You can also go to the special Hindu temple — the Karni Mata Temple ("Temple of the Rat"), visit its Camel Institute, and explore a royal cemetery.
Recommended Itinerary
2. Munnar — Lush Tea Plantations

Lush Tea Plantations
If you don't mind the rain and are looking to experience the cool and magic of the monsoon in India, you should consider Munnar.
The idyllic hill station of Munnar turns a lush green creating beautiful scenery in August. The cultivated tea estates sprawl across the rolling hills. There you can walk along the winding roads hidden among acres of finely clipped tea plants.
You can also visit a tea museum and experience the process of harvesting and planting tea for yourself.
If you are interested, see our 9-Day Classic South India Tour.
3. Jodhpur — The Blue City

Mehrangarh Fort
Jodhpur receives around 86 mm (3 in) rainfall in August. Compared to most other cities in India, it is one of the least rainy cities, and so it is particularly suitable for a visit in August.
There you could walk through the clean and narrow lanes surrounded by its characteristic blue-painted houses in its old town area.
Climb up to the majestic Mehrangarh Fort where you can get a full view of this blue city. Spend some time in the fort's museum, where you can find many interesting weapons, traditional costumes, and paintings.
Check out our 14-Day Romantic Honeymoon Trip in India.
4. Pondicherry — French Colony Culture
Pondicherry in Tamil Nadu (on India's southeast coast) is less affected by the southwest monsoon. It is a good place to avoid the heavier rain of August.
Pondicherry is deeply influenced by French culture, especially the architecture there. Visit Auroville (the City of Dawn), designed by a French architect. It is an attempt at promoting global human unity. You can also see spectacular rock sculptures and monuments.
Recommended Itinerary
5. Spiti Valley — Nature Beauty
Sheltered from the monsoons by the mountains, Spiti Valley is a great destination for August. It is a more off-the-beaten-track place in Himachal Pradesh.
There you can do yak safaris, explore local villages, visit monasteries and temples like beautiful Dhankar and Tilokinath, and go on world-class treks including Baralacha Pass, Kunzum Pass, and simple treks between mountain villages.
Check out more ideas on Monsoon Season in India: When It Is, Best Places to Go.
Cost and Crowds
Because August is part of the low season in India, there are fewer tourists, which means you will have more of a chance to enjoy the sights at your pace.
Travel is also more affordable. You will get good bargains for accommodation, including modern Western-style hotels and Indian-style heritage hotels.
We can help you arrange tours and private cars so that you can just relax and travel in comfort. We can also help you book beautiful heritage hotels with a variety of facilities, such as spas and fitness centers to keep you entertained during rainy days. Just contact us.
What Our Customers Said
We had an amazing trip to Thailand

We had an amazing trip to Thailand with Asiahighlights. Every detail was perfectly organised and we always had an instant customer support service in case of any issues.

More

bugra t, Nov 2022

Great experience!

Bella was very helpful and responsive to all our questions. They handled all the arrangements very professionally and we had a wonderful time! We would definitely recommend and use them again!

More

Christie, Nov 2022

I contacted to Bella from Asia Highlights

I contacted to Bella from Asia Highlights that to buy tickets to Yi Peng Festival in Chiang Mai when i was in my country.She helped me very much.You can trust this agency, and i advice Bella as the best!!

More

Elena, Nov 2022

I had booked Chiang Mai Yi Peng Sky Lantern Festival

I had booked Chiang Mai Yi Peng Sky Lantern Festival with Asia Highlight Travel, my travel advisor was Bella Kiu, the experience was great, got my tickets , communication was seamless.

More

Siskazi Lindeni, Nov 2022

Thank you Iris Wang & Bella Liu

I thought "no hope" in getting the tickets to Yee Peng Festival organize by CAD. Fortunately, together with Bella Liu, I managed to secure all our tickets. No one left behind. This trip to Chiang Mai will be a memorable one.

More

Little Puppy, Nov 2022

Very accommodating and helpful

Bella was super helpful in getting my ticket to the Yi Peng festival exchanged and was very accommodating. Quick and easy transaction and received ticket within 24 hours. Good communication throughout the process.

More

Helen Powell, Nov 2022

Very accommodating and helpful

Asia Highlights as a whole is also very informative and contains helpful advice that has helped me plan my travels in Thailand.

More

Helen Powell, Nov 2022

You are in safe hands

Albee was an absolute pleasure to work with. She responded to my suggestions readily to find suitable alternatives for my 2 week trip to Thailand with my wife. She answered all my questions promptly and thoroughly.

More

RJ, Oct 2022
Monthly Weather and Travel Information for India
Learn about the weather in India for 12 months and find out the best places to visit each month.
Tour India with Us
In the monsoon months, we recommend choosing some indoor activities to flexibly include and dodge the rain, like a cooking class or spa and yoga experience. If you would like us to arrange that or have other requirements, just contact us. We will create a trip based on your preferences and needs.
See some of our popular India tours below. If you want to go anywhere else, you can contact us. All our tours are customizable.
Why Travel with Asia Highlights During the Pandemic
Tailor-made experience: All of your ideas/needs will be carefully considered to create your ideal trip.
Worry-free planning: Your 1:1 travel consultant in Asia will take all the uncertainty out of your planning, helping you navigate any travel restrictions. 
No-risk booking: 100% refund policy! (up to 14 days before departure)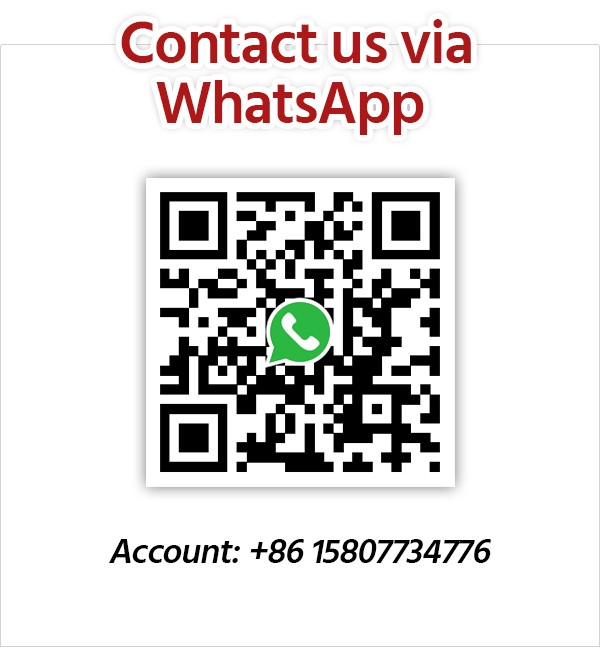 Get Inspired with Our Sample Itineraries
At Asia Highlights, we create your kind of journey — your dates, your destinations, at your pace. You can have any trip tailor made for your travel.
More Travel Ideas and Inspiration