Home to the Taj Mahal, Agra is always on the bucket list for an Indian tour. Located in northern India, Agra has a semi-arid and subtropical climate.
Typically affected by the Indian monsoon, Agra has three seasons: hot season (April to June), rainy season (July to September) and the (mild) dry season (October to March).
For weather, the best time to visit Agra is October to March (the high season) for dry and warm-to-cool weather. March, October, and November are the best months for more-favorable prices and less crowding, compared with the peak season (December to February).
On the other hand, April to September is the best time for the lowest prices and the fewest crowds.

Best Time to Visit Agra
Best Time to Visit Agra for Comfortable Weather
When the rain fades away and the heat is not yet an issue, October to March is the best time to explore Agra. The average temperature ranges from 15 to 27°C (59–81°F) and there are just 1 or 2 days with light rain.
For Coolest Weather: December to February

The Taj Mahal on Sunny Days
You'll enjoy the coolest days from December to February. During this period, many travelers come to celebrate New Year and Christmas. Room rates skyrocket (almost doubling) from December 24 to January 5 and experienced guides are fully booked.
So early booking, at least 3 months in advance, is helpful to gain any early bird savings. For worry-free booking, we can guarantee a 100% refund of land tour costs (not flights) if the cancellation is made up to 14 days before departure.
Recommended Itinerary
For Good Weather with Better Prices: March, October to November

Join in the Holi in Agra
These three months perfectly avoid extreme heat, heavy rains, and foggy days. More importantly, the price is not as high as in December to February. They're also a great time to experience exotic festivals: Holi in March, and Diwali in October/November.
Find out the top 7 places to go in Agra and suggested itineraries at the most comfortable season.
Recommended Itinerary
Best Times to Visit Agra for Low Crowding and Prices
If you're looking for the most favorable prices and least crowding, you should visit Agra between April and September. The temperatures between April and June regularly reaches above 40°C (104°F) and the monsoon pours from July to September. Though the weather is not so ideal, you'll get great deals from hotels and agencies and can expect rewarding sultry or green scenes without the high-season crowds.
Get more tips in our article: How to Plan a Trip to India (A Complete Guide for You)  
Best Times to Visit the Taj Mahal

Views from Mehtabh Bagh
The Taj Mahal is a World Heritage site that you can visit at any time. Cool, clear, and dry days will enhance your visit, when you can capture Instagrammable pictures with favorable weather and appreciate the beauty of marble artwork more conducively. So, the best months to visit the Taj Mahal are October to March.
The Taj Mahal opens from sunrise (around 6 a.m.) to sunset (around 6:30 p.m.) every day except Fridays. Sunrise is the best time to avoid crowds and heat. Incredible photos of the glowing Taj are the reward for early visits. When there are foggy mornings in December and January, you'd better visit after 10 a.m. for better photos.
Sunset is another good time to see the picturesque Taj, but you have to endure the crowds. To get sunset views of the Taj in relative peace, you can go to the Mehtabh Bagh.
Incredible India and Mysterious Nepal Combination
Best Times to Visit Agra Fort

Agra Fort in the Afternoon
Agra Fort opens from 6 a.m. to 6 p.m. every day. The best time to visit Agra Fort is in the afternoon. At dusk, the sunset enhances the beauty of Agra Fort.
Besides, you can enjoy the Light and Sound Show at Agra Fort after sunset (7.30 to 8.30 p.m.). The 30-minute show costs 200 Indian rupees (about 2.5 US dollars) for foreign visitors. Tickets are available on the spot.
What Our Customers Said
2023 Chiang Mai CAD Yipeng Festival

We got early bird ticket and Bella was assisting us through whatsapp. Easy, competitive price, front row tickets. Thanks Bella, for being patient explaining everything to me. Highly recommended.

More

lily hartati, Dec 2022

Bella has been an outstanding customer service rep

Bella has been an outstanding customer service rep. She was responsive and knowledgeable. Buying tickets from their website was super easy and the whole process was straightforward. Highly recommended.

More

Khai, Nov 2022

Memorable Experience!!!

I booked tickets to the Chiang Mai Yi Peng Lantern Festival in Nov 2022. Bella was extremely responsive and helpful!!

More

Bowen, Nov 2022

We had an amazing trip to Thailand

We had an amazing trip to Thailand with Asiahighlights. Every detail was perfectly organised and we always had an instant customer support service in case of any issues.

More

bugra t, Nov 2022

Great experience!

Bella was very helpful and responsive to all our questions. They handled all the arrangements very professionally and we had a wonderful time! We would definitely recommend and use them again!

More

Christie, Nov 2022

I contacted to Bella from Asia Highlights

I contacted to Bella from Asia Highlights that to buy tickets to Yi Peng Festival in Chiang Mai when i was in my country.She helped me very much.You can trust this agency, and i advice Bella as the best!!

More

Elena, Nov 2022

I had booked Chiang Mai Yi Peng Sky Lantern Festival

I had booked Chiang Mai Yi Peng Sky Lantern Festival with Asia Highlight Travel, my travel advisor was Bella Kiu, the experience was great, got my tickets , communication was seamless.

More

Siskazi Lindeni, Nov 2022

Thank you Iris Wang & Bella Liu

I thought "no hope" in getting the tickets to Yee Peng Festival organize by CAD. Fortunately, together with Bella Liu, I managed to secure all our tickets. No one left behind. This trip to Chiang Mai will be a memorable one.

More

Little Puppy, Nov 2022
Monthly Weather Summaries for Agra
Agra Weather in January: Coolest and Driest Month
As the coolest and driest month of the year in Agra, January averages around 21°C (70°F) during the warmest part of the day and gets down to around 7°C (45°F) at night. You can enjoy this comfortable weather when exploring Agra.
Fog might affect your trains or flights when you're travelling in January. But the morning fog is expected to clear around 10 a.m. So, leave some flexibility when planning your Agra tour. Check the best way to go to Agra from Delhi>>>
New Year's Day makes Agra a busy city at the start of this month. Early bookings of 3 months in advance are recommended to guarantee your tickets and rooms at this time.
Recommended Itinerary
Agra Weather in February: Cool and Dry
Like January, February is still cool and dry. But the temperatures get slightly warmer with highs of around 25°C (77°F) and lows around 10°C (50°F). February mornings can still be foggy, but most days are clear.
Agra Weather in March: Arrival of the Hot Season
The rising temperature signals the arrival of the hot season. It gets to around 32°C (90°F) at the midday (and hotter towards the end of the month). You can benefit from March's warm, dry, and fog-free weather.
Traveling in March, you can celebrate Holi (Festival of Colors) with locals. Wander around the streets full of Indian music, taste the special festival food, and join in their color powder fights if you like.
Recommended Itinerary
Agra Weather in April: Third-Hottest Month
The temperature in April rises sharply to average 38°C (100°F) in the afternoon, but it is pleasantly warm at night dropping to around 21°C (70°F).
Travelling in April is possible if you can bear the heat. With fewer visitors, you can usually get big discounts (at least 30–50% off) from hotels and airlines. During your visit, doing outdoor activities in the early morning or at dusk is wise to avoid the unpleasant heat.
Agra Weather in May: Hottest Month
Being the hottest month, the average high temperature peaks at around 41°C (106°F). You'd best avoid the intense heat of midday.
Just like in April, prices and crowds are at low levels.  

Recognize Spices in a Cooking Class
Agra Weather in June: Second-Hottest Month, Rains Begin
June is a transition month from the dry season to the wet season. It is hot and humid. The extreme heat will be tempered a little bit by some rainfall at the end of the month. In this beginning of the monsoon month, there are usually just 3 rainy days in Agra. So travelling is workable.
Check more info about Monsoon Season in India: When It Is, 5 Best Places to Go >>>
Agra Weather in July: High Rainfall
In July, the monsoon rains increase to almost peak levels, but the average high temperature decreases to around 36°C (99°F). Generally speaking, the heavy rain rarely lasts for long with only 1 in 3 days of rainfall. So, you can still enjoy a relatively unaffected tour if you're flexible.
For example, you can have a cup of coffee in a heritage cafe when it's raining. After the rain, you'll see great scenery with fresh air and clear blue skies.
Recommended Itinerary
Agra Weather in August: Wettest Month
The mean maximum temperature keeps decreasing to around 33°C (91°F) in August, and the rainfall reaches its highest monthly amount: 272 mm (11 inches). Due to having around 15 rainy days, August is likely to give you a wet day or two in Agra, and floods may affect some roads during your visit. Thus, a flexible itinerary is necessary to adapt to changes in weather. The high rainfall brings favorable travel prices as well.
Agra Weather in September: End of the Monsoon
The rainfall in September fades away, dropping to 127 mm (5 inches). The temperature is cooler again, as daily highs in September are around 30°C (86°F).  
In late September, you can enjoy excellent-value hotel rates and low season tour prices if you are willing to risk a few showers.
Agra Weather in October: Start of the Dry Season

Make Rangolis at a family visit in Agra
From October, Agra starts its most comfortable weather with dry conditions prevailing, but average high temperatures stays hot at around 34°C (94°F), though lows average a mild 18°C (64°F). 
October also marks the beginning of the high travel season. Compared with December and January though, traveling in October is relatively affordable.
The biggest festival in India, Diwali, is celebrated for 5 days in late October/ early November (24 October in 2022, 12 November 2023). Travel with us to be immersed in the authentic festival atmosphere of lights and candles. Browse the bustling Diwali markets, try the mouth-watering sweets, and help to create awe-inspiring rangolis (ornate floor art) during a home visit.
Recommended Itinerary
Agra Weather in November: First Month of Winter
November is the first month of "winter" in Agra and when the temperatures become warm rather than hot. Daily highs in November are typically around 29°C (84°F) with lows around 12°C (54°F). 
November mornings are often clear and pleasant without the fog that comes in December and January. 
Recommended Itinerary
Agra Weather in December: One of The Busiest Times
December is quite pleasant reaching around 25°C (76°F) in the afternoon. The average rainfall for this month is a desert-dry 5 mm (0.2 inches). For a clear view of the Taj Mahal, you are suggested to visit it after 10 a.m. to avoid the fog.
December is one of the busiest times to visit Agra. Make reservations in advance and prepare for long lines, especially at the Taj Mahal, and especially around Christmas.
Visit India with Asia Highlights
Asia Highlights welcomes the chance to help you design your perfect trip to India. Check out the following links to learn more about our tours and get a head start on planning your hassle-free vacation today!
Recommended India Tours:
Discover the Splendid Civilization of South Asia
Why Travel with Asia Highlights During the Pandemic
Tailor-made experience: All of your ideas/needs will be carefully considered to create your ideal trip.
Worry-free planning: Your 1:1 travel consultant in Asia will take all the uncertainty out of your planning, helping you navigate any travel restrictions. 
No-risk booking: 100% refund policy! (up to 14 days before departure)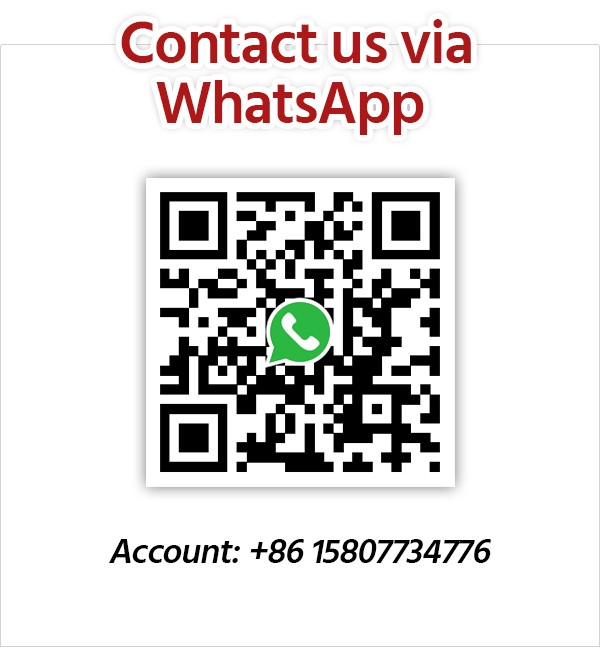 Get Inspired with Our Sample Itineraries
At Asia Highlights, we create your kind of journey — your dates, your destinations, at your pace. You can have any trip tailor made for your travel.
More Travel Ideas and Inspiration