Siem Reap now reopens to travelers. From March 17, 2022, you don't need to do the nucleic acid test or post-arrival test to enter Cambodia as long as you're fully vaccinated. 
Three days is good enough when planning a trip to Siem Reap. On day 1 explore the 'small circuit': Angkor Wat, Angkor Thom, Ta Prom and Bayon Temple. Then on day 2 expand to the 'big circuit', visiting Bantey Srei, Beng Meala and Cambodia Museum of Landmines. In the last day conclude with a boat ride on Tonle Sap Lake, to see the floating villages.
Siem Reap in Cambodia, the gateway to Angkor Ruins, including numerous ancient temples of the World Heritage-listed complex, is ranked #5 on TripAdvisor out of 2016 travelers' top 25 destinations in the world. Over 100 million travelers every year go to explore this magnificent place, with 1000 years of stone-crafted history.
The best time to visit
Temperatures do not vary too much; it is hot all year round. The yearly mean temperature is around 28°C.

The Best Time to Go to Cambodia
Dry and cool season
The best time to visit Siem Reap is the dry season from early December to late March, when it is relatively cool (with a seasonal mean temperature of 20°C – 30°C) and there is less rain than average.
This dry season is also the high season for tourism in Siem Reap, which means travelers need to have a higher budget and to be prepared for crowds everywhere. It is not uncommon for some hotels to be twice as expensive during high season than low season.
Hot season
The hot season falls in April and May with daily mean temperatures of approximately 40°C. Cambodian New Year usually falls in mid-April. Crowds seem to disperse suddenly at the end of April.
If you don't mind the high temperatures, this period could be another good time to visit, with fewer crowds and cheaper accommodation. Remember to dress lightly and wear enough sunscreen under the tropical sun! The chance, however, of seeing floating villages during this time is slim, because of the low water levels in Tonle Sap Lake.
Rainy season
The rainy season in Siem Reap runs from June to November, governed by the southern monsoons simultaneously affecting the bordering countries of Thailand and Vietnam. It is not too hot, thanks to the rain. Occasional showers predominate from June to August, but heavier rains follow in September and October, sometimes leading to floods.
The Best Choice for the First-Timers to Thailand and Cambodia
What Our Customers Said
A truly magical experience

You measure the quality of a tour company with how they handle the bumps along the way. Encountering unexpected baggage fees from Cambodia Angkor Air in Siem Reap.Albee without hesitation agreed to cover this cost.

More

Bob Bosshard, Mar 2020

A truly magical experience

We have just returned from an amazing trip to Laos, Cambodia and Vietnam. Our travel adviser Albee Ning prepared a wonderful itinerary taking us to great locations with creative activities highlighting local culture.

More

Bob Bosshard, Mar 2020

Great trip with Asia Highlights

We had already booked two trips in China with China Highlights. Both trips were a great experience. So when planning our trip to Cambodia we immediately thought of Asia Highlights because they offer a trip to Vietnam

More

Frank & Nadia, Nov 2019

Asia Highlights is perfection

My husband and I just returned from an 8 week trip thoughout China- Laos, Cambodia, Vietnam and also Singapore and Phuket. I worked with Ruby of Asia Highlights for months designing my dream independant private trip.

More

Barb, May 2019

Asia Highlights is perfection

I have travelled for years personally and professionally and I have to say that Ruby and Asia Highlights are one of the best operators I have ever encountered.

More

Barb, May 2019

Wonderful vacation with Asia Highlights

We traveled with Asia Highlights 14 days through Cambodia and Myanmar. Leo from Asia Highlights made the itinerary and organized everything perfect ! We really enjoyed the tour, the hotel selection was great !

More

Stefan H, Feb 2019

worthwhile to visit Cambodia and Vietnam

Asia Highlights (Albee Ning) arranged a meangful and interesting tour of Cambodia, Vietnam and Hong Kong. The guides explained the historical significance of the sights and were personable, knowledagable and flexible.

More

Graham Catlett, Nov 2018

We just came back from a 14 day…

This was a family trip with 2 adults and a 14 year old. It was a fabulous vacation. Asia Highlights did an awesome job recommending hotels and provided a great itinerary. The hotels were top notch.

More

Greg Cieslik, Sep 2018
How to get to Siem Reap
Siem Reap is easily accessible by air, boat and bus.
Siem Reap International Airport is only 5 kilometers, or 10 minutes' drive, from downtown.
The Siem Reap Wharf in Tonle Sap Lake is 15 kilometers from downtown. If you do the boat trip, only do it during the rainy season from June to November when the water level is high enough for larger boats. In the dry season only small boats work on the water and it is possible to get stranded; sometimes the whole route needs to be completed by mini-bus or pickup truck. All boats stop working when the water level is too low.

Traveling by bus is a popular option for backpackers. Mekong Express and Capitol Tours enjoy a good reputation.
Train service is currently unavailable in Cambodia.
Phnom Penh – Siem Reap
The distance between Phnom Penh and Siem Reap is 320 kilometers. The journey between them takes 45 minutes by air at $150, six hours by boat at $35, and six hours by bus at $6.
Sihanoukville — Siem Reap
It is 530 km from Sihanoukville to Siem Reap, taking 1 hour by air. As of April, 2016, one flight has been available per day. Overnight bus takes 13 hours and requires transfer in Phnom Penh.
Battambang – Siem Reap
The distance between Battambang and Siem Reap is 170 km. Bus is the most popular transport, taking 3 hours. It costs about $5. There are 3 buses every day.
One boat per day goes between Battambang and Siem Reap. The 5-hour boat ride costs around $20 – $25. It is a scenic option, along Tonle Sap River and passing many floating villages.
From Vietnam to Siem Reap
Flights to Siem Reap are provided from major cities in Vietnam, i.e Hanoi, Da Nang and Ho Chi Minh City. It usually takes around 80 minutes (from HCMC) to 2 hours (from Hanoi).
Buses running between Phnom Penh and Ho Chi Minh City take about 7 hours at $18-25. Then transfer from Phnom Penh to Siem Reap by bus or taxi.
The boat trip is a scenic alternative. Cruises traveling from Ho Chi Minh City/Can Tho/My Tho to Siem Reap via Phnom Penh, taking 8 days and 7 nights. A cheaper option is taking a 3-hour bus from Can Tho to Chau Doc and transferring to Phnom Penh by ferry. Then complete the journey by bus from Phnom Penh to Siem Reap.
From Thailand to Siem Reap
Bangkok is one of the main airports connecting with Siem Reap, with about 8 flights a day. It takes only an hour, at $50 – $150.
Overland travel via the Aranyaprathet/Poipet border-crossing takes about three hours by bus. A bus ride takes 8 – 11 hours at $28, depending on the crowds at the border.
From Other Asian Countries to Siem Reap
Many major Chinese cities support flights to Siem Reap e.g. Shanghai, Guangzhou, Chengdu, Hong Kong and Taipei. It takes about 4½ hours from Shanghai and 2½ hours from Guangzhou.
Siem Reap is also accessible by air from Seoul (South Korea), Kuala Lumpur (Malaysia) and Luang Prabang (Laos).
Exploring Siem Reap
How long to stay
Asia Highlights suggests travelers stay in Siem Reap for at least three days. Besides the amazing temple complex, there are other outdoor activities to be enjoyed.
Visitor attractions
There are around 15 highlighted attractions worth visiting. Temples roughly fall into three categories: Small circuit, big circuit and outlying temples.
Small circuit (day 1 and day 2) attractions are centrally located, at Angkor Wat and Angkor Thom, the grandest temple with the ancient capital next to it. These are good for a whole day's exploration. They are most beautiful at sunrise and sunset. Other major sites are Bayon Temple and Ta Prohm Temple, the favorites of movie enthusiasts; each takes 1 or 2 hours to visit.

Angkor Wat in Sunset
Big circuit (day 2 and day 3) attractions are at sites further north and east. Banteay Srei is the most famous.
Outlying temples, Roluos temples and the surrounding areas (day 3 and day 4), located about 20 km from Siem Reap, are suitable for visits on day 3 and day 4. Beng Mealea – 77 km from Siem Reap – is highly recommended as the only noted temple retaining its original features. It's fun to do a boat trip on Tonle Sap Lake to observe floating villages; except in April and May when the water level is too low.
Fun activities
Siem Reap has a lot to offer by way of activities. Below is our fun-activities list, or see the Top 10 Things to Do in Siem Reap.
Cycle into the forests and run into many different lesser-known temples, making a perfect mix by visiting both Angkor Wat and Ta Prohm. There are two possible routes: a 25-km-long road trip for beginners and a 45-km-long route for experienced bikers.

Quad Bikes for a View of Sunset
Take a quad adventure on the bumpy country roads for a view of the sunset to end your day. This can be done on any day of your visit to Siem Reap. The most recommended trail is a 1½-hour sunset route (5:00-6:30pm). Longer options are also possible.
Join a cooking class and make local food yourself. You can try this either in a hotel restaurant or in the village. Visits to local markets and the village are included in a village cooking class. Half a day is enough for this.
Relaxation
Enjoy massage Cambodia-style, have a drink in a bar near the old market, or just spend an afternoon in your hotel swimming pool (literally a basic facility in most Siem Reap hotels).
An In-Depth Experience of Southeast Asia at an Easy Pace
Where to stay
The location of the hotel is not so important when booking accommodation, as Siem Reap is not that big. The city provides a wide range of options from low-budget hostels to the luxury Aman Hotel. There are also many different styles of 3-star to 5-star hotel, such as Buddha style, Zen style or holiday resorts.
Luxury: Luxury: Sofitel Angkor Phokeethra Golf and Spa Resort, Raffles Grand Hotel d'Angkor, and Amansara
Deluxe & Boutique:Shinta Mani Resort, Navutu Dreams Resort & Wellness Retreat, Sokha Angkor Resort, Golden Temple Residence, Maison Polanka, and Angkor Village Resort
Comfort:Tara Angkor Hotel, and Angkor Village Hotel
With a tour or on your own
Tourism is well-developed in Siem Reap and most attractions are nearby. Travelers can easily grab a guide map in a hotel and rent a bike or a tuk-tuk to visit the temples.
A Private Guided Tour Is Highly Recommended
We recommend, however, that you sign up for a tour, especially for a private guided tour with a clean private car. It costs about US$100 per day, with a knowledgeable English-speaking local guide and a driver taking care of every detail.
The guide even knows the perfect way to capture a good photo at every spot. Icy bottled water and a cool air-conditioned car sweep your tiredness away. And the driver drives you as close as possible to your destination, reducing the time you need to walk under the hot sun.
A private tour ensures you maximize your time and your enjoyment in Siem Reap.
If however you prefer to travel on public transport, you still might want to sign up for some trips with a local agency.
The Best Southeast Asia Tour for First-timers
What to eat
Basically you can say that Siem Reap is a Connoisseur Camp! If interested in local food, eateries and street foods are worth trying out, in and around the Old Market. Fried locust and spiders can often be seen there; for health reasons, we suggest our customers abstain.
Various nice and fancy restaurants provide different foods with good atmosphere and service. In some places you can even enjoy a meal with Apsara dancing in the background. In most cases US$10 – US$20 per person is enough for such a decent meal. Here is a short-list of nice restaurants we'd recommend you to try
Pro Cuisine (for dinner with night show)
Why: Fresh air in the morning, with nice garden view. An Apsara dancing show is presented in the evening at dinner time. The service is good.
Address: Street Tea Chamrath, #29 | Wat Bo Village
Opening hours: 6:00am – 10:30pm
Viroth's
Why: It is what most local guides would recommend you to try. Simple but nice setting, attentive staff, and good food, make for a perfect meal. Its desserts are definitely worth sampling. This is especially good for couples.
Address: 246 Wat Bo Street, Siem Reap
Opening hours: 10:30am – 10:30pm
Haven
Why: The work in Haven supports local people and enhances their lives. It recently moved to a new location with a lovely atmosphere, delicious food and nice staff.
Address: Chocolate Road, Krong Siem Reap
Opening hours: 11:30am - 2:30pm; 5:30pm - 9:30pm
Visit Cambodia with Asia Highlights
Get to know our tour packages and let us do the work for you. Our experienced Asia Highlights staff will help you design your vacation in Cambodia. We take care of all the details so you can just relax and have fun during your holiday.
Visit the links below today, to learn more about our tour packages and start planning your visit to Cambodia.
14-Day Vietnam, Cambodia and Laos Tour
12-Day Cambodia and Vietnam Highlights
You might like to read
How to Get to and Around Siem Reap
Top 10 Things to Do in Siem Reap
Why Travel with Asia Highlights During the Pandemic
Tailor-made experience: All of your ideas/needs will be carefully considered to create your ideal trip.
Worry-free planning: Your 1:1 travel consultant in Asia will take all the uncertainty out of your planning, helping you navigate any travel restrictions. 
No-risk booking: 100% refund policy! (up to 14 days before departure)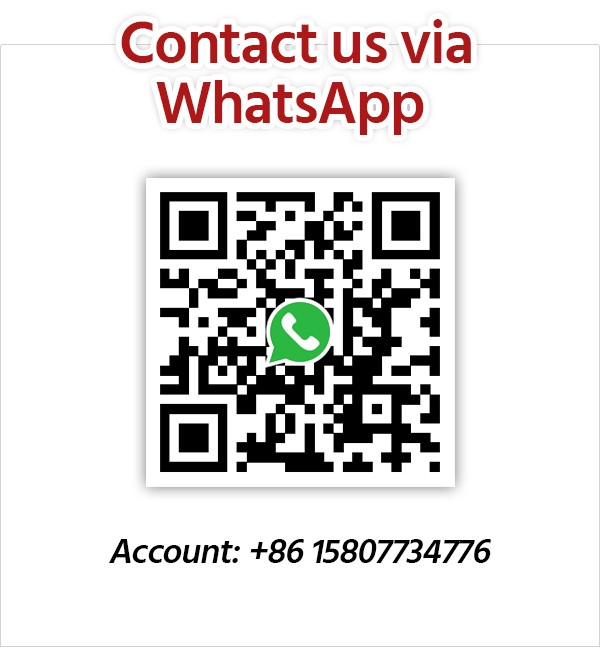 Get Inspired with Our Sample Itineraries
At Asia Highlights, we create your kind of journey — your dates, your destinations, at your pace. You can have any trip tailor made for your travel.
More Travel Ideas and Inspiration