Take a journey to the holy land of Tibet, Nepal and India and embrace lifestyles and faith that you see nowhere else. Sneak among the streets of Lhasa, talk to a local Sadhu (holy man) in Kathmandu, take a boat trip on the Gangse River and fly over Mt.Everest. Get your bucket list checked out with unparalleled experience.
Highlights
Sip a cup of sweet tea at a hidden nunnery behind Barkhor Street in Lhasa
Take an early morning flight over Mt.Everest -- Flight of a lifetime!
Enlighten your own life by a deep conversation with a local Sadhu in Kathmandu
Rickshaw ride in the old streets of Delhi and get lost in the bustling bazaars
Boat trip on the Gangse River and witness riverfront rituals
Journey Route
What Our Customers Said
Ms Bella is very prompt and helpful

Ms Bella is very prompt and helpful in answering to my queries. Well done. Also thanks to Asia Highlights for awarding my winning ticket.

More

LM Hang, Sep 2022

3 week trip to Thailand - Great planning assistance!

Coco is prompt, patient, detailed and intuitive as to the type of trip I wanted to plan. She went out of her way to even research some details of a Mekong river cruise that I booked on my own.

More

Steve, Sep 2022

Good surprise

Lily was awesome. Very patient,very informative.Totally recommend.

More

Mayalou flowers, Sep 2022

Good surprise

My experience with Asia highlights have been great. Not only are they legit but are very friendly and helpful as well. They'll help you with whatever you'll need, especially if you're a 1st timer in thailand.

More

Mayalou flowers, Sep 2022

Fantastic! Would use again

Albee and Asia highlights was fantastic! Albee responded within the hour for any random questions I had.

More

Nate Boyden, Aug 2022

Albee Is the best! And her guides are too!

Albee communicated almost immediately to any question/concern I came up with. She helped me adjust the itinerary based on the ages of my kids. We had the perfect balance of busy, cultural, and relaxing!

More

Danielle, Aug 2022

Excellent customer service

Albee did an excellent job translating our requirement in customizing a Thailand and Vietnam itinerary. She was very responsive prior, during and after the trip and even assisted in getting the Vietnam visa.

More

René, Aug 2022

Wonderful vacation at Koh Samui.

Albee Ning from Asia Highlights Travel did a great job from the very beginning and was always reachable and happy to accommodate our wishes and needs.

More

Tatjana Latinovic, Aug 2022
Itinerary in Detail
3 nights at Novotel Beijing Peace (Handpicked Comfort) / Crowne Plaza Hotel Beijing Chaoyang U-Town (Luxury)
Your journey begins when your flight lands in Beijing. Transfer to hotel and free at leisure for the rest of today.
Visa:
All nationalities are required to obtain China Visa and Tibet Permit. Pleas allow yourself with at least one month to process the visa application.
Beijing has been China's capital for several centuries and its legacy is worthy deep exploration. Today you will visit the Tian'anmen Square, Forbidden City, Summer Palace and an interesting rickshaw ride in the Hutongs. A side visit to a local wine museum will be highlight of today.

Hutong's daily life: two men playing chess by the street
Rise up early and we will drive out of town to the Great Wall. Mutianyu Great Wall is considered as a less-crowded yet more-picturesque section of the Great Wall, our special choice for you. Get back to town and visit the Temple of Heaven.

Mutianyu section of the Great Wall in Beijing
Day 4
Beijing - Xi'an (2h25min by air)
2 nights at Grand Noble Hotel (Handpicked Comfort) / Sofitel on Renmin Square Xian (Luxury)
Take a noon flight to Xi'an.
Have some time to refresh after check-in. Later, we will visit the Muslim Quarter to experience its vibe and take a cycling trip on the Ancient City Wall at sunset.

Ancient City Wall in Xi'an, viewed from the ground
Not simply an icon of China, but also a rich heritage of China's long history, Terracotta Warriors and Army sits on top of all attraction lists. Today you will have an informative visit at this massive site.
After the visit, you will have a chance to learn how the terracottas were made with a side-trip to a workshop. Get back to downtown and visit the Big Wild Goose Pagoda.
Today's Highlight: How is it made?
Back in the days, there was no factory to make terracotta warriors. Every figure was hand-made in a life size by local farmers, craftsmen and potters. Today, some farmers in Xianyang are still practicing the art.
They will teach you the process in details and you may have a chance to try moulding or painting. At the end of the visit, you will bring home a miniature terracotta warrior.
What makes it special for me?
- Close set: Terracotta Warrior Workshop is not a common attraction but an Asia Highlights' exclusive site, only opens for your visit.
- Relive the history: Learn about every detail in making a terracotta warrior just in the same way back in history. Something to tell your friends back home or a reason to excite your kids.

The Terracotta Army
Day 6
Xi'an - Lhasa (3h40min by air)
2 nights at Xinding Hotel (Handpicked Comfort) / St Regis Lhasa Resort (Luxury)
Take a noon flight to Lhasa, high on the roof of the world. Check in and give yourself some time to adjust to the altitude.
Your first top for today will be the majestic Potala Palace and then Jokhang Temple. After lunch, take an interesting walk at the backstreet of Barkhor Area and visit a hidden nunnery.
Highlight of Today: A Cup of Sweet Tea at Ani Tsamkhung Nunnery
The lovely little nunnery used to be a meditation center during the days of the 7th century Tibetan king Songts Gampo. Today nuns from age 16 to 80 call it home. They make their living by alms, sewing, weaving and making handicrafts. It also serves as a small tea shop where you can have a cup of sweet tea and some simple food.
What makes it special for me?
- Away from the crowds: Get away from the main street noise and relax at this little piece of oasis. Here is a place you can see nuns at their hand work and live in peace.
- A little favor: As the nuns live on alms and simple working, you can make small contribution by being here.

Nuns are making amulets with pieces of Buddhism scripts
Day 8
Lhasa - Kathmandu (1h30min by air)
2 nights at Hotel Shanker (Handpicked Comfort) / Hyatt Regency (Luxury)
Take a flight to Kathmandu, Nepal.
In the afternoon, you will have a meaningful conversation with a Sadhu at Pashupatinath Temple.
Highlight of Today: Spiritual Talk
Pashupatinath Temple is one of the most worshiped Hindu temples in Kathmandu. Today you will hop on a local bus for a 20-minute ride to the valley till you reach this sprawling site.
This temple is also "home" to some Sadhus. Sadhu is a term referred to a religious ascetic who has renounced his (her, although very seldom) life to follow a path of spiritual discipline. They have no home, only some simple clothing and eat very little food.
Spend some time with a Sadhu to learn about his philosophy, which might shed some light on your personal life, too. After a cup of tea at a rooftop restaurant overlooking the temple, you will be taken back to downtown Kathmandu.
What makes it special for me?
- Faith in breathing: Get close-up to a real pilgrim and get inside his fascinating spiritual world. Chance like this doesn't happen every day or to every body.
- Local transportation: Take a local bus on a bumpy road, just as the locals do, which might seem like a challenge yet it rewards you with a chance to see the city from a different perspective, also an effort to reduce carbon emission.
(Note: We will still need to use private transfer if you are traveling with more than 5 people.)
Border-Crossing via Gyirong/Kyirong Port (Updated 08/31/2017)
Now travelers can make their way to Kathmandu via
Gyirong/
Kyirong
Port, which was reopen to foreign travelers in 29th August, 2017. Ths overland transfer gets you pass Xigaze, Everest Camp Base and all the way to Kathmandu, taking about 2 to 3 full days depending on the route. For specific itinerary, please contact your travel advisor.
(* Updated in 31st August, 2017)

Sadhs at Pashupatinath Temple in Kathmandu
Early morning take a flight over Mt.Everest and return to hotel for breakfast. Start your day in Kathmandu with its major highlights: Kathmandu Durbar Square, Swyambhunath Stupa (a.k.a Monkey Temple) and stroll around Thamel Street.
Highlight of Today: Flight of a Lifetime
At 0500am, you will be taken to the airport and board a small flight. This 1-hour flight takes you along the ridge of Mt.Everest. It flies so close to the mountain that it is as if you can touch the tip with your fingers.
Notes:
1. Flight is subject to cancel due to weather condition and you may take another flight in the following days.
2. The flight will fly at a low altitude and most people will not have much negative reaction (such as respiratory disorder) and there will be a doctor in flight in case of emergencies. 3. Children under 6 years old are not allowed to take the flight.
What makes it special for me?
- Make the most of your time: If you are short on time or have other constraints, this flight, with window seat guaranteed, is a great alternative for actually climbing up Mount Everest (and even a safer one!).
- Be the first among you friends: You will be given a certificate which grants you a bragging right for a unique story to tell.
- Bucket list CHECK: For a seasoned traveler like you, this is a now-or-never chance to get to the highest point of the world. Now you can cross "Mt.Everest" off your bucket list.

Reach the highest point
Day 10
Kathmandu - New Delhi (1h45min by air)
2 nights at Holiday Inn New Delhi Mayur Vihar Noida (Handpicked Comfort) / The Imperial Hotel (Luxury)
Following the holy trail, you will reach New Delhi after a short flight of 1 hour and 45 minutes.
Free at leisure after check-in.
Feel the heat of New Delhi! Today you will make a great trip in this vibrant city, sites will include National Gandhi Museum, Red Fort and get inside the aromatic Khari Baoli, and some interesting local markets.

Khari Baoli: the largest spice market in Asia (possibly in the world, too!)
Day 12
New Delhi - Varanasi (1h25min by air)
2 nights at Radisson Hotel Varanasi
Take a noon flight to Varanasi, the land of Gangse. Check in and go for a simple lunch.
Visit Sarnath in the afternoon, which is widely known as the very place for the Buddha's first sermon.
Early in the morning, even before the sunrise, you will take a boat trip on the Gangse River. Gain deeper understanding about the Hindu way of life as you pass by many ghats (places for holy cremations) and riverfront temples.
Visit the Hindu University in Banaras and get back to the riverside to witness the Aarti ceremony.

People gather by the Gangse River for holy cremations or routine rituals
Hand-Picked Hotels
We have selected hotels with different styles and for different budgets. Let us know your preferences and we will help you find the right one.

Beijing
Novotel Beijing Peace




New Delhi
Holiday Inn New Delhi Mayur Vihar Noida

Varanasi
Radisson Hotel Varanasi
Our Service Includes:
14 days from
US$ 4,488
per person (based on 2 persons and 4-star hotels)
Private transfers and English-speaking tour guide
All guided sightseeing as detailed in the itinerary
Hotel accommodation mentioned in the itinerary
Breakfasts at hotels and lunches for every guided day
Governmental taxes
Tour code: ah-17
Start planning your tailor-made tour now. Your 1:1 travel consultant will reply within 1 working day.
For a quick conversation, simply reach us via WhatsApp:

+8615807734776
Email:
contact@asiahighlights.com
Why Travel with Asia Highlights During the Pandemic
Tailor-made experience: All of your ideas/needs will be carefully considered to create your ideal trip.
Worry-free planning: Your 1:1 travel consultant in Asia will take all the uncertainty out of your planning, helping you navigate any travel restrictions. 
No-risk booking: 100% refund policy! (up to 14 days before departure)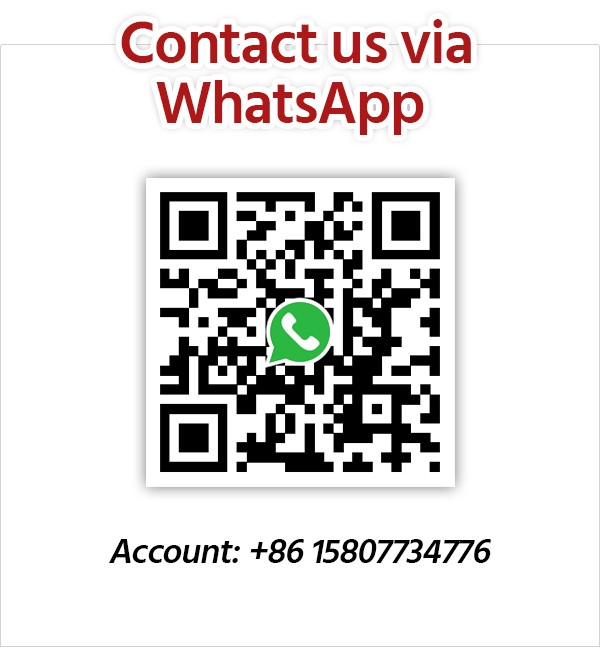 Get Inspired with Our Sample Itineraries
At Asia Highlights, we create your kind of journey — your dates, your destinations, at your pace. You can have any trip tailor made for your travel.
More Travel Ideas and Inspiration