Koh Samui is located just off the Thai mainland in the Gulf of Thailand. The distance from Bangkok to Koh Samui is about 470 miles (755 km). The most convenient way to get to the island is by flight. You can also travel by train or bus to Surat Thani and from there by ferry to Koh Samui.  
Surat Thani is a city on the mainland that is about 80 km (50 miles) southwest of Koh Samui. The Surat Thani – Koh Samui ferry route connects Thailand's mainland with Koh Samui Island.

Here are the four usual ways to get from Bangkok to Koh Samui island:
| Means of Transport | Travel Time | Typical Price | Advantages  | Disadvantages  | Rating |
| --- | --- | --- | --- | --- | --- |
| Direct Flight | 1 hour | from $125 | Easy and quick | Expensive | **** |
| Flight + Ferry | 4 hours | from $48 | Still quick, but less expensive | One transport change needed | **** |
| Train + Ferry | 14–19 hours | from $33 | Cheap, sleep on the train in possible | Slow, booking train tickets can be troublesome | *** |
| Bus + Ferry | 11–14 hours | from $25 | Depart almost immediately | Slow, and cramped on the bus | ** |
We've rounded up detailed information about each transportation option below to help you choose the best way for you.
What Our Customers Said
We had an amazing trip to Thailand

We had an amazing trip to Thailand with Asiahighlights. Every detail was perfectly organised and we always had an instant customer support service in case of any issues.

More

bugra t, Nov 2022

Great experience!

Bella was very helpful and responsive to all our questions. They handled all the arrangements very professionally and we had a wonderful time! We would definitely recommend and use them again!

More

Christie, Nov 2022

I contacted to Bella from Asia Highlights

I contacted to Bella from Asia Highlights that to buy tickets to Yi Peng Festival in Chiang Mai when i was in my country.She helped me very much.You can trust this agency, and i advice Bella as the best!!

More

Elena, Nov 2022

I had booked Chiang Mai Yi Peng Sky Lantern Festival

I had booked Chiang Mai Yi Peng Sky Lantern Festival with Asia Highlight Travel, my travel advisor was Bella Kiu, the experience was great, got my tickets , communication was seamless.

More

Siskazi Lindeni, Nov 2022

Thank you Iris Wang & Bella Liu

I thought "no hope" in getting the tickets to Yee Peng Festival organize by CAD. Fortunately, together with Bella Liu, I managed to secure all our tickets. No one left behind. This trip to Chiang Mai will be a memorable one.

More

Little Puppy, Nov 2022

Very accommodating and helpful

Bella was super helpful in getting my ticket to the Yi Peng festival exchanged and was very accommodating. Quick and easy transaction and received ticket within 24 hours. Good communication throughout the process.

More

Helen Powell, Nov 2022

Very accommodating and helpful

Asia Highlights as a whole is also very informative and contains helpful advice that has helped me plan my travels in Thailand.

More

Helen Powell, Nov 2022

You are in safe hands

Albee was an absolute pleasure to work with. She responded to my suggestions readily to find suitable alternatives for my 2 week trip to Thailand with my wife. She answered all my questions promptly and thoroughly.

More

RJ, Oct 2022
1. Bangkok to Koh Samui by Plane — The Easiest and Quickest Way

Flying directly from Bangkok to Koh Samui is by far the easiest way of getting to the island. While it is the most expensive option, you could try to book early and get promotional tickets.
The direct flights from Bangkok to Koh Samui are operated by Bangkok Airways and Thai Airways and usually leave from Bangkok Suvarnabhumi Airport.
Cost [Jan. 2022]: currently, the one-way airfare costs from $125 to $195
Flight time: around 1 hour
2. Bangkok to Koh Samui by Plane and Ferry — A Less Expensive Way

For a cheaper trip, you can fly from Bangkok to Surat Thani and then take a 1½-hour ferry ride across to Koh Samui. Please note that there are no airlines offering a flight between Surat Thani and Koh Samui.
Low-cost airlines such as Thai Lion Air, AirAsia, and Nok Air offer multiple flights daily to Surat Thani from Bangkok's Don Muang Airport (DMK).
You save 77+ USD, but 3+ more hours and two more modes of transport are needed. The bus ride from the Surat Thani airport to the pier and the ferry across to Koh Samui require at least 3 hours.
There are many different ferries to choose from. All the different operators offer combined bus and ferry tickets, so you don't have to worry about making your way to a ferry terminal. You can buy the combo tickets from inside the airport terminal. Walk out the doors and the buses are waiting to take you to the pier.
Cost [Jan. 2022]: the airfare costs from $40, ferry costs about $8-18 (prices may vary by season)
Time needed: around 1 hour on a plane, 1½ hours on a bus and transferring, and 1½ hours on a ferry
3. Bangkok to Koh Samui by Train and Ferry — A Cheap and Pleasant Way

If you're not concerned about getting to the islands quickly, travel by the combination of an overnight train and a ferry is an economical and interesting option. It is not as quick as the flight, but it is much cheaper and can be a pleasant experience.
A train from Bangkok takes you to Surat Thani (11–15 hours depending on the train), and from there you take a bus to either the Don Sak or the Bangrak Seatran Pier (1–2 hours) and then a ferry to Koh Samui (1½ hours).
There are 10 direct trains per day from Bangkok to Surat Thani, leaving between 7 am and 10 pm. A daytime train is available, but an air-conditioned sleeper train is recommended as you can save the cost of a hotel for the night and have a more comfortable trip.
The trains we recommended are those leaving around 7 pm and arriving around 8 am on the next day, when is convenient to find direct connections to the island of Koh Samui. Try to book an air-conditioned 1st or 2nd class sleeper carriage for a better journey. On first-class carriages, you'll get your own private two-person cabin with your own washbasin. The second class offers open carriages with seats that convert into beds at night. Thai dishes and drinks are available on the trains.
All trains depart from Bangkok's Hua Lamphong Train Station (also known simply as Bangkok Railway Station) and arrive at Surat Thani Railway Station. You can buy train tickets at the railway station in Bangkok. Alternatively, you can buy combination train/bus/ferry tickets from travel agents in Bangkok for a better price and a smoother trip.
Cost [Jan. 2022]: $25–50 for a 1st/2nd-class sleeper and about $8–18 for a ferry (prices vary by season) 
Time needed: around 11–15 hours for the train and 3 hours for the bus and ferry
4. Bangkok to Koh Samui by Bus and Ferry — the Cheapest Way

If comfort is not a concern, you could consider taking a bus from Bangkok to Surat Thani and then taking a ferry or catamaran to Koh Samui. This is the cheapest option. The bus ride may take less time than the train (as little as 10 hours), but it can be more troublesome and tiring.
One advantage is that you can depart Bangkok almost immediately: buy a ticket, hop on a bus, and go. For a direct bus from Bangkok to Surat Thani, you'll need to go to Sai Tai Mai, also known as the Southern Bus Terminal. We advise choosing a VIP air-conditioned bus, which is modern and equipped with toilets.
The bus will take you directly to Don Sak Ferry Terminal in Surat Thani in 10–12 hours, and from there a 1½-hour boat ride will take you across the gulf to Koh Samui.
Cost [Jan. 2022]: bus tickets are about $17–27, and ferry tickets are about $8–18 (varying by season)
Time needed: 10–12 hours for the bus, 1½ hours for the ferry
You Might Also Like
Why Travel with Asia Highlights During the Pandemic
Tailor-made experience: All of your ideas/needs will be carefully considered to create your ideal trip.
Worry-free planning: Your 1:1 travel consultant in Asia will take all the uncertainty out of your planning, helping you navigate any travel restrictions. 
No-risk booking: 100% refund policy! (up to 14 days before departure)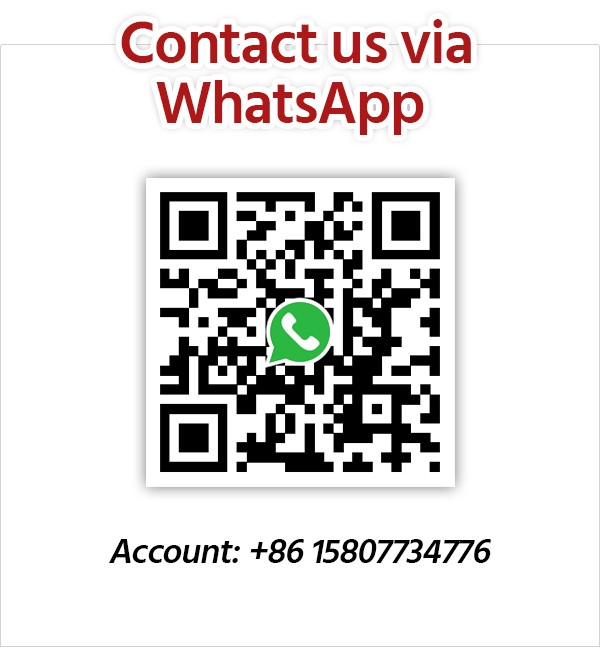 Get Inspired with Our Sample Itineraries
At Asia Highlights, we create your kind of journey — your dates, your destinations, at your pace. You can have any trip tailor made for your travel.
More Travel Ideas and Inspiration