Sri Lanka is a hidden gem of Asia, which is recommended to travelers for its cultural diversity (influenced by Indian culture), beautiful UNESCO World Heritage sites, stunning beaches, spectacular tropical sea views, cheap flavorful food, and famous tea.
Sri Lanka is also one of the top places for biodiversity in the world. If you want to visit a country full of national parks where you have the chance to see rare animals such as spotted leopards and wild elephants, then this is the place.
Sri Lanka Visas and Travel Restrictions

Entry policy: From March 1, 2022, travelers don't need to do a COVID-19 PCR or rapid antigen tests before departure for Sri Lanka as long as they're fully vaccinated.
Visa Policy: Most visitors (except for nationals of Singapore, the Maldives, and the Seychelles) will need to apply for a visa in order to enter Sri Lanka, which is easily done online. Visitors from North America and many countries in Europe are able to apply for a Visa on Arrival to Sri Lanka, but this is not recommended as it requires a long wait at immigration and more hassle.
Experience Graceful India and Lovely Sri Lanka
Best Times to Visit Sri Lanka
The weather patterns of Sri Lanka are influenced not only by its location in the Indian Ocean, but also by its two monsoon seasons that affect different sides of the island. Because of the country's complicated weather patterns, the best time to visit Sri Lanka depends on where you want to go on the island.
Best Times for the West and South Coast: December to March
If you are visiting the most popular regions of the country — the west, the south coast, or the hills — then the best time to visit Sri Lanka is from December to March. This area of Sri Lanka includes places like Colombo, Kandy, the major beaches, and the tea country.
From December to March, the Maha monsoon (NE monsoon) hits the east and northeastern parts of the country with heavy rains and strong winds, but leaves the rest dry.
Many international travelers start their holidays in Sri Lanka after Christmas and New Year, and the price of hotels is at its highest level during this season. So, book your tour and hotels well in advance.
Best Times for the North and East Coast: May to September
If you want to see the east coast or northern regions of the island, then May to September is the best time to visit. During these months, the Yala monsoon (southwest monsoon) brings heavy rains and strong winds to the west and south but leaves the northern/eastern regions dry.
Travelers should be aware of October and November because this is the inter-monsoonal period when heavy rains can take place anywhere on the island. The benefits of traveling during the monsoon and inter-monsoon period include discounted hotels and less-crowded tourist areas.
Experience Graceful India and Lovely Sri Lanka
What Our Customers Said
We had an amazing trip to Thailand

We had an amazing trip to Thailand with Asiahighlights. Every detail was perfectly organised and we always had an instant customer support service in case of any issues.

More

bugra t, Nov 2022

Great experience!

Bella was very helpful and responsive to all our questions. They handled all the arrangements very professionally and we had a wonderful time! We would definitely recommend and use them again!

More

Christie, Nov 2022

I contacted to Bella from Asia Highlights

I contacted to Bella from Asia Highlights that to buy tickets to Yi Peng Festival in Chiang Mai when i was in my country.She helped me very much.You can trust this agency, and i advice Bella as the best!!

More

Elena, Nov 2022

I had booked Chiang Mai Yi Peng Sky Lantern Festival

I had booked Chiang Mai Yi Peng Sky Lantern Festival with Asia Highlight Travel, my travel advisor was Bella Kiu, the experience was great, got my tickets , communication was seamless.

More

Siskazi Lindeni, Nov 2022

Thank you Iris Wang & Bella Liu

I thought "no hope" in getting the tickets to Yee Peng Festival organize by CAD. Fortunately, together with Bella Liu, I managed to secure all our tickets. No one left behind. This trip to Chiang Mai will be a memorable one.

More

Little Puppy, Nov 2022

Very accommodating and helpful

Bella was super helpful in getting my ticket to the Yi Peng festival exchanged and was very accommodating. Quick and easy transaction and received ticket within 24 hours. Good communication throughout the process.

More

Helen Powell, Nov 2022

Very accommodating and helpful

Asia Highlights as a whole is also very informative and contains helpful advice that has helped me plan my travels in Thailand.

More

Helen Powell, Nov 2022

You are in safe hands

Albee was an absolute pleasure to work with. She responded to my suggestions readily to find suitable alternatives for my 2 week trip to Thailand with my wife. She answered all my questions promptly and thoroughly.

More

RJ, Oct 2022
Best Places to Visit in Sri Lanka
From the historical and cultural UNESCO World Heritage sites to the national parks and stunning beaches, there are so many places to visit in Sri Lanka. The following destinations are our clients' favorites. Most travelers will start in Colombo, where the country's main international airport is.
1. Kandy — History and Culture, Colonial Architecture

Kandy is the country's second-largest city after Colombo and one of its top destinations. As the former capital city of the Sri Lankan royal dynasty before the colonial period, Kandy is well-known for its interesting history and cultural heritage, the beautiful rolling hills, and its role as the gateway to the hill stations.
There you can learn the history of the region from its people and by observing exhibits and artifacts in National Museum of Kandy. Take a bike ride around the beautiful Kandy Lakes in the middle of the city and enjoy the slow-paced life there.
Kandy is a beautiful city, where you can experience bustling markets, vibrant gardens, and colonial architecture — all with the Kandy Lake as a backdrop.
2. Colombo — Capital, Modernity and Colonial History

Colombo is the capital city of Sri Lanka and the place where most travelers begin their journeys. While Colombo is a bustling metropolis with shiny skyscrapers and big international hotels, there is still a lot of history and culture to experience there. It is a great experience to walk through the streets lined with red-brick colonial buildings and try traditional Indian-flavor food there. Once a key stop on the world's spice trade routes, Colombo is the best place to experience the multi-cultural side of Sri Lanka. There you can find ancient churches, mosques, and temples located on the same streets and overflowing market sectors such as those in Pettah.
3. Yala National Park — Wildlife, Safaris, Leopards

Sri Lanka is full of world-class nature reserves, among which Yala National Park is one of our favorites for its large variety of wildlife and high concentration of wild leopards. If you want to take a safari in Sri Lanka to see these elusive cats, then there is no better place than Yala.
The park has five main zones, two of which are open to the public and can be explored in a safari jeep. An experienced guide will lead you through the forests and rugged terrain looking for elephants, buffalo, monkeys, and big cats.
Currently, visitors cannot spend the night inside the park, but there are plenty of accommodation options, including luxury tents, available in the surrounding area.
4. Nuwara Eliya — Tea Plantations, Mountain Views

Nuwara Eliya is Sri Lanka's most famous hill station and sits at an elevation of around 1,800 meters (6,00o feet) in the shadow of Pidurutalagala, the country's tallest mountain. Nuwara Eliya is sometimes called "Little England", because, during colonial times, its cool weather made it a popular vacation spot for the British.
Nuwara Eliya is most famous for its sprawling tea plantations and beautiful green scenery. There you can visit the impressive St. Clair's Falls, hike the Moon Plains, relax in a colonial-era hotel, and tour scenic tea estates.
5. Galle — UNESCO World Heritage, Beaches

Galle is a historic city full of beautiful colonial buildings and winding lanes. Much of the city is located inside its fort, which is a walled structure surrounded by the ocean on three sides. Galle Fort is listed as a UNESCO World Heritage Site, where visitors will find ancient mosques next to elegant colonial mansions and museums.
One amazing fact about the fort in Galle is that it is still in use. The fort contains residences, schools, offices, and companies where people work and spend their time. The best way to explore Galle is on foot. The whole Fort area is car-free. Walk through the main streets inside the Fort to experience the authentic and interesting life of local people. There are many clean and peaceful beaches surrounding the city where you can enjoy some beach time.
How Long to Stay in Sri Lanka: Sample Itineraries

Sri Lanka is a diverse travel destination. Different travelers stay in Sri Lanka for different periods of time. In general, travelers who are going for a holiday spend 5–6 days in Sri Lanka after a trip to nearby countries, such as India. The following is a typical 6-day tour itinerary for Sri Lanka:
Colombo (1 day): Visit the Pinnawalla Elephant Orphanage, which is now a lovely home to wild elephants. Walk the banks of the Maha Oya River or take a bike ride there.
Kandy (2 days): Visit to the National Museum of Kandy. Appreciate some relics dating back to the British colonial era. Spend another day to visit the Temple of the Sacred Tooth Relic. This extensive temple complex was built to house a tooth relic of the Lord Buddha. Have a relaxing walk around Kandy Lake and then explore the Royal Palace of Kandy.
Nuwara Eliya (1 day): Take a train journey (2½ hours) from Nanu Oya railway station, which is known as the Tea Country Train Ride. Visit Udawalawe National Park from Ella (2-hour drive).
Galle (2 days): Explore the old town of Galle to understand the modern history of Sri Lanka. Discover Galle Fort, the Dutch Reformed Church there, Martin Wickramasinghe Folk Art Museum, and Community Tsunami Museum, walking you into the old days of Galle.
If you have more days in Sri Lanka, you can add the following destinations to your trip.
Jaffna (2 days): Drive from Colombo to Jaffna, Visit the Jaffna Fort, which was built by the Portuguese in the 17th century and Jaffna Market which is Located in the center of Jaffna, selling specialties as well as souvenirs. Spend some time in the Jaffna Library which was one of the largest libraries in Asia. And visit the Clock Tower – Another big landmark in Jaffna.
Pidurangula (2 days): climbed up to the top of Pidurangula Rock for the sunrise and have a great view of the town below. Then head to Minneriya National Park nearby, for an elephant safari on the next day.
A Top South Asia Tour Itinerary Including Sri Lanka
Sri Lanka is a small island to the southeastern India. Most our clients prefer covering Sri Lanka and India in 2 to 3 weeks for their first South Asia trip. Get some inspiration from our 15-Day India and Sri Lanka Tour.
The above sample itineraries are just for your information. You are welcome to contact our experienced 1:1 tour consultant for a tailor-made itinerary.
Travel Costs for Sri Lanka
Sri Lanka is one of the most affordable destinations in South Asia. General speaking, if you are planning for a comfortable trip (mid-range hotels) in the top destinations in Sri Lanka, it will cost between 28,800–36,000 Sri Lanka rupees (US$80–100) per day for a person. The following are some of typical costs for different travel styles:
For backpackers, the budget is around 30–50 USD/day per person (hostels, street food, tuk-tuks, rickshaws).
For a medium budget, it will cost around 80–100 USD per day per person (3-star hotels, sit-down restaurants, taxies).
For a higher standard and a more refined experience, US$100–150 per day per person is needed (4/5-star hotels, nice meals, private guide, and transfers).
Experience Graceful India and Lovely Sri Lanka
How to Get To and Around Sri Lanka

Getting to Sri Lanka
The usual way to reach Sri Lanka is to travel by air to the country's main airport — Bandaranaike International Airport near Colombo.
For travelers from North America: There aren't any direct flights from North America to Sri Lanka, so it will be necessary to catch a flight with at least one stopover at Hong Kong, Singapore, Kuala Lumpur, Bangkok, London, Delhi, etc. then catching a nonstop flight from there. It will take about 20 hours to reach Sri Lanka from North America.
For travelers from Europe: There are direct flights from London and Frankfurt to Colombo operated by Sri Lankan Airlines (about 10 hours). Emirates, Qatar Airways, and Etihad all offer flights from London and other European cities to Sri Lanka with a layover in the Gulf region.
There are direct flights to Sri Lanka from Australia. There are direct flights available from Sydney, Melbourne, Brisbane, and Perth operated by Air Asia, Sri Lankan Airlines, and Emirates. Direct flights from Australia to Colombo normally take around 12 hours.
Getting Around in Sri Lanka
Once you've landed in Colombo, public transportation across this island country is mainly by bus or train. For international travelers, it is challenging to travel by bus as the journey is often uncomfortable and many travelers feel unsafe with the frantic driving of the bus drivers. Sri Lankan trains are quite slow and dated, but offer beautiful views of the countryside. For the best views, we recommend taking the train from Kandy to Nuwara Eliya.
In general, we recommend traveling by private car. Private cars offer travelers the convenience of being able to go exactly when and where they want to go in comfort and without unnecessary stops.
Connecting to Other Asian countries
If you are going to visit more destinations in other Asian countries, you can book flights from Colombo to other major cities in India, Nepal, and Bhutan.
Traveling with Asia Highlights
Want to explore the ancient ruins and beautiful culture of Sri Lanka? At Asia Highlights we can plan your dream Sri Lanka trip complete with a tailor-made itinerary, private guide, and 24-hour customer service.
Why Travel with Asia Highlights During the Pandemic
Tailor-made experience: All of your ideas/needs will be carefully considered to create your ideal trip.
Worry-free planning: Your 1:1 travel consultant in Asia will take all the uncertainty out of your planning, helping you navigate any travel restrictions. 
No-risk booking: 100% refund policy! (up to 14 days before departure)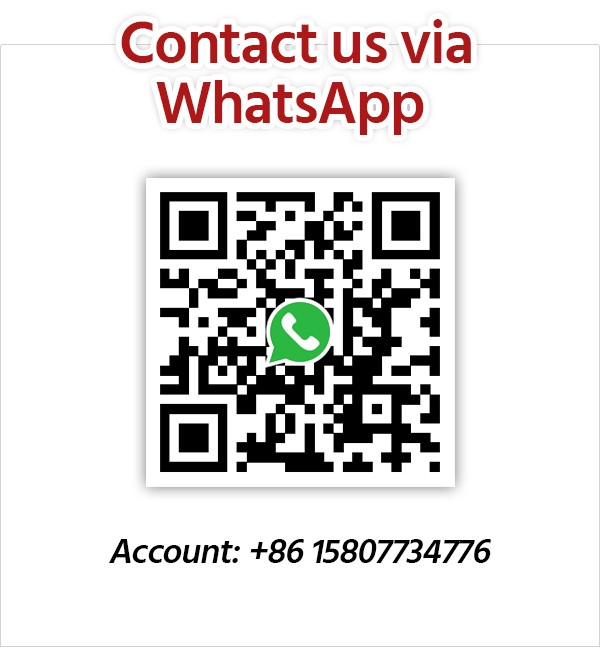 Get Inspired with Our Sample Itineraries
At Asia Highlights, we create your kind of journey — your dates, your destinations, at your pace. You can have any trip tailor made for your travel.
More Travel Ideas and Inspiration