Thailand and Cambodia are neighboring countries. Many visitors who make the journey to Southeast Asia plan a combined trip and visit both countries.
In this guide, we are going to look at how to plan a travel itinerary for a tour of Thailand and Cambodia.
Which Country to Enter First?

Before the outbreak, we generally recommended entry through Bangkok, the capital of Thailand, because Bangkok has more international flight options.  
However, due to the decrease in international flights during the pandemic, whether to enter from Thailand first or Cambodia depends on the international flight choices available for your departure point.
Traveling from Europe and Australia
For travelers from Europe and Australia, there are few direct international flights to Cambodia at the moment. Passengers typically need to transfer in Singapore, which is a very good airport. But direct flights to/from Thailand are available.
Thus, we usually suggest entering at Cambodia and leaving from Thailand. Taking a direct flight after your trip would give you the best chance of coming back from your holiday refreshed, and making your beachside stay in Thailand your final stop would give the optimum wind-down experience for the whole trip.  
You could also choose to fly in and out from Thailand. However, you would need some extra travel time to journey from Thailand and Cambodia and back.
Traveling from the US and Canada
For travelers from the United States and Canada, currently the flight availability doesn't make a big difference to the itinerary, as either Thailand or Cambodia requires a connecting flight. Thus, you can decide according to the most convenient flight times, ticket prices, and your travel dates.
All things being equal, we still suggest Cambodia entry and Thailand exit, for a relaxing beach finish.
Get Expert Itinerary Advice
If you are still unsure of your tour arrangements, we are here to help. We will select the best tour route based on your needs to make the most of your time, avoid hassles, and make your travel experience as enjoyable as possible. Contact us.
A Southeast Asia Overview for a Shorter Vacation
How Do I Travel Between Thailand and Cambodia?
By far the most convenient way to travel between Cambodia and Thailand is by air. Bangkok has direct flights to Phnom Penh (Cambodia's capital) and Siem Reap (most famous tourist city). Both journeys take just over an hour.
You can also travel by land between Bangkok and Siem Reap. Poipet (Cambodia) / Aranya Prathet (Thailand) port on the Cambodian/Thai border is the most popular port for tourists. The journey takes about 6–9 hours. You can purchase the bus tickets on the travel agencies in Bangkok's Khao San Road and Downtown Siem Reap.
How Many Days are Needed?

Angkor Wat, Cambodia
A trip to Thailand and Cambodia with all the must-sees takes at least 10 days. Most people arrange 10 days to 2 weeks: spending 3–5 days in Cambodia and 7–9 days in Thailand.
Thailand is bigger than Cambodia and has more attractions. So, most travelers set aside more time to visit Thailand.
For a tour to Thailand, the popular combination is Bangkok (capital city), Chiang Mai (the largest city in northern Thailand), and an island in southern Thailand (usually Phuket or Koh Samui). Phuket is the most popular, while some couples prefer Koh Samui's romantic vibe.
Cambodia is a small country. Siem Reap (the second largest city in Cambodia) is a must-visit for its incredible Angkor Wat. Phnom Penh (its capital city) is an option if you have time. Its temples and local markets are popular features.
Extending reading: How Long to Spend in Southeast Asia (for First Timers)
10-Day Thailand and Cambodia Itinerary
A 10-day trip allows you to see the most popular attractions of both countries. Here's a favorite way to organize the itinerary:
Days 1–2: Siem Reap sightseeing
Day 3: Fly to Bangkok
Day 4: Visit Bangkok
Day 5: Bangkok to Chiang Mai
Days 6–7: Explore Chiang Mai, Chiang Mai to Phuket
Days 8–10: Phuket beach time
The Best Choice for the First-Timers to Thailand and Cambodia
A 2-Week Thailand and Cambodia Itinerary
Compared with only two days in Siem Reap during the 10-day itinerary, you can leave yourself plenty of time to explore Siem Reap with 2 weeks' touring time.
Day 1-5: Siem Reap tour in depth
Day 6: Fly to Bangkok
Day 7-8: Bangkok sightseeing
Day 9: Fly to Phuket
Day 10-13: Explore Phuket
Day 14: Back to Bangkok
For more detail on this 2-week Thailand and Cambodia tour plan, see our 9-Day Thailand Tour with Elephant Encounter and Island Escape and 5-Day Siem Reap in Depth Tour.
All our tours can be adjusted to suit you. We can make a trip based on your interests, group size, and other requirements. Feel free to contact us.
>>>How to Plan 2-Week Southeast Asia Itineraries for Honeymoons, Families, and More
3-Week Thailand and Cambodia Itineraries
In three weeks, apart from five days in Siem Reap, you can spend 1 or 2 days to explore Phnom Penh. You will also have more time for exploring Thailand's temples, palaces, national parks, and island hopping.
Some people like their 2-to-3-week tours to combine Thailand, Vietnam, and Cambodia. Check out our How to Plan a Thailand, Cambodia, and Vietnam Tour.
The Best Southeast Asia Tour for First-timers
How Much Does a Cambodia and Thailand Trip Cost?
Cambodia and Thailand are not expensive countries. They can match a wide range of budgets. The cost of traveling in Cambodia is slightly lower than in Thailand by US$10–30 per day.
Travel Costs in Thailand
For backpackers, the budget is around 30 USD/day per person (hostels, street food, local public transportation).
For a medium budget, it will cost around 50 USD per day per person (3-star hotels, sit-down restaurants, tuk-tuks, taxies sometimes).
For a higher standard and a more refined experience, US$100–150 per day per person is needed (4/5-star hotels, nice meals, taxies or private transfers).
Travel Costs in Cambodia
For backpackers, the budget is around 15 USD/day per person (hostels, street food, local public transportation).
For a medium budget, it will cost around 25–35 USD per day per person (3-star hotels, sit-down restaurants, taxies sometimes).
For a higher standard and a more refined experience, US$70–150 per day per person is needed (4/5-star hotels, nice meals, taxies or private transfers).
Visa and Entry Requirements for a Thailand and Cambodia Trip
Thailand allows visa-free entry from 64 countries, including Australia, Austria, Canada, France, Germany, Norway, the USA, and the UK. (If you do not qualify for the visa-free policy, you will need to apply for a visa to visit Thailand.)
However, Cambodia requires you to obtain a tourist visa, which can either be obtained online, or when you arrive at Phnom Penh or Siem Reap Airport. >>> How to Apply for a Cambodia Visa
Thailand and Cambodia reopen to all inetrnational travelers (whether you're vaccinated or not) without quarantine. See more on our 10+ Asia Countries Open for Tourism without Quarantine in 2022
Recommended Itinerary
Best Times to Visit Thailand and Cambodia
Thailand and Cambodia enjoy similar climates because of their close proximity. November to April is the best time visit Thailand and Cambodia with the sunny and dry weather.
August to early October sees the heaviest rains in both countries. Usually, there are short afternoon/dusk downpours, so it won't affect your trip too much.
Festival Tips
If you want the best festival experiences, consider visiting in April or November:
Cambodia and Thailand's New Years both fall in April (usually April 13–15). It's one of their biggest festivals.
November is the month of Thailand's Lantern Festivals. It is one of the top reasons for tourists to come to Thailand.
An In-Depth Experience of Southeast Asia at an Easy Pace
Travel Tips
Thailand and Cambodia are both Buddhist countries. Dress in an appropriate way when you visit temples: cover your shoulders and knees.
Though Cambodia's national currency is the Riel, US dollars are accepted in most hotels, restaurants, and shops. But Thailand only accepts the local currency, the baht.
Tipping is common in Cambodia and Thailand, both to show appreciation and to receive better service. A tip of one to two dollars is appropriate.
Related Articles
Contact Us for Bookings/Inquiries
All our tours can be adjusted as much as you like. We aim to create an ideal itinerary based on your interests, group size, budget, and other requirements. Feel free to contact us.
You can find yet more Thailand travel itineraries on our Most Popular Thailand-Cambodia-Vietnam Tours page.
Why Travel with Asia Highlights During the Pandemic
Tailor-made experience: All of your ideas/needs will be carefully considered to create your ideal trip.
Worry-free planning: Your 1:1 travel consultant in Asia will take all the uncertainty out of your planning, helping you navigate any travel restrictions. 
No-risk booking: 100% refund policy! (up to 14 days before departure)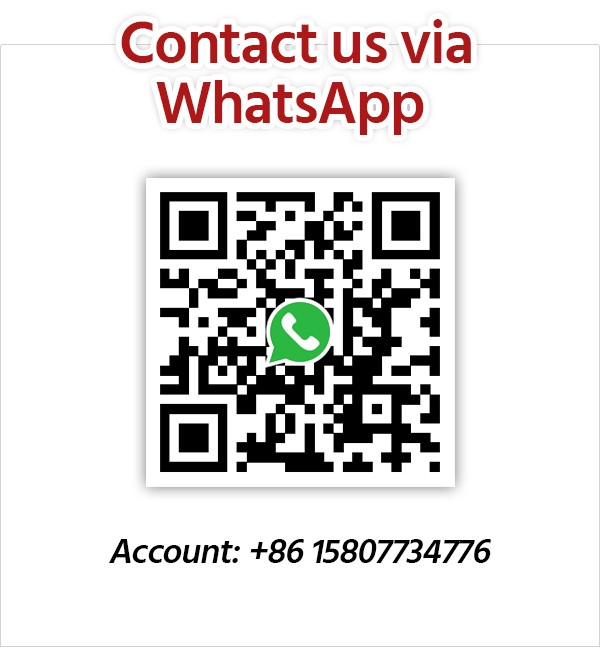 Get Inspired with Our Sample Itineraries
At Asia Highlights, we create your kind of journey — your dates, your destinations, at your pace. You can have any trip tailor made for your travel.
More Travel Ideas and Inspiration