With more than a dozen countries in Southeast Asia, 4 weeks/1month can satisfy your ambitions to travel to many places. Check out recommended plans for your 4 weeks/1 month in Southeast Asia and expert advice.
Where to Go in Your 4-Week Southeast Asia Trip
4 weeks is suitable for visiting about 5 countries. When picking the destinations among the over 10 Southeast Asia countries, choose multi-faceted ones.
Islands and beaches must be an important element for your Southeast Asian trip. Indonesia, Thailand, Malaysia, and the Philippines are nice choices. They all have beautiful beaches. But if you want to experience other aspects besides beaches, Thailand is more recommended as it is rich in attractions, like elephants and temples.

Bali
Vietnam offers a relaxing feeling. A cruise to see the karst landscape, exploring the busy lives of people in the Mekong Delta and a "mixed" vibe of colonial history and national struggles make Vietnam a charming place to explore.

Ho Chi Minh City
Cambodia, Laos, and Myanmar have their own profound and distinctive aspects of Buddhist religion and ethnic culture.
The world's largest temple complex at Angkor Wat in Cambodia tells a huge amount about SE Asia's history and religion. Myanmar's Bagan, with more than 2,000 pagodas, best seen silhouetted at sunset, shows you a romantic side of religion. Early morning alms in Laos give you a sense of Buddhist purity.

Angkor Wat, Cambodia
Singapore, compared to other countries, is less prominent as a tourist destination. There are not many attractions, but the most popular include Merlion Park, Universal Studios, and some big events, like the Formula 1 Singapore Grand Prix from September 30th to October 2nd in 2022.

Merlion Park, Singapore
Thailand, Vietnam, Cambodia, Laos, and Myanmar are the most popular combo for a 4-week tour in Southeast Asia. They harbor the most distinctive elements of Southeast Asia — beaches, temples, religious vibe, exotic food, elephants, and rainforest.
Still Cannot Decide
What we suggest is a more comprehensive option. However, the choice of destination varies from person to person. For example, many of our customers choose to go to both Thailand and Bali because they love the beaches. That could also be awesome.
Free feel to tell us your preferences and requirements. We will make a trip based on your ideas. If you don't have some ideas now, you can check our Best Southeast Asia Tour Packages for inspiration.
Recommended Itinerary
What Our Customers Said
I contacted to Bella from Asia Highlights

I contacted to Bella from Asia Highlights that to buy tickets to Yi Peng Festival in Chiang Mai when i was in my country.She helped me very much.You can trust this agency, and i advice Bella as the best!!

More

Elena, Nov 2022

I had booked Chiang Mai Yi Peng Sky Lantern Festival

I had booked Chiang Mai Yi Peng Sky Lantern Festival with Asia Highlight Travel, my travel advisor was Bella Kiu, the experience was great, got my tickets , communication was seamless.

More

Siskazi Lindeni, Nov 2022

Thank you Iris Wang & Bella Liu

I thought "no hope" in getting the tickets to Yee Peng Festival organize by CAD. Fortunately, together with Bella Liu, I managed to secure all our tickets. No one left behind. This trip to Chiang Mai will be a memorable one.

More

Little Puppy, Nov 2022

Very accommodating and helpful

Bella was super helpful in getting my ticket to the Yi Peng festival exchanged and was very accommodating. Quick and easy transaction and received ticket within 24 hours. Good communication throughout the process.

More

Helen Powell, Nov 2022

Very accommodating and helpful

Asia Highlights as a whole is also very informative and contains helpful advice that has helped me plan my travels in Thailand.

More

Helen Powell, Nov 2022

You are in safe hands

Albee was an absolute pleasure to work with. She responded to my suggestions readily to find suitable alternatives for my 2 week trip to Thailand with my wife. She answered all my questions promptly and thoroughly.

More

RJ, Oct 2022

Belle is very professional

Belle is very professional in helping me to decide on what I can do as a solo traveller. She is very helpful and making my trip planning easy .

More

Angelane Eng, Oct 2022

Professional team and excellent service!

Albee was very prompt, professional, and responsive as a planner for our trip. She listened to our preferences and designed an experience that catered to our specific needs.

More

Mohanbir Sawhney, Oct 2022
A Classic 4-Week Southeast Asia Itinerary: Thailand, Vietnam, Cambodia, Laos, and Myanmar
Considering the overall tour experience and transport connections, usually our route goes Myanmar–Vietnam–Laos–Cambodia–Thailand.
Myanmar and Vietnam, rich in attractions and activities, are good to place at the start of the trip. Laos and Cambodia, centering around temple visiting, are suitable for the middle part, and finally end at Thailand's beaches.
However, due to the changeable flights as Southeast Asia tourism resumes post COVID restrictions, plans may need to be adjusted sometimes. Our consultant will work out the most convenient and appropriate route for you.
8 Days in Myanmar

Sunset in Bagan
Myanmar's central and northern regions are its highlights, where you can see splendid pagodas and temples and stunning photogenic views.
In the central region, the main places to visit are Mandalay and Bagan. Mandalay Palace is the main attraction. The sunset over U Bein Bridge cannot be missed, which is perfect for taking pictures. There are also many monasteries worth a visit, like Bargaya Monastery, where you can witness thousands of monks dining at lunchtime.
Bagan shows its greatest beauty at sunset and sunrise. You can get the best sunset/sunrise views of the pagoda-filled plains from a hot air balloon. Bagan Archaeological Zone is an important visit where you can see pagodas and temples built in various historical periods.
Inle Lake in the south is the best place in Myanmar for a leisurely cruise. Light hiking and riding are also available there. The largest city, Yangon, is also in the south. The Colonial District and National Museum are best for discovering the history of the city. Visit the local market and take a train ride to see the city's street life.
>>>Planning a Myanmar Trip: 13 Expert Tips for Beginners
Suggested Myanmar itinerary:
Mandalay (2 days)
Bagan (2 days)
Inle Lake (2 days)
Yangon (2 days)
Recommended Itinerary
8 Days in Vietnam
Vietnam's south, central area, and north all have their own features. So, it typically needs 8 days to tour the highlights of each part.
In the south, the main areas to visit are Ho Chi Minh City and the famous Mekong River. The Mekong Delta's natural views and local life cannot be missed.
Ancient towns and beaches are the highlights of its central cities like Hoi An. Hoi An Ancient Town mixes Japanese and Chinese styles.
Hanoi, the capital of Vietnam in the north features karst landscapes and ethnic customs. A cruise to Halong Bay would be a great break. A peaceful night under the stars in the vast water of Halong Bay is terrific.
>>>How to Plan Your First Trip to Vietnam

Halong Bay
Suggested Vietnam itinerary:
Ho Chi Minh City & Mekong Delta (2 days)
Hoi An (2 days)
Hanoi (2 days)
Halong Bay (2 days)
The Best Southeast Asia Tour for First-timers
3 Days in Laos
It won't take much time to see the main highlights of Laos as they are all in Luang Prabang. If you have more time, you can visit Vientiane, its capital. Various temples are the main attractions.
In Luang Prabang, alms giving to monks in the early morning is the big draw. Also popular are Wat Xieng Thong Temple — the most famous temple in Laos, Royal Palace Museum — the residence of the last king of Laos, a traditional weaving center, Kuangsi Waterfall, and more.

Alms giving in Laos
Suggested Laos itinerary:
2 Days in Cambodia
Similar to Laos, Cambodia is not a big country of many destinations. The biggest and most famous attraction is undoubtedly Angkor Wat in Siem Reap.

Angkor Wat
Angkor Wat is a large temple complex, but you can visit 4–5 sites in a day. The sunset at Angkor Wat is wonderful. Phnom Bakheng, a hill in the complex, is good for the spectacular panoramic views from its summit and enjoying sunsets.
Cambodia Landmine Museum, Tonle Sap Lake, and Banteay Srei — also known as the Citadel of the Women — are also worth a visit.
>>>How to Plan a Trip to Siem Reap
Suggested Cambodia itinerary:
Sync with Indochina's Heartbeat
7 Days in Thailand
As the final stop, Thailand's itinerary is usually arranged to include a city and an island — relaxed but still experiential.
Bangkok, the capital of Thailand, should be on the list. You can feel Bangkok's charm through the Grand Palace, lively local markets, and a dinner cruise on the Chao Phraya River.

Chao Phraya River
Phuket and Koh Samui are the two popular islands in Thailand. Phuket is the most chosen for its easier accessibility and diverse options for activities and prices. See more on Phuket vs Koh Samui: Which is Better?
>>>How to Plan Your First Trip to Thailand — 7 Easy Steps
Suggested Thailand itinerary:
Bangkok (2 days)
An island (Phuket or Koh Samui) (5 days)
Start to Create Memories Together in This Honeymoon Trip
How Much Is a 4-Week Trip to Southeast Asia?
Southeast Asia offers good value for money. For the price of a mediocre restaurant in Western countries, you can enjoy a superb meal at a Michelin-starred establishment in Southeast Asia.
If you have a lower budget, you will need around 180–200 USD/day per person (including air fare within Southeast Asia, 3-star hotel, lunch, attractions, guide and transfers). 4 weeks is about 5500–6000 USD.
For a medium budget, it will cost around 200–250 USD per day per person (including air fare within Southeast Asia, 4-star hotel, lunch, attractions, guide and transfers). Thus, it may cost about 6,000–7,500 USD for 4 weeks.
For a higher budget, US$250–350 per day per person is needed (including air fare within Southeast Asia, 5-star hotel, lunch, attractions, guide and transfers). The cost for 4 weeks is around 7,500-10,000 USD.
>>>Planning a Trip to Southeast Asia: A Beginner's Guide
An In-Depth Experience of Southeast Asia at an Easy Pace
Guided or Independent Tours?
Although Southeast Asia is a paradise for backpacking, it has its drawbacks. With an independent tour, you must handle all things by yourself: booking the transport and hotels, making detailed itineraries… But, you may be unfamiliar with these countries and will probably face unexpected events, especially if yours is a multi-country trip.
With a guided tour, all you need to do is concentrate on fully enjoying your holiday. With a well-planned itinerary created by an expert travel consultant, you can make the most of your vacation without unnecessary stress or missing out on the best of every city. 
With private transport, you can reduce your time on the road, and spend more at the highlights. With a local guide, you can learn more of the culture's secrets and stories behind the attractions. He/she can help you travel safely and solve any problems — expected or unexpected.
Thus, a guided tour is recommended if you don't have much time to sit and plan. Contact us to create a worry-free tour.
Contacting Us for a Booking/Inquiry
You are warmly welcomed to have us customize your trip based on your group size, interests, budget, and other needs. For a personalized tour and quote, sit back and use our Create My Trip service.
Or start from a recommended fully-modifiable itinerary:
Related Reading
Why Travel with Asia Highlights During the Pandemic
Tailor-made experience: All of your ideas/needs will be carefully considered to create your ideal trip.
Worry-free planning: Your 1:1 travel consultant in Asia will take all the uncertainty out of your planning, helping you navigate any travel restrictions. 
No-risk booking: 100% refund policy! (up to 14 days before departure)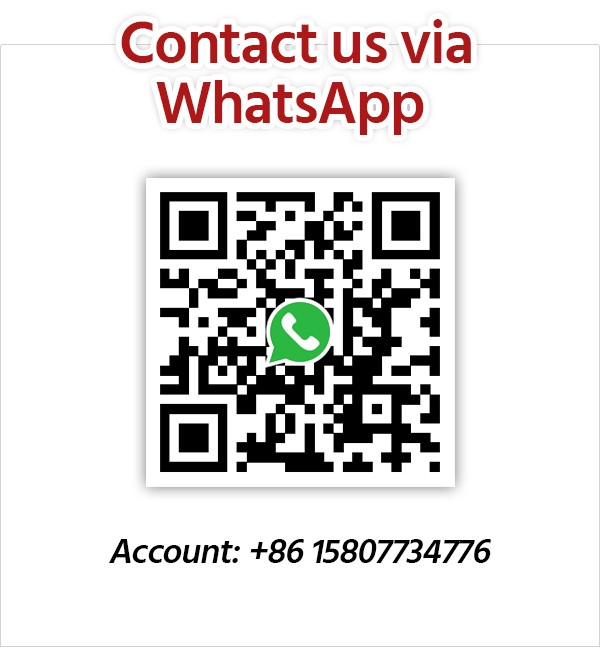 Get Inspired with Our Sample Itineraries
At Asia Highlights, we create your kind of journey — your dates, your destinations, at your pace. You can have any trip tailor made for your travel.
More Travel Ideas and Inspiration