Myanmar is often called "The Land of Pagodas", as there are numerous temples and pagodas right across the country, so many that no one knows exactly how many! They will form one of the main highlights of our trip, as we will visit various different temples, pagodas, and stupas every day.
Whether gilded, whitewashed, or made of crumbing brick, pagodas dominate Myanmar's skyline; but you won't need to fear being bored by the same sights every day, as each of the temples and pagodas has its own unique characteristics and varies in its architecture and significance.
We can also tailor itinerary according to your interests and time. Below is information about some of the main temples you may visit, categorized by location.
Location
Temple/ Pagoda
Significance
Yangon
Shwedagon Pagoda
The most sacred and majestic pagoda in Myanmar
Mandalay
Shwenandaw Monastery
Known for its unique classical Burmese architecture and teak carvings
Kuthodaw Pagoda and the World's Largest Book
Golden stupa surrounded by 729 smaller stupas which house marble stones inscripted with the Pali Canon of Theravada Buddhism
Mahamuni Pagoda
Home to a 4-meter-tall bronze Buddha
Sagaing Hill
Common day-trip destination, dating back to the Sagaing Dynasty of the 14th century
Bagan
Ananda Temple
Perfectly-dimensioned architecture
Shwezigon Pagoda
Prototype of Burmese style golden stupa, enshrining Buddha's bone and tooth
Inle Lake
Indein Stupa Complex
Cluster of stupas being consumed by nature, can be reached by a scenic boat ride in the rainy season
Mon
Kyaiktiyo Golden Rock Pagoda
Iconic gravity-defying golden rock
Yangon
Yangon was the capital city from the start of the British colonial period until 2005, and even now it is the best-known city in Myanmar, and its commercial center.
You will probably begin and end your journey here, and while there are many pagodas around the area, Shwedagon is by far the most significant and magnificent.
Shwedagon Pagoda in Yangon
The Shwedagon Pagoda in Yangon is the most sacred pagoda in the country because it is believed to enshrine eight strands of Gautama Buddha's hair.
This glorious 2,500 year-old pagoda, which stands 100 meters tall and is decorated with numerous golden plates and diamonds, is a reflection of Myanmar's past glory, when the country was referred to as the "Golden Land".
Now, the pagoda not only attracts tourists, but also pilgrims from right across the country, coming to worship and offer their prayers.
Recommended Itinerary
Mandalay
Before British colonization, Mandalay was the capital city of the kingdom. It is now the second largest city in Myanmar, located in Upper Burma, about 75 minutes' flight from Yangon.
Shwenandaw Monastery in Mandalay
Shwenandaw Monastery was built in the style of classical Burmese architecture, and was originally part of the Royal Palace at Amarapura.
In 1878, King Thibaw Min dismantled and relocated the building to its current location in Mandalay because he believed it to be haunted by his father's spirit.
The monastery is distinguished from other monasteries by the teak carvings describing Buddhist myth on its walls and roofs. It now functions mainly as a tourist attraction, and no longer serves spiritual purposes. People no longer go there to pray or burn incense.
Kuthodaw Pagoda and the World's Largest Book in Mandalay
Kuthodaw Pagoda is a Buddhist stupa containing "the world's largest book". It was modeled after Shwezigon Pagoda in Bagan and completed in 1868, making it almost 150 years old.
The golden stupa in the middle is surrounded by 729 kyauksagu, or stupas containing marble slabs inscribed with the entire Pali Canon of Theravada Buddhism. "The world's largest book" actually refers to these 729 white stupas.
Mahamuni Pagoda in Mandalay
The Maha Muni Pagoda is considered the second most significant pagoda in the country, due to the four-meter bronze Buddha statue enshrined within it. Some even believe the Buddha himself resides in the statue.
The statue is believed to have been made in Rakhine State (western Myanmar) by a king who was very impressed by the Buddha's teaching.
You will be able to see some local craftsmen in workshops on the steps leading to the temple, working on crafts including stone and marble carvings and gold-leaf making.
Sagaing Hill in the southwest of Mandalay
Sagaing Hill is an area with numerous pagodas, located along the Irrawaddy River, 20 km southwest of Mandalay. Sagaing was the capital of the Sagaing Kingdom, one of the minor dynasties in the 14th century, after the fall of the Pagan Dynasty. It is now a common destination for day-trippers.
Recommended Itinerary
Bagan
Bagan is an ancient city in the Mandalay region, about 30 minutes by flight from Mandalay city. It was the capital city of the Kingdom of Pagan from the 9th to the 13th century, the kingdom that unified much of Myanmar, making it what it is today.
During its golden era, over 10,000 temples were built on the Bagan plains, and even now more than 2,200 remain.
Ananda Temple in Bagan
Ananda Temple was built in 1105 AD during the Pagan Dynasty. Its architectural structure is a fusion of Mon and Indian styles, and it is perfectly dimensioned. It was damaged in an earthquake in 1975 but has since been fully restored.
Shwezigon Pagoda in Bagan
While Shwedagon is believed to enshrine 8 strands of Buddha's hair, the Shwezigon Pagoda is believed to enshrine his bone and tooth. It was also built during the Pagan Dynasty.
Other Regions
Indein Stupa Complex at Inle Lake
Indein is a small village west of Inle Lake, which is about 35 minutes by flight from Mandalay. There are two groups of numerous ancient pagodas in the village, which can be reached by boat through a long narrow canal.
The scenic 8 km boat ride can be made only in the rainy season, when the water level is deep enough. The complex is regarded as comparable to Angkor Wat in Cambodia, in being slowly consumed by nature.
Kyaiktiyo Golden Rock Pagoda (not a typical pagoda, but a golden rock with important religious significance)
After Shwedagon Pagoda in Yangon and Mahamuni Temple in Mandalay, Kyaiktiyo Pagoda is next in significance. It is both a pilgrimage as well as a tourist site.
The site is well-known for its iconic gravity-defying golden rock, with a golden pagoda on top. Unlike other major sites for temples and pagodas, Kyaiktiyo Golden Rock Pagoda is located in Mon state, in southern Myanmar, about 160 km from Yangon.
Myanmar has too many temples and pagodas to count, never mind visit. The 9 sites above are our recommendations as the most significant ones worth visiting. Please bear in mind, however, that our tour service can be tailored to suit your interests.
The temples are spread out over a wide area, but this will not be a problem, as we'll arrange a suitable itinerary and transportation, including air-conditioned private cars for land-transportation.
A knowledgeable local guide will provide an insider's view, revealing stories behind each site. So, bring your camera in anticipation of some good photographs, and enjoy.
Visit Myanmar with Asia Highlights
We provide tailor-made tours to Myanmar. Tours typically start or end in Yangon or Mandalay and last approximately 9 days; visiting Yangon, Bagan, Mandalay and Inle Lake.
You might like:
14-Day Myanmar and Thailand Essence Tour
You might like to read
Why Travel with Asia Highlights During the Pandemic
Tailor-made experience: All of your ideas/needs will be carefully considered to create your ideal trip.
Worry-free planning: Your 1:1 travel consultant in Asia will take all the uncertainty out of your planning, helping you navigate any travel restrictions. 
No-risk booking: 100% refund policy! (up to 14 days before departure)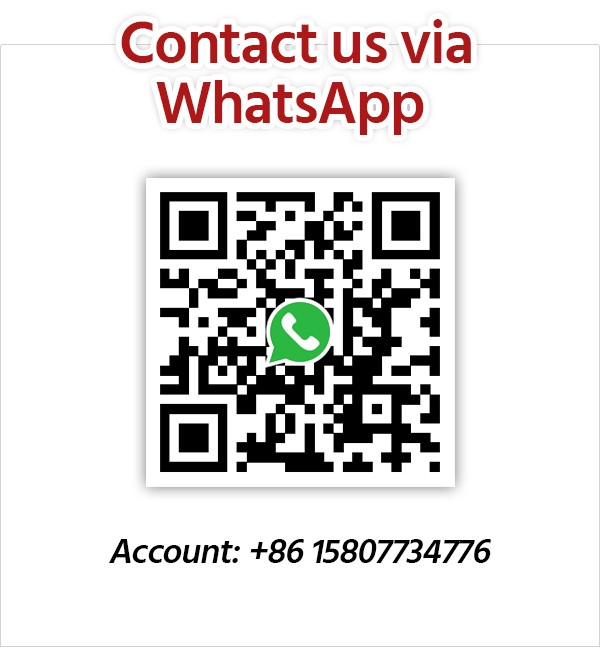 Get Inspired with Our Sample Itineraries
At Asia Highlights, we create your kind of journey — your dates, your destinations, at your pace. You can have any trip tailor made for your travel.
More Travel Ideas and Inspiration