Mandalay is about 600 kilometers north of Yangon on the Irrawaddy River. It is the second largest city and was the capital of the last independent kingdom of Myanmar, home to several Buddhist monasteries and exquisite examples of Myanmar masonry.
Today, Mandalay is considered to be the cultural center of Myanmar and has the strongest Buddhist atmosphere in the country.
Start Planning
The best time-frame for a first trip to Mandalay is 3 days. First explore Mandalay and the ancient city's authentic Buddhist culture, before going on the third day to Mingun. Alternatively on day 3 you could relax on a boat from Mandalay to Bagan, taking 10 to 14 hours depending on the water levels.
Day 1 City tour
For visitors to Mandalay, some of the famous Buddha temples will be a priority. We recommend seeing the Mahamuni Pagoda and Shwenandaw Monastery to taste the flavor of the country's Buddhist culture; and later enjoying a gorgeous sunset view from Mandalay Hill.
09:00–10:00 Mahamuni Buddha Image
The Mahamuni Buddha image is deified in the Mahamuni Buddha temple. It originally came from Arakan and is highly venerated by the people of Myanmar because they consider it a reflection of the Buddha's life.
The image is cast in bronze and weighs 6.5 tons. It stands on a 1.84-meter high pedestal and reaches a height of 3.82 meters. Among all the stories about the pagoda, there is one which maintains that it was miraculously preserved from a huge fire in 1970s, while Mandalay city was otherwise mostly destroyed.
Today, pilgrims continue to place more and more gold on the statue, which has already added a 6-inch layer of gold over the last century or so.
Tip: Female visitors are not allowed to get close to the Buddha.
10:30-11:00 Shwenandaw Monastery
Shwenandaw Monastery is a historic Buddhist monastery situated near Mandalay Hill. It is a monument with a long history; built by Emperor Mindon in the 1800s.
Shwenandaw is well-known for its teak carvings of Buddhist myths, and its decorated roofs and walls. It is regarded as a masterpiece of wood carving. When Mandalay became the new capital, the building was dismantled and transported to Mandalay. After that, the monastery served as the home of Emperor Mindon.
The Shwenandaw Monastery is the last wooden Royal Palace surviving to the present day.
Tips
1. The monastery opens daily at 10 am and closes at 6 pm.
2. Visitors can take a rickshaw or taxi to get to the monastery from downtown Mandalay.
11:30-12:30 Kuthodaw Pagoda and the World's Largest Book
Kuthodaw Pagoda is a Buddhist stupa in Mandalay, containing the world's largest book. In 1857, King Mindon ordered the pagoda to be built as part of the foundation of the new royal city of Mandalay.
For fear the teachings of Gautama Buddha would be lost to posterity with the invasion of the British into the region, King Mindon conceived the idea of preserving the teachings by inscribing texts of the Tipitaka, the entire Pali Canon of Theravada Buddhism, on marble slabs.
The slabs are each 1 meter long, 1.5 meters wide and 13 centimeters thick. The pagoda is named after the 730 marble slabs and called "the world's largest book".
If you like taking photos, this is a must-visit destination, with great opportunities for pictures of rows of white stupas.
Tip: The pagoda opens daily from 8 am to 8 pm.
12:30-14:00 Lunchtime
15:00-16:00 Mandalay Palace
Mandalay Palace was the last royal palace of the last Myanmar monarchy. It was built by King Mindon, who moved his capital from Amarapura to Mandalay. Unfortunately, the whole palace complex was destroyed by fire during World War II, but it was rebuilt in 1990s.
Frankly, the palace today is like an empty shell compared with its past glory. But if you have time, you can still go and catch a glimpse there of the local history and culture.
17:30-18:30 Sunset over Mandalay Hill
Mandalay Hill is northeast of the city center. It's famous for its abundance of pagodas and monasteries, and has been a popular pilgrimage site among Myanmar Buddhists for about 200 years.
The Sutaungpyei Pagoda is at the top of the hill. Travelers climb up the steps to get to the summit of the hill for a panoramic scene of Mandalay. If you don't want to climb, there is a one-way road for visitors to drive up, saving time and leading to an escalator and a lift to the top of pagoda.
The best time to visit is at sunset. You will be surprised at the beauty of the temple on top of Mandalay Hill – with glass mosaics of many colors.
Recommended Itinerary
Not to be missed
In the early mornings, monks and nuns go around collecting alms-food on the city streets. Some walk in a group while others just walk alone. The food they collect from door to door is their main food for the day or even for a longer period of time. Visitors are advised to witness such solemn moments.
Besides, there is a street downtown which is famous for making stone statues of Buddha, where you can witness how the profile of Buddha is carved. If you go in the morning, you may encounter monks collecting their aims.
What Our Customers Said
Excellent planned and executed Myanmar excursion

Asia Highlights and their local Myanmar partner "mAsia" did an excellent job in planning and execution of a one week trip to Myanmar.The various tour guides and drivers had good knowledge and good command over English.

More

Gerd, Jan 2018

Excellent planned and executed Myanmar excursion

They never failed to be at the agreed locations and on time. Cars provided spacious and in very good condition. Hotels booked met our expectations - especially Yangon, Bagan, Lake Inle.

More

Gerd, Jan 2018

A truly magical experience

You measure the quality of a tour company with how they handle the bumps along the way. Encountering unexpected baggage fees from Cambodia Angkor Air in Siem Reap.Albee without hesitation agreed to cover this cost.

More

Bob Bosshard, Mar 2020

A truly magical experience

We have just returned from an amazing trip to Laos, Cambodia and Vietnam. Our travel adviser Albee Ning prepared a wonderful itinerary taking us to great locations with creative activities highlighting local culture.

More

Bob Bosshard, Mar 2020

Great trip with Asia Highlights

We had already booked two trips in China with China Highlights. Both trips were a great experience. So when planning our trip to Cambodia we immediately thought of Asia Highlights because they offer a trip to Vietnam

More

Frank & Nadia, Nov 2019

Asia Highlights is perfection

My husband and I just returned from an 8 week trip thoughout China- Laos, Cambodia, Vietnam and also Singapore and Phuket. I worked with Ruby of Asia Highlights for months designing my dream independant private trip.

More

Barb, May 2019

Asia Highlights is perfection

I have travelled for years personally and professionally and I have to say that Ruby and Asia Highlights are one of the best operators I have ever encountered.

More

Barb, May 2019

Wonderful vacation with Asia Highlights

We traveled with Asia Highlights 14 days through Cambodia and Myanmar. Leo from Asia Highlights made the itinerary and organized everything perfect ! We really enjoyed the tour, the hotel selection was great !

More

Stefan H, Feb 2019
Day 2 Plan an ancient city tour
A tour of the ancient city is a good way for visitors to experience the culture, tradition, and way of life in rural areas. Visitors are recommended to take a ferry or carriage to visit the ancient city and a boat tour to watch the sunset from the U-Bein Bridge. Such experiences will leave you with impressive memories.
09:00-10:30 Maha Ganayon Kyaung
Maha Ganayon Kyaung is about 20 kilometers north of downtown. It is the largest monastery (Buddhist College) in Myanmar, having roughly 2,000 students. Around 10 am, more than 1,000 young monks line up silently for lunch, their last meal of the day.
14:00-16:00 Enjoy a ferry or carriage ride
Amarapura, Ava and Sagaing are three famous ancient cities in Mandalay. Both Ava and Sagaing lie near the Ayarwaddy River. Visitors can either take a ferry or a carriage to see the ancient teak houses and the beautiful countryside. Your experience of the culture and traditions will make your visit more interesting.
17:00-18:00 U-Bein Bridge sunset (with boat trip)
The U-Bein Bridge was built by a king in the mid-1800's to enable people to cross the lake more easily. It is more than one kilometer long.
Sunset from the bridge provides an iconic romantic view, extremely charming and attractive. You can try to capture it on camera.
Day 3 Boat Excursion to Mingun
Mingun is a town in Sagaing Division. It is 11 km up the Ayeyarwaddy River from Mandalay. With a boat excursion to Mingun you can enjoy the fascinating landscapes of the river as well as witness the daily lives of the people living along the Ayeyarwaddy.
The Pahtodawgyi (unfinished pagoda) and the Myatheindan Pagoda are two well-known sites in Mingun.
The Pahtodawgyi is an amazing, gigantic steep-sided red-brick pyramid, highly fractured as part of it collapsed during earthquakes. Visitors can no longer climb all the way to the top, as it is fragile and dangerous, but it is still impressive and worth a visit.
The Myatheindan Pagoda was built in 1816 in distinctive style. It's also called Hsinbyume Pagoda, because Bagyidaw ascended the throne in commemoration of the death of his main queen Hsinbyume. It is a huge white temple, which looks like a giant meringue pavlova base.
By the way, you'd better wear sunglasses to enter, for it is so white. Try to climb to the top and you will see fantastic views all around.
The Mingun Bell is another relic well worth a visit. Located in the village of Mingun, on the west side of the Ayeyarwaddy River, the bell is said to be the largest working bell in the world. It weighs 90 metric tons and is 3.7 meters high.
Standing under the bell and ringing it is a fun thing to do.
Other suggestions for Day 3
1. Enjoy a pleasant meal in the Sky Bar, on top of the Ayarwaddy River View Hotel. Or take a lift to the 10th floor of the Shwe Ingyinn Hotel to see the stunning view across the river to Mingun; also over the city towards Mandalay Hill.
2. Take a bicycle ride to the Ayarwaddy River View Hotel from western Mandalay, and see the church, pagodas, folk houses and U-Bein Bridge during the ride.
3. Visit Mahamuni Buddha Temple around 4 am to attend the face-washing ceremony. During the ceremony, locals respectfully pray out loud. If you visit Mandalay, this is a must-do activity. Male visitors are required to wear trousers and no bags can be taken inside.
4. Take a ferry trip from Mandalay to Bagan. This takes between 10 to 14 hours.
Price: fast ferry $30-40; slow ferry $10
Visit Myanmar with Asia Highlights
We provide tailor-made tours to Myanmar. Tours typically start or end in Yangon or Mandalay and last approximately 9 days; visiting Yangon, Bagan, Mandalay and Inle Lake.
You might like:
14-Day Myanmar and Thailand Essence Tour
You might like to read
Top 7 Things to Do in Mandalay
Why Travel with Asia Highlights During the Pandemic
Tailor-made experience: All of your ideas/needs will be carefully considered to create your ideal trip.
Worry-free planning: Your 1:1 travel consultant in Asia will take all the uncertainty out of your planning, helping you navigate any travel restrictions. 
No-risk booking: 100% refund policy! (up to 14 days before departure)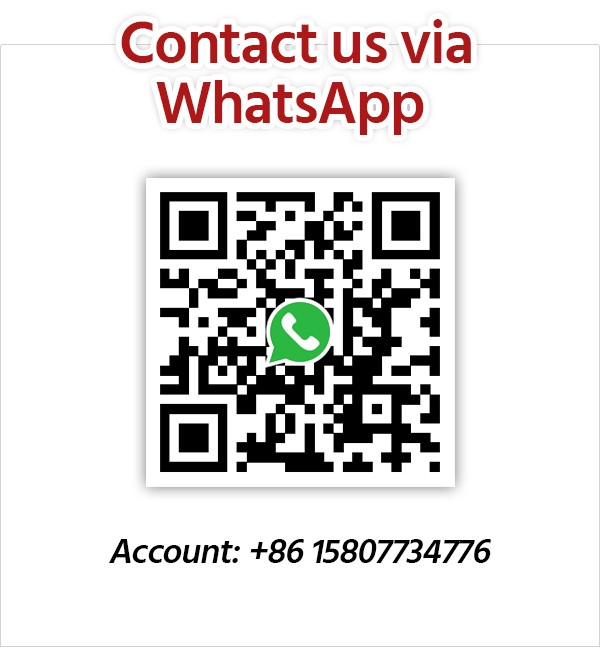 Get Inspired with Our Sample Itineraries
At Asia Highlights, we create your kind of journey — your dates, your destinations, at your pace. You can have any trip tailor made for your travel.
More Travel Ideas and Inspiration