Myanmar June weather is influenced by the beginning of the rainy season. However, the temperatures in Myanmar in June remain high throughout the country.
The southeast monsoons bring rainfall to the whole country in May, and Myanmar weather in June is time for monsoon storms. This will not spoil the beach holiday, just choose the part of Myanmar with the lowest rainfall.

Myanmar Weather in June
There are about 51 inches of rain in the coastal area, and about 36 inches in the Mandalay region. Temperatures drop a little. We recommend indoor activities in June. Find out more about Myanmar geography.

Average Temperature Chart for Myanmar in June

Average Rainfall Data for Myanmar in June
What Our Customers Said
Excellent planned and executed Myanmar excursion

Asia Highlights and their local Myanmar partner "mAsia" did an excellent job in planning and execution of a one week trip to Myanmar.The various tour guides and drivers had good knowledge and good command over English.

More

Gerd, Jan 2018

Excellent planned and executed Myanmar excursion

They never failed to be at the agreed locations and on time. Cars provided spacious and in very good condition. Hotels booked met our expectations - especially Yangon, Bagan, Lake Inle.

More

Gerd, Jan 2018

A truly magical experience

You measure the quality of a tour company with how they handle the bumps along the way. Encountering unexpected baggage fees from Cambodia Angkor Air in Siem Reap.Albee without hesitation agreed to cover this cost.

More

Bob Bosshard, Mar 2020

A truly magical experience

We have just returned from an amazing trip to Laos, Cambodia and Vietnam. Our travel adviser Albee Ning prepared a wonderful itinerary taking us to great locations with creative activities highlighting local culture.

More

Bob Bosshard, Mar 2020

Great trip with Asia Highlights

We had already booked two trips in China with China Highlights. Both trips were a great experience. So when planning our trip to Cambodia we immediately thought of Asia Highlights because they offer a trip to Vietnam

More

Frank & Nadia, Nov 2019

Asia Highlights is perfection

My husband and I just returned from an 8 week trip thoughout China- Laos, Cambodia, Vietnam and also Singapore and Phuket. I worked with Ruby of Asia Highlights for months designing my dream independant private trip.

More

Barb, May 2019

Asia Highlights is perfection

I have travelled for years personally and professionally and I have to say that Ruby and Asia Highlights are one of the best operators I have ever encountered.

More

Barb, May 2019

Wonderful vacation with Asia Highlights

We traveled with Asia Highlights 14 days through Cambodia and Myanmar. Leo from Asia Highlights made the itinerary and organized everything perfect ! We really enjoyed the tour, the hotel selection was great !

More

Stefan H, Feb 2019
Yangon – Pleasant and Rainy
The weather is cooler than in previous months, as temperatures tend to decrease in June. Average day and night temperatures are 36°C (96°F) and 29°C (85°F), respectively. Total rainfall is 10.4 inches and there are 22 rainy days. The rain usually comes in short bursts, so will not impact your overall travel experience.
With fewer visitors, June is a good month for visiting downtown Yangon. We recommend you explore Saint Mary's, the largest and most attractive cathedral in Myanmar. With unique outlook and colorful interior, Saint Mary's attracts many visitors and locals for prayers every day. Yangon offers a wide range of local restaurants.
It's highly recommended to take the circular train to observe different landscapes in Myanmar. On the train, you'll have an opportunity to chat with locals. Along the way, you can see farmlands, villages, and farmers at work.
Clothing: Pants and long-sleeved shirt are necessary as it's sometimes cool. Bring vest and shorts for hot days. Bring umbrella or raincoat for rainy days.
Recommended Itinerary
Mandalay – Rainy and Hot
The weather is hot and humid in June, with average day temperature of 34°C (93°F) and total rainfall of 4.1 inches. Flights and some views are affected by the heavy rainfall.
Cheaper travel expenses are an attraction for some visitors and there are several interesting festivals worth watching.
We recommend attending the Chinlone Festival, held in Mandalay's Mahamuni Pagoda.

Mandalay in June
People pray and some offer tribute by playing chinlone, a game which involves passing a cane ball between individuals, without using hands.
It's fun to watch the players keeping the chinlone (cane ball) in the air. You can also enjoy live local music during this festival.
The Nayone Festival of Tipitaka is another interesting event. You can see the great ceremony in any religious pagodas, with monks reciting and debating scriptures in the Pali language. You should not miss this spectacular scene. Discover our list of the Top 7 things to do in Mandalay.
Clothing: Please bring vest and shorts as it's still hot during the day. A long-sleeved shirt or fleece is needed for morning and night. Bring a raincoat and non-slip shoes.
Bagan – Hot and Rainy
The weather is still scorching hot, reaching its highest temperature of the year around 44°C (111°F). Average day and night temperatures are 42°C (105°F) and 30°C (87°F). Total rainfall is 2.8 inches. It's not a good time for outdoor activities.
Thus we recommend you visit Nyaung U Market, a good place for exploring local lifestyle. Here you can find a variety of items: local fruit, fish, traditional handcrafts, fabric and flowers.

Bagan in June
You should have a look at the longji, traditional clothing of Myanmar. Some handcrafts are great souvenirs if you're interested.
Explore Shwezigon Pagoda, the oldest temple in Bagan. It's famous for its pre-Buddhist nat statues. Before Buddhism was introduced to Bagan, nat spirit worship was prevalent, and nat worship is still a great attraction for tourists in modern-day Myanmar.
Clothing: pants, thin coat, vest, shorts, sunscreen, sunhat, umbrella, raincoat, non-slip shoes.
Recommended Itinerary
Inle Lake – Warm and Humid
With average day and night temperatures of 28°C (83°F) and 19°C (66°F), Inle Lake feels warm but not sweltering hot. Total precipitation in June is 7.3 inches and there are 18 rainy days. So it's warm and humid.
Observe Nga Phe Kyaung, the oldest monastery at Inle Lake. It is a stilted wooden structure, housing a big Buddha statue on a pedestal at the center of the hall. Sitting there and enjoying the lake view, the atmosphere is quiet and peaceful.

Inle Lake in June
You can also choose simply to relax at a local spa. After a long time sightseeing, you may feel a little frazzled. You deserve a great massage, whether Thai-style, Malaysian-style, or Khan-steam-style. Learn more about the Top hotels at Inle Lake.
Clothing: Bring T-shirts and shorts for the days, and a thin coat and long-sleeved shirts for the chilly evenings. Also bring an umbrella and hat.
Recommended Itinerary
Ngapali – Isolated and Closed
Unlike other places in Myanmar, tourism at Ngapali Beach suffers a massive impact from the rainy season. In June, there are no convenient arrangements for travel to and from Ngapali. Heavy rains result in fewer flights to the area, and many resorts close.
Festival in June
June is in the low season for tourism, due to its heavy rainfall. You can sometimes get better views, as there are fewer crowds at this time. Hotels and flights may be easier to book and cheaper.
Why Visit Myanmar in June?
The best time to dive in Hoi An is from June to August when the sea is calm, the water is warm and visibility is high.
Please Note
Temperatures drop after the June storms and rain. Please bring a thin coat and pants. A raincoat and non-slip shoes are also needed as roads will be wet and slippery. Do not go to the beach or stand in high places when a storm hits.
Visit Myanmar with Asia Highlights
Asia Highlights provides customized tours throughout Myanmar tailor-made to fit your interests. Trips typically start or end in Yangon or Mandalay.
Why Travel with Asia Highlights During the Pandemic
Tailor-made experience: All of your ideas/needs will be carefully considered to create your ideal trip.
Worry-free planning: Your 1:1 travel consultant in Asia will take all the uncertainty out of your planning, helping you navigate any travel restrictions. 
No-risk booking: 100% refund policy! (up to 14 days before departure)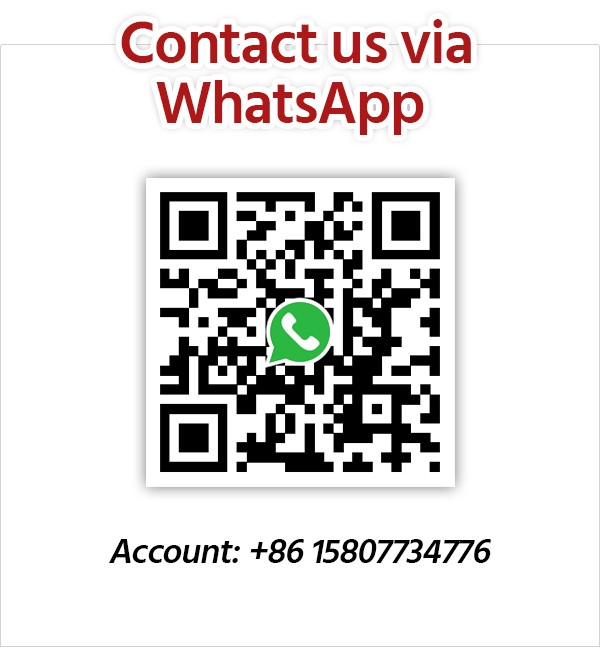 Get Inspired with Our Sample Itineraries
At Asia Highlights, we create your kind of journey — your dates, your destinations, at your pace. You can have any trip tailor made for your travel.
More Travel Ideas and Inspiration