Agra is most well-known as the home of the Taj Mahal and while thousands of tourists descend upon the city every day to catch a glimpse of this world wonder, most don't spend much time in Agra. It's easy to see why because Agra has a reputation for being dusty, industrial, and not that interesting.
But despite its reputation, there are actually quite a few great things to do in Agra besides visiting the Taj Mahal. You can visit other UNESCO World Heritage sites like the Agra Fort, Baby Taj, and Fatepur Sikri or explore the culture of the city by visiting its top restaurants, biggest markets, and social projects like Sheroes Cafe.
Find out all the best things to do near the Taj Mahal during your stay in Agra.

1. Explore the Agra Fort and the Baby Taj

The Agra Fort is built from red sandstone
The Agra Fort and tomb of Itmad-ud-Daulah, also known as the Baby Taj, are two other UNESCO World Heritage Sites that are located in Agra. Agra itself was once the capital of the Mughal empire and is full of historic monuments from that era, but besides the Taj Mahal, these two are the best.
The Agra Fort is built of red sandstone and is an immense and impressive structure located next to the Taj. During the height of the Mughal Empire, this fort contained 500 buildings many of which were palaces, mosques, and audience halls. Today, you can walk through the fort's many courtyards and explore the ruins of buildings first built by Emperor Akbar and then by Shah Jahan, the same man who commissioned the Taj Mahal.
The tomb of Itmad-ud-Daulah is also a famous Mughal era structure that is often called the Baby Taj because it was the inspiration for the world wonder. This was the first Mughal tomb to be built entirely from white marble and contains the body of Mirza Ghiyas Beg who was the grandfather of Mumtaz Mahal, the woman the Taj Mahal was built for.
The Baby Taj itself is shaped like a jewel box and is surrounded by beautiful gardens. Although it's much smaller than the Taj Mahal, it's still an incredibly regal structure with enchanting architecture and walls encrusted with semi-precious stones like topaz and onyx.
What Our Customers Said
We had an amazing trip to Thailand

We had an amazing trip to Thailand with Asiahighlights. Every detail was perfectly organised and we always had an instant customer support service in case of any issues.

More

bugra t, Nov 2022

Great experience!

Bella was very helpful and responsive to all our questions. They handled all the arrangements very professionally and we had a wonderful time! We would definitely recommend and use them again!

More

Christie, Nov 2022

I contacted to Bella from Asia Highlights

I contacted to Bella from Asia Highlights that to buy tickets to Yi Peng Festival in Chiang Mai when i was in my country.She helped me very much.You can trust this agency, and i advice Bella as the best!!

More

Elena, Nov 2022

I had booked Chiang Mai Yi Peng Sky Lantern Festival

I had booked Chiang Mai Yi Peng Sky Lantern Festival with Asia Highlight Travel, my travel advisor was Bella Kiu, the experience was great, got my tickets , communication was seamless.

More

Siskazi Lindeni, Nov 2022

Thank you Iris Wang & Bella Liu

I thought "no hope" in getting the tickets to Yee Peng Festival organize by CAD. Fortunately, together with Bella Liu, I managed to secure all our tickets. No one left behind. This trip to Chiang Mai will be a memorable one.

More

Little Puppy, Nov 2022

Very accommodating and helpful

Bella was super helpful in getting my ticket to the Yi Peng festival exchanged and was very accommodating. Quick and easy transaction and received ticket within 24 hours. Good communication throughout the process.

More

Helen Powell, Nov 2022

Very accommodating and helpful

Asia Highlights as a whole is also very informative and contains helpful advice that has helped me plan my travels in Thailand.

More

Helen Powell, Nov 2022

You are in safe hands

Albee was an absolute pleasure to work with. She responded to my suggestions readily to find suitable alternatives for my 2 week trip to Thailand with my wife. She answered all my questions promptly and thoroughly.

More

RJ, Oct 2022
2. Get a Rooftop View of the Taj

Many hotels and restaurants in the Taj Ganj area offer Taj Mahal views
On the Southern side of the Taj Mahal is Taj Ganj which a part of Agra that is full of many hotels and rooftop restaurants. This is a great area of the city to visit for a midday snack or even afternoon beer on a rooftop with views of the nearby Taj Mahal.
Some restaurants have better views than others, and no matter where you go, there will probably be some buildings in your line of sight. But we still think that eating a snack or drinking coffee with a view of a world wonder is a pretty magical experience.
Some of our favorite rooftop spots include Stuff Makers on top of Hotel Kamal and Saniya Palace located on top of the Saniya Hotel. The food at Hotel Kamal is slightly higher quality than that of Saniya Palace and Stuff Makers, but both offer great views with Indian and Western food options.
3. Visit the Sheroes Cafe and Support a Heartwarming Social Program
Sheroes is a modern and fun cafe that is located only about a block from the Taj Mahal and is staffed solely by female acid attack victims. The purpose of the cafe is to raise awareness of the terrible act of attacking someone with acid and to give the victims a voice and a chance to feel comfortable being in public after being disfigured.
At the cafe, you can grab a quick snack and listen to the stories of the survivors. The cafe also has a library and a boutique store where all the goods were made by acid attack victims.
Visiting the cafe is a great way to learn more about gender-based violence in India and give survivors, who are often hidden and shunned, the confidence to speak up and earn money for themselves.
4. Explore Mehtab Bagh
Mehtab Bagh, or the Moonlight Garden, is a Mughal creation that is located just across the river from the Taj Mahal. This garden is not only one of the best places to view the world wonder at sunset, but is also a peaceful escape from the city and great for a leisurely stroll. Although the garden was first built by Mughal emperor Babur, it was later updated by Shah Jahan who specifically designed it around views of the Taj.
The garden is built in the Persian style with white walkways leading through green lawns full of fruit trees, reflecting pools, and fountains. The entire garden covers an area of 25 acres and only costs 300 rupees to enter.
5. Take a Tour of Kachhpura Village
Kachhpura Village is located right next to Mehtab Bagh across the river from the Taj Mahal and is a small rural area that is full of typically unseen Mughal monuments.  Here, the local residents have joined a tourism program to bring their village more income and higher living standards.
While walking through the village, you will be able to see the way locals of the city have been living for ages and interact with them. The tour is private and conducted by young village boys who have been trained as guides and can speak English. Tours normally last around 2 hours and offer great views of the Taj Mahal.
6. Check out One of the City's Top Restaurants
The food scene in Agra is often overshadowed by its famous monuments, but this small city does have plenty of great restaurants from fine dining to local joints.
As far as fine dining goes, nothing can beat Esphahan. Located inside the luxury Oberoi Amarvilas hotel, this restaurant offers exquisite North Indian specialties. While you eat, you can also enjoy the sound of classical Indian musicians playing santoors nearby.
Pinch of Spice is one of the top fine dining restaurants in the city that is not located inside a hotel. This restaurant serves authentic North Indian food in a three-story building that overlooks the nearby Taj Mahal.
For a more affordable and local experience, look no further than Joney's Place and Dasprakash. Joney's Place is one of the best restaurants in the city according to locals and serves tasty Indian favorites like malai kofta and yogurt lassi.
Dasaprakash is the best restaurant in Agra for authentic South Indian food. The food here is served thali style meaning that it is vegetarian and comes on a traditional metal plate with many small bowls of different dishes that are eaten with rice and bread.
Recommended Itinerary
7. Shop at the Bazaars in the Old City
To experience the beating heart of an Indian city, it's necessary to visit its chaotic bazaars that are full of all kinds of people and products. In Agra, the main markets are located in the Old City which is behind the local Jama Masjid, or main mosque. 
Here you'll find narrow lanes that all connect to form a thriving local market that sells everything from embroidered materials and leather goods to spices and vegetables. A fun way to experience this area of the city is to take a guided tour so you can learn more about local history and the many shops.
Agra's Old City is also a great place to try some street food. Some of the most famous street food products in Agra are samosas and kachoris. Samosas and fried pyramids that are stuffed with a flavorful mashed vegetable filling. Kachoris are fried bread pockets that are also stuffed with a delicious filling. Another popular Agra treat is besan ka cheela, which are crepes made of chickpea flour.
8. Visit the Nearby Ruins of Fatehpur Sikri

Fatehpur Sikri is near Agra and the Taj Mahal
Fatehpur Sikri is located an hour outside of Agra and is the ruins of a Mughal city that was originally founded by Emperor Akbar in 1571. This city is one of India's top historical destinations and contains some of the best examples of Mughal architecture including grand palaces, mosques, and towers all built from red sandstone. 
The city was built to honor the Muslim saint, Shaikh Salim Chishti, whose tomb is still there. Fatehpur Sikri was the capital of the Mughal empire until there was a water shortage and the royal family was forced to return to the nearby Agra Fort. 
9. Explore the Views from the Taj Nature Walk

The Taj Nature Walk has multiple mounds and viewing platforms where one can catch glimpses of the Taj Mahal
Around 500 meters from the East Gate of the Taj Mahal is a forest reserve called the Taj Nature Walk. This park is primarily used by locals and is a great place to glimpse some wildlife and get unique views of the nearby Taj. In the park, you'll be able to walk along the trails and see 46 varieties of flowers and plenty of interesting animals including kingfishers and jackals.
While you wander along the paths, you'll find some viewpoints and watchtowers from which you can catch a better glimpse of the nearby world wonder. The Taj Nature Walk is a great stop for those who want to escape the surrounding city and just relax for an hour or so.
Recommended Itinerary
10. Relax at a Resort Spa
Nothing is better than spending time in a spa after a day out in the sun exploring historic monuments. Even for those who aren't necessarily spa-goers, it's hard to turn down spa services in India where there are a range of products offered all based on ancient Ayurvedic medicine. Indian spa experiences are top-notch and will make you feel healthy, relaxed, and rejuvenated.
Being a major travel destination, Agra is full of incredible 5-star hotels with all the amenities you could wish for including sunny pools, blooming gardens, and all-inclusive spas. If you stay at The Oberoi Amarvilas, you'll have access to their luxury spa that offers a range of therapies from red mud masks to sandalwood treatments.
Other hotels that have great onsite spas include the ITC Mughal, the Jaypee Palace, the DoubleTree by Hilton, and the Trident.
Explore Agra and the Taj Mahal with Asia Highlights
Asia Highlights welcomes the chance to help you design your perfect trip to India. Check out the following links to learn more about our tours and get a head start on planning your hassle-free vacation today!
Why Travel with Asia Highlights During the Pandemic
Tailor-made experience: All of your ideas/needs will be carefully considered to create your ideal trip.
Worry-free planning: Your 1:1 travel consultant in Asia will take all the uncertainty out of your planning, helping you navigate any travel restrictions. 
No-risk booking: 100% refund policy! (up to 14 days before departure)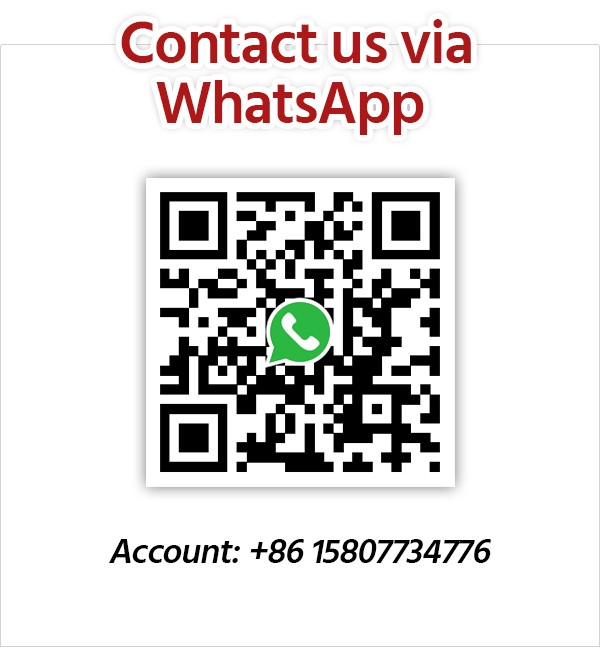 Get Inspired with Our Sample Itineraries
At Asia Highlights, we create your kind of journey — your dates, your destinations, at your pace. You can have any trip tailor made for your travel.
More Travel Ideas and Inspiration