Tihar is the second-most important festival in Nepal after Dashain. It celebrates the victory of good over evil, akin to Diwali in India. The main celebration activities include:
Thanking animals for the harvest
Worshipping Lord Yama (the god of death) for fair judgement regarding deaths
Worshipping Goddess Lakshmi (the goddess of wealth, believed to have been born on Tihar) for prosperity and wealth in life
Worshipping Govardhan Mountain (a mountain saving people from flooding) for safety
In 2022, Tihar falls on October 25th with celebrations lasting 5 days from October 23rd to 27th.
Tihar is celebrated on the night of the new moon in the 8th month of the Hindu calendar (the month of Kartik), which is considered to be the darkest night of the year. The (international) date changes every year because it is based on a lunar calendar, but it normally falls in mid-to-late October or November.
To help ward off the darkness of the night of the new moon, all of Nepal is decorated in string lights, candles, and clay lanterns (diyas). Most markets, homes, and temples are beautifully lit up in celebration. Thus, Tihar is also called a 'festival of lights.

Diyas or small clay oil lamps are lit in houses and temples across the country.
What Our Customers Said
We had an amazing trip to Thailand

We had an amazing trip to Thailand with Asiahighlights. Every detail was perfectly organised and we always had an instant customer support service in case of any issues.

More

bugra t, Nov 2022

Great experience!

Bella was very helpful and responsive to all our questions. They handled all the arrangements very professionally and we had a wonderful time! We would definitely recommend and use them again!

More

Christie, Nov 2022

I contacted to Bella from Asia Highlights

I contacted to Bella from Asia Highlights that to buy tickets to Yi Peng Festival in Chiang Mai when i was in my country.She helped me very much.You can trust this agency, and i advice Bella as the best!!

More

Elena, Nov 2022

I had booked Chiang Mai Yi Peng Sky Lantern Festival

I had booked Chiang Mai Yi Peng Sky Lantern Festival with Asia Highlight Travel, my travel advisor was Bella Kiu, the experience was great, got my tickets , communication was seamless.

More

Siskazi Lindeni, Nov 2022

Thank you Iris Wang & Bella Liu

I thought "no hope" in getting the tickets to Yee Peng Festival organize by CAD. Fortunately, together with Bella Liu, I managed to secure all our tickets. No one left behind. This trip to Chiang Mai will be a memorable one.

More

Little Puppy, Nov 2022

Very accommodating and helpful

Bella was super helpful in getting my ticket to the Yi Peng festival exchanged and was very accommodating. Quick and easy transaction and received ticket within 24 hours. Good communication throughout the process.

More

Helen Powell, Nov 2022

Very accommodating and helpful

Asia Highlights as a whole is also very informative and contains helpful advice that has helped me plan my travels in Thailand.

More

Helen Powell, Nov 2022

You are in safe hands

Albee was an absolute pleasure to work with. She responded to my suggestions readily to find suitable alternatives for my 2 week trip to Thailand with my wife. She answered all my questions promptly and thoroughly.

More

RJ, Oct 2022
5-Day Celebrations of Tihar 2022
Each day of Tihar is celebrated through different rituals and traditions. The first three days (October 23rd to 27th in 2022) focus on the worship of animals and prayers to Lord Yama (the god of death) and Goddess Lakshmi (the goddess of wealth). In Nepali culture, it is believed that gratitude and worship shown to animals and gods will bring success and luck into people's lives.
The subject of worship on the 4th day (October 26th) depends on the ethnic group and culture the person belongs to: oxen, Govardhan Mountain, or oneself.
On the last day (October 27th), the bond between brothers and sisters is celebrated through a beautiful ritual.
Day 1: Kaag Tihar (October 23rd, 2022) - the Worship of Crows  
Kaag is the Nepali word for 'crow' and on this day, crows, which are believed to be the messengers of death, are worshipped and thanked. People put sweets and different types of grains on the roofs of houses or on the ground outside for the crows to eat. This food is sometimes placed on a banana leaf.
It is believed that by feeding and thanking the crows, it is possible to avoid misfortune and that the crows will protect those who feed them from evil.
Day 2: Kukur Tihar (October 24th, 2022) - the Worship of Dogs 
The second day is for the worship of dogs, who are not only as man's best friend, but are also believed to be the guardians of the gates of heaven in Nepal.
On this day, people thank all dogs, whether they are pets or strays, for their loyalty and friendship by placing a marigold garland around their necks and a red tika mark (a little red dot signifying purity of faith and devotion) on their foreheads.
Afterward, a ritual is performed for the dogs and they are treated to a large feast that can include milk, meat, dog food, and anything else that dogs like to eat.
The day of Kukur Tihar has become somewhat famous in the West, especially among pet lovers who appreciate this celebration for its purity and beauty. If you love dogs, then Kukur Tihar is a great chance to thank them and also capture beautiful photos of the special bond between people and dogs.
Day 3: Gai Tihar (October 25th, 2022) - the Worship of Cows and Lakshmi
On the main day of celebrations, cows and the Goddess Lakshmi (the goddess of wealth) are worshipped. Families get together to eat delicious food and cook a large feast and perform the ritual for goddess Lakshmi. They also prepare many delicious sweets to give to visitors and food to give to the crows, dogs, and cows (on their respective worship days).
Cows are considered to be sacred in Hinduism and are symbolic of wealth. This belief stems from ancient times when having a cow was important for the survival of a family.
To thank cows for all they have done for humans, a garland of marigolds is placed around their neck, a red tika is placed on their forehead, and they are fed with the best grass. 
The afternoon is reserved for the worship of Lakshmi. To thank the goddess for all the luck she had brought in the previous year, oil lanterns and candles are lit in houses and temples.
A decorative rangoli (colorful floor mural) is also created in front of a doorway and or window as a symbol of welcoming the prosperity (brought by Lakshmi) that will come in the next year.
People also draw footprints at the entrance of their homes to symbolize the coming of the goddess. At night, groups of girls go from home to home performing songs and dances in exchange for small amounts of money given by each house. 
Day 4: Goru Tihar (October 26th, 2022) - the Worship of the Ox, Mountain, or Oneself 
On the fourth day of Tihar, there are three different worship traditions, and the one that is chosen depends on the cultural background of the person.
Most Nepali Hindus worship the ox on this day. Oxen have always been important to the livelihood of farmers and are worshipped in the same way as dogs and cows are during the previous days of celebrations.
People who follow the beliefs of Vaishnavism (a certain sect of Hinduism that follows Lord Vishnu) often perform a Govardhan puja - a ritual dedicated to Govardhan Mountain - on the day of Goru Tihar. Govardhan Mountain symbolizes the victory of Lord Krishna (the 8th avatar of Vishnu, the god of protection) and is celebrated with offerings and mountain replicas made from cow dung.
According to the legend, Lord Krishna's home of Gokul was flooding because of a curse from Lord Indra (the king of the gods). In order to protect his people, Krishna raised Govardhan Mountain above the floodwaters, and the people and animals of Gokul went to the mountain for safety and gave offerings to the mountain as thanks for saving their lives.
For the Newar community (the historical inhabitants of the Kathmandu Valley and its surrounding areas), the fourth day is a time for worshipping oneself and purifying the soul. Newar families often perform a ritual called Maha Puja, which focuses on new beginnings, and eat a large feast together. 
Day 5: Bhai Tika (October 27th, 2022) - Celebrating the Bond between Brothers and Sisters 

Bhai Tika - Celebrating the Bond between Brothers and Sisters
The final day of Tihar is dedicated to the celebration of the bond between brothers and sisters. On this day, families gather and watch as siblings perform a special ritual that is meant to wish well-being on the brother and guarantee protection for the sister. 
During the ritual, sisters chant holy mantras and put a tika, holy red mark, on their brother's forehead. Brothers often give gifts to their sisters as a form of thanks. This day is meant to reenact the story of Lord Yama (the god of death) and his sister Yamuna and the love they held for each other.
The story says that Yama was supposed to meet his sister Yamuna, but was unable to make it because he was busy with his work deciding which souls to send to heaven. When Yama didn't arrive, Yamuna grew worried and tried to send messages to her brother.
First, she sent a message with a crow, and when it wasn't answered she sent one with a dog, and then with a cow. On the fifth day of Tihar when her messages weren't answered, she went to go meet her brother. When she arrived, she performed a special ritual for Yama and blessed him with good fortune.
This legend also explains the worship of crows, dogs, and cows.
Recommended India Tours:
Is Tihar 2022 a Public Holiday in Nepal?
Yes, Nepalis enjoy a 3-day national holiday from October 25th to 27th. Government offices, banks, and schools close during the festival. 
| Festival | Date | Day | National Holiday |
| --- | --- | --- | --- |
| Gai Tihar | October 25th, 2022 | Tuesday | √ |
| Goru Tihar | October 26th, 2022 | Wednesday | √ |
| Bhai Tika | October 27th, 2022 | Thursday | √ |
Discover the Splendid Civilization of South Asia
Is Tihar and Diwali the Same?
Diwali and Tihar both celebrate the victory of good over evil with clay lanterns, lights, and sweets, and they come from similar cultural roots. The dates are the same: the new moon night of the 8th month of the Hindu calendar. Both countries also celebrate Goddess Lakshmi (the goddess of wealth) on the main day of the holiday. However, the 5-day celebrations are different from each other in many ways.
The main difference is that Diwali is more focused on the gods while Tihar focuses on thanking animals and celebrating the help they provide in the lives of humans.
| Festival Aspect | Tihar | Diwali |
| --- | --- | --- |
| Celebrated by | Nepali Hindus | Indian Hindus, Jains, and Sikhs |
| Day 1 | Kaag Tihar: Crows, which are considered to be a messenger of Lord Yama, are worshipped and given food. | Dhanteras: People clean their homes to prepare for the festival. They also go shopping and buy auspicious items like gold and kitchenware. |
| Day 2 | Kukur Tihar: Dogs are worshipped for their loyalty. People hang marigold garlands around their necks and apply red marks to their foreheads. | Choti Diwali: People start decorating their homes with string lights and designs called rangoli |
| Day 3 | Gai Tihar: During the day cows are worshipped in a similar way to dogs on the previous day. A ritual for Lakshmi is performed in the evening. | Diwali: Families get together to exchange presents and share food. A ritual for Lakshmi is performed and the clay lanterns are lit. |
| Day 4 | Goru Tihar: What is worshipped on this day depends on the ethnic group. Most worship the ox, while others a mountains or themselves. | Padwa: People open new business accounts for the year. Husbands and wives celebrate their love for one another. |
| Day 5 | Bhai Tika: The bond between siblings is celebrated through special rituals. Sisters often place red marks on their brother's forehead. | Bhai Duj: Siblings celebrate their bond by performing protection rituals and exchanging gifts and sweets. |
Othere related readings about Diwali
Recommended Itinerary
How to Celebrate Tihar as a Traveler 

Celebrate Tihar as a Traveler
Tihar is a great time to travel in Nepal for visitors who want to have beautiful and authentic experiences with locals. Nepalis are very generous people and often invite travelers into their homes for meals and to participate in ceremonies during the holiday.
But besides joining a Nepali family for the celebrations, there are plenty of ways to enjoy Tihar in Nepal. Here are some of the best:
Explore Kathmandu which is full of beautiful lights, religious celebrations, cultural shows, and festival events. There, you can head to the famous Thamel Market for souvenirs and also visit beautiful temples to witness rituals. Fireworks explode above the city while children play with firecrackers and sparklers.
Head out into the streets with your red powder, marigold garlands, and treats to celebrate Kukur Tihar and thank dogs for their loyalty.
Visit the Rani Pokhari Temple which is only open to the public during Bhai Tika every year. There, you can walk around the edges of the serene lake and take in the views of the surrounding city.
Head to the villages to experience a more local celebration. Stay near Chitwan National Park to learn about how the Tharu group celebrates, or hike the loop near Annapurna and stop in small villages along the way to have unique and authentic festival experiences.
Visit Nepal and India with Asia Highlights
Asia Highlights welcomes the chance to help you design your perfect trip to Nepal or India. Check out the following links to learn more about our tours and get a head start on planning your hassle-free vacation today!
Why Travel with Asia Highlights During the Pandemic
Tailor-made experience: All of your ideas/needs will be carefully considered to create your ideal trip.
Worry-free planning: Your 1:1 travel consultant in Asia will take all the uncertainty out of your planning, helping you navigate any travel restrictions. 
No-risk booking: 100% refund policy! (up to 14 days before departure)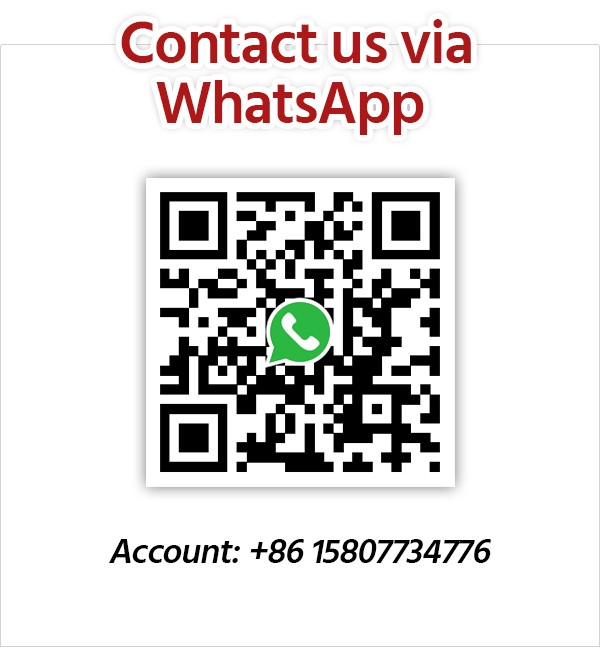 Get Inspired with Our Sample Itineraries
At Asia Highlights, we create your kind of journey — your dates, your destinations, at your pace. You can have any trip tailor made for your travel.
More Travel Ideas and Inspiration