Traveling to Nepal is an adventure that never fails to showcase the natural and cultural beauty of this world. Travelers are attracted by the country's immense Himalayan mountain views, jungles full of wildlife, beautiful golden temples, charming hill villages, ancient cities, and friendly people.
Nepal is a landlocked country in the Himalayas between China and India. The most popular things to do in Nepal include trekking, mountaineering, mountain appreciation/photography, and visiting temples. Nepal has a very vibrant culture that is a mixture of Buddhist and Hindu values, which can be seen in the abundance of temples and in the everyday life of the local people.
Nepal Travel Visas and Travel Restrictions

Entry policy: From March 14, 2022, Nepal has eased its entry requirements. All international visitors can go to Nepal whether vaccinated or not.
Visa policy: Most foreigners need a tourist visa to enter Nepal. However, Nepal makes getting a tourist visa quite simple by offering a visa on arrival option for Kathmandu's airport as well as all land crossings. The visa on arrival process is very quick and simple. It requires travelers to fill out a short form, which can also be filled out online 15 days before arrival to make the process even faster.
The Best Nepal Tour for the First-Timers
Best Times to Visit Nepal
Nepal's climate is divided into two seasons: the rainy season (May to August) and the dry season (September to April).
The best time to visit Nepal is during the "autumn" post-monsoon months (September to November) as the skies are generally clear and the views are spectacular, the visibility in the mountains is at its best and trekking conditions are great around Everest and Annapurna. Hotel prices and travel costs during this time are higher than average, and the tourist sites are a bit more crowded than usual.
Another good time to visit Nepal is in the "spring" pre-monsoon months (February to April) when the weather at high elevation is cool and good for trekking. Conditions are often less clear this time of year due to crop burning in the Kathmandu Valley.
"Summer" in Nepal is the monsoon season (April to September). The monsoon rains make for super blooms of beautiful Himalayan flowers, but also cause landslides and dangerous/unpleasant travel conditions (mud, leeches) throughout the country. Low prices match inconvenient travel opportunities.
Temperatures of the "winter" mid-dry-season (December to February) in Nepal often get below freezing in high elevation areas of the country, which can make for difficult trekking conditions.
Conversely, lowland areas such as Kathmandu Valley can be as warm as 20°C (68°F) in the winter months.
Incredible India and Mysterious Nepal Combination
What Our Customers Said
We had an amazing trip to Thailand

We had an amazing trip to Thailand with Asiahighlights. Every detail was perfectly organised and we always had an instant customer support service in case of any issues.

More

bugra t, Nov 2022

Great experience!

Bella was very helpful and responsive to all our questions. They handled all the arrangements very professionally and we had a wonderful time! We would definitely recommend and use them again!

More

Christie, Nov 2022

I contacted to Bella from Asia Highlights

I contacted to Bella from Asia Highlights that to buy tickets to Yi Peng Festival in Chiang Mai when i was in my country.She helped me very much.You can trust this agency, and i advice Bella as the best!!

More

Elena, Nov 2022

I had booked Chiang Mai Yi Peng Sky Lantern Festival

I had booked Chiang Mai Yi Peng Sky Lantern Festival with Asia Highlight Travel, my travel advisor was Bella Kiu, the experience was great, got my tickets , communication was seamless.

More

Siskazi Lindeni, Nov 2022

Thank you Iris Wang & Bella Liu

I thought "no hope" in getting the tickets to Yee Peng Festival organize by CAD. Fortunately, together with Bella Liu, I managed to secure all our tickets. No one left behind. This trip to Chiang Mai will be a memorable one.

More

Little Puppy, Nov 2022

Very accommodating and helpful

Bella was super helpful in getting my ticket to the Yi Peng festival exchanged and was very accommodating. Quick and easy transaction and received ticket within 24 hours. Good communication throughout the process.

More

Helen Powell, Nov 2022

Very accommodating and helpful

Asia Highlights as a whole is also very informative and contains helpful advice that has helped me plan my travels in Thailand.

More

Helen Powell, Nov 2022

You are in safe hands

Albee was an absolute pleasure to work with. She responded to my suggestions readily to find suitable alternatives for my 2 week trip to Thailand with my wife. She answered all my questions promptly and thoroughly.

More

RJ, Oct 2022
Best Places to Visit in Nepal
Regarded as a trekkers' paradise, the two most popular places to go in Nepal are Mount Everest and Kathmandu, there is much more of this beautiful country to explore on foot outside these two destinations.
1. Kathmandu — Capital, Temples and Shrines

Kathmandu is the capital city of Nepal and the place where most travelers begin their journey. This is a city with chaotic narrow streets that are packed full of gorgeous temples and shrines. Explore the timeless cultural and artistic heritage to learn more about Kathmandu. Include the maze of shrines in the city center, and then wander around the shopping street (Thamel), which is full of handicrafts and great food.
From Thamel Street, you can walk to Durbar Square (an ancient palace), where the city's king was crowned. Spend a half day to observe the grand architecture there, and then have a cup of coffee and rest in the nearby restaurants or shops.
2. Pokhara — Natural Beauty and Adventure

Pokhara is a lakeside city near the Annapurna region. This city has long been famous for its spectacular scenery and abundance of adventure activities. There you can relax while taking in the views of mountains over bobbing boats on Fewa Lake, or participate in mountain biking, paragliding, and trekking.
Pohkara is the starting point for many famous treks, including the challenging Annapurna Base Camp Trek. The two-day Poon Hill Trek offers visitors incredible views of Annapurna in the distance, and the Annapurna Circuit Trek is a less demanding hike that can be taken at your own pace.
Pokhara is also home to the famous World Peace Pagoda, where you can have a panoramic view of the Annapurna range, Pokhara city, and Fewa Lake.
3. Patan — Ancient City, UNESCO World Heritage Sites

Patan, also known as Lalitpur — 'The City of Beauty', has a history dating back to the year 250 BC. Although Patan is only around 5 kilometers (3 miles) from Kathmandu, the city was a fiercely independent kingdom for most of its history and has managed to retain its unique culture.
The architecture of this entire city is based on the principles of the Buddhist Wheel of Righteousness and Patan has long been a melting pot of Hindu and Buddhist beliefs.
While you are in this ancient city make sure to explore the gorgeous temples, royal palaces, and statues of Durbar Square, and check out Patan Museum. This city is definitely worth a visit.
4. Nagarkot — Panoramic Himalayan Views

Nagarkot is located close to Bhaktapur and is well-known for its stunning views of the surrounding Himalayas. There are eight ranges that can be seen from this small mountainous town: Everest, Annapurna, Manaslu, Ganesh Himal, Lantang, Jugal, Rolwaling, and Numbur. You can also have a panoramic view of the Kathmandu Valley from this small town.
The town itself is surrounded by dense pine forests and is a quiet and peaceful place full of boutique and luxury hotels with mountain views.
Try to catch the dreamy views of sunrise and sunset on a clear day, the town also offers some short treks and mountain biking trails.
5. Chitwan National Park — Nature, Wildlife

If you want to enjoy the natural beauty and wildlife of Nepal, then Chitwan National Park should be on your list. As one of the most popular national parks in Asia, Chitwan National Park is the best place to observe Asia's rare and endangered species, such as the Bengal tiger and one-horned rhinoceros.
Besides Bengal tigers and rhinoceroses, there are elephants, leopards, Indian bison, and sloth bears to discover in the park. If you want to spend more than a day in the park, you can live in luxury lodging at the edge of the park, or in the affordable accommodation in a nearby village.
Discover the Splendid Civilization of South Asia
How Long to Stay in Nepal — Sample Itineraries

Nepal is a popular destination for trekking lovers. Your traveling days requirement will depend on your interests and where you want to go. Most of our clients spend 8–9 days to cover the essential highlights of Nepal.
See our 9-day Classic Nepal tour sample itinerary: Kathmandu (3 days), Pokhara (2 days), Chitwan (2 days), Nagarkot (2 days).
Top South Asia Tour Itineraries Including Nepal
Most of our clients prefer to include Nepal in a 2-to-3-week South Asia trip. The most popular tour itineraries usually include India, Nepal, and Bhutan. Get some inspiration to explore Asia from our 14-Day India, Nepal, and Bhutan Tour.
See more on our How to Plan an India and Nepal Trip 2023
The above sample itineraries are just for your information. You are welcomed to contact your own experienced 1:1 tour consultant for a tailor-made itinerary.
How to Get To and Around Nepal

Getting to Nepal
The best way to get to Nepal is by flight. There are direct flights available to Kathmandu from New York, Dallas, San Francisco, and Los Angeles in the US and from London, Paris, Munich, Frankfurt, and Istanbul in Europe. To make the trip to Nepal more affordable, travelers can head to India first and then fly to Kathmandu from New Delhi.
Getting Around in Nepal
The main transport from one city to another in Nepal includes planes, buses, and private vehicle. Trains are not available in Nepal.
Because of Nepal's mountainous terrain and poor infrastructure, traveling by bus around Nepal is often draining, and the bus may stop to pick up passengers everywhere too.
The best way to travel from one Nepali city to another is often by private car or jeep, which is more comfortable and faster than traveling by bus. It allows passengers the option of being picked up directly from their hotel and dropped off directly at their next hotel without the hassle of booking taxis and buying bus tickets.
By plane: Flying is another good option for traveling across Nepal. Most internal flights start or end in Kathmandu. The cities of Pokhara, Bharatpur, and Siddharthanagar all have airports. One problem with traveling by plane in Nepal is that delays and flight cancellations are very common due to adverse weather conditions like heavy rain, thick fog, strong winds, etc. (Airports in Nepal don't have the latest technology and so planes rely on instrumental landing systems.)
Connecting with Other South Asian Countries
There are flights from Kathmandu to other main cities in South Asian countries, including India, Bhutan, and Thailand. Most of our clients visit India before their trip to Nepal. They can fly to Kathmandu from Delhi, Varanasi, Mumbai, and Kolkata. Delhi offers the most flight options at the best prices.
From India, it is also possible to cross into Nepal overland. This journey requires taking a bus or train to the India-Nepal border. Trains from Delhi to the Sonauli border crossing often take around 14 hours.
Travel Costs for Nepal
For travelers from Europe and America, Nepal is the most affordable destination in South Asia. General speaking, if you are looking for a comfortable trip (mid-range hotels) in the top destinations in Nepal, it will cost between 10,000 and 12,500 Nepal rupees (US$80–100) per day per person.
The following are some cost estimates for different travel styles:
For backpackers, the budget needed is around 30–50 USD/day per person (hostels, street food, tuk-tuks, rickshaws).
For a medium budget, Nepal costs around 80–100 USD per day per person (3/4-star hotels, sit-down restaurants, taxies).
For a higher standard and a more refined experience, US$100–150 per day per person is needed (4/5-star hotels, nice meals, private guide, and transfers).
Traveling Nepal with Asia Highlights
Want to experience the rich culture and stunning peaks of Nepal? We at Asia Highlights can help you plan your dream trip, tailor-made to suit your travel wants and goals. Leave the planning and stress to us; just relax and enjoy your journey.
Why Travel with Asia Highlights During the Pandemic
Tailor-made experience: All of your ideas/needs will be carefully considered to create your ideal trip.
Worry-free planning: Your 1:1 travel consultant in Asia will take all the uncertainty out of your planning, helping you navigate any travel restrictions. 
No-risk booking: 100% refund policy! (up to 14 days before departure)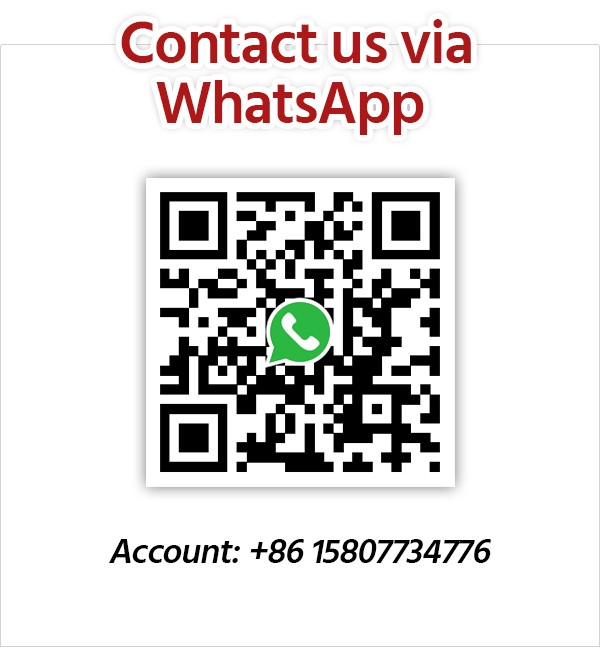 Get Inspired with Our Sample Itineraries
At Asia Highlights, we create your kind of journey — your dates, your destinations, at your pace. You can have any trip tailor made for your travel.
More Travel Ideas and Inspiration