In India, September marks the end of the monsoon season and signals the arrival of the cool season.
North India turns drier and cooler, and the far north mountain areas are ideal for outdoor activities as well. However, south India is still wet with persistent showers.
September is a great time to explore India at good-value prices, with some good weather and fewer crowds, especially at the end of September.
India Weather in September: Overview
Average temperature range: 27°C (81°F)
Average rainfall: 194 mm (8 in)
Average rainy days: 12
Average sunny days: 18  

India Weather in September
Read more about average temperatures, rainfall, and tips on where to go and what to wear below.
Average Temperatures and Rainfall of India's Most Popular Tourist Areas in September
| India Area | Min. Temp. | Max. Temp. | Rain |
| --- | --- | --- | --- |
| Ladakh | 4°C (39°F) | 21°C (70°F) | 8 mm (0.3 in) |
| Amritsar | 20°C (69°F) | 33°C (92°F) | 66 mm (3 in) |
| Delhi | 23°C (74°F) | 33°C (92°F) | 130 mm (5 in) |
| Agra | 26°C (78°F) | 34°C (93°F) | 130 mm (5 in) |
| Jaipur | 24°C (76°F) | 33°C (92°F) | 58 mm (2 in) |
| Jaisalmer | 23°C (73°F) | 38°C (100°F) | 20 mm (1 in) |
| Udaipur | 20°C (69°F) | 31°C (88°F) | 74 mm (3 in) |
| Varanasi | 26°C (78°F) | 33°C (92°F) | 229 mm (9 in) |
| Kolkata | 27°C (80°F) | 32°C (90°F) | 325 mm (13 in) |
| Mumbai | 26°C (78°F) | 31°C (87°F) | 356 mm (14 in) |
| Kerala | 24°C (76°F) | 29°C (85°F) | 367 mm (14 in) |
| Goa | 26°C (78°F) | 28°C (89°F) | 252 mm (10 in) |
| Chennai | 26°C (79°F) | 33°C (92°F) | 144 mm (6 in) |
Recommended Itinerary
Weather in Northern India: Delhi, Agra, Rajasthan...
The golden triangle cities have light to moderate rain on about 6 rainy days in September. Rajasthan has even less rainfall than other states in the north. The temperature range is hotter at about 23–38°C (73–100°F). 
As the weather and visibility is mostly good, you are likely to be able to enjoy the iconic attractions (like the Taj Mahal) without a hitch. Keep your itinerary flexible for any potential changes due to rain though.
Recommended Itinerary
Weather in the Far North Mountain Areas: Leh, Shimla, Himalayan Foothills...

Shimla on sunny days
You can expect clear weather in September in the upper Himalayan region. Thus, travelling in September, you can have great views of the distant Himalayan peaks.
Temperatures are cool, reaching as high as 21°C (70°F). You can immerse yourself in hiking, trekking, and biking accompanied by cool mountain breezes. The scenery along the trails will never disappoint you.
Contact with friendly locals and the monastery art are always the icing on the cake. Due to the language barrier, a local expert can help to enhance the interactions and make things easier. Contact us for an experienced guide to make your trip more memorable and worry-free!
Weather in Southern India: Mumbai, Kerala, Goa...

Rural scenery in Kerala
Most of the southwest areas (Mumbai, Kerala, Goa) are still wet. The rainfall will gradually decrease to moderate/low levels by the end of September.
Tamil Nadu is still only moderately rainy in September, but the temperature is around 34°C (94°F) in the early afternoon, so you're suggested to do outdoor activities in the early morning or late afternoon.
You can explore the magnificent ancient temples, trek through the national parks, and taste traditional food and world-class tea.
Recommended Itinerary
5 Best Places to Visit in India in September

5 Best Places to Visit in India in September
1. Agra: Home to the Taj Mahal
The monsoon season in Agra comes to its tail end in September. Rainfall drops to 130 mm (5 inches). Meanwhile, the temperature becomes hotter again, as daily highs in September reach around 34°C (93°F).  
If you are seeking a time with fewer visitors at the Taj Mahal, visit it in September. Thanks to the changeable weather, you can escape from the long lines, stay at excellent-value hotels, and admire the city leisurely.
2. Jaipur: The Romantic Pink City

Sunset views of the Nahargarh Fort
With fewer rainy days, you can expect favorable weather in September. As the temperature gets slightly warmer, you can enjoy the splendid historic forts and palaces pleasantly.
Travelling in this romantic pink city, admire the charming city from a rooftop café, have a date night with a palace candlelit dinner, or enjoy a light show at the foot of the majestic fort. Check more information about planning a romantic trip in India>>>
3. Sikkim: Border City with Tibetan Culture

Lovely Tibetan kids in Sikkim
As the rainfall fades away in September, you can enjoy cool and clear weather.
If you're interested in Himalayan scenery and Tibetan culture, Sikkim is an ideal place to go in September. Bordering Bangladesh and Tibet, China, you can find peaceful life in this hidden gem.
4. Udaipur: a Green Oasis in the Thar Desert
Rich in water and lakes, Udaipur is known as the "Venice in the desert". In the post-monsoon period, lakes are fulfilled with water and its mountains are greener.
In the cool morning, take a heritage walk through the streets, taste the local breakfast, and see the chaos of local life.
When the temperature gets high at noon, visiting a local family, learning to make authentic Rajasthani cuisine, and having lunch with them in a cool house is a good thing to do.
Recommended Itinerary
5. Amritsar: Pilgrimage Hub for Sikhs

Beating Retreat border ceremony in India-Pakistan Border
Although the daily top temperature is still high at around 33°C (92°F), it is much cooler at night, dropping to around 22°C (72°F), and the rainfall is low at 90 mm (4 inches).
Amritsar is a popular pilgrimage hub for Sikhs. The Golden Temple is top on many travelers' bucket lists. Stepping into the Temple, you'll meet devout pilgrims. Say hi to friendly locals and take part in their religious activities.
What Our Customers Said
2023 Chiang Mai CAD Yipeng Festival

We got early bird ticket and Bella was assisting us through whatsapp. Easy, competitive price, front row tickets. Thanks Bella, for being patient explaining everything to me. Highly recommended.

More

lily hartati, Dec 2022

Bella has been an outstanding customer service rep

Bella has been an outstanding customer service rep. She was responsive and knowledgeable. Buying tickets from their website was super easy and the whole process was straightforward. Highly recommended.

More

Khai, Nov 2022

Memorable Experience!!!

I booked tickets to the Chiang Mai Yi Peng Lantern Festival in Nov 2022. Bella was extremely responsive and helpful!!

More

Bowen, Nov 2022

We had an amazing trip to Thailand

We had an amazing trip to Thailand with Asiahighlights. Every detail was perfectly organised and we always had an instant customer support service in case of any issues.

More

bugra t, Nov 2022

Great experience!

Bella was very helpful and responsive to all our questions. They handled all the arrangements very professionally and we had a wonderful time! We would definitely recommend and use them again!

More

Christie, Nov 2022

I contacted to Bella from Asia Highlights

I contacted to Bella from Asia Highlights that to buy tickets to Yi Peng Festival in Chiang Mai when i was in my country.She helped me very much.You can trust this agency, and i advice Bella as the best!!

More

Elena, Nov 2022

I had booked Chiang Mai Yi Peng Sky Lantern Festival

I had booked Chiang Mai Yi Peng Sky Lantern Festival with Asia Highlight Travel, my travel advisor was Bella Kiu, the experience was great, got my tickets , communication was seamless.

More

Siskazi Lindeni, Nov 2022

Thank you Iris Wang & Bella Liu

I thought "no hope" in getting the tickets to Yee Peng Festival organize by CAD. Fortunately, together with Bella Liu, I managed to secure all our tickets. No one left behind. This trip to Chiang Mai will be a memorable one.

More

Little Puppy, Nov 2022
Costs and Crowding
During the late monsoon season, you can fully take advantage of better weather and low prices. Before the peak season (November to March), you can enjoy big promotions from hotels and airlines.
As the crowds of peak season aren't there yet, you can get into attractions without long lines, take photos without being crushed, and have the attractions more to yourself. See more details about planning your India trip easily>>> 
Recommended Itinerary
What to Pack
In most areas, light and breathable summer clothes are fine, like t-shirts, light trousers (even shorts where appropriate), and summer dresses.
But warmer clothes are necessary for the far north areas. It's a good idea to bring sweaters, a light jacket, a warm coat, and sunglasses.
You're still suggested to take your rain gear as there is still a good chance of rain in many areas.
Incredible India and Mysterious Nepal Combination
Monthly Weather and Travel Information for India
Learn about the weather in India for 12 months and find out the best places to visit each month. Or you can get a quick idea about the best and worse time to visit India.
Discover the Splendid Civilization of South Asia
Celebrate India with Asia Highlights
September is a great time to visit India for good weather and fewer crowds. Contact us to have an incredible journey through India without the hassle of researching and booking everything alone. We can customize your trip to India as per your interests and needs as well.
Some India tours are recommended below for inspiration. 
Why Travel with Asia Highlights During the Pandemic
Tailor-made experience: All of your ideas/needs will be carefully considered to create your ideal trip.
Worry-free planning: Your 1:1 travel consultant in Asia will take all the uncertainty out of your planning, helping you navigate any travel restrictions. 
No-risk booking: 100% refund policy! (up to 14 days before departure)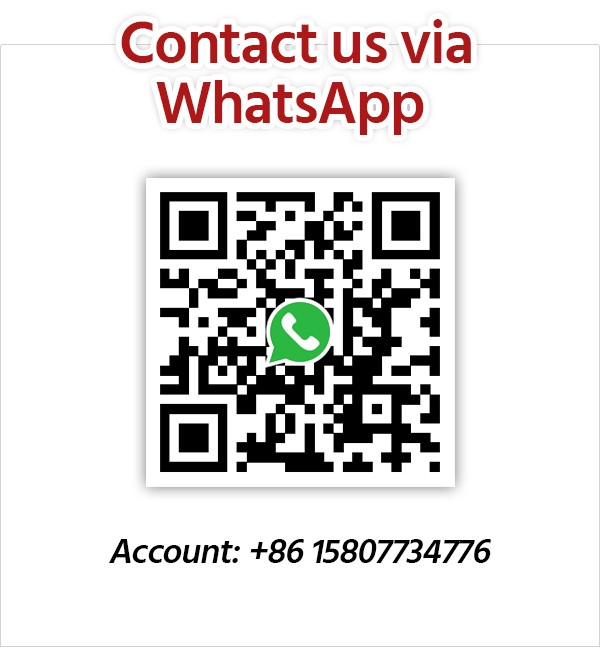 Get Inspired with Our Sample Itineraries
At Asia Highlights, we create your kind of journey — your dates, your destinations, at your pace. You can have any trip tailor made for your travel.
More Travel Ideas and Inspiration