May is India's hottest month, with average temperatures of 36°C (97°F) across most of India (except the far north). The heat will gradually decline at the end of May as the monsoon season rain arrives.
India's beach destinations and hill stations are great May places to go to escape from the extreme heat in India.
India Weather in May: Overview
Average temperature: 36°C (97°F)
Average rainfall: 91 mm (4 inches)
Average rainy days: 6
Average sunny days: 22  

India Weather in May
Read more below about average temperatures, rainfall, and tips on where to go and what to wear in May.
Average Temperatures and Rainfalls of India's Most Popular Areas in May
| India Area | Min. Temp. | Max. Temp. | Precipitation |
| --- | --- | --- | --- |
| Ladakh | 0 °C/32 °F | 16 °C/61 °F | 8 mm/ 0 in |
| Amritsar | 28 °C/82 °F | 42 °C/108 °F | 28 mm/ 1 in |
| Delhi | 32 °C/ 90 °F | 43 °C/109 °F | 17 mm/ 1 in |
| Agra | 33 °C/91 °F | 44 °C/111 °F | 12 mm/ 0 in |
| Jaipur | 30 °C/86 °F | 42 °C/108 °F | 9 mm/ 0 in |
| Jaisalmer | 27 °C/81 °F | 42 °C/108 °F | 7 mm/ 0 in |
| Udaipur | 29 °C/84 °F | 41 °C/106 °F | 11 mm/ 0 in |
| Varanasi | 32 °C/90 °F | 44 °C/111 °F | 13 mm/ 1 in |
| Kolkata | 28 °C/82 °F | 39 °C/102 °F | 117 mm/ 5 in |
| Mumbai | 28 °C/82 °F | 33 °C/91 °F | 102 mm/ 4 in |
| Kerala | 27 °C/81 °F | 31 °C/88 °F | 137 mm/ 5 in |
| Goa | 22 °C/72 °F | 34 °C/93 °F | 90 mm/ 4 in |
| Chennai | 30 °C/86 °F | 37 °C/99 °F | 60 mm/ 2 in |
Recommended Itinerary
Weather in Northern India: Delhi, Agra, Rajasthan...

Chandni Chowk in Delhi
In the golden triangle (Delhi, Agra, and Jaipur) and Rajasthan, temperatures go over 40°C (104°F) most days in May. Due to the sweltering hot weather, you'd better do your touring in the early morning or late afternoon.
Weather in Far North Mountain Areas: Leh, Shimla, Himalayan Foothills...

Road Trip to Ladakh
The Himalayan regions experience great weather in May. At this time, temperatures in the far north are around 18°C (64°F) during the day, allowing the snow to melt and travelers to see the blue-green melt waters in the valleys.
The dry and cool weather makes it a popular destination in the early summer (short spring). Breathtaking valleys, mysterious monasteries, and snow-capped peaks are on the bucket lists of most travelers.
Recommended Itinerary
Weather in Southern India: Mumbai, Kerala, Goa...
South India has comparatively cooler weather than north India, with an average temperature of 30°C (86°F).
From the end of May, the monsoon approaches, bringing some rain to South India. So, you can expect predominantly evening showers, which don't affect your day trips.
5 Best Places to Visit in India in May

5 Best Places to Visit in India in May
1. Varanasi: Buddha Jayanti Festival
If you're a Buddhist, you won't want to miss the Buddha Jayanti festival (Buddha Purnima, celebrating his enlightenment) in Sarnath, Varanasi. To celebrate the birthday of Siddhartha Gautama (the Buddha), there are several religious activities in May (May 26, 2023). Check more information about holidays in india in 2023>>> 
The relics of the Buddha will be on public display. Monks will proceed with prayers, sermons and recitation of Buddhist scriptures. Devotees will offer flowers, fruits, and candles to the statue of the Buddha.
In the evening, Sarnath will be fully decorated with earthen lamps. You can fully indulge yourself in this atmospheric cultural event.
Recommended Itinerary
2. Shimla: Hill Station, Colonial-Style Town, Toy Train...   
As one of the popular honeymoon destinations, Shimla is known as a hill station in India. When north India is experiencing extremely hot, you can enjoy the cool breezes and clear skies in Shimla, which only gets up to around 22°C (72°F).
You can have a leisurely walk in the picturesque valleys, wander around the colonial-style town, and order a cup of coffee at a charming cafe. The toy train is ideal to leisurely see the mountain scenery.
Or you can take on an adventurous trek to see the Buddhist monasteries, quaint villages, and high-altitude lakes.
Recommended Itinerary
3. Kerala: Houseboat, Tea Plantations, Hill Station
Located in southern India, Kerala is comfortable in May, with an average temperature of 29°C (84°F). Rainfall increases at the end of May, but you can still generally enjoy dry weather in the first half of May.
Contact us to book an overnight stay on a houseboat, enjoying the palm-fringed countryside scenery of the backwaters, or head to a tea plantation or the famous hill station, Munnar.
4. Ladakh: Mountain Scenery, Trekking Paradise

Kids at Ladakh
Ladakh's brief spring thirstily embraces the dry and cool weather of May. The highest temperatures reach just 16°C (61°F) on average in the daytime.
Ladakh has it all for escapist travelers. If you like roof-of-the-world culture and natural scenery, the lonely monasteries, towering mountains, and crystal-clear lakes won't disappoint you.
If you seek something adventurous, trek along the charming trails, bike among the mighty mountains, or even mountaineer on the majestic peaks.
Incredible India and Mysterious Nepal Combination
5. Mumbai: Bollywood, City Life
In May, Mumbai's temperature reaches its peak at 33°C (91°F) and bottoms out at 27°C (81°F). The total rainfall for May is 10 mm (0.39 inches).
As the financial capital of India, you can discover a vibrant city life and get a Slumdog Millionaire insight into India's vast wealth gap. With fewer crowds in May and just before the torrential monsoon hits, it's an ideal time to see Bollywood.
Recommended Itinerary
Costs and Crowding
Due to the summer heat, fewer travelers visit India in May. If you can bear the heat, you can fully enjoy the highlights and have better photo opportunities without fighting through large crowds.
You can expect the lowest airfares and room rates in May (30–50% off). Paying about USD 100, you could stay at a 5-star hotel in May instead of a 4-star hotel in the peak season (November to March).
Recommended Itinerary
What to Pack
Sun protection is a must in May, so don't forget to take sunglasses, sunscreen, and hats.
Summer clothing is best for most of India. You're suggested to take light and comfy shirts and trousers. For women, an ankle-length dress with shoulders covered is better for cultural correctness. Shorts and t-shirts are fine for beaches, resorts, etc.
If you visit the far north areas like Ladakh, outdoor-activity layers and light trekking jackets are more suitable.
Experience Graceful India and Lovely Sri Lanka
Monthly Weather and Travel Information for India
Learn about the weather in India for 12 months and find out the best places to visit each month. Or you can get a quick idea about the best and worse time to visit India.
What Our Customers Said
2023 Chiang Mai CAD Yipeng Festival

We got early bird ticket and Bella was assisting us through whatsapp. Easy, competitive price, front row tickets. Thanks Bella, for being patient explaining everything to me. Highly recommended.

More

lily hartati, Dec 2022

Bella has been an outstanding customer service rep

Bella has been an outstanding customer service rep. She was responsive and knowledgeable. Buying tickets from their website was super easy and the whole process was straightforward. Highly recommended.

More

Khai, Nov 2022

Memorable Experience!!!

I booked tickets to the Chiang Mai Yi Peng Lantern Festival in Nov 2022. Bella was extremely responsive and helpful!!

More

Bowen, Nov 2022

We had an amazing trip to Thailand

We had an amazing trip to Thailand with Asiahighlights. Every detail was perfectly organised and we always had an instant customer support service in case of any issues.

More

bugra t, Nov 2022

Great experience!

Bella was very helpful and responsive to all our questions. They handled all the arrangements very professionally and we had a wonderful time! We would definitely recommend and use them again!

More

Christie, Nov 2022

I contacted to Bella from Asia Highlights

I contacted to Bella from Asia Highlights that to buy tickets to Yi Peng Festival in Chiang Mai when i was in my country.She helped me very much.You can trust this agency, and i advice Bella as the best!!

More

Elena, Nov 2022

I had booked Chiang Mai Yi Peng Sky Lantern Festival

I had booked Chiang Mai Yi Peng Sky Lantern Festival with Asia Highlight Travel, my travel advisor was Bella Kiu, the experience was great, got my tickets , communication was seamless.

More

Siskazi Lindeni, Nov 2022

Thank you Iris Wang & Bella Liu

I thought "no hope" in getting the tickets to Yee Peng Festival organize by CAD. Fortunately, together with Bella Liu, I managed to secure all our tickets. No one left behind. This trip to Chiang Mai will be a memorable one.

More

Little Puppy, Nov 2022
Visit India with Asia Highlights
May is a great time to visit India. Let us help you craft a trip around India that is custom-made to your interests! Contact one of our travel advisors today to see if together we can take a vacation idea and turn it into an authentic journey across India.
Some India tours are recommended below for inspiration. 
Why Travel with Asia Highlights During the Pandemic
Tailor-made experience: All of your ideas/needs will be carefully considered to create your ideal trip.
Worry-free planning: Your 1:1 travel consultant in Asia will take all the uncertainty out of your planning, helping you navigate any travel restrictions. 
No-risk booking: 100% refund policy! (up to 14 days before departure)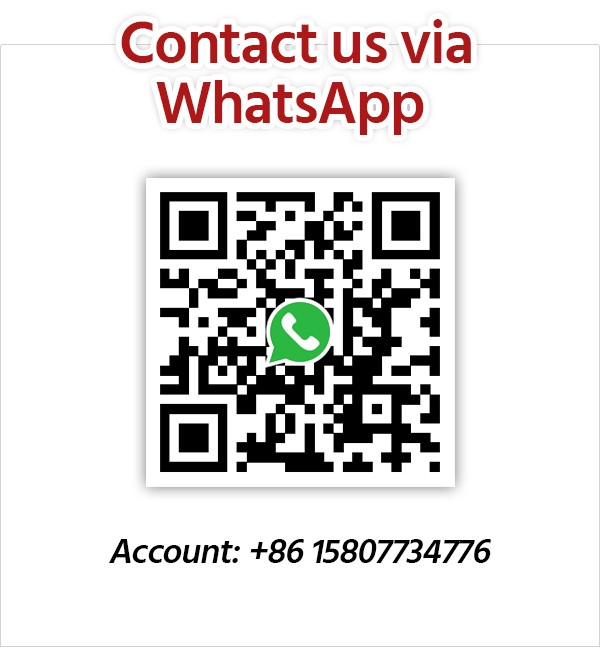 Get Inspired with Our Sample Itineraries
At Asia Highlights, we create your kind of journey — your dates, your destinations, at your pace. You can have any trip tailor made for your travel.
More Travel Ideas and Inspiration