India is a culturally diverse country, and festivals and holidays are an integral part of the Indian culture. These holidays range from religious festivals to birthdays of individuals with historical significance and the foundation days of India or different states.
Participating in its festivals and holidays is a great way to learn more about the culture of a country you are visiting. If you are planning a vacation to India and want your trip to coincide with a popular local holiday and festival, here is the guide to the popular India public holidays by month in 2021, 2022, and 2023 for your reference.

family celebration on Diwali holiday
List of India's Public Holidays (Bank Holiday) in 2021
Individual states have their own holiday list based on local fairs and festivals. Three national days (in bold below) are celebrated throughout India. Holidays for the state of Maharashtra, whose capital is Mumbai, are given as an example.
In 2021, there were a total of 18 public holidays declared by the government of Maharashtra, which may be subject to change according to the state government's decisions. These holidays are also called bank holidays, when there is a day off for non-essential/routine government institutions and businesses.
*Two of the festivals below change date each year according to the Muslim lunar calendar.
Public Holidays in 2021 in Maharashtra
| No. | Holiday | 2021 Date | 2021 Day |
| --- | --- | --- | --- |
| 1 | Republic Day | January 26 | Tuesday |
| 2 | Holi / Dhulivandan | March 29 | Monday |
| 3 | Good Friday | April 2 | Friday |
| 4 | Gudi Padwa / Chaitra Sukladi / Ugadi | April 13 | Tuesday |
| 5 | Ambedkar Jayanti | April 14 | Wednesday |
| 6 | Mahavir Jayanti | April 25 | Sunday |
| 7 | Eid al-Fitr | May 14* | Friday |
| 8 | Buddha Purnima | May 26 | Wednesday |
| 9 | Eid al-Adha (Bakrid) | July 21* | Wednesday |
| 10 | Independence Day | August 15 | Sunday |
| 11 | Muharram | August 19* | Thursday |
| 12> | Ganesh Chathurthi | September 10 | Friday |
| 13 | Mahatma Gandhi's Birthday | October 2 | Saturday |
| 14 | Dussehra (Vijayadashami) | October 15 | Friday |
| 15 | Prophet Mohammad's Birthday (Eid Milad un-Nabi) | October 19* | Tuesday |
| 16 | Diwali (Deepavali) | November 4 | Thursday |
| 17 | Guru Nanak's Birthday | November 19 | Friday |
| 18 | Christmas | December 25 | Saturday |
Recommended Itinerary
India Holidays by Month
To make it easier to find which holidays will happen when you are visiting India, we have organized them by the month in which they occur as below.
India Holidays in January 2021/2022/2023 
Republic Day is a national public holiday in India. The main Republic Day celebration — ceremonious parades — are held in the national capital, New Delhi on January 26 each year.
Lohri is an official holiday in Punjab, the Jammu region of Jammu and Kashmir, and Himachal Pradesh on January 13 usually, but sometimes January 14. It is the first harvest festival of the year, celebrated to memorialize the passing of the winter solstice and welcome the new financial year of farmers. It is celebrated by Hindus, Sikhs, and Muslims and bonfires, songs, and dances are the most important observances.
Lohri dates:
2021: January 13
2022: January 13
2023: January 13

Flying a kite on Sankranti
Sankranti, also known as Pongal in South India states like Tamil Nadu and Kerala, and similar to Lohri, is a Hindu festival dedicated to the Sun God Surya. Flying a kite is a Sankranti tradition in many parts of India, especially the south.
The holiday lasts for 4 days, January 13–16 usually, called Bhogi Festival, Thai Pongal, Mattu Pongal, and Kaanum Pongal.
Sankranti/Pongal dates:
2021: January 13–16
2022: January 13–16
2023: January 13–16
Recommended Itinerary
India Holidays in February 2021/2022/2023
Vasant Panchami is a Hindu holiday honor of the goddess Saraswati to welcome the arrival of spring. People in India dress in yellow and offer yellow flowers to others and to the gods and goddesses on this day. 
Vasant Panchami dates:
2021: February 16
2022: February 5    
2023: January 25

Yellow flowers on Vasant Panchami
Hazrat Ali Jayanti is a regional public holiday in the state of Uttar Pradesh for Muslims. It celebrates the birthday of Hazrat Ali, the cousin and son-in-law of Muhammad.
Hazrat Ali Jayanti dates:
2021: February 26
2022: February 5
2023: February 4
Recommended India Tours:
India Holidays in March 2021/2022/2023

throw colored dye on each other on holi
Holi is the most important public holiday in March in India. Holi is a happy festival for Hindus in almost every part of the country. During the Holi Festival, people dance through the streets and throw colored dye on each other, but the customs and celebrations vary between regions of India. Holi is celebrated for almost a week in Mathura (a city between Delhi and Agra).
Contact us for a customized Holi tour.
Holi dates:
2021: March 29
2022: March 18
2023: March 7
More on Holi: 

Lord Shiva
Another important holiday in March is Maha Shivaratri, which celebrates Lord Shiva on the 13th or 14th day of the 12th Hindu month (usually in March). The celebrations include prayers, going to a temple, folk dances, music, and drinking thandai. You can experience the popular holiday best in tourism hotspots like in Rajasthan, Uttar Pradesh, Tamil Nadu, and West Bengal.
Maha Shivaratri dates:
2021: March 11
2022: March 1
2023: February 18
India Holidays in April 2021/2022/2023
Rama Navami is one of the biggest Hindu festivals. It celebrates the birthday of Rama, 7th avatar of the god Vishnu.
Celebrations like puja (offerings), vrata (fasting), Ramayana (Story of Rama) recitations, havan (fire offerings), dāna (giving of alms/charity), and music festivals can be seen during the holiday in Delhi and many other popular places like Punjab, Rajasthan, and West Bengal.
Rama Navami dates:
2021: 21th April
2022: 10th April
2023: 30th March

Indian deities Rama and Sita
Ugadi / Chaitra Sukladi / Gudhi Padwa marks the Hindu calendar New Year, which usually falls in April, but sometimes March, according to the first new moon after the spring equinox. Ugadi is New Year's Day for the states of Andhra Pradesh, Telangana, and Karnataka in India.
Gudhi Padwa is the Marathi New Year for Maharashtra and Goa. During the Hindu New Year, colorful decorations, processions, dancing, and festive foods can be readily found.
Ugadi / Chaitra Sukladi / Gudhi Padwa date:
2021: April 13
2022: April 2
2023: March 22
India Holidays in May 2021/2022/2023
Eid al-Fitr is the most important holiday in May across India. Translated as 'Festival of Breaking the Fast' and known as Lesser Eid, or simply Eid, Eid al-Fitr is a religious holiday celebrated by Muslims after the fasting month of Ramadan. Celebrations for Eid al-Fitr include Eid prayers, charity, social gatherings, festive meals, and gift-giving.
Eid al-Fitr dates:
2021: May 14
2022: May 3
2023: 22th May

Foods on Eid al-Fitr
Buddha Purnima / Vesak is to celebrate the Gautama Buddha's birth. Activities include meditation, observing the eight precepts, and bathing the Buddha. The holiday is celebrated by Hindus and Buddhists and can be observed in many places including Andaman and Nicobar, Arunachal Pradesh, Tripura, Assam, Bihar, Chhattisgarh, Delhi, Himachal Pradesh, Jammu and Kashmir, Madhya Pradesh, Maharashtra, Mizoram, Uttarakhand, and Uttar Pradesh.
Buddha Purnima dates:
2021: May 26
2022: May 16
2023: May 5
Recommended Itinerary
India Holidays in June 2021/2022/2023
There is no widely celebrated public holiday in India in June.
However, if you are traveling in June, you can experience some local state-level festivals and events such as Maharana Pratap Jayanti. It is celebration of the birthday of the 13th king of Mewar, Maharana Pratap. Rajasthan and Himachal Pradesh, celebrate this holiday in full swing.
Maharana Pratap Jayanti dates:
2021: June 13
2022: June 2
2023: May 22
Recommended India Tours:
India Holidays in July 2021/2022/2023

Muslims pilgrimage
Bakrid / Eid al-Adha is the most popular Muslim holiday in India in July in all its states and territories. It celebrates the willingness of Ibrahim to sacrifice his son Ismail as an act of obedience to God's command according to the Quran. During this festival, many animals like sheep, cows, goats, buffalo, or camels are sacrificed to Allah.
Eid al-Adha date:
2021: July 21
2022: July 10
2023: June 28
Recommended Itinerary
India Holidays in August 2021/2022/2023
Janmashtami is one of India's most important Hindu festivals in August, which celebrates the birth of Krishna. During the festival, Hindus celebrate by fasting, singing, praying together, preparing and sharing special food, night vigils, and visiting Krishna or Vishnu temples. Mathura and Vrindavan are the best places to experience this holiday.
Janmashtami dates:
2021: August 30
2022: August 19
2023: September 7

Traditional Kerala Onam Sadya served
Onam Festival is another important festival in August, especially in Kerala. It is a harvest festival that lasts for over 10 days in the southern Indian state of Kerala. During the festivals, boat races, and kaikottikali dances can be seen.
Onam Festival dates:
2021: August 12–23
2022: August 29 – September 10
2023: August 20–31

sisters apply tilak ('a mark') to their brother's forehead on Raksha Bandham
Raksha Bandham, also known as Brother and Sister Day for most cities in India, is a Hindu festival that celebrates the relationship between brothers and sisters. On Raksha Bandhan, sisters apply tilak ('a mark') to their brother's forehead and tie a sacred thread (rakhi) on their wrist as a mark of affection and a prayer for his long life. Brothers offer gifts and promise to protect their sisters for all their lives in return.
Raksha Bandhan dates:
2021: August 22
2022: August 11
2023: August 30
Recommended India Tours:
India Holidays in September 2021/2022/2023

Ganesh Chaturthi in Mumbai
Ganesh Chaturthi is the most important festival in September that celebrates the birthday of Lord Ganesha. It is the Major Festival of Mumbai. It usually lasts up to 10 days with activities like Chanting of Vedic hymns and Hindu texts, processions and idol immersion. Now the festival is particularly popular in Maharashtra and parts of western India.
Ganesh Chaturthi dates:
2021: September 10
2022: August 31
2023: September 19
India Holidays in October 2021/2022/2023
The grandest holiday in October is Dussehra (Navratri or Durga Puja), which can last for up to 10 days. It is a Hindu festival that celebrates the victory of good over evil all over the country. There are many local celebrations in India like Ramlila (Story of Rama plays), large festivals, and processions.
Dussehra dates:
2021: October 15
2022: October 5
2023: October 24

Durga Puja on Dussehra
Gandhi Jayanti is one of the three national holidays of the country, commemorating the birthday of Mahatma Gandhi. The day is marked by tributes, prayers, and commemorative ceremonies. Statues of Mahatma Gandhi are decorated with garlands on the day.
Gandhi Jayanti dates:
2021: October 2
2022: October 2
2023: October 2
Recommended India Tours:
India Holidays in November 2021/2022/2023

Illuminated with diyas on Diwali
Diwali celebrations usually last for up to five days. During the festival, temples and houses are illuminated with diyas (oil lamps) and lights around India. People clean their homes, wear new clothes, distribute gifts and sweets to friends and family, and let off fire crackers. The most popular places to visit during Diwali include Varanasi, Jaipur, and Delhi.
Diwali dates:
2021: November 4
2022: October 24
2023: November 12
More on Diwali:
Recommended Itinerary
India Holidays in December 2021/2022/2023
In December, India's main holiday focus is the Christian holiday of Christmas Day (December 25), which is celebrated by its Christian minority (2.3%), some expats, and some citizens with Western/international ties. Boxing Day is also observed in Telangana.
Goa is the best city in India to experience the Christian holidays with its stunning beaches and churches. Other popular destinations to visit during December Holidays include metropolitan cities like Delhi, Mumbai, Bangalore, and Chennai. Many people like celebrating Christmas Day and New Year's Day there.
Recommended India Tours:
Travel Tips for the India Holidays

fireworks in Delhi during the India Holidays
Indian festivals and holidays are always loud, intense, colorful, chaotic, and exciting. During India's public holidays, tourist attractions, hotels, and transportation are at their most crowded. Government offices, banks, and most businesses are closed.
Plan and book your trip at least 2 months in advance to avoid hotels, flights, and tourist attractions being fully booked. You can contact our travel advisors for assistance with your planning.
Prepare yourself for massive crowds. Popular attractions are much busier than usual during the public holidays.
Cover yourself and dress appropriately to show respect, as most holidays in India have historical or religious significance.
Use a professional travel agency and travel advisors to help you plan an India trip during India public holidays to avoid any potential set backs.
See more on How to Plan an India Trip.
Celebrate in India with Asia Highlights
Want to experience some of India's best holidays and festivals?
Experienced guides and flexible arrangements to suit you provided by Asia Highlights will give you with the best opportunity for an India holiday immersion. To get started, send us a message here for a unique tailored itinerary.
Related readings
Why Travel with Asia Highlights During the Pandemic
Tailor-made experience: All of your ideas/needs will be carefully considered to create your ideal trip.
Worry-free planning: Your 1:1 travel consultant in Asia will take all the uncertainty out of your planning, helping you navigate any travel restrictions. 
No-risk booking: 100% refund policy! (up to 14 days before departure)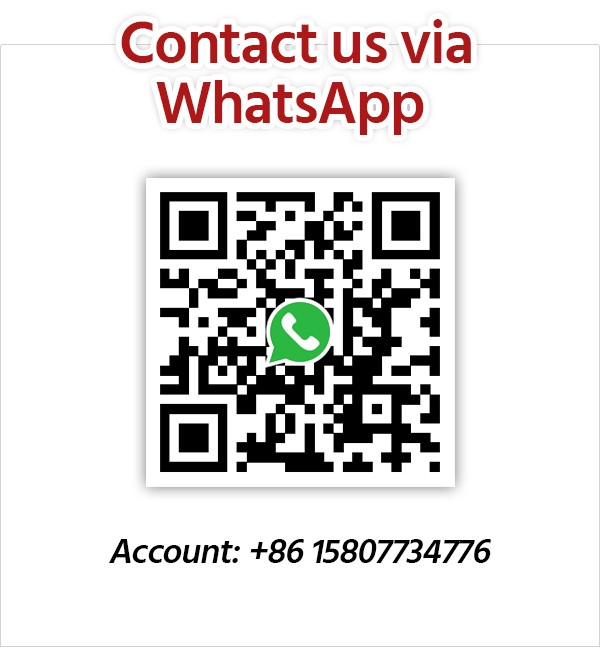 Get Inspired with Our Sample Itineraries
At Asia Highlights, we create your kind of journey — your dates, your destinations, at your pace. You can have any trip tailor made for your travel.
More Travel Ideas and Inspiration