India is country with many holidays and festivals. India's holidays have two main types: gazetted holidays (mandatory holidays) and restricted holidays (up to the employee to decide whether or not to take leave).
The most important public holiday in India is Diwali (November 12, 2023), which is as important as Christmas is for Westerners.
2023 India Public Holidays Calendar
Here are all of the 17 gazetted holidays (mandatory public holidays) in India in 2023.
| 2023 Date | Holiday Name | Holidays | Remarks |
| --- | --- | --- | --- |
| Jan 26 | Republic Day | Jan 26 | To commemorate the birth of the Indian Constitution |
| Feb 18 | Maha Shivaratri | Feb 18 | a Hindu festival; in honor of the god Shiva |
| Mar 8 | Holi | Mar 8 | A Hindu festival; to celebrate the victory of good over evil |
| Apr 4 | Mahavir Jayanti | Apr 4 | A Jainist festival; to celebrate the birth of Mahavira (the founder of Jainism) |
| Apr 7 | Good Friday | Apr 7 | A Christian holiday; to commemorate the crucifixion of Jesus and his death at Calvary |
| Apr 22 | Eid ul-Fitr | Apr 22 | An Islamic holiday; marks the end of Ramadan |
| May 5 | Buddha Jayanti | May 5 | A Buddhist holiday; Buddha's birthday |
| Jun 29 | Eid ul-Adha | Jun 29 | An Islamic holiday |
| Jul 29 | Muharram | Jul 29 | Islamic New Year |
| Aug 15 | Independence Day | Aug 15 | To celebrate India's national independence in 1947  |
| Sep 7 | Krishna Janmashtami | Sep 7 | A Hindu festival; to celebrate the birth of Krishna |
| Sep 27 | Milad un-Nabi | Sep 27 | An Islamic holiday; Muhammad's birthday |
| Oct 2 | Mahatma Gandhi Jayanti | Oct 2 | Mahatma Gandhi's birthday |
| Oct 24 | Dussehra | Oct 24 | A Hindu festival; to celebrates the victory of good over evil |
| Nov 12 | Diwali | Nov 10-14 | To celebrate the victory of light over darkness |
| Nov 27 | Guru Nanak Jayanti | Nov 27 | To commemorate Guru Nanak, the founder of Sikhism |
| Dec 25 | Christmas | Dec 25 |   |
What Our Customers Said
2023 Chiang Mai CAD Yipeng Festival

We got early bird ticket and Bella was assisting us through whatsapp. Easy, competitive price, front row tickets. Thanks Bella, for being patient explaining everything to me. Highly recommended.

More

lily hartati, Dec 2022

Bella has been an outstanding customer service rep

Bella has been an outstanding customer service rep. She was responsive and knowledgeable. Buying tickets from their website was super easy and the whole process was straightforward. Highly recommended.

More

Khai, Nov 2022

Memorable Experience!!!

I booked tickets to the Chiang Mai Yi Peng Lantern Festival in Nov 2022. Bella was extremely responsive and helpful!!

More

Bowen, Nov 2022

We had an amazing trip to Thailand

We had an amazing trip to Thailand with Asiahighlights. Every detail was perfectly organised and we always had an instant customer support service in case of any issues.

More

bugra t, Nov 2022

Great experience!

Bella was very helpful and responsive to all our questions. They handled all the arrangements very professionally and we had a wonderful time! We would definitely recommend and use them again!

More

Christie, Nov 2022

I contacted to Bella from Asia Highlights

I contacted to Bella from Asia Highlights that to buy tickets to Yi Peng Festival in Chiang Mai when i was in my country.She helped me very much.You can trust this agency, and i advice Bella as the best!!

More

Elena, Nov 2022

I had booked Chiang Mai Yi Peng Sky Lantern Festival

I had booked Chiang Mai Yi Peng Sky Lantern Festival with Asia Highlight Travel, my travel advisor was Bella Kiu, the experience was great, got my tickets , communication was seamless.

More

Siskazi Lindeni, Nov 2022

Thank you Iris Wang & Bella Liu

I thought "no hope" in getting the tickets to Yee Peng Festival organize by CAD. Fortunately, together with Bella Liu, I managed to secure all our tickets. No one left behind. This trip to Chiang Mai will be a memorable one.

More

Little Puppy, Nov 2022
7 Major Indian Public Holidays
Most Indian public holidays are religious holidays. Here are introductions to India's seven major holidays.
1. Republic Day
Indian people will have a day off for Republic Day to celebrate the establishment of the Republic of India. They hold a military parade on New Delhi's Rajpath on January 26 each year.
2. Maha Shivaratri

Lord Shiva
This Hindu festival honors the god Shiva, one of the principal deities of Hinduism.
Its dates vary from year to year. It falls on the Hindu calendar's twelfth month, corresponding to February or March.
It is celebrated by Shiva followers all over the country, with the most spectacular celebrations in Varanasi.
People celebrate by fasting, keeping vigil, and doing pujas (Hindu rituals) at homes and temples.
3. Holi
Holi is one of the most famous traditional holidays in India. Holi's date usually falls in March (Mar 8, 2023). People have one mandatory day off for Holi, but in some areas the celebration lasts several days. Uttar Pradesh has a 9-day celebration.
Holi symbolizes the end of winter, the arrival of spring, and the triumph of good over evil. People chase and fight and splash each other with colorful powders to express good wishes.
You will feel the whole country being filled with great enthusiasm if you visit during Holi. It could be an unforgettable chance for you to play and laugh with local people.
If you are planning a trip to India and want to experience the Holi, just contact us. We will arrange some of the best activities for you to experience. 
Recommended Itinerary
4. Eid ul-Fitr
Eid ul-Fitr, holiday of breaking the fast, is one of the biggest Islamic holidays. Eid al-Fitr (Apr 22, 2023) is the time of the first sighting of the new moon after Ramadan.
Muslims clean their houses, bathe, change into new clothes, go to mosques to pray, and have family celebrations including giving gifts and visiting the graves of ancestors.
5. Eid ul-Adha

Muslims pilgrimage
Eid ul-Adha is another of the most important festivals for Muslim. The main tradition of Eid ul-Adha is slaughtering an animal and sharing the meat with the family, relatives and friends, and also poor people. Thus, it is called 'Feast of the Sacrifice'.
6. Dussehra

Durga Puja on Dussehra
Every September or October, there will be ten nights in a row filled with the sound of dancing and drumming. It is the celebration of the Hindu festival, Dussehra.
Dussehra originated form the Indian epic Ramayana. The festival celebrates the victory of the Hindu hero Rama in a 10-day battle over the demon Ravana.
Thousands of shows and plays of Rama's story are performed at outdoor fairs during the festival.
7. Diwali

Family celebration on Diwali holiday
Diwali is the most important and grandest holiday in India. It usually falls in late October or early November. It celebrates light driving out darkness and good conquering evil.
The celebration lasts for 5 days. People light candles, set off fireworks, and have family gatherings.
Recommended Itinerary
Other Major Indian Observances and Holidays
Here is a list of major restricted holidays and observances in India. Many holidays are to commemorate leaders (Gurus) or deities and some are for the celebration of harvests. The most common way to celebrate is to pray in temples.
>>>See more on Top 37 Festivals of India in 2023
| 2023 Date | Festival Name | Remarks |
| --- | --- | --- |
| Jan 1 | New Year's Day |   |
| Jan 14 | Lohri | A winter harvest festival, celebrated primarily in northern India |
| Jan 14 | Pongal | A popular harvest festival in South India |
| Jan 14 | Makar Sankranti | A Hindu harvest festival; flying kites is one of the celebrations |
| Jan 20 | Guru Gobind Singh Jayanti | A Sikh festival, birthday of the tenth Guru |
| Jan 22 | Lunar New Year | Celebrated by Chinese in India |
| Jan 26 | Vasant Panchami | A Hindu festival marking the preparation of the coming of spring |
| Feb 5 | Hazarat Ali's Birthday | An Islamic holiday |
| Feb 15 | Maharishi Dayanand Saraswati Jayanti | Commemoration of the founder of the Vedic dharma reform movement |
| Feb 16 | Guru Ravidas Jayanti | In honor of the guru whose efforts aided in eradicating the caste system |
| Feb 19 | Shivaji Jayanti | Birthday of the great Maratha king, Shivaji |
| Mar 7 | Holika Dahan | The night before Holi |
| Mar 7 | Dolyatra | A festival of colors, like Holi, celebrated in West Bengal |
| Mar 22 | Ugadi | Hindu New Year |
| Mar 22 | Gudi Padwa | Traditional new year for Marathi and Konkani Hindus |
| Mar 30 | Rama Navami | A Hindu festival that celebrates the birthday of Rama, a Hindu god |
| Apr 6 | Maundy Thursday | Commemorates the Last Supper |
| Apr 9 | Easter Day | Commemorating the resurrection of Jesus Christ |
| Apr 14 | Vaisakhi |  A harvest festival in the Punjab region of northern India |
| Apr 14 | Ambedkar Jayanti | To commemorate Ambedkar, 'father' of the Constitution of India |
| Apr 15 | Mesadi | A festival for the harvest season |
| Apr 21 | Jamat Ul-Vida | The last Friday of the month of Ramadan |
| Jun 20 | Rath Yatra | A Hindu festival; the festival of chariots |
| Jul 3 | Guru Purnima | A festival where many Hindus and Buddhists pay respect to their Guru or spiritual guide |
| Jul 30 | Friendship Day | Celebrating friendship |
| Aug 20 | Onam | Biggest festival in Kerala; a harvest festival commemorating mythical King Mahabali |
| Aug 30 | Raksha Bandhan | To celebrate the love between brothers and sisters |
| Aug 16 | Parsi New Year | Zoroastrian New Year |
| Sep 19 | Ganesh Chaturthi | Celebrating the birth of the elephant-headed deity Ganesha |
| Oct 15 – 24 | Sharad Navratri | Honoring the Hindu mother goddess, Durga |
| Oct 31 | Halloween |   |
| Nov 1 | Karaka Chaturthi | Celebrated by married Hindu women to pray for the well-being and longevity of their husbands |
| Nov 14 | Govardhan Puja | Expressing appreciation and respect towards Mother Nature |
| Nov 14 | Bhai Duj | Brothers give gifts to their sisters; similar to Raksha Bandhan |
| Nov 19 | Chhat Puja | For showing gratitude and thankfulness for the bounties of life on earth |
| Nov 24 | Guru Tegh Bahadur's Martyrdom Day | A Sikh festival |
| Dec 31 | New Year's Eve |   |
Recommended Itinerary
Travel Tips for the India Holidays

fireworks in Delhi during the India Holidays
Indian festivals and holidays are always loud, intense, colorful, chaotic, and exciting. During India's public holidays, tourist attractions, hotels, and transportation are at their most crowded. 
Plan and book your trip at least 2 months in advance to avoid hotels, flights, and tourist attractions being fully booked. You can contact our travel advisors for assistance with your planning.
Prepare yourself for massive crowds. Popular attractions are much busier than usual during the public holidays.
Cover yourself and dress appropriately to show respect, as most holidays in India have historical or religious significance.
Use a professional travel agency and travel advisors to help you plan an India trip during India public holidays to avoid any potential set backs.
See more on How to Plan an India Trip 2023/2024.
FAQs about Indian Holidays
1. Do businesses keep running during Indian public holidays?
During the gazetted holidays, government offices, schools, and banks are shut. On restricted holidays, government offices and most businesses remain open.
Tourist attractions, markets, restaurants, and hotels open as usual.
2. What are the best holidays for experiencing the culture of India?

Throw colored dye on each other on holi
Diwali in Jaipur, Holi, Onam in Kerala, and Ganesh Chaturthi in Mumbai are the four most wonderful traditional Indian festivals for you to feel an Indian holiday vibe. They have grand celebrations with fun and lively atmospheres.
3. What's the most important holiday in India?

Illuminated with diyas on Diwali
Diwali is the most important and biggest holiday in India. In 2023, it falls on November 12 and lasts for five days.
The best way to experience Diwali is to celebrate it with a local family in their home. Join in with the festivities, such as dancing and burning sparklers.
If you are interested in it, check out more on our 8-Day Diwali Festival in India Golden Triangle Tour.
Touring India with Us
We can help, whether you would like to visit India to experience traditional Indian festivals or you would prefer to avoid the holiday crowds.
All our tours can be customized. We can create a trip for your vacation according to your group size, time, budget, interests, and other requirements. 
Why Travel with Asia Highlights During the Pandemic
Tailor-made experience: All of your ideas/needs will be carefully considered to create your ideal trip.
Worry-free planning: Your 1:1 travel consultant in Asia will take all the uncertainty out of your planning, helping you navigate any travel restrictions. 
No-risk booking: 100% refund policy! (up to 14 days before departure)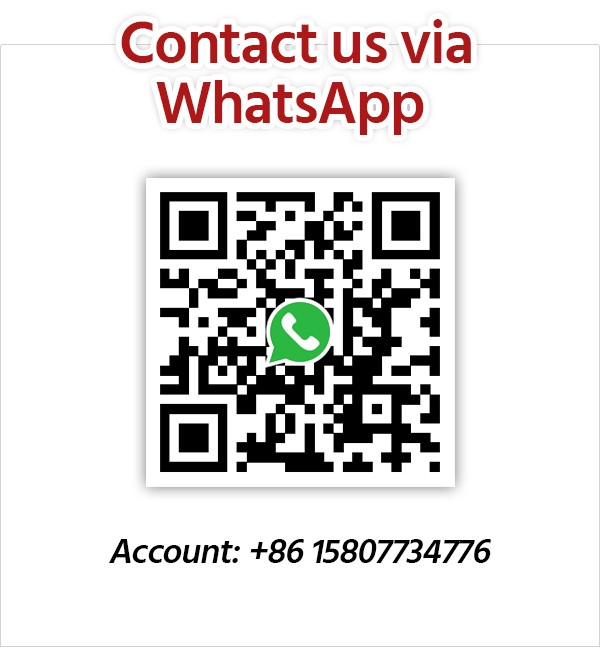 Get Inspired with Our Sample Itineraries
At Asia Highlights, we create your kind of journey — your dates, your destinations, at your pace. You can have any trip tailor made for your travel.
More Travel Ideas and Inspiration