Holi is the second most famous and widely celebrated festival in India. The traditions and celebrations are largely inspired by the stories behind it.
The most popular traditions and celebrations of Holi are the Holika Dahan bonfires on March 7th, 2023 (representing the victory of good over evil) and the color fights on March 8th, 2023 (representing happiness and love), which come from the stories of  "Holika and Prahlad" and "Radha and Krishna" respectively.
During the day of Holi, young children are allowed go at it with colorful powder attacks and playful pranks with no-limits set on their fun because of our No. 3 story "Chasing away the Ogress Dhundhi".
There is a romantic element provided by ''The Kamadeva Story " or " Shiva and Sati", and also another ogress story —"Krishna and Pootana"— representing the end of winter and the victory of good over evil, once again.

Legends of Holi
What Our Customers Said
We had an amazing trip to Thailand

We had an amazing trip to Thailand with Asiahighlights. Every detail was perfectly organised and we always had an instant customer support service in case of any issues.

More

bugra t, Nov 2022

Great experience!

Bella was very helpful and responsive to all our questions. They handled all the arrangements very professionally and we had a wonderful time! We would definitely recommend and use them again!

More

Christie, Nov 2022

I contacted to Bella from Asia Highlights

I contacted to Bella from Asia Highlights that to buy tickets to Yi Peng Festival in Chiang Mai when i was in my country.She helped me very much.You can trust this agency, and i advice Bella as the best!!

More

Elena, Nov 2022

I had booked Chiang Mai Yi Peng Sky Lantern Festival

I had booked Chiang Mai Yi Peng Sky Lantern Festival with Asia Highlight Travel, my travel advisor was Bella Kiu, the experience was great, got my tickets , communication was seamless.

More

Siskazi Lindeni, Nov 2022

Thank you Iris Wang & Bella Liu

I thought "no hope" in getting the tickets to Yee Peng Festival organize by CAD. Fortunately, together with Bella Liu, I managed to secure all our tickets. No one left behind. This trip to Chiang Mai will be a memorable one.

More

Little Puppy, Nov 2022

Very accommodating and helpful

Bella was super helpful in getting my ticket to the Yi Peng festival exchanged and was very accommodating. Quick and easy transaction and received ticket within 24 hours. Good communication throughout the process.

More

Helen Powell, Nov 2022

Very accommodating and helpful

Asia Highlights as a whole is also very informative and contains helpful advice that has helped me plan my travels in Thailand.

More

Helen Powell, Nov 2022

You are in safe hands

Albee was an absolute pleasure to work with. She responded to my suggestions readily to find suitable alternatives for my 2 week trip to Thailand with my wife. She answered all my questions promptly and thoroughly.

More

RJ, Oct 2022
1. The Story of Holika and Prahlad — the Holika Dahan Legend
The legend of Prahlad and the Demoness Holika (who is the namesake of the festival, Holi being derived from the name Holika) is one of the most important and well-known Indian legends.
Legend says that through penance the demon king Hiranyakashipu was granted five magical powers of protection, which he believed would combine to make him immortal. Holding firm in this belief, he forced his subjects to worship him as a god. However, his son Prahlad refused to do so and instead stayed true to his adoration of the genuine god Vishnu. Acting out of spite, Hiranyakashipu attempted many times to kill his son but was always bested by Vishnu. 
During one of these such attempts, Hiranyakashipu conspired with his demoness sister Holika and developed a plan to kill Prahlad. Holika had a special cloak that protected her from fire, and she planned to bring Prahlad into the fire with her, then remove the cloak and expose Prahlad to the flames. However, her plan failed and the cloak flew from Holika to Prahlad, thus protecting the righteous son and leaving the evil Holika to burn in the flames.
Vishnu would ultimately come to slay Hiranyakashipu by circumventing his five magical powers of protection. He took the form of a half lion half man, which by passed Hiranyakashipu's protection against animals and men. He arrived at dusk, which was neither night nor day, brought him to the doorstep, which was neither inside or outside, and placed him on his lap, which was neither land, water, nor air. He then killed the demon king with his claws, which were not technically weapons.
Therefore, people have set the day before the Holi Festival, occurring on the last full moon day before the spring equinox, which is in the month of Phalguna (12th month of the Indian calendar, the Pisces month, or Feb. 19 – Mar. 20) as the day for Holika's burning to ashes, marking the victory of good over evil.

Holika's burning to ashes on Holika Dahan
On the morning of Holi, people collect the remaining ashes. These ashes are considered sacred and are smeared on the limbs of the body as an act of purification.
2. The Story of Krishna and Radha — the  Color Fights Legend
The morning of Holi is when the color fight begins, and for the explanation behind this, we have to take a look at the legendary story of the divine love between Krishna and Radha.
Krishna is the god of compassion and love in Hindu mythology. As a child, a demon attempted to kill Krishna by poisoning his milk. However, rather than killing young Krishna, the milk had the unintended effect of turning his skin to a characteristic dark shade of blue.
Young Krishna was self-conscious of his dark blue complexion, and also deeply in love with the fair-skinned Goddess Radha. In despair, he sought advice from his mother Yashoda, who suggested to Krishna that he simply color the skin of Radha whatever hue he pleased. Krishna took this advice at face value and, in professing his love for Radha, playfully painted her skin to be like his own. Finally, Radha fell in love with Krishna because of his personal charm.
To commemorate the love story of Krishna and Radha, people throw colored powders over each other every spring, imitating Krishna's painting of Radha's skin in color. This has become the outstanding tradition of the Holi festival.
Since the love story between Krishna and Radha took place in Vrindavan (present-day Mathura, Uttar Pradesh), it is celebrated with particular enthusiasm and fun there.

People enjoy the color fight on Holi day
3. Chasing away the Ogress Dhundhi — a Story Loved by Children
Another legend of Holi that is especially loved by children is the story of the Ogress Dhundi. 
During the reign of Prithu, Dhundi was nearly invincible, except for her vulnerability to the wildness and mischief of young boys. The King of Raghu was particularly distressed by this ogress. A priest recommended that, to defeat the ogress, at the start of the spring season, all the boys should be sent out to collect fire materials and build a fire. Then, the boys should circle the fire, laughing, beating drums, clapping, shouting obscenities, and hurling insults at her, and continue doing this until she left.
This is the reason that even today young boys are allowed to indulge themselves in rowdiness and rude words, and also why intoxication is common, on the day of Holi.
More about Holi:
4. The Sacrifice of Kamadeva — A Story of Divine Love and Sacrifice
Another story behind Holi is about the god of love and passion — "The Kamadeva Story".
As the story goes, the god Shiva was extremely distressed after the loss of his consort Sati and sought solace in deep meditation. Shiva was so deep in his meditation that he could not be roused to deal with the affairs of the world. Because of his absence the world suffered, and this took a toll on everyone.
Sati was reborn as Parvati as a solution to this problem and she had to win Lord Shiva's love to restore normalcy in the world order. When she had exhausted all her feminine ways, she asked for the help of Kamadeva (the Indian Cupid).
Knowing full well the probable consequences, Kamadeva shot his love-arrow into Shiva's heart, who awoke from meditation in anger and opened his third eye, incinerating Kamadeva instantly. The love arrow, however, had landed true, and Shiva was brought back to the affairs of the world and married Parvati.
After that Kamadeva's wife Rati pleaded to Lord Shiva, reasoning that all this was the plan of the gods, and that Kamadeva was an embodiment of love. Shiva agreed and gladly brought Kamadeva back to life.
It is believed that Lord Shiva burned Kamadeva on Holi. So, in southern India, people worship Kamadeva for his sacrifice on the day of Holi. Kamadeva is depicted with a bow of sugarcane, a bowstring of honeybees, and arrows decorated with fragrant flowers. Idols of the deity are offered mango blossoms, which he reputedly loves, and people put sandalwood paste on Kamadeva idol foreheads on Holi to ease the burns he suffered.
Recommended India Tours:
5. Killing the Ogress Pootana — the End of Winter and Darkness Story
There is another story behind Holi about an ogress — "Krishna and Ogress Pootana".
Lord Krishna's uncle Kansa sought the help of Pootana to kill infant Krishna, so Pootana fed baby Krishna with her poisoned breast. Krishna prayed to Lord Shiva who came to stay in his throat and drank all the poison from the milk. Then Krishna sucked Pootana's blood and put her to death.
It was on the night before Holi when Krishna killed Pootana. In view of the seasonal cycle, people believed that Pootana presented the winter and her death symbolized the end of winter. So, people burn an effigy of Pootana on the night before Holi to celebrate the victory of divinity over demonic forces. It also symbolizes the end of winter and darkness.
Why Travel with Asia Highlights During the Pandemic
Tailor-made experience: All of your ideas/needs will be carefully considered to create your ideal trip.
Worry-free planning: Your 1:1 travel consultant in Asia will take all the uncertainty out of your planning, helping you navigate any travel restrictions. 
No-risk booking: 100% refund policy! (up to 14 days before departure)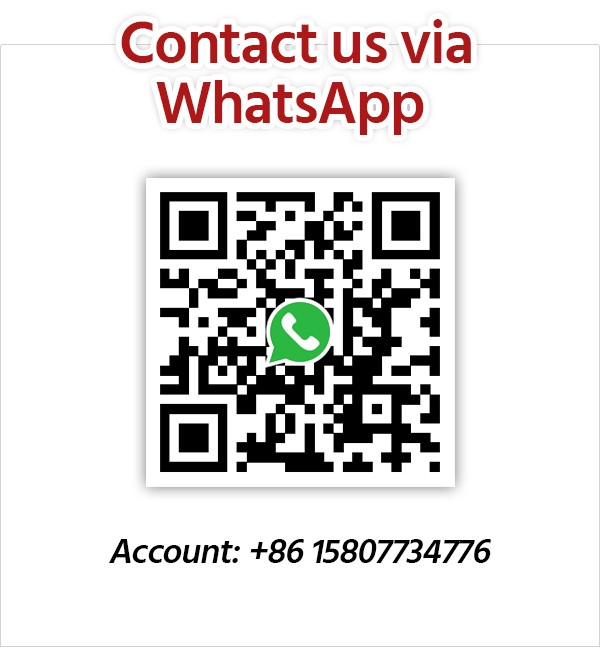 Get Inspired with Our Sample Itineraries
At Asia Highlights, we create your kind of journey — your dates, your destinations, at your pace. You can have any trip tailor made for your travel.
More Travel Ideas and Inspiration