Holi, also known as the festival of colors, is celebrated in March every year with great enthusiasm and joy. The festival signifies the arrival of spring, the blossoming of love, the mixing of social classes and religions, and a time to repair broken relationships.
Any Indian holiday is incomplete without great food and Holi has its share of delicious dishes, sweets, and drinks to try. 
In this article, we will talk about the top Holi dishes, snacks, and drinks to try on your visit to India and also explain how you can make them at home. Some examples of great Holi food include papri chaat, dahi vada, chana masala, gujiya, and barfi.

Indian Holi food
Top 5 Traditional Holi Dishes
First off, let's start with the dishes. In this list, we've included all of the best savory Holi foods from street food snacks to main courses.
On Holi, there are many foods that are specifically served to celebrate the festival of colors. Some of the most common include papri chaat, dahi vada, chana masala, puran poli, and besan papdi.
1. Papri Chaat
Papri chaat is a popular and delicious street food made from chickpeas, potatoes, yogurt, and tamarind chutney. This quick snack has every flavor you could want including sweet, sour, tangy, and spicy. Papri chaat truly hits the spot after a long day in the sun or when you just need a quick something to hold you off until dinner.
Ingredients: 15 papdi crackers, ½ cup yogurt, 2 pinches of salt and sugar, 1 boiled chopped potatoes, 3 tbsp tamarind chutney, 2 tbsp green chutney, 1 dash black salt, 2 pinches chaat masala, 1 handful chopped coriander leaves, 2 pinches cumin powder, 1 pinch red chili powder, and 2 tbsp crunchy noodle snack (a common Indian chip that can be found in Asian markets or any supermarket in India)
Instructions:
1. Take a bowl and add in the yogurt. Whisk until smooth.
2. Add the salt and sugar to the yogurt and mix well.
3. Arrange the papdi crackers on a plate and add the chopped potatoes on top.
4. Drizzle the coriander mint chutney and tamarind chutney on top.
5. Then sprinkle on the chaat masala powder, cumin powder, and red chili powder.
6. Top with coriander leaves and crunchy noodle snack.
2. Dahi Vada
Dahi vada is a snack prepared by soaking vadas, fried balls made of lentils, in thick yogurt. This is a famous North Indian dish sold as street food across the country and is loved for its crunchy, creamy, and spicy flavors.
Ingredients: 500g lentils, ½ tsp baking powder, 2 cups of yogurt, ½ tsp powdered red chili powder, ¼ tsp black salt, salt, 1 cup of oil, 1 tsp sugar, 2 tbsp cumin seeds, 1 tbsp chaat masala, and 2 tbsp tamarind paste
Instructions:
1. Wash and soak the lentils overnight and grind to a fine paste along with some water.
2. Add salt and baking powder, then knead into dough.
3. Preheat the oil in a deep frying pan.
4. Take out a wet plastic cookie sheet and place some dough on it. Roll it into a ball
5. Once rolled, flatten the top slightly with wet fingers and then place slowly in the hot oil. Deep fry on medium heat until golden brown.
6. Remove the deep-fried vadas and place them in a bowl of water. Let them soak for 15-20 minutes.
7. Pour the yogurt through a sieve and then add in the sugar and salt.
8. Dry roast the cumin seeds and grind to a powder.
9. Place the vadas in a serving bowl and then pour the yogurt mixture evenly all over.
10. Sprinkle chat masala powder, red chili powder, and cumin powder on top.
11. Finally, add a spoonful of tamarind and green chutney then serve.
3. Chana Masala
Chana masala is a dish made of chickpeas, chopped tomatoes, garlic, coriander seeds, dried mango powder, garam masala, and chilies. The taste of this hearty main course is spicy with a sour citrus note. Chana masala is served at many restaurants on the day of Holi because it is healthy and is filling enough to keep festival-goers full of energy for the celebrations.
Ingredients: 1 tbsp olive oil, 1 large chopped onion, 2 to 3 minced garlic cloves, 2 cans of chickpeas, 2 tsp garam masala, ½ tsp turmeric, 2 tsp grated ginger, 2 large diced tomatoes, 1 tbsp lemon juice, ¼ cup of water, ¼ cup of minced cilantro, and salt
Instructions:
1. Heat the oil in a wide skillet and sauté the onions and garlic until translucent and golden.
2. Add the chickpeas, garam masala, turmeric, ginger, tomatoes, lemon juice, and water. Then bring everything to a simmer and stir over medium-low heat for 10 minutes.
3. Add in the cilantro and season with salt.
4. Puran Poli
Puran poli is a flatbread stuffed with sweet lentils and spiced with cardamom and nutmeg. This delicate and sweet-tasting snack is served with a side of ghee, an Indian clarified butter. Puran Poli is one of the most traditional foods to eat during Holi or any auspicious religious occasion.
Ingredients: 1 cup of flour, 1½ cup of sugar, ½ tsp cardamom powder, 1 pinch of salt, 4 tbsp milk, 2 tsp rice flour, 1½ cup of sweet split peas, ½ cup of ghee, ¼ cup of water, oil, and ½ tsp nutmeg powder
Instructions:
1. Take a glass bowl and mix together the flour and water. Knead it into a dough.
2. Cover and keep aside for 1 hour.
3. Take a pressure cooker and add the split peas (lentils) and water to it. Cook over a high flame.
4. Once the split peas are cooked and soft, strain the excess water and allow to cool.
5. In a pan, heat the split peas with the sugar and ghee. Cook until the mixture is soft and sticky.
6. Knead the dough again then and add salt, water, and oil.
7. Blend the split pea mixture and then add the cardamom powder and nutmeg powder.
8. Take a small piece of the dough and roll it into a flat circle. Cover the rolled dough with the split pea mixture. Then roll back into a ball with the dough on the outside and filling on the inside. Flatten again.
9. Heat ghee on a hot griddle then add in the puran poli.
10. Cook and keep pressing with a spatula until the bread has brown spots on both sides.
5. Besan Papdi
Besan papdi is a crispy and savory snack made with besan, which is also called chickpea flour or gram flour. This is a great healthy snack that is perfect when served with tea and is even gluten-free.
Ingredients: ½ cup of gram flour, ¼ cup of water, 2 tsp oil, ¼ tsp salt, 2 pinches turmeric powder, ¼ tsp red chili powder, 1 pinch of baking soda, and 300ml of oil for frying
Instructions:
1. Sieve the gram flour then add to a bowl and mix with water. Add in the oil and mix well.
2. Transfer the batter to a non-stick pan and boil on low heat for 5-7 minutes then let cool.
3. Mix in the salt, baking soda, red chili powder, and turmeric powder.
4. Divide the dough into several small balls and roll them out into flat circles.
5. Fry them in a wide skillet pan until lightly golden and crispy.
6. Drain them on paper towels and serve.
Recommended Itinerary
Top 5 Holi Sweets
Holi is incomplete without the presence of sweets to brighten up this colorful festival. Some of the best ones to try as a traveler include gujiya, barfi, kheer, ras malai, and malpua.
1. Gujiya
Gujiyas are sweet dumplings that are filled with a delightful khoya or a mixture made from evaporated milk and dried fruits. Gujiyas have a crispy outer layer that crunches when bit into and a sweet filling to surprise your senses.
Ingredients: 2 cups of refined flour, 1 cup of clarified butter (ghee), water, 1 cup of khoya, 1 cup of sugar, 1 tsp powdered green cardamom, 1 tbsp finely chopped almonds, 1 cup of sugar for the syrup, and 1 cup of water for the syrup
Instructions:
1. Pour the ghee into the flour and knead into a dough by adding water. Leave to rest for at least half an hour.
2. Saute the khoya over medium heat and mix in the sugar, cardamom, and almonds. Shape them into ovals.
3. Make balls from the dough and roll them out into flat circles.
4. >Place some filling in the dough and fold closed. Pinch the top edges to create folds.
5. Fry them in a hot skillet pan until golden brown on both sides.
6. Make the sugar syrup by heating the water and sugar.
7. Once the syrup is done, dip the gujiyas in it then let them dry on a plate.
2. Barfi
Barfi is a milk-based sweet made from condensed milk and sugar. The flavor of this dessert is often enhanced with fruits (such as mango or coconut), nuts (such as cashews, pistachios, or peanuts), and spices (such as cardamom or rose water). Barfis are a very popular Indian sweet that are eaten on most major holidays including Holi and Diwali.
Ingredients: 400g condensed milk, 8 cups of milk powder, 2 tbsp ghee, 1 cup of water, 1 tsp powdered green cardamom, 1 handful of pistachios, silver vark, and almonds
Instructions:
1. Take a large bowl and add in the milk powder and condensed milk to make a dough.
2. Once done, freeze the dough for 20 minutes.
3. Take out the dough then grate it into a bowl and set aside.
4. Heat the ghee in a pan then add in the grated dough and some water. Mix well then stir in the cardamom powder.
5. Cook until the water dries out and the mixture accumulates in the center of the pan.
6. Pour the mixture onto a cookie sheet and sprinkle pistachios on it.
7. Let the mixture cool and cut the barfi into desired shapes.
8. Garnish with silver vark and almonds
3. Phirni/Kheer
Kheer or phirni is a pudding made by boiling milk and sugar with rice, broken wheat, tapioca, vermicelli, or sweet corn. It is flavored with cardamom, raisins, saffron, cashews, pistachios, almonds, or other dry fruits and nuts. This dessert is often prepared during holidays and festivals as a sweet treat.
Ingredients: 100g soaked basmati rice, 100g khoya (dried evaporated milk solids), 4 tsp cashews, ½ cup of powdered sugar, 1 tbsp raisins, 1 liter of milk, 4 tbsp almonds, 4 tbsp pistachios, and 1 tsp green cardamom powder
Instructions:
1. Soak the rice for two hours. Then, wash and drain the excess water.
2. Finely chop the almonds, pistachios, and cashews and set aside.
3. Boil the milk in a saucepan then add the rice. Cook until the milk is reduced by half and the rice is completely cooked.
4. Grate the khoya and add it to the rice and milk. Add sugar and cook for another 5-7 minutes.
5. Add the finely chopped nuts and raisins.
6. Once the phirni acquires a pinkish hue, add the cardamom powder and remove from fire.
7. Garnish with nuts and allow it to cool. Serve chilled.
Recommended Itinerary
4. Ras Malai
Ras malai is an Indian dessert often described as "a rich cheesecake without a crust". It is made of flattened balls of chhana, or cheese curds, soaked in malai (clotted cream) and flavored with cardamom.
Ingredients: 1/2 liter milk, 6 tbsp sugar, ½ tsp sliced almonds, ¼ tsp powdered black cardamom, ½ cup of water, 50g of paneer (Indian cottage cheese), ½ tsp saffron, ½ tsp sliced pistachios, and 1 tsp all-purpose flour
Instructions:
1. Take a bowl and put the crumbled paneer in it. Mix in the all-purpose flour and knead into a smooth dough.
2. Make small balls from the dough and then flatten.
3. In a pan, heat the water and sugar until the sugar has fully dissolved. Add the paneer balls and set aside for a few hours.
4. In another pan, heat the milk with sugar. Add the cardamom powder and saffron strands then mix well.
5. Remove the paneer balls from the sugar syrup and squeeze.
6. Add them to the hot milk and garnish with almonds and pistachios.
7. Keep the Ras malai in the fridge for 2 to 3 hours before serving.
5. Malpua
Malpua is a dessert pancake originating from the state of Odisha. Malpua is prepared by deep-frying crushed ripe bananas or coconut with flour and water or milk. It is then delicately seasoned with cardamoms to give a rich flavor. This is actually India's oldest dessert and is thought to have first been made during the Vedic period and written recipes dating back to 1500 BC.
Ingredients: 200g all-purpose flour, 2 ripe bananas, 1 tbsp fennel seeds, 1 tsp powdered green cardamom, 1 cup of ghee (clarified butter), 250ml of water, 50g of khoya (dried evaporated milk solids), 100g of semolina, ½ tsp baking powder, 500ml of milk, 250g of sugar, and saffron
Instructions:
1. To prepare the sugar syrup, place water in a pan over medium flame and add sugar. Stir until fully dissolved then add half the milk.
2. In a bowl, mix the flour, bananas, fennel seeds, green cardamom, semolina, khoya, and milk.
3. In a pan, heat some ghee then pour in a ladle of the banana mixture and spread evenly. Cook until lightly brown on both sides.
4. Once cooked, dip the malpua in the syrup and allow it to soak for 10 minutes.
4. Drain and serve hot.
Essential Holi Drinks
Now that we've talked all about food, let's get to some drinks you can try during Holi. The two most popular Holi beverages are thandai and lassi. Both are creamy and cooling and are very satisfying after spending a long time outside in the March heat.
1. Thandai
Thandai is an Indian cold drink prepared with a mixture of almonds, fennel seeds, watermelon kernels, rose petals, pepper, vetiver seeds, cardamom, saffron, milk, and sugar. This drink is made on special occasions such as the Hindu Holi or Sikh Holla Mahalla.
Although it is most popular in the northern part of the country, it is also enjoyed in other states as well. The most common variants of thandai are are badam (almond) thandai and bhang (cannabis) thandai.
We recommend that travelers avoid drinking bhang thandai because it can dull your senses or make you feel anxious during the celebrations. If you do choose to drink bhang thandai, be careful to not drink too much of it because a little goes a long way.
2. Lassi
Lassi is a very popular yogurt-based drink that is made from yogurt, water, spices, and sometimes fruit. This drink is rich in probiotics, which helps support bacterial balance in your digestive system. It is also full of many other important vitamins such as calcium.
During Holi, the most famous variant of lassi is thandai lassi, where the lassi is mixed with thandai masala powder. Bhang lassi, a cannabis-infused drink, is also popular during the festival. We recommend travelers avoid any drink that includes bhang.
Discover the Splendid Civilization of South Asia
Visit India with Asia Highlights
Asia Highlights welcomes the chance to help you design your perfect trip to India. Check out the following links to learn more about our tours and get a head start on planning your hassle-free vacation today!
Why Travel with Asia Highlights During the Pandemic
Tailor-made experience: All of your ideas/needs will be carefully considered to create your ideal trip.
Worry-free planning: Your 1:1 travel consultant in Asia will take all the uncertainty out of your planning, helping you navigate any travel restrictions. 
No-risk booking: 100% refund policy! (up to 14 days before departure)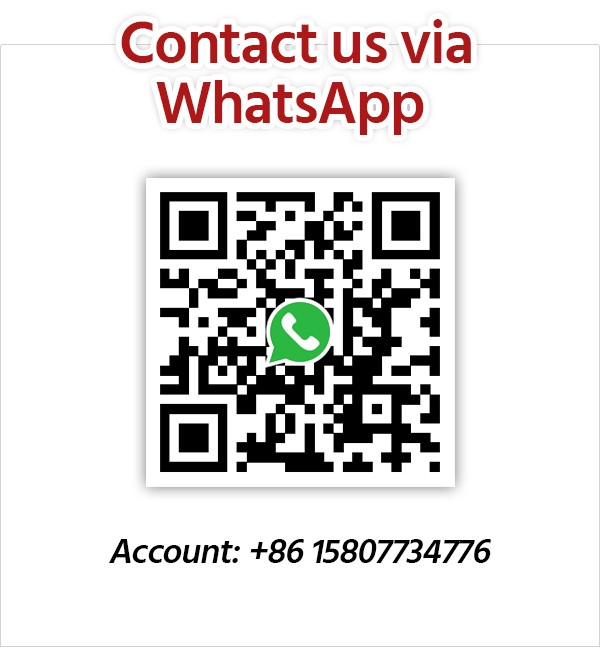 Get Inspired with Our Sample Itineraries
At Asia Highlights, we create your kind of journey — your dates, your destinations, at your pace. You can have any trip tailor made for your travel.
More Travel Ideas and Inspiration