Holi is called "The Festival of Color", with the main rituals being throwing and applying of colored water and powders to friends and family. People use the color flights to celebrate happiness and love, which were immortalized in the legend of the divine love between Krishna and Radha.
The only color everyone used originally on Holi was red (gulal), but now more and more colors have come into Holi day! People use vibrant colors of the rainbow to express love, emotions, happiness, and best wishes, which also reflect the cultural variety of India. The most popular colors used in Holi are red, yellow, blue, green, pink, orange or saffron, and purple.

Color powders in Local markets
What Our Customers Said
We had an amazing trip to Thailand

We had an amazing trip to Thailand with Asiahighlights. Every detail was perfectly organised and we always had an instant customer support service in case of any issues.

More

bugra t, Nov 2022

Great experience!

Bella was very helpful and responsive to all our questions. They handled all the arrangements very professionally and we had a wonderful time! We would definitely recommend and use them again!

More

Christie, Nov 2022

I contacted to Bella from Asia Highlights

I contacted to Bella from Asia Highlights that to buy tickets to Yi Peng Festival in Chiang Mai when i was in my country.She helped me very much.You can trust this agency, and i advice Bella as the best!!

More

Elena, Nov 2022

I had booked Chiang Mai Yi Peng Sky Lantern Festival

I had booked Chiang Mai Yi Peng Sky Lantern Festival with Asia Highlight Travel, my travel advisor was Bella Kiu, the experience was great, got my tickets , communication was seamless.

More

Siskazi Lindeni, Nov 2022

Thank you Iris Wang & Bella Liu

I thought "no hope" in getting the tickets to Yee Peng Festival organize by CAD. Fortunately, together with Bella Liu, I managed to secure all our tickets. No one left behind. This trip to Chiang Mai will be a memorable one.

More

Little Puppy, Nov 2022

Very accommodating and helpful

Bella was super helpful in getting my ticket to the Yi Peng festival exchanged and was very accommodating. Quick and easy transaction and received ticket within 24 hours. Good communication throughout the process.

More

Helen Powell, Nov 2022

Very accommodating and helpful

Asia Highlights as a whole is also very informative and contains helpful advice that has helped me plan my travels in Thailand.

More

Helen Powell, Nov 2022

You are in safe hands

Albee was an absolute pleasure to work with. She responded to my suggestions readily to find suitable alternatives for my 2 week trip to Thailand with my wife. She answered all my questions promptly and thoroughly.

More

RJ, Oct 2022
1. Red — Color of urity, Love, Passion, and Fertility

Red powder
Red is India's (Hindus') color of love and passion. In India, red has a greater meaning. Women wear red at weddings as it symbolizes purity and fertility, love beauty. Red is a sign of marriage for (Hindu) women, who usually put a red tika on their forehead when married. During Holi, red gulal (powder) reflects wishes for passion, strength, wealth, etc.
People like to smear the faces of loved ones and greet them with red paste or gulal. Family deities who are charitable, brave, protective, and who have the capacity to destroy evil are always dressed in red for Holi.  
Read more when is Holi in 2023 here .
2. Yellow — Color of Happiness, Meditation, and Peace

Yellow is the sacred color of India. It is the color of sunshine and happiness, and is believed to have healing powers. Many gods in India are dressed in yellow, like Lord Vishnu, Lord Krishna, and Ganesha. What's more, yellow is synonymous with turmeric in India, which has been used as a medicine for centuries in India. Turmeric is also an auspicious spice used in weddings and puja (worship rituals).
Check more tips about celebrating Holi with colors:
3. Blue — Color of Calm and Otherworldliness (Krishna's Skin Color)

Blue powder
Blue is the color of the sky and ocean and it symbolizes calm and serenity. What's more, it is the color of Lord Krishna, one of the most favored gods in India. It can also mean immortality, bravery, and determination in Indian culture.
4. Green — Color of Nature, Spring, and New Beginnings

Put green powder on face during Holi
Green symbolizes nature and a manifestation of the divine in Hinduism. It is a festive color that symbolizes new beginnings, harvest, and happiness.
And it is a sacred color in Islam, which is the second-largest religion in India, with 14.9% of India's population.
5. Pink — Color of Youth, Good Health, and Playfulness
Feminine pink is an innocent, cheerful color that symbolizes youth, good health, and playfulness. It is believed to bring more joy, fun, and energy to Holi celebrations. Pink gulal is a favorite for girls and women, with whom it is seen as the most attractive and energetic color.
6. Orange or Saffron — Color of Courage and Sacrifice

Holi color powder
Orange (dark saffron) is the most dominate sacred color in India. The yogis, gurus, and 'men of God' wear saffron robes paired with bright saffron turbans. In Hinduism, orange represents the sacral chakra ('energy center') — the sexual/self center. Orange (dark saffron) in the Indian flag means the strength and courage of the Indian people.
7. Purple — Color of Supreme Peace and Wisdom
Purple combines the calm color of blue and the passion of red, it is always connected to royalty, wealth, and power in India. In Hinduism, it is the color of the crown chakra — the bridge to the cosmos.  
Colors Not to Use for Holi
White and black are not used in Holi's joyous celebrations.
White is mainly used for funerals and ceremonies that mark death in the family, and it is the color that widows must wear.
Black is connected with dark desires, evil, negativity, and inertia in India. It always appears as a representation of evil and when warding off evil.
Why Travel with Asia Highlights During the Pandemic
Tailor-made experience: All of your ideas/needs will be carefully considered to create your ideal trip.
Worry-free planning: Your 1:1 travel consultant in Asia will take all the uncertainty out of your planning, helping you navigate any travel restrictions. 
No-risk booking: 100% refund policy! (up to 14 days before departure)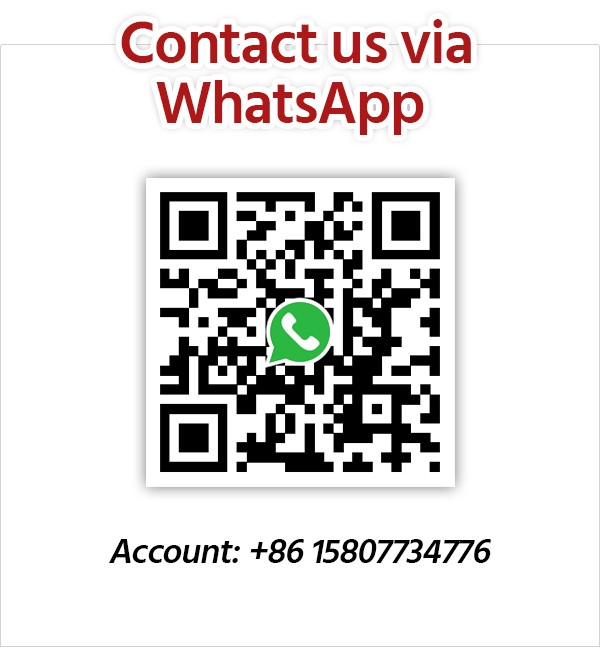 Get Inspired with Our Sample Itineraries
At Asia Highlights, we create your kind of journey — your dates, your destinations, at your pace. You can have any trip tailor made for your travel.
More Travel Ideas and Inspiration