Holi is a holiday that is not just about playing with colors but is also about love, joy, happiness, and care. This is a festival where the atmosphere is filled with mischief and where people are immersed in colors and gorge on delicious street food.
Although Holi is one of the most fun festivals around, many people may not know that the traditions of this holiday often cause harm to the environment. In this article, we will show you the different ways you can celebrate Holi without causing damage to others or your surroundings.

How Holi Traditions Hurt the Environment
India already faces many environmental concerns. Air pollution is a serious health issue in the country. According to the World Health Organization, eleven out of the twelve most polluted cities in the world are in India. 
India is also facing a major crisis with its rapidly decreasing water table. The country has been grappling with quick depletion of groundwater and freshwater driven by climate change and over-extraction. These water shortages have affected the food supply causing inflation and fueling social unrest.
The Dangers of Holi Colors
Although they are beautiful, many-colored powders used during Holi are hiding a dangerous secret.
Industrial dyes are often used in Holi colors to make them bright and vibrant. These industrial dyes are cheaper than other dyes but have a tremendous effect on human health and environmental well-being. Synthetic Holi colors often contain cheap and toxic substances such as mica, acids, alkalis, and pieces of glass.
Holi colors are commonly sold in three forms including pastes, dry colors, and wet colors. 
Metallic pastes are the most toxic, but some dry colors include a combination of heavy metals and asbestos or silica. Gentian violet, a chemical that is toxic in large doses, is commonly found in wet colors. Because of the ingredients in Holi colors, exposure can lead to skin irritation and eye problems.
When celebrating Holi, it is important to protect yourself by wearing sunglasses and covering your visible skin in coconut oil. Learn more about how to protect yourself and stay safe during Holi.
Burning Wood During Holika Dahan
Days before Holi, the collection of wood and other combustible materials begins for use during Holika Dahan, a bonfire symbolizing the burning of evil that occurs the day before Holi. There is currently an ongoing debate about the consequences of this tradition and its effects on the environment.
India's forest department estimates that 49,000 tones of wood are reduced to ashes during Holika Dahan every year. The problem lies in the fact that not all of the wood burned is scrap wood and some of the wood is coming from the nation's forests adding to deforestation.
The burning of the wood also releases smoke into the air and increasing the levels of air pollution throughout the country which are already higher than the global average.
Wasting Water
Holi has traditionally been a holiday that involved playing with colored powders. Recently, wet colors have begun to be used in large amounts. These wet colors not only contain dangerous ingredients but also waste unnecessary water.
During Holi, it is common for freshwater to be used during the color fight. Using buckets or water balloons to splash water on other festival-goers is very entertaining but also uses up a lot of water. To make matters worse, after the color fight most of India heads to the baths and showers to try and get rid of the colors that often stain the faces and bodies of participants. It can take up to one hour for each person to wash away the dyes.
Besides wasting water during the festival, Holi celebrations can also hurt the ecosystem and pollute waterways. Holi colors often make their way into rivers and nearby wells where the toxic substances can do quite a bit of damage.
The Institute of Environmental Entrepreneurship, Research, Education, and Development has urged the people to celebrate Holi with flowers. This is to prevent damage to the environment and to protect those who are celebrating.
5 Eco-friendly Ways to Celebrate Holi
Although the negative effects of Holi may sound frightening, there are many ways to celebrate the festival without polluting the environment or causing harm to others.
Here are some eco-friendly Holi ideas that you can try this year including using organic colors, not using plastic bags or balloons, celebrating with flower petals, and keeping animals safe during the festival.
1. Purchase Natural Colors
Playing Holi with natural colors is an easy way to celebrate an eco-friendly holiday. Non-toxic Holi colors are available for purchase online or at certain art shops in India.
Here are some great places to find safe Holi colors:
The Bombay Store has many outlets across India and sells eco-friendly colors made from natural ingredients such as turmeric, beetroot, indigo, and rice flour. The colors sold here come in a packet of five with each packet weighing around 50 grams.
Sattvic Natural Holi Colors sells powders that are 100 percent natural and made using herbs, flowers, edible materials, organic turmeric, fruit, and vegetable extract. This store offers colors that can be used wet or dry and come in five varieties: pink, yellow, green, blue, and orange.
The Holi package from Antarkranti Herbal Gulaal comes in a set of 6 colors including yellow, blue, pink, purple, orange, and green and sells for only 95 rupees (a little over $1). The colors sold here are 100 percent natural and made using flowers and vegetable extract.
Lustrous Herbal Gulal sells natural chemical-free colors. One packet from this store contains five colors which are red, blue, orange, green, and yellow. These colors are also more likely to fall to the ground instead of staying in the air and help reduce Holi air pollution.

Natural Holi colors are better for your skin and for the environment
2. Avoid Using Plastic
Many states in India have completely banned single-use plastics as they can cause injury or damage to animals as well as harm the environment. When in India, it's best to avoid using plastic as much as possible as the country's landfills are already overburdened with garbage. Not using plastic during Holi is a great way to make a difference while traveling.
Instead of using plastic bags to carry your items in a cloth bag and your colored powders in reusable containers.
3. Don't Use Water Guns or Water Balloons
Playing Holi with water guns or water balloons is bad for the environment on two fronts. They not only create unnecessary garbage but also waste a large amount of water and can even cause injuries during the celebrations.
A simple way to avoid this is to celebrate a dry Holi. You can do this by only throwing colored powders and not mixing them with water. You can also celebrate Tilak Holi where you put a simple tilak, or red mark, on the forehead on your loved ones.
Celebrating a dry Holi not only saves water but also creates fewer stains allowing you to remove the colors more easily after the color fight.
Recommended Itinerary
4. Use Flower Petals Instead of Colored Powders
Celebrating with flowers is the most charming way to enjoy Holi. It is also the best alternative to using harmful chemical colors and is an old Holi tradition. Celebrating Flower Holi, Phoolon Wali Holi, has been a longstanding activity in Vrindavan, which is one of the main spiritual centers of the holiday.
One of the most commonly used flowers during Holi is Tesu. This type of flower is brilliant orange in color and has numerous health benefits including stopping nose bleeds and healing eye disorders. These flowers will not only enhance your Holi celebrations but also save your skin and the environment from the effects of harsh chemicals.
Once you are done with enjoying flower Holi, make sure to not dump the flowers in waterways. Instead, collect them and place them around trees where they can decompose and fertilize the soil.

Flowers used at Phoolon Wali Holi in Vrindavan are not only bright and beautiful but are also non-toxic
5. Don't put Colors on Animals
Sometimes, during Holi people involve animals in the celebrations. Nothing looks cuter than a dog speckled with Holi colors but no matter how adorable putting colors on animals is, it is never a good idea.
The synthetic powders that are used during Holi often contain toxic metals or dyes that can cause skin allergies, rashes, or even blindness in animals. Animals can also easily inhale the powder, which can cause nasal irritation and respiratory allergies or infections.
While humans can protect themselves by closing or covering their mouths. Animals will often groom themselves and ingest some of the colors which can cause them to suffer from stomach ailments or become gravely ill. Drinking water that has been affected by the colored powder can also cause hair loss and dermatitis in dogs.
It is always a good idea to keep furry friends indoors during Holi and ensure that celebrations occur at a safe distance from stray animals.  
Recommended Itinerary
How to Make Your Own Holi Colors
Making your own colors is the perfect way to celebrate without hurting the environment and can be done using simple ingredients. 
Yellow colors can be made by mixing turmeric powder with chickpea flour or marigold powder. You can also make a wet yellow color by boiling marigolds and tesu flowers in water or by soaking the peels of pomegranate in water overnight.

Use henna for green Holi powder and turmeric powder for yellow
To make dry red colors, you can use sandalwood or hibiscus powder.
For green, you just can use Henna powder. Dry Henna will not stain your skin as it only leaves behind color when it gets wet. For green, you can also use matcha tea powder or dry crushed leaves.
Visit India with Asia Highlights
Asia Highlights welcomes the chance to help you design your perfect trip to India. Check out the following links to learn more about our tours and get a head start on planning your hassle-free vacation today!
Why Travel with Asia Highlights During the Pandemic
Tailor-made experience: All of your ideas/needs will be carefully considered to create your ideal trip.
Worry-free planning: Your 1:1 travel consultant in Asia will take all the uncertainty out of your planning, helping you navigate any travel restrictions. 
No-risk booking: 100% refund policy! (up to 14 days before departure)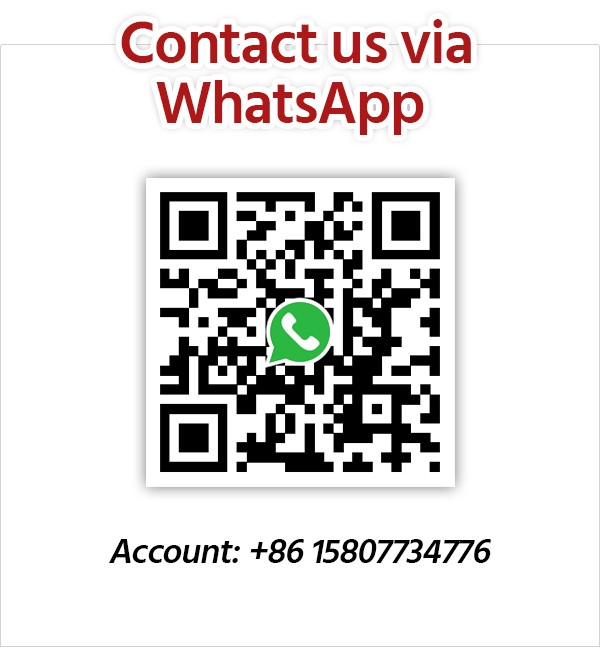 Get Inspired with Our Sample Itineraries
At Asia Highlights, we create your kind of journey — your dates, your destinations, at your pace. You can have any trip tailor made for your travel.
More Travel Ideas and Inspiration