Goa is a popular beach destination in India. As it is affected by the monsoon from June to October, the best times to visit Goa are from November to April with less rain and better weather.
The Best Times to Visit Goa

Goa
While the best times to visit Goa are from November to April weatherwise, this can depend on your Goa holiday purposes, budget, and weather preferences.
For the finest weather conditions, sightseeing experiences, and water activity conditions, December to February is the best period. You can expect a prefect beach time with sunny, dry, and warm weather.
For the best times to visit Goa for your honeymoon or family trip, consider November to early December and March to April. These are times with relatively few tourists and good weather. Of course, December to February is also a great time if you don't mind crowds.
You can expect lower prices from May to October, which is the rainy season, with 30–50% off offered by many hotels and flights.
If you are thinking about an India trip, just contact us and we would be glad to share advice on the perfect timings and activities for you.
Recommended Itinerary
The Worst Time to Visit Goa
For a good travel experience, June to August is best avoided, as these months see extremely heavy rain (0.5–1 meters of rain per month!) with less than 4 hours of sunshine per day and averaging 20 rainy days each month. Torrential rain storms are accompanied by strong winds.
Many attractions like national parks and restaurants will close during this period.
If you want a favorable price and don't want to be affected so much by the rains, you may consider traveling in May, September, and October, which are at the transition months of the monsoon with only moderate to high rainfall and around 10 days of rain per month.
Monthly Weather in Goa
| Month | Low/High | Rainy Days |
| --- | --- | --- |
| January | 24/30°C (74/87°F) | 0 |
| February | 24/31°C (75/87°F) | 0 |
| March | 25/32°C (77/89°F) | 1 |
| April | 26/32°C (79/90°F) | 3 |
| May | 27/32°C (81/90°F) | 8 |
| June | 27/30°C (80/86°F) | 23 |
| July | 26/28°C (79/83°F) | 27 |
| August | 26/28°C (78/83°F) | 24 |
| September | 26/29°C (78/85°F) | 15 |
| October | 26/31°C (79/88°F) | 9 |
| November | 25/31°C (78/89°F) | 3 |
| December | 24/31°C (76/88°F) | 1 |
Monsoon Season in Goa (June to October)

Goa Sunset
Frequent showers and occasional hurricanes hit Goa during its monsoon season. June to August suffer huge quantities rainfall, and June/July is the peak.
The abundant rainfall makes the Dudhsagar Waterfalls flow at their most spectacular. In June, there will be one of the important festivals in Goa — Sao Joao Festival. People jump into streams, wells, and ponds, which signifies the happiness of St John the Baptist when Jesus was born, and they pray for a good monsoon and harvest.
The rainy season in Goa might discourage some people from going on holiday there, but during this period, Goa is relatively cool at 29°C (84°F) compared to the 35°C (95°F) temperatures in other parts of India, so many locals choose to escape the heat there.
Lower prices, few tourists, and lush shades of green are the advantages of traveling in Goa in the monsoon if you don't mind the disruption of your plans by storms. What you should note is that on heavy rainy days with strong winds, some attractions and restaurants close.
Recommended Itinerary
Dry Season in Goa (November to February)

Palolem Beach, Goa
Goa's dry season features comfortable summer temperatures and clear, sunny weather. It is the best time of the year to visit Goa.
The perfect weather is suitable to for all kinds of sightseeing and activities, like swimming, snorkeling, hiking, photography, and more.
In Christmas and New Year, Goa will be embraced by a strong festival atmosphere. The sound of carols echoes from the walls of the churches. Parties on the beach and bars, music, and fireworks are also indispensable elements of the celebrations.
Accordingly, the perfect weather brings a rise in prices. Accommodation is in high demand, especially from late December to February. If you are planning a trip in this peak season, it is better to book one or two months in advance.
Hot Season in Goa (March to May)

Baga Beach, Goa
In Goa's hot season, you can expect less crowding than during the dry season and rainless weather until late May. This is also a good time to visit Goa, especially between March and April.
Most of the time is suitable for water activities, sunbathing, and sightseeing. At the end of May there is some monsoon influence, but not much.
One of Goa's biggest festivals, Shigmo Festival (Goa's version of Holi) falls in March or April. The processions with traditional Goan dances and modern floats are the highlight.
You can expect reasonable prices during this period. Heat averaging 33°C (91°F) in the middle of the day is an unavoidable element of the hot season. Remember to bring some sun protection. It could be a good idea to wait to go out until after 3 or 4 pm.
You Might Like to Read
What Our Customers Said
We had an amazing trip to Thailand

We had an amazing trip to Thailand with Asiahighlights. Every detail was perfectly organised and we always had an instant customer support service in case of any issues.

More

bugra t, Nov 2022

Great experience!

Bella was very helpful and responsive to all our questions. They handled all the arrangements very professionally and we had a wonderful time! We would definitely recommend and use them again!

More

Christie, Nov 2022

I contacted to Bella from Asia Highlights

I contacted to Bella from Asia Highlights that to buy tickets to Yi Peng Festival in Chiang Mai when i was in my country.She helped me very much.You can trust this agency, and i advice Bella as the best!!

More

Elena, Nov 2022

I had booked Chiang Mai Yi Peng Sky Lantern Festival

I had booked Chiang Mai Yi Peng Sky Lantern Festival with Asia Highlight Travel, my travel advisor was Bella Kiu, the experience was great, got my tickets , communication was seamless.

More

Siskazi Lindeni, Nov 2022

Thank you Iris Wang & Bella Liu

I thought "no hope" in getting the tickets to Yee Peng Festival organize by CAD. Fortunately, together with Bella Liu, I managed to secure all our tickets. No one left behind. This trip to Chiang Mai will be a memorable one.

More

Little Puppy, Nov 2022

Very accommodating and helpful

Bella was super helpful in getting my ticket to the Yi Peng festival exchanged and was very accommodating. Quick and easy transaction and received ticket within 24 hours. Good communication throughout the process.

More

Helen Powell, Nov 2022

Very accommodating and helpful

Asia Highlights as a whole is also very informative and contains helpful advice that has helped me plan my travels in Thailand.

More

Helen Powell, Nov 2022

You are in safe hands

Albee was an absolute pleasure to work with. She responded to my suggestions readily to find suitable alternatives for my 2 week trip to Thailand with my wife. She answered all my questions promptly and thoroughly.

More

RJ, Oct 2022
Touring India with Us
Discover India through our unique tours with award-winning guides and 1:1 help from a dedicated India expert every step of the way. 
Tell us your interests and needs, and we will create a wonderful trip for you. We are looking forward to helping you discover you authentic and colorful India.
Why Travel with Asia Highlights During the Pandemic
Tailor-made experience: All of your ideas/needs will be carefully considered to create your ideal trip.
Worry-free planning: Your 1:1 travel consultant in Asia will take all the uncertainty out of your planning, helping you navigate any travel restrictions. 
No-risk booking: 100% refund policy! (up to 14 days before departure)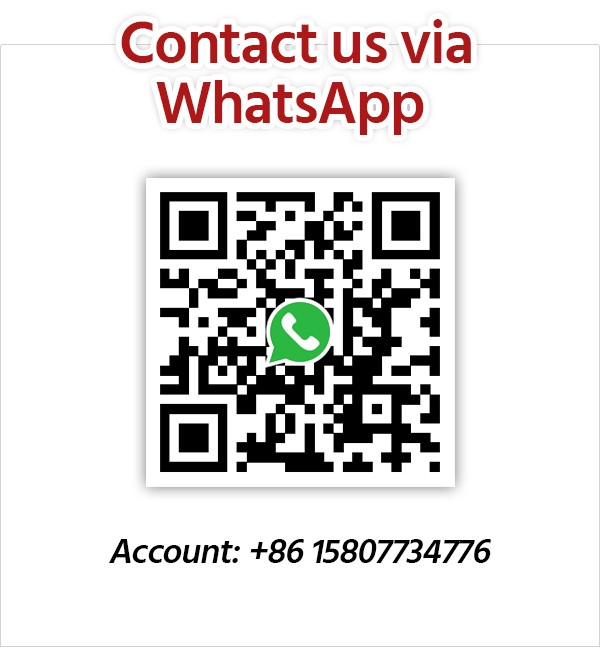 Get Inspired with Our Sample Itineraries
At Asia Highlights, we create your kind of journey — your dates, your destinations, at your pace. You can have any trip tailor made for your travel.
More Travel Ideas and Inspiration