Diwali, or Deepavali, is one of the largest Hindu holidays of the year and is the celebration of the victory of good over evil and light over dark. Diwali is celebrated every year for 5 days in the period from October to November and is characterized by beautiful lights, candles, gifts, and desserts
Diwali 2023 will be celebrated from from November 10th to 14th in India. 
A great way to learn more about Indian culture is to experience one of the country's most important holidays. On this page, we've put together all the essential information about Diwali 2023 in India.

Diwali diyas
Why go to India for Diwali
Recommended Itinerary
Famous as the Festival of Lights, Diwali is the most important festival in India, like Christmas in the West. Visiting India during Diwali will be a life-enhancing trip for you:
Diwali is known as the Hindu New Year and is the largest and most widely celebrated holiday in the country. Experiencing this holiday in India is a great way to learn more about the core values of the local culture.
Diwali is a great time to be in India because the markets come alive as they are decorated with lights and people flock to them buy gifts for one another or purchase gold and silver for luck
The clay Diwali diyas or lanterns make for incredible photos as they sit outside homes and line streets to ward off the darkness.
On the main day of the festival, Indians dress up in their most beautiful traditional clothing giving travelers the chance to see the many colorful and elegant styles of India. You could even try some yourself.
During Diwali, there is an abundance of things to do for travelers from attending a holiday fair and exploring markets to experiencing rituals with an Indian family and trying holidays sweets.
Get more ideas about Legends and Stories of Diwali in India.
Recommended India Tours:

Diwali
Diwali Dates and When to Go
Like most Indian holidays, the date of Diwali changes every year according to the Hindu calendar which is based on both solar and lunar cycles.
The main day of Diwali celebrations (amavasya or 'new moon', the third day of the 5-day festival) falls (approximately) on the night of the second new moon after the autumn equinox (ending the 6th Hindu month called Ashwin and beginning the 7th Hindu month, the month of Kartik) and therefore takes place on a day from October 18 or to November 15.
Upcoming Diwali Dates:
2023: November 10th to 14th 
2024: October 30th to November 3rd
Get more ideas about when is Diwali in India.

Diwali in india
Most Indians get a week-long holiday for Diwali which means that transportation and popular tourist sites are likely to be more crowded than normal.
Because of this, we recommend spending at least 7-10 days in India if you plan to visit for Diwali. This way, you can experience the holiday while giving yourself enough time to travel the country and see other parts of India as well.
Diwali lasts for 5 days, but the first three days are when many of the rituals, Diwali markets, and holiday lights are at their best. It"s best to spend at least three days of Diwali in one place so you can get the full experience by exploring with a local guide or spending time with an Indian family.

Family dressed in new clothes lighting sparklers and firecrackers on the day of Diwali
There are many traditions that take place during the celebration of Diwali over its 5 days. Throughout the festival, there will be Diwali markets, beautiful lights, and people setting off fireworks and firecrackers.
The first day of Diwali (Dhanteras) is often celebrated by deep cleaning the home to welcome the goddess Lakshmi and buying gold and silver items to bring good fortune.
The second day (Choti Diwali) is celebrated by decorating homes with lights and performing rituals.
The third day of celebrations is the main day of Diwali when people get together with their families, eat large meals, exchange gifts, wear their best traditional clothing, and perform rituals to honor Lakshmi.
After day three, celebrations begin to wind down and the fourth day (Padwa) is dedicated to celebrating the love between husband and wife.
The fifth day (Bhai Duj) is for celebrating the bond between siblings and cousins.
Read more details on Interesting Facts about Diwali.
What Our Customers Said
We had an amazing trip to Thailand

We had an amazing trip to Thailand with Asiahighlights. Every detail was perfectly organised and we always had an instant customer support service in case of any issues.

More

bugra t, Nov 2022

Great experience!

Bella was very helpful and responsive to all our questions. They handled all the arrangements very professionally and we had a wonderful time! We would definitely recommend and use them again!

More

Christie, Nov 2022

I contacted to Bella from Asia Highlights

I contacted to Bella from Asia Highlights that to buy tickets to Yi Peng Festival in Chiang Mai when i was in my country.She helped me very much.You can trust this agency, and i advice Bella as the best!!

More

Elena, Nov 2022

I had booked Chiang Mai Yi Peng Sky Lantern Festival

I had booked Chiang Mai Yi Peng Sky Lantern Festival with Asia Highlight Travel, my travel advisor was Bella Kiu, the experience was great, got my tickets , communication was seamless.

More

Siskazi Lindeni, Nov 2022

Thank you Iris Wang & Bella Liu

I thought "no hope" in getting the tickets to Yee Peng Festival organize by CAD. Fortunately, together with Bella Liu, I managed to secure all our tickets. No one left behind. This trip to Chiang Mai will be a memorable one.

More

Little Puppy, Nov 2022

Very accommodating and helpful

Bella was super helpful in getting my ticket to the Yi Peng festival exchanged and was very accommodating. Quick and easy transaction and received ticket within 24 hours. Good communication throughout the process.

More

Helen Powell, Nov 2022

Very accommodating and helpful

Asia Highlights as a whole is also very informative and contains helpful advice that has helped me plan my travels in Thailand.

More

Helen Powell, Nov 2022

You are in safe hands

Albee was an absolute pleasure to work with. She responded to my suggestions readily to find suitable alternatives for my 2 week trip to Thailand with my wife. She answered all my questions promptly and thoroughly.

More

RJ, Oct 2022
How to Celebrate Diwali as a Traveler
Recommended Itinerary
Diwali is a very family-focused holiday and most Indians perform the religious rituals in their own homes with their loved ones. Because of this, it can be hard for travelers to decide how best to experience the celebrations.
Don"t worry, there are plenty of great ways to experience Diwali as a traveler. Here are some of our favorites:
Get a local guide to take you to the Diwali markets where you can watch the holiday shopping chaos as you explore the decorated streets, learn about Diwali traditions, and of course buy some things that catch your eye.
Stay with an Indian family to get an up-close experience of the holiday traditions and rituals. At a homestay, you can be as involved in the holiday as you want whether that is participating in rituals and wearing traditional dress or observing everything from afar.
Experience Diwali rituals and activities by staying in a heritage hotel. Many heritage hotels, especially in Rajasthan, hold Diwali activities for guests over the holidays.
Head outside to watch the fireworks and see the children having fun with firecrackers in the streets.
Try the delicious Indian sweets  that are sold all over during Diwali such as gujiya, laddoo, barfi, and more.
Learn more abouthow Diwali is celebrated in India.

Celebrations of Diwali
Where to Celebrate Diwali
Diwali is celebrated by Hindus all across India so no matter where you go during the holiday, you will be able to experience the beautiful celebrations and rituals. There are some cities that go above and beyond the rest with how they celebrate the festival, and these places are often great destinations for travelers.  
Celebrate Diwali in Jaipur

Lights at a Diwali market in Jaipur
Jaipur is the best place to visit for beautiful views of an entire city lit up with electric lights for the holiday. It takes about 5 hours to drive from Delhi to Jaipur, and it is the most important stop for the India "Golden Triangle".
Most of Jaipur's markets and homes in the old areas of the city are beautifully decorated with colorful string lights like Johari Bazaar. You can get sweeping views of the lights and colors of the city below from the impressive Nahargarh Fort.
Besides that, you can experience Diwali activities via the comfort and luxury of a hotel in Jaipur. For example, Samode Palace and Samode Haveli in Jaipur are beautiful hotels that both offer Diwali activities as well as fireworks.
Diwali season is the absolute peak time for traveling in India. It is recommended to plan the trip at least 3 months in advance to make sure hotels are available.
Celebrate Diwali in Varanasi

Experience Diwali rituals and activities
The best place to spend Diwali to understand more about the religious and cultural side of the festival is Varanasi. This holy Hindu city is incredible during the celebrations with its streets and stairs leading to the Ganges lined with diyas making for picturesque views. 
What's more, watching the fireworks over the river Ganges would be a great experience. In order to have a fabulous view of the fireworks, we recommend these nice riverside hotels for you: Brijrama Palace, luxury Taj Nadesar Palace, and Guleria Kothi, which is good for romance.
Celebrate Diwali in Delhi
Delhi is the most popular entry and exit city for traveling India. For people who love Indian markets and hunting for that perfect gift or souvenir, we recommend spending time in Delhi . The capital city absolutely comes alive over the holiday with Diwali markets and fairs that are decorated with string lights and sell everything from religious items and diyas to traditional clothing and gold. Dilli Haat is the biggest Delhi Diwali bazaar, known for its Diwali carnivals.
If you are looking for a more local Diwali experience in Delhi, then there's no better way than staying with an Indian family. By visiting a local family during Diwali, you will have the chance to participate in or observe a prayer ceremony and try your hand at Indian cooking to make Diwali food.
Contact our travel advisor and we'll customize a unique experience for you.
Celebrate Diwali in Agra

Visit Taj Mahal during Diwali
Famous for the Taj Mahal, Agra is part of the "Golden Triangle" of India and is well connected by road with Delhi and Jaipur (within 6 hours).
It will be a different experience to visit Agra during Diwali as the local markets will be beautifully decorated. You can see colorful candles or lamps hanging outside shops and people buying colorful flowers and decorations for their homes. Popular bazaars are Sadar Bazaar and Subhash Bazaar.
Please keep in mind that the above two bazaars will be closed on Tuesdays. When you shop in India, always bargain before making the decision to buy to make sure to get good quality products at reasonable prices.
Recommended India Tours — Celebrate Diwali via the Golden Triangle Routes:
Celebrate Diwali in Kolkata
Known as "the City of Joy", Kolkata always has its own way with celebrations and festivals! If you have more vacation time (over 10 days for a first time in India) for Diwali or are looking for something a bit different, we recommend heading to Kolkata (Calcutta) where Kali Puja is celebrated on the main day of the festival. Kolkata celebrates Diwali a little differently from others: it celebrates Kali, the goddess of destruction, with large statues of the fearsome goddess erected in pandals (big tents) all around the city.

Kali Puja celebrations
Here are some good activities for immersing yourself in "the City of Joy" during Diwali:
Join in the Kali Puja celebrations with striking pandals and grand celebrations at night.
Take a cruise on the Hooghly River, where you can enjoy a delicious dinner or snacks and have a smashing view of the shining lights of Diwali.
Witness the Ganga Aarti (fire offering) at Howrah's Ramakrishnapur Ghat where earthen lamps or diya are floated onto the river for a Hindu blessing .
Celebrate Diwali in Amritsar

Visit Golden Temple during Diwali
Amritsar is a Sikh city that is world-famous as the location of the Golden Temple. In Sikhism, Diwali is celebrated as Bandi Chhor Divas, the day that Guru Hargobind Sahib was released from unjust imprisonment. Diwali is holy for Sikhs, and during this time, the Golden Temple is draped in lights and surrounded by oil lanterns making it one of the most spectacular Diwali sights to witness.
Thousands of pilgrims will gather for a spectacular night of celebration on Diwali, and it is better to arrive there early to get good location. You can enjoy the wonderful display of fireworks, light candles for the festival like the pilgrims, join the deep meditation alongside the holy tank (the lake around the Golden Temple).
Get more ideas on the best places to spend Diwali in India.
What to Eat during Diwali 
Recommended Itinerary
In India, food plays an important role in Diwali celebrations, especially between family and friends. While the food eaten during Diwali varies, the most popular traditional foods eaten during Diwali are sweet treats and snacks! There are some Diwali foods that you cannot miss off your Diwali menu.

Diwali sweet
Diwali without sweet is not complete. Indian sweetmeats called mithai are made from ingredients like condensed milk, lentils, semolina, chickpea flour, and vegetables such as carrots and pumpkins. During Diwali days, Indian sweets are most in demand. The most popular sweet, called chirote, is a light and flaky dessert with a sugary filling. It's deep fried and usually served drizzled with syrup. Other popular Diwali sweets include karanji/gujiya (dried fruit dumplings), laddoos (flour and nut balls), barfis (powdered milk cakes), halvas (toasted semolina), and kheel batashas (puffed rice).

samosas
If you like savory snacks, samosas would be a good alternative. They are traditional Indian snacks that are common during Diwali. Stuffed with minced meat, peas, lentils, and other vegetables, they are usually shaped into triangles. Besides that, you can try stuffed moong dal ghughra (karanji), baked Chiwda (puffed rice, nuts, and dals), Gujarati fafda (fried crispy gram flour), omapodi (thin gram flour sticks) Diwali mixture, and ribbon pakoda (gram/rice flour pasta-like shapes).
Diwali is considered a feast for stomach, but how to enjoy it wisely and healthy? Here are some tips that should help you enjoy Diwali foods and snacks and have a happy Diwali:
Pick your sweets wisely: When you go to buy Indian sweets, it is better to go to professional mithai ('sweet') shops or ask advice from your local guide to avoid low-quality or unhealthy products.
Plan your meals and make reservations in advance: During Diwali, restaurants are always fully booked very quickly, so to avoid queuing too long, contact us or ask your guide to help you with table reservations.
When in Rome, do as Rome does: Hindus believe food is a gift from God, so they will sacrifice to God before the food is eaten to show their respect. Avoid eating beef around Hindus, as cow meat may not be eaten by Hindus. Other cow products like milk, curd, etc. are used for worship, but may be eaten in a non-worship context.

Diwali food
Tips for Diwali in India 
Traveling in India is often an intense and chaotic experience on any day, but when Diwali comes along things can get even more crowded and confusing. Here are some tips about traveling in India during Diwali to help you have the most enjoyable holiday experience.
During the holiday fireworks and firecrackers are likely to be lit by locals throughout the night and at random times during the day. If you are a light sleeper, make sure to bring a pair of earplugs with you to ensure you are woken up too much by the explosions.
Children often celebrate by running through the streets armed with firecrackers and flaming sparklers. When you are walking through the city stay vigilant to avoid getting accidentally burnt.
Diwali markets are often hectic and busy and it is important to guard your belongings in case of pickpockets. 
Because there are many domestic tourists at this time, accommodation and transportation can get crowded. Always make sure to book your hotels and transport well in advance.
Contact us to tailor make a unique Diwali India tour for you.
Visiting India with Asia Highlights
Asia Highlights welcomes the chance to help you design your perfect trip to India. Check out the following links to learn more about our tours and get a head start on planning your hassle-free vacation today!
Why Travel with Asia Highlights During the Pandemic
Tailor-made experience: All of your ideas/needs will be carefully considered to create your ideal trip.
Worry-free planning: Your 1:1 travel consultant in Asia will take all the uncertainty out of your planning, helping you navigate any travel restrictions. 
No-risk booking: 100% refund policy! (up to 14 days before departure)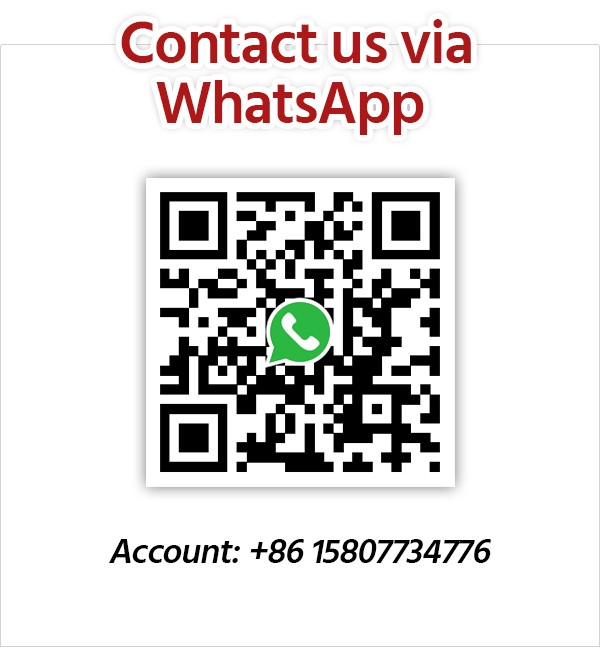 Get Inspired with Our Sample Itineraries
At Asia Highlights, we create your kind of journey — your dates, your destinations, at your pace. You can have any trip tailor made for your travel.
More Travel Ideas and Inspiration