India heats up in April — temperatures reach the high 30s °C (100+°F), but it is still pleasant enough for outdoor activities in popular cities. The month is particularly dry and sunny.
Since April is not a high season for tourists, it should be easy to book flights and hotels. Tourist sites will not be packed, so it will give you more of a chance to leisurely explore the sights and get some great photos without huge crowds in your shots.
India Weather in April: Overview

Average daytime temperature range in most areas of India: 22–35°C (72–95°F)
Average rainfall: 46 mm (2 inch)
Average rainy days: 3
Average sunny days: 27
Weather in Central North India (Delhi, Taj Mahal, Rajasthan...)
The weather in Delhi, Agra, Jaipur, and other cities in Rajasthan gets hot. Temperatures reach around 35°C (95°F) in the afternoon. The temperature at night is comfortable at around 20°C (68°F) though.
The dry and warm weather is still suitable for outdoor activities like seeing wild animals in national parks and visiting historical monuments. But it is better to visit in the early morning or the late afternoon to avoid the midday heat.
Clothing tips: Bring summer clothes like t-shirts, shorts, and prepare some thin trousers and long-sleeve tops for the nights. Sunglasses and a hat are advisable to protect you from the glare/heat.
Recommended Itinerary
Weather in Southern India (Mumbai, Goa...)
Southern cities are also entering their summer (hot season). Because the south of India is surrounded by ocean, the temperature is a few degrees cooler than in the north.
The daily high temperatures in Mumbai and Goa average 33°C (91°F). Their temperatures at night are around 26°C (79°F).
As the monsoon has not yet come, the weather is still dry and sunny in April. Going to the beach, visiting a lake, or cruising a waterway are good for an April trip.
Clothing tips: Pack t-shirts, shorts, and/or summer dresses.
Northern Mountainous Regions: The Himalayan Foothills
The Himalayan regions are still chilly in April. The temperature in April ranges from as high as 12°C (54°F) to as low as -1°C (30°F) in Leh, Ladakh.
Snow starts to melt there. If you are looking for snowy scenery or winter sports, April is not a good time. But you can go for other activities, like visiting temples or palaces.
Clothing tips: Pack winter (early spring) clothing, such as winter jackets and scarves.
Average Temperatures in India's Main Cities in April
| City | Average Temperature | Average Rainfall |
| --- | --- | --- |
| Delhi | 29°C (84°F) | 16 mm (1 in) |
| Agra | 30°C (86°F) | 7 mm (0 in) |
| Jaipur | 30°C (86°F) | 8 mm (0 in) |
| Varanasi | 31°C (88°F) | 7 mm (0 in) |
| Mumbai | 29°C (84°F) | 2 mm (0 in) |
| Goa> | 29°C (84°F) | 13 mm (1 in) |
| Kochi (Kerala) | 29°C (84°F) | 95 mm (4 in) |
Best 5 Places to Visit in India in April
In April, the weather in India is hot and dry. Leisurely outdoor activities like going to the beach, seeing temples, or visiting historic sites are often enjoyable.
Check out the best 5 places to visit in India for an April trip:

1. Ranthambore — Exciting Jeep Safaris
For wildlife enthusiasts, April is one of the best months to spot a wild tiger on a jeep safari. During hot-season weather, the tigers often come out in search of water or rest in the shade of trees.
Ranthambore National Park is the best spot to see a wide array of wild animals in the grasslands. 
Check out more on Best 7 National Parks for Tiger Safaris in India.
Recommended Itinerary
2. Agra — the Taj Mahal with Less Crowding

Taj Mahal
There will be fewer tourists in April at the Taj Mahal due to the heat. This offers a good opportunity to enjoy a quieter visit. You usually won't have to worry about trying to avoid the crowds to photograph the Taj Mahal.
As the heat will affect the comfort of a tour, a good idea is to visit at sunrise or sunset, which is also when the Taj Mahal at its finest.
Booking a hotel near the Taj Mahal will make your waking up a little more wonderful. In our 7-Day Classic Golden Triangle India Tour, we arrange for you an excellent hotel nearby, where you can enjoy Taj Mahal views from an infinity pool!
3. Munnar — Tea Plantations at Harvest Time

Munnar
If you seek a cooler place in April for sightseeing, Munnar could be a good choice. The temperature in Munnar in April ranges from 16°C (61°F) to 26°C (71°F).
The idyllic hill station of Munnar is located in Kerala, South India. It is most famous for its tea plantations. April is the harvest time for tea, so you would get the chance to meet the tea workers and watch them show you how the tea leaves are harvested.
There you can also find a church that appeared in a movie directed by Ang Lee — Life of Pi and explore Eravikulam National Park following the trails of its animals.
Check out our 9-Day Classic South India Tour including Munnar. 
4. Goa — Cool Water Activities

Goa
Goa in April is less crowded. If you are planning a honeymoon/anniversary trip and want a quiet and beautiful place, Goa could be a good destination.
The dry and sunny weather is perfect for all kinds of water sports. The bright sky and scenery is also great for photos.
You could also refresh yourself in a quiet resort by enjoying a cool pool and a cozy spa.
If you are thinking of a India trip with Goa, see our 11-Day India Highlights and Goa Honeymoon Trip
5. Shimla — Summer Capital of British India

A church on the Mall Road
Shimla is one of the best places to visit in April in India for the pleasant weather and rich activities. The temperature in Shimla in April lies between 12°C (54°F) to 26°C (79°F).
There you can learn about the stories of Shimla when it was the summer capital of British India by visiting its Victorian-style architecture.
You could also visit Jakhu Temple, which is dedicated to the monkey god of Hinduism, take a ride on the Toy Train, and go trekking.
Recommended Itinerary
Cost and Crowds
There are fewer tourists visiting India in April, because it is the beginning of the hot-then-wet off-season. This means that popular sights will likely be less crowded, and you will have better photo opportunities. Booking flights and hotels will also be easier and more affordable.
What Our Customers Said
2023 Chiang Mai CAD Yipeng Festival

We got early bird ticket and Bella was assisting us through whatsapp. Easy, competitive price, front row tickets. Thanks Bella, for being patient explaining everything to me. Highly recommended.

More

lily hartati, Dec 2022

We had an amazing trip to Thailand

We had an amazing trip to Thailand with Asiahighlights. Every detail was perfectly organised and we always had an instant customer support service in case of any issues.

More

bugra t, Nov 2022

Great experience!

Bella was very helpful and responsive to all our questions. They handled all the arrangements very professionally and we had a wonderful time! We would definitely recommend and use them again!

More

Christie, Nov 2022

I contacted to Bella from Asia Highlights

I contacted to Bella from Asia Highlights that to buy tickets to Yi Peng Festival in Chiang Mai when i was in my country.She helped me very much.You can trust this agency, and i advice Bella as the best!!

More

Elena, Nov 2022

I had booked Chiang Mai Yi Peng Sky Lantern Festival

I had booked Chiang Mai Yi Peng Sky Lantern Festival with Asia Highlight Travel, my travel advisor was Bella Kiu, the experience was great, got my tickets , communication was seamless.

More

Siskazi Lindeni, Nov 2022

Thank you Iris Wang & Bella Liu

I thought "no hope" in getting the tickets to Yee Peng Festival organize by CAD. Fortunately, together with Bella Liu, I managed to secure all our tickets. No one left behind. This trip to Chiang Mai will be a memorable one.

More

Little Puppy, Nov 2022

Very accommodating and helpful

Bella was super helpful in getting my ticket to the Yi Peng festival exchanged and was very accommodating. Quick and easy transaction and received ticket within 24 hours. Good communication throughout the process.

More

Helen Powell, Nov 2022

Very accommodating and helpful

Asia Highlights as a whole is also very informative and contains helpful advice that has helped me plan my travels in Thailand.

More

Helen Powell, Nov 2022
Tour India with Us
If you still cannot decide where to go or have any questions, just contact us. We're always happy to create a trip based on your interests, budget, group size, and other needs.
Why Travel with Asia Highlights During the Pandemic
Tailor-made experience: All of your ideas/needs will be carefully considered to create your ideal trip.
Worry-free planning: Your 1:1 travel consultant in Asia will take all the uncertainty out of your planning, helping you navigate any travel restrictions. 
No-risk booking: 100% refund policy! (up to 14 days before departure)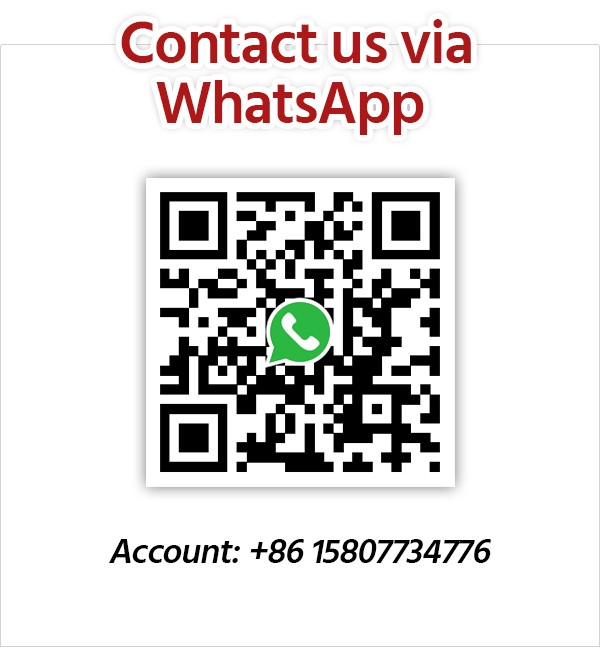 Get Inspired with Our Sample Itineraries
At Asia Highlights, we create your kind of journey — your dates, your destinations, at your pace. You can have any trip tailor made for your travel.
More Travel Ideas and Inspiration