Essential Central Asia Tour: Kazakhstan, Kyrgyzstan, and Uzbekistan
Central Asia consists of five independent republics. For this 11-day tour, we have chosen the three most popular countries with diverse traditions, cultures, and breathtaking scenic beauty for you to explore. Begin the tour from Almaty in Kazakhstan, which is the best-developed country in Central Asia. Continue to the majestic mountain-fringed Kyrgyzstan and discover incredible natural landscapes. Finally, end the tour in Uzbekistan, the historic hub of Central Asia, and appreciate its iconic monuments.
Highlights
Enjoy breathtaking views from Big Almaty Lake, which offers a scenic backdrop of snowy peaks, green valleys, and rare birds.
Explore Soviet-era style stations and try the subway in Tashkent.
Relax at Issyk-Kul Lake with champagne and fresh fruits on a private boat trip.
Discover the various monuments in Bukhara and Samarkand, which take you back in history to the rule of the Timurid Dynasty.
Explore the different local bazaars to get an up-close experience of local life.
What Our Customers Said
Asia Highlights tour of Thailand =AMAZING

Through the whole trip we toured many temples and markets, experienced amazing street food, and different Thai cultures in each city. We had a guide in each city which was SO helpful.

More

Melissa Gornie, Apr 2022

Priceless Thailand trip

I would like to Express and Extensively Thanks Asia Highliths for arranging my trip to Thailand from beginning to end. Everything was perfect, not like any other trip I been to.

More

Consumer, Jan 2020

From highlight to highlight

Thank you for assigning Ko Than as our Tour Guide !! He is beyond what words can describe. From the first moment we met him in Yangon when he greeted us with a smile, we knew he will be perfect.

More

Matthias Zschaemisch, Jan 2020

From highlight to highlight

Thank you to Asia Highlights, thank you to Than and everybody else in the background organizing this trip for me, my wife and my friends. It was truly memorable, and you guys made it special.

More

Matthias Zschaemisch, Jan 2020

Excellent Tour Operator!

This is the second time we have used Asia Highlights and have been thoroughly please with both experiences. This is a professional organization that has the right mix of skilled and knowledgable tour guides

More

Steve Feldman, Dec 2019

Excellent Tour Operator!

We just completed our Southeast Asia Cruise and used guides in Hanoi, Hue, Ho Che Min, in Vietnam, Bangkok, Thailand and Singapore. All the guide were GREAT!

More

Steve Feldman, Dec 2019

Very satisfied with the arrangement by Asia Highlights

We had an excellent group trip to Thailand this fall, thanks to Asia Highlights. We had lots of activity ideas in mind when we started planning our trip about an year ago,

More

Aoko, Dec 2019

Amazing experience!

We took the 5 day Yi Peng Festival your in Chiang Mai, Thailand. It was an amazing experience. We had two tour guides who were absolutely phenomenal. They answered all the questions we had and were always on time.

More

Bianca Hernandez, Dec 2019
Itinerary in Detail
This sample itinerary is designed for reference. Follow our tailor-made guidelines to create an ideal Central Asia travel holiday.
Day1
Arrival in Almaty (Kazakhstan)
Kazzhol Park Hotel Almaty (4-star)/ Rixos Almaty Hotel (5-star)
Arrive in Almaty. Your local guide will pick you up from the airport and drive you to your hotel for an overnight stay.
breakfast and lunch
Your Almaty day tour includes visits to a cathedral, museums, and the local market. You will be first taken to see the Central State Museum, which is one of the largest museums in Central Asia. Continue to Panfilov's Park, where you will visit the Zenkov Cathedral and Museum of Kazakh Musical Instruments. The Zenkov Cathedral is a Russian Orthodox cathedral, made entirely out of wood and without any nails. In the Museum of Kazakh Musical Instruments, you will find a unique collection of unusual musical instruments.

Museum of Kazakh Musical Instruments
Stop at the Green Bazaar and look for some traditional Kazakh foods at this sprawling market. The Green Bazaar is a local favorite and a renowned landmark in Almaty.
After lunch in a local restaurant, take a cable car up to Kok-Tobe Hill and enjoy the panoramic skyline. You can also enjoy the mini zoo, walking park, and the Beatles monument, which is a bronze statue of the Beatles band.  
Day3
Big Almaty Lake Tour
breakfast and lunch
Kazakhstan is a resource-rich economy, and this tour will also give you the chance to appreciate the natural resources of this country.
After breakfast, drive down to Medeo (17KM), from where you will take the cable car to Shymbulak Peak. In the summertime, you will enjoy views of green mountains and valleys, while in winters, you will find a majestic view of snowy peaks and skiers.
Continue driving to Big Almaty Lake (45KM) for breathtaking views of the blue lake and the surrounding Ili Alatau Mountains. If you are lucky, you may spot eagles flying above the lake and some other rare birds. The months of September and early October offer the best views.
Return to Almaty and enjoy the rest of the day at your leisure.

A panoramic view of the Big Almaty Lake
Day4
Almaty – Bishkek – Cholpon Ata (Kazakhstan / Kyrgyzstan)
Hotel Resort "Karven Four Seasons" (4-star)
breakfast and lunch
After breakfast, you will transfer to the airport to take a morning flight to Bishkek, the capital of Kyrgyzstan.
Upon arrival in Bishkek, your local guide and driver will take you to Cholpon Ata town (265KM), located on the northern shore of Issyk-Kul Lake. En route, you will visit Burana Tower, which used to be a minaret of the city's mosque. If you climb up the tower (the steps are very steep), you can enjoy magnificent views of this historical site from the top. Near the tower, there's the open-air museum of Balbas, with many carved stone figures.

Burana Tower
At Cholpon Ata, you will take a one-hour boat ride, with champagne and fresh fruits served on board - an excellent way to discover Issyk-Kul Lake. Issyk-Kul Lake is the world's second-largest alpine lake, which never freezes. If you are traveling between June and August, go swimming in the lake while enjoying an extraordinary view of the surrounding snowy mountains.

Enjoy a boat ride on the Issyk-Kul Lake.
Day5
Cholpon Ata - Bishkek
Sheraton Bishkek (4-star) / Orion Hotel Bishkek (5-star)
breakfast and lunch
Before driving back to Bishkek, you will visit the Museum of Petroglyphs. The stone petroglyphs are found around Kyrgyzstan and are gathered here as a unique stone garden. Take your time to stroll through the rocks and study the petroglyphs that date back to more than 4,000 years ago.
Upon arrival in Bishkek, walk around the city and pass Victory Square, National Opera and Ballet Theatre, and Ala-Too Square with Manas Statue. Visit the Osh Bazaar and discover the vivid local life and buy some dried fruit, candies, and local fresh fruits.

Bishkek Central Mosque
Day6
Bishkek - Tashkent (Kyrgyzstan / Uzbekistan)
Wyndham Tashkent (4-star) / Hyatt Regency Tashkent (5-star)
breakfast and lunch
Say goodbye to Kyrgyzstan as you take a morning flight to Tashkent, the capital of Uzbekistan. Tashkent is a unique mix of modern and Soviet-era architecture. You will have lunch on arrival before starting your trip to Tashkent.
Drive to the city center and visit the Amir Timur Square and Independence Square. Explore the Tashkent Subway, and visit some interesting subway stations like Kosmonavts, Alisher Navoi, and Pakhtakor with their unique and gorgeous decorations. Do ensure you visit the big, blue-color-domed Chorsu Bazaar. It is the biggest market in Tashkent and an excellent place to see the local side of Tashkent and Uzbekistan.

Tashkent Subway
The evening is for you to explore the city by yourself. You may choose to attend a performance at the Navoi Opera Theater, the first opera and ballet theater in Central Asia. Classic productions like Swan Lake are performed with incredible artists here at affordable ticket rates.  
Amelia Boutique Hotel (4-star)
breakfast and lunch
Take a breakfast box with you early in the morning and transfer to the railway station to take the high-speed train Afrosiab to Bukhara (07:28 - 11:19 ). Upon arrival at Bukhara train station, your guide and driver will transfer you to the old city area to start your city tour.
There's a saying that Samarkand is the beauty of the earth, but Bukhara is the beauty of the spirit. Your spirit beauty tour starts with a visit to the Ark of Bukhara, a massive fortress which was formerly a governmental center and was later used as a fortress until it fell to Russia in 1920. It is now a collection of museums and mosques. From here, you will get great views of the city.

The massive fortress, Ark Citadel
Next, visit Bolo Hauz Mosque, a good example of wood carving prowess and amazing ceiling painting skills; Samanid Mausoleum, a small brickwork building inside a park; and finally, the Chashma-Ayub Mausoleum, a holy place with Job's Well (named after the prophet Job) inside. Learn from your local guide about the irrigation system in the region and enjoy pictures of water merchants in ancient Bukhara and the equipment they used.

A brickwork of Samanid Mausoleum
Day8
Bukhara Walking Tour
breakfast and lunch
After breakfast, continue to explore Bukhara with a walking tour. You will start at Lyabi Khauz Square, and visit Nadir Divan-Beghi Madrasah, Divan-Beghi Khanaka, and Kukeldash Madrasah. Nadir Divan-Beghi was an important grandee, a vizier, and also an uncle of the Emir of Bukhara (Imam Quli Khan). There are interesting stories about the location of these buildings that your local guide will tell you.
Next, pass by the trade route and visit Magok-i-Attari Mosque, an Islamic mosque that dates back to Zoroastrian times. It is now a museum of carpets. You will reach the Trading Domes, which reflect what the old city looked like in the past. You will find Toki Zargaron (Dome of the Jewelers), Toki Sarafon (Dome of the Moneychangers), Toki Tilpak Furushon (Dome of the Headgear-Sellers), and Tim Abdulla Khan, which is famous for coffee and homemade cakes.
Continue walking to Poi Kalyan Complex, and visit Mir-i-Arab Madrasa, the most striking building in Bukhara. Not far from here, you can visit the landmark of Bukhara - the Kalyan minaret. It is interesting to learn how it survived the wrath of Genghis Khan, who destroyed most of the monuments of Central Asia.

Poi Kalyan Complex
On the way back to your hotel, stop at Chor-Minor for pictures. With four minarets, it is a part of the Bukhara landscape.
Day9
Bukhara - Shahrisabz - Samarkand
Alexander Hotel (4-star)
breakfast and lunch
Check out from your hotel and start your journey to Samarkand (280KM). You will have two stops for sightseeing en route.
The first stop is the Sitorai Mokhi Khosa Complex, which was the summer residence of the last Emir of Bukhara, not far from Bukhara. It combines Russian architecture with Asian designs and tells you about the royals' lavish lifestyle and their taste in art and architecture. You will also see three different museums: the Museum of Applied Arts, Museum of National Costume, and Museum of Needlework.
The next stop is Shahrisabz, the ancient capital city of the Amir Temur Empire and Timur's hometown, 85KM from Samarkand. Visit the Palace Complex of Ak-Saray, which was the most grandiose of all of Timur's constructions. It is an authentic ruin as only parts of its gigantic 65m gate-towers survive, but you can still find the turquoise and blue tile work and imagine how ornate it must have been in the past.

Statue of Timur
Visit the Dorut Tilovat Complex before driving to Samarkand. There are two parts to this complex: a mosque and a mausoleum. Like most monuments in Bukhara and Samarkand, it has blue domes. Unlike other monuments of this region that are overpoweringly blue and brown, the prayer hall here is lightly colored and gives you a sense of quietude and peace.

A lightly colored monument, Dorut Tilovat Complex
Upon arrival in Samarkand, you are free to explore the city by yourself. Don't miss the evening light-and-sound show at Registan Square, where you can take colorful pictures.
breakfast and lunch
Samarkand is one of the most ancient cities in the world, with many magnificent architectural monuments. Today, we will discover the history of Samarkand.
You will first visit the Gur-Emir Mausoleum, the resting place of Timur, who was the first ruler of the Timurid Dynasty. The building is splendid both inside and out with a majestic blue dome.
Next, visit the magnificent Registan Square, a trade and crafts square, and the city's cultural center in the 14th-15th century. During the daytime, you will have the opportunity to go inside and appreciate the three madrasahs around the square.

Registan Square
Drive to Bibi-Khanim Mosque, built by Amir Timur (Tamerlane) as a tribute to his wife. It was the Islamic world's largest mosque in Central Asia in the 15th century, with a splendid and richly decorated structure. Next door, there's Siab Bazaar, which functions as a modern-day supermarket.
The last stop is the Shakhi-Zinda Necropolis, a mysterious and unique monument of Samarkand. It was a single religious monument around 1,000 years ago. Temples, mausoleums, and buildings were continually added between the 11th and 19th centuries, leading to a combination of various architectural styles, methods, and beautiful craftsmanship.

Enjoy the various architectural styles at Shakhi-Zinda Necropolis.
Hand-Picked Hotels
We have selected hotels with different styles and for different budgets. Let us know your preferences and we will help you find the right one.

Cholpon-Ata
Hotel Resort Karven Four Seasons

Almaty
Kazzhol Park Hotel Almaty
Our Service Includes:
11 days from
US$ 2,889
per person (Based on 2 persons & 4-star hotels)
Private transfers and English-speaking tour guide
All guided sightseeing as detailed in the itinerary
Hotel accommodation mentioned in the itinerary
Breakfasts at hotels and lunches for every guided day
Governmental taxes
Tour code: ah-cn-3
For a quick conversation, simply reach us via WhatsApp:

+8615807734776
Email:
contact@asiahighlights.com
Start planning your tailor-made tour now. Your 1:1 travel consultant will reply within 1 working day.
Why Travel with Asia Highlights During the Pandemic
Tailor-made experience: All of your ideas/needs will be carefully considered to create your ideal trip.
Worry-free planning: Your 1:1 travel consultant in Asia will take all the uncertainty out of your planning, helping you navigate any travel restrictions. 
No-risk booking: 100% refund policy! (up to 14 days before departure)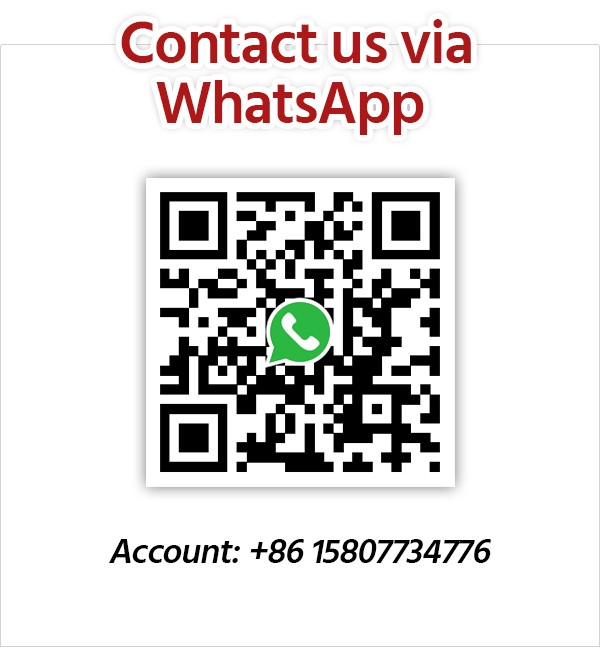 Get Inspired with Our Sample Itineraries
At Asia Highlights, we create your kind of journey — your dates, your destinations, at your pace. You can have any trip tailor made for your travel.
More Travel Ideas and Inspiration