Caucasus Tour of Azerbaijan, Georgia, and Armenia
When traveling in the Caucasus, you will not only get to explore landscapes of natural beauty with clean mountain air, fresh valleys, and views of the Caspian Sea, but you will also get to experience the unique mix of cultures in this region and learn its history.
In this 12-day Caucasus tour, you will start from Azerbaijan, a diverse country that features modern architecture and magnificent fortresses, mosques, and palaces. Continue to Georgia, a country with a rich history and culture, and also the cradle of wine. Finish the tour in one of the oldest countries, Armenia, and discover why it became the first Christian state in the world.
Highlights
Explore the Baku Old City and immerse yourself in medieval times
Stroll along the cobbled streets of Sheki and discover the local colorful food market.
Relax in the colorful Sighnaghi, the town of love, with a glass of wine.
Appreciate the Greater Caucasus Mountains from Bodbe Monastery.
Drive along Lake Sevan and enjoy breathtaking views of the snowcapped mountains from Sevanavank Monastery.
What Our Customers Said
We had an amazing trip to Thailand

We had an amazing trip to Thailand with Asiahighlights. Every detail was perfectly organised and we always had an instant customer support service in case of any issues.

More

bugra t, Nov 2022

Great experience!

Bella was very helpful and responsive to all our questions. They handled all the arrangements very professionally and we had a wonderful time! We would definitely recommend and use them again!

More

Christie, Nov 2022

I contacted to Bella from Asia Highlights

I contacted to Bella from Asia Highlights that to buy tickets to Yi Peng Festival in Chiang Mai when i was in my country.She helped me very much.You can trust this agency, and i advice Bella as the best!!

More

Elena, Nov 2022

I had booked Chiang Mai Yi Peng Sky Lantern Festival

I had booked Chiang Mai Yi Peng Sky Lantern Festival with Asia Highlight Travel, my travel advisor was Bella Kiu, the experience was great, got my tickets , communication was seamless.

More

Siskazi Lindeni, Nov 2022

Thank you Iris Wang & Bella Liu

I thought "no hope" in getting the tickets to Yee Peng Festival organize by CAD. Fortunately, together with Bella Liu, I managed to secure all our tickets. No one left behind. This trip to Chiang Mai will be a memorable one.

More

Little Puppy, Nov 2022

Very accommodating and helpful

Bella was super helpful in getting my ticket to the Yi Peng festival exchanged and was very accommodating. Quick and easy transaction and received ticket within 24 hours. Good communication throughout the process.

More

Helen Powell, Nov 2022

Very accommodating and helpful

Asia Highlights as a whole is also very informative and contains helpful advice that has helped me plan my travels in Thailand.

More

Helen Powell, Nov 2022

You are in safe hands

Albee was an absolute pleasure to work with. She responded to my suggestions readily to find suitable alternatives for my 2 week trip to Thailand with my wife. She answered all my questions promptly and thoroughly.

More

RJ, Oct 2022
Suggested Route

Itinerary in Detail
This sample itinerary is designed for reference. We offers you great ideas and amazing value yet it is only your interests that decide how your journey will be proceeded.
Day1
Arrival in Baku (Azerbaijan)
Holiday Inn Baku (4-star) / Hilton Baku Hotel (5-star)
Arrive in Baku. Meet your local guide and driver at the arrival hall and drive to your hotel. The rest of the day will be at your disposal.
Day2
Baku Tour and Absheron Peninsula
breakfast and lunch
Your Caucasus tour starts with a Baku city tour. You will first visit the Highland Park with a panoramic view of the Baku Bay. From there, you will be able to spot the major architectural landmarks of the Baku city, like the three Flame Towers, Crystal Hall, and the National Stadium. Next, explore the Baku Old City (12th - 19th century) and go on an inside tour to the three important sites there: Shirvanshah's Palace, Caravanserai, and Maiden Tower. Spend some time strolling the narrow streets and stop at the market square, which has numerous art studios and souvenir stalls.

Flame Towers in Baku
After lunch at a local restaurant, drive to the Absheron Peninsula (30KM) by the Caspian Sea. Visit Ateshgah of Baku, also known as the Fire Temple, which was once a place of worship for saints who came from India. The burning flame was located atop a natural gas vent in old times, but presently, the fire is fed by piped methane gas. Learn from your local guide why this place holds so much significance for the Zoroastrians. Return to Baku and the evening is free for you to explore the city by yourself.

Fire Temple-Ateshgah, a castle-like religious temple
Day3
Baku - Gobustan - Baku
breakfast and lunch
In the morning, drive to Gobustan (64KM) to visit the Petroglyphs Museum, where you can enjoy the cave paintings. Gobustan is home to mud volcanoes, and if weather allows, you can drive through them in a four-wheel drive. In summertime, it is advisable to bring sunscreen with UV protection to avoid getting sunburn.

Mud Volcanoes
After lunch, return to Baku and visit the Heydar Alyev Cultural Centre, one of the signature architectural landmarks of modern Baku, designed by Iraqi-British architect Zaha Hadid.

Heydar Alyev Cultural Centre, a quirky building designed by Zaha Hadid.
Day4
Baku - Shamakhi - Sheki
Sheki Palace Hotel (4-star) / Marxal Resort & SPA (5-star)
breakfast and lunch
Check out from the hotel and depart from Baku for Sheki (300KM). On the way, you will visit Diri Baba Mausoleum in Maraza village and the historical Juma Mosque in Shamakhi. This will be followed by a scenic drive through the awesome Muganly Mountain Pass. If time and weather allow, you can make a quick stop at Nohur Lake for a great mountain view.

Juma Mosque, a historical site and restored in 2013.
After lunch, continue driving to Sheki, a pleasant medieval town, which is fun to explore by foot. You can spend the rest of the day trying the local famous baklava (a rich, sweet dessert pastry made of layers of filo with hazelnuts, etc.) and strolling through the town.
Day5
Sheki - Azerbaijan/Georgia Border - Sighnaghi
Kabadoni Boutique Hotel
breakfast and lunch
Check out the hotel in the morning and start your day with a Sheki tour. You will visit the Sheki Khans Palace, which was once the summer residence for the Sheki Khans. The palace is surrounded by fortress walls with very impressive stained glass, but photography is not permitted inside. You will then visit the Caravanserai, a nice place to imagine yourself going back to the ancient Silk Road times. Explore the local bazaar, a colorful market where you can find almost everything you want to eat. Pack some snacks for the rest of your tour.

The stained glasses at the Sheki Khans Palace.
After lunch, drive to the Azerbaijan - Georgia border (115KM) and say goodbye to Azerbaijan. Your new tour guide and driver from Georgia will meet you at the border and escort you to Sighnaghi (50KM), also called the City of Love, which is especially popular among couples. The town was an important trading center on the Great Silk Road, full of architectural monuments, folk art, and handicrafts. This is also one of the best and most romantic places to taste Georgia wine. After checking in at the hotel, you may hire a motorbike from the hotel and go on a small adventure. Ride to discover what might attract you.

Sighnaghi, a romantic royal town, overlooks the Alazani Valley and faces the Greater Caucasus mountains.
Day6
Sighnaghi to Tbilisi
Lota Hotel Tbilisi (4-star) / Tbilisi Marriott Hotel (5-star)
breakfast and lunch
You may choose to have a late start to visit the Bodbe Monastery. This holy place is said to be the burial site of St. Nino, who converted Georgia to Christianity in the 4th century. It is now a nunnery and a good place to appreciate the Greater Caucasus Mountains.

Holy Bodbe Monastery
Enjoy some more free time in the town before driving down to Tbilisi (110KM), the capital of Georgia. After checking in at the hotel, you are free to explore the city in the evening.
Day7
Tbilisi City Tour and Free Walking Tour in Tbilisi Old Town
breakfast
Start your morning by sightseeing in Tbilisi. You will first visit the Holy Trinity Cathedral, which is the third-tallest Eastern Orthodox cathedral in the world. Continue to Metekhi Church, from where you can capture panoramic views of the old part of the city. Take the one-way Aerial Tramway up to the Narikala Fortress and admire the whole city from the top. Stroll down from the fortress and you will reach to the old part of the city.

Views from the Narikala Fortress.
The whole afternoon is for you to explore Sioni cathedral, the clock tower at the Rezo Gabriadze Theatre, Anchiskhati Church, Liberty Square, and the narrow streets with cozy cafes, wine bars, and souvenir shops. Try to take the local subway, a soviet style one with very deep underground and long escalators. Ask your guide for directions to reach your hotel.
Day8
Mtskheta Sightseeing Tour and Ananuri
breakfast and lunch
After breakfast, drive to the former capital of Georgia, Mtskheta (25KM). You will stop at the Jvari Monastery, an architectural masterpiece of the early Medieval Period. It is situated on a cliff above Mtskheta, a good place to view the confluence of the Aragvi and Mtkvari rivers. Continue to drive to Mtskheta and visit Svetitskhoveli Cathedral, a sacred place where the robe of Christ is kept.

Jvari Monastery
After lunch in a local restaurant, drive to the Ananuri Fortress Complex (78KM). It was a former residence of Argveti dukes, which overlooks the Jinvali Reservoir. This multifunctional architectural complex combines a castle, a bell tower, three churches, and beautifully carved walls. Take some nice pictures here. Head back to Tbilisi in the late afternoon.

Ananuri Fortress Complex
Day9
Tbilisi - Georgia/Armenia Border - Haghpat - Sevanavank - Yerevan
Messier 53 Hotel Yerevan (4-star) / Hyatt Place Yerevan (5-star)
breakfast and lunch
After breakfast, drive to the Georgian-Armenian border, Sadakhlo (75KM); on crossing the border, your local guide and driver will greet you in Armenia.
Drive to visit the Haghpat Monastic Complex (30KM). It is an exceptional example of Armenian architecture of the 10th - 13th century, which stands on a hillside, overlooking the Debed River Canyon.

Haghpat Monastic complex, a typical Armenian architecture.
After lunch in a traditional Armenian restaurant, drive down to Lake Sevan (138KM), one of the largest high-mountain freshwater lakes in the world. Here, you will visit Sevanavank Monastery, which is situated at the northwestern shore of the lake, surrounded by snowcapped mountains. It was an important spiritual center for several hundred years.
Depart to Yerevan (80KM), the capital of Armenia.

Sevanavank Monastery, also called the black monastery as it was built from black tuff.
Day10
Yerevan City Tour and Etchmiadzin Cathedral
breakfast and lunch
Start with a city tour in Yerevan. It is one of the world's oldest cities, and has the nickname "Pink City", as most Soviet-era buildings were constructed out of pink stones. You will first visit the Armenian Genocide Museum, which will give you an insight into the past suffering of the Armenian people. Next, visit the Cascade Monument which offers panoramic views of the city from the top and overlooks Mt. Ararat. The monument is a giant stairway made of limestone, with around 572 steps, separated into 5-6 floors. You can choose to climb the stairs or take the electrical escalators from the ground floor. There are different fountains, sculptures, and indoor galleries as well. Spend an hour and walk along the streets, and you may pass the Republic Square, Opera House, Swan Lake, and Abovyan Avenue.

Republic Square in Yerevan
After lunch in a local restaurant, drive out of the city to Etchmiadzin (20KM). Here, you will visit the Etchmiadzin Cathedral. It was the first cathedral built in ancient Armenia, and the most beautiful example of early Christian art and architecture. Return to Yerevan.

Etchmiadzin Cathedral, a museum of Christian relics
Day11
Garni Temple and Geghard Monastery
breakfast and lunch
In the morning, drive to Geghard (40KM) and visit Geghard Monastery, an ancient Armenian monastery. It is partially carved out of the mountain and surrounded by cliffs. You may have a chance to hear a cappella performance in this historical site. Visit Garni Temple, the best-known structure and symbol of pre-Christian Armenia. It is the only remaining Greco-Roman colonnaded building in Armenia.

Garni Temple, a 1st century Hellenic temple.
A special experience awaits you in Garni village. You will have a chance to take part in a ritual of baking the national lavash bread with the local villagers. Lavash is a soft, thin unleavened flatbread, baked in a tandoor oven. Enjoy an open-air lunch before returning to Yerevan.
You will have a free afternoon to explore the town before departing home the next day.

Lavash Baking
Hand-Picked Hotels
We have selected hotels with different styles and for different budgets. Let us know your preferences and we will help you find the right one.


Our Service Includes:
12 days from
US$ 3,280
per person (Based on 2 persons & 4-star hotels)
Private transfers and English-speaking tour guide
All guided sightseeing as detailed in the itinerary
Hotel accommodation mentioned in the itinerary
Breakfasts at hotels and lunches for every guided day
Governmental taxes
Tour code: ah-cn-1
Start planning your tailor-made tour now. Your 1:1 travel consultant will reply within 1 working day.
For a quick conversation, simply reach us via WhatsApp:

+8615807734776
Email:
contact@asiahighlights.com
Why Travel with Asia Highlights During the Pandemic
Tailor-made experience: All of your ideas/needs will be carefully considered to create your ideal trip.
Worry-free planning: Your 1:1 travel consultant in Asia will take all the uncertainty out of your planning, helping you navigate any travel restrictions. 
No-risk booking: 100% refund policy! (up to 14 days before departure)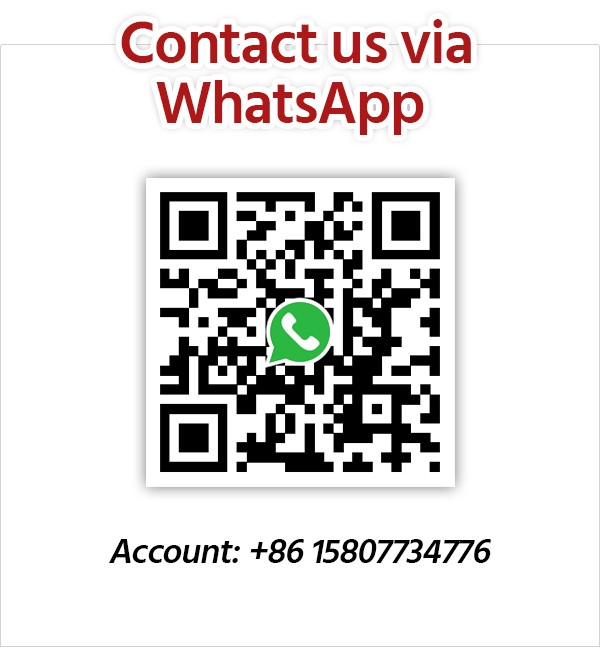 Get Inspired with Our Sample Itineraries
At Asia Highlights, we create your kind of journey — your dates, your destinations, at your pace. You can have any trip tailor made for your travel.
More Travel Ideas and Inspiration