Discover Georgia and Armenia: Religion and Food
As two of the oldest Christian countries in the world, Armenia and Georgia are dotted with unique historical monuments, and they each have distinct culinary traditions. On this 10-day tour of Georgia and Armenia, you will learn about the history and culture of these two countries, visit old heritage churches and monasteries, and cook and taste dishes from their traditional cuisines, from meats to sweets. Georgia is also the cradle of wine; you will go on the Kakheti wine tour, and taste wine and learn about traditional methods of winemaking.
Highlights
Discover World Heritage churches and cathedrals.
Enjoy locally produced wine and learn about traditional methods of winemaking in Kakheti.
Relax in colorful Sighnaghi, the City of Love.
Learn from the locals how to cook traditional dishes in Georgia and Armenia.
Visit the snowy mountains and breathe in the fresh air in Kazbegi.
What Our Customers Said
We had an amazing trip to Thailand

We had an amazing trip to Thailand with Asiahighlights. Every detail was perfectly organised and we always had an instant customer support service in case of any issues.

More

bugra t, Nov 2022

Great experience!

Bella was very helpful and responsive to all our questions. They handled all the arrangements very professionally and we had a wonderful time! We would definitely recommend and use them again!

More

Christie, Nov 2022

I contacted to Bella from Asia Highlights

I contacted to Bella from Asia Highlights that to buy tickets to Yi Peng Festival in Chiang Mai when i was in my country.She helped me very much.You can trust this agency, and i advice Bella as the best!!

More

Elena, Nov 2022

I had booked Chiang Mai Yi Peng Sky Lantern Festival

I had booked Chiang Mai Yi Peng Sky Lantern Festival with Asia Highlight Travel, my travel advisor was Bella Kiu, the experience was great, got my tickets , communication was seamless.

More

Siskazi Lindeni, Nov 2022

Thank you Iris Wang & Bella Liu

I thought "no hope" in getting the tickets to Yee Peng Festival organize by CAD. Fortunately, together with Bella Liu, I managed to secure all our tickets. No one left behind. This trip to Chiang Mai will be a memorable one.

More

Little Puppy, Nov 2022

Very accommodating and helpful

Bella was super helpful in getting my ticket to the Yi Peng festival exchanged and was very accommodating. Quick and easy transaction and received ticket within 24 hours. Good communication throughout the process.

More

Helen Powell, Nov 2022

Very accommodating and helpful

Asia Highlights as a whole is also very informative and contains helpful advice that has helped me plan my travels in Thailand.

More

Helen Powell, Nov 2022

You are in safe hands

Albee was an absolute pleasure to work with. She responded to my suggestions readily to find suitable alternatives for my 2 week trip to Thailand with my wife. She answered all my questions promptly and thoroughly.

More

RJ, Oct 2022
Suggested Route

Itinerary in Detail
This sample itinerary is designed for reference. Follow our Tailor-made Guidelines to create your ideal tour of Georgia and Armenia.
Lota Hotel Tbilisi (4-star) / Tbilisi Marriott Hotel (5-star)
When you will arrive in Tbilisi, meet your local guide and driver, and transfer to your hotel. The rest of the day is yours; you may go out exploring or stay in and relax.
breakfast and lunch
In the morning, visit the third-tallest Eastern Orthodox cathedral in the world, the Holy Trinity Cathedral. Take in panoramic views of the old city from Metekhi Church. Then, ride a one-way aerial tramway up to Narikala Fortress. Walk down from the fortress and explore the old city as you wish.

Holy Trinity Cathedral of Tbilisi is the main Georgian Orthodox cathedral.
During your explorations, you may visit Sioni Cathedral, the clock tower at Rezo Gabriadze Theatre, Anchiskhati Basilica, and Liberty Square. You could also wander through the narrow streets, have a cup of coffee in one of the cozy caf's, or buy souvenirs at the Dry Market.
Day3
Kakheti Wine Tour and Sighnaghi
breakfast and lunch
After breakfast, drive to the Kakheti region (100KM), the cradle of Georgian wine, which has an 8,000-year-old history of winemaking.
First, visit Shumi Winery, which is surrounded by vineyards, flowers, and trees. You will taste two or three types of wine, including cha cha or zigu. Next, visit Numisi, a family-owned winery that has an old wine cellar and museum with a history of over a 500 years. There, you will learn about the Georgian method of winemaking and see every instrument used to make the wine. You will also have the chance to cook Georgian food, such as khinkali (Georgian dumpling) and khachapuri (cheese-filled bread). Enjoy the food you make for lunch.

Georgia Wine and Khachapuri
In the afternoon, drive to Bodbe Monastery, the burial place of St Nino, who converted Georgians to Christianity. Then, explore Sighnaghi, the City of Love and the Royal Town. Sighnaghi was once an important trading post on the Great Silk Road; it used to be surrounded by defensive walls with 23 towers. Spend your time wandering around the town before traveling back to Tbilisi.

Colorful Sighnaghi, the city of love
Day4
Mtskheta Tour, Ananuri, and Kazbegi
Hotel Sno Kazbegi (4-star) / Rooms Hotel Kazbegi (5-star)
breakfast and lunch
After breakfast, drive to Mtskheta (25KM), the former cultural and religious center of Georgia. Visit two heritage sites at Mtskheta. First , visit an Early Medieval Period architectural masterpiece, the Jvari Monastery, which is on a hilltop, with a good view of the confluence of the Aragvi and Mtkvari Rivers. Then, visit the Svetitskhoveli Cathedral. According to legend, the robe of Christ is preserved in the cathedral.

Jvari Monastery
Next, drive to the Ananuri Fortress Complex(45KM), which boasts of a castle, bell tower, and three churches. It was the former residence of the Argveti dukes, and has beautifully carved walls.
Continue driving on the Georgian Military Highway and you will arrive in Kazbegi (85KM). Switch to a 4WD vehicle and travel through beautiful valleys and woods to the Gergeti Holy Trinity Church. The church is a simple stone building with a bell tower, but its location at an altitude of 2,170m makes it special. On a clear day, you can see the highest glaciers on Mt. Kazbegi from the church (5,000m).
Stay overnight in Kazbegi.

Overlooking Mt Kazbegi and the old town from the Gergeti Holy Trinity Church
Day5
Stalin Museum, and Cave Town Uplistsikhe Tour, and Return to Tbilisi
breakfast and lunch
After breakfast, drive to Gori (185KM) and pay a visit to the Stalin Museum. The museum includes many pictures, statues, personal belongings, and the private bulletproof train of Joseph Stalin, the former leader of the Soviet Union. Then, explore the cave town, Uplistsikhe, which dates back to 1-2 millennia B C. Discover its various styles of rock-cut carvings and the coexistence of pagan and Christian architecture.
Return to Tbilisi and take the rest of the day for yourself.

An ancient cave house of the Uplistsikhe
Day6
Georgian--Armenian Border Crossing and Lake Sevan
Messier 53 Hotel Yerevan (4-star) / Hyatt Place Yerevan (5-star)
breakfast and lunch
After breakfast, drive to the Georgian-Armenian border (75KM) for border crossing formalities; your local Armenian guide and driver will greet you at the border.
Drive to visit the Haghpat Monastery Complex(30KM), a medieval monastery complex that stands on a hillside and overlooks the Debed River Canyon.
After lunch, continue driving to Lake Sevan (135KM), one of the largest and highest freshwater lakes in the world. Admire medieval Armenian architecture at the important spiritual center, Sevanavank Monastery, where you can get a great view of the lake.
Then, drive to Yerevan (80KM), the capital of Armenia and check in at the hotel for the night.

A panoramic view of Lake Sevan with two churches of Sevanavank Monastery.
Day7
Yerevan City Tour, Local Cuisine, Cook and Etchmiadzin Cathedral
breakfast and lunch
Yerevan, a city with a long history, is also called the Pink City, as most Soviet-era buildings were constructed with pink stones. Start your Yerevan city tour with a visit to the Armenian Genocide Museum, which provides great insight into Armenia's past. Then, visit the Cascade, which is a giant stairway made of limestone; it has 572 steps, and is separated into 5-6 floors. Spend an hour walking along the city streets; you may pass Republic Square, the Opera House, Swan Lake, and Abovyan Avenue Street on your walk.

Republic Square in Yerevan City.
At noon, you will have the opportunity to cook and eat dishes from the local cuisine - dolma (young grape leaves filled with rice or meat) and khorovats (Armenian kebab).

Traditional Armenian cuisine, Dolma and Khorovats.
After lunch, drive from the city to Etchmiadzin (20KM). Here, you will visit Etchmiadzin Cathedral, which was the first cathedral built in ancient Armenia and one of the most beautiful examples of Christian architecture.
Later, return to Yerevan and explore the city on your own.

Etchmiadzin Cathedral
Day8
Garni Temple and Geghard Monastery
breakfast and lunch
In the morning, drive to Geghard (40KM) and visit the ancient Armenian Geghard Monastery. This monastery is partially carved out of the mountain and surrounded by cliffs. Then, visit Garni Temple, a well-known structure and symbol of pre-Christian Armenia. It is the only remaining Greco-Roman colonnaded building in Armenia.

Garni Temple, a remaining Greco-Roman colonnaded building in Armenian.
In Garni village, you will have the chance to take part in the ritual of baking the national bread, lavas (a soft, thin, unleavened flatbread). Enjoy an open-air lunch before returning to Yerevan.
Day9
Khor Virap Monastery and Noravank Complex
breakfast and lunch
After breakfast, drive to Khor Virap Monastery (45KM), one of the most revered monasteries in Armenia and a holy site for the Armenian Apostolic Church. It is said that St Gregory the Illuminator was imprisoned in the monastery for 13 years for attempting to disseminate Christianity until King Tiridates decided to adopt the new religion. It is also a good place from which to view Mount Ararat and the vast plains that touch the Turkish border.

Overlooking the Mount Ararat
Continue driving to the famous Noravank Complex (85KM), a two-story church located on the ledge of a deep, winding gorge. Here, you will find stunning views of the surrounding canyon.

Noravank Complex
Return to Yerevan and spend the rest of the day at your leisure.
Hand-Picked Hotels
We have selected hotels with different styles and for different budgets. Let us know your preferences and we will help you find the right one.

Tbilisi
Lota Hotel Tbilisi

Kazbegi
Hotel Sno Kazbegi
Our Service Includes:
10 days from
US$ 2,499
per person (Based on 2 persons & 4-star hotels)
Private transfers and English-speaking tour guide
All guided sightseeing as detailed in the itinerary
Hotel accommodation mentioned in the itinerary
Breakfasts at hotels and lunches for every guided day
Governmental taxes
Tour code: ah-cn-4
Start planning your tailor-made tour now. Your 1:1 travel consultant will reply within 1 working day.
For a quick conversation, simply reach us via WhatsApp:

+8615807734776
Email:
contact@asiahighlights.com
Why Travel with Asia Highlights During the Pandemic
Tailor-made experience: All of your ideas/needs will be carefully considered to create your ideal trip.
Worry-free planning: Your 1:1 travel consultant in Asia will take all the uncertainty out of your planning, helping you navigate any travel restrictions. 
No-risk booking: 100% refund policy! (up to 14 days before departure)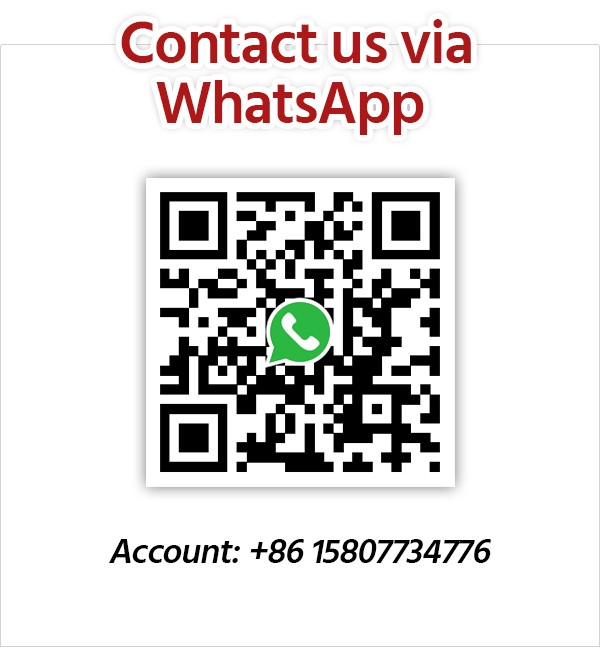 Get Inspired with Our Sample Itineraries
At Asia Highlights, we create your kind of journey — your dates, your destinations, at your pace. You can have any trip tailor made for your travel.
More Travel Ideas and Inspiration