Cambodia's weather in December is warm/mild, and rainfall is low throughout Cambodia, which makes it a great time to visit. Continue to read for typical weather in December in Cambodia, including average temperatures and rainfall, as well as travel tips on what to wear and best places to visit.
Cambodia Weather in December: Overview
Average temperature range: 23–30°C (73–86°F)
Average rainfall: 10–60 mm (0–2 inches)
Average rainy days: 2–8
Average sunny days: 20–25
It is warm and dry in Cambodia in December. The average maximum temperature is 30°C (86°F) and the average minimum is 23°C (73°F). Rain even dies away on the west coast of Cambodia. You can enjoy warm sunshine on most days of December.
Recommended Itinerary
Cambodia's Major Cities' Weather in December
| Location | Min. Temp. (ºC) | Max. Temp. (ºC)  | Average Rainfall (mm) |
| --- | --- | --- | --- |
| Phnong Penh | 22 | 30 | 10 |
| Battambang | 20 | 30 | 19 |
| Siem Reap | 22 | 30 | 12 |
| Sihanoukville | 23 | 31 | 55 |
| Koh Rong | 21 | 28 | 127 |
Phnom Penh: Temperatures are quite warm, ranging from 22–31°C (72–88°F), and the days are mostly sunny in December around Phnom Penh. It is mild in the mornings, which is a good time to plan outdoor activities. And it can get hot in the afternoons, as the sun shines for most of December.
Battambang and Siem Reap: You can expect warm and sunny days in Battambang and Siem Reap. The average temperature range is 21 to 31°C (70–88°F). Rain is extremely rare and most of that happens at night.
Kampot and Sihanoukville: Thanks to the humidity and onshore breezes of the Gulf of Thailand, Cambodia's west coast area is cloudy and warm at around 24–32°C (75–90°F). The dry and comfortable weather conditions make December a good time to visit the historical temples and buildings around the coastal areas.
The Best Choice for the First-Timers to Thailand and Cambodia
The Best Places to Visit in Cambodia in December
As one of the best months to visit Cambodia, December is in the high tourist season. You can visit all parts of Cambodia without risk of adverse weather effects in this month. If you are visiting during New Year's Eve, you can experience Cambodia's local New Year celebrations.
1. Angkor Wat

December is a good time to visit Angkor Wat as the temperature is cool for a walking tour. As a must-visited attraction in Cambodia, it was built between 802 and 1432. Angkor Wat was the largest "temple city" in the world during the medieval age, and it was used as the powerhouse of the Khmer kings. The construction of the temples is so marvelous that it attracts thousands of travelers to visit Cambodia. It deserves a day of your touring time, as it will help you to understand the Angkorian period's architectural achievements and religious culture. Read more about Angkor Wat. 
2. Phnom Penh

If you are making your first visit to Cambodia, then Phnom Penh should be on your list. Lying on the banks of the Mekong River, Phnom Penh is a city that represents modern Cambodia and the ancient Khmer kingdom. There you can explore the Royal Palace complex to appreciate the beauty of the structure and learn more about the history of Cambodia. Spend some time at the Killing Fields of Choeung Ek and Tuol Sleng Museum (notorious prison S-21) to feel the historical terror this nation suffered under Khmer Rouge rule. There are numerous fun things to do and see in the capital city too. Read more about top things to do in Phnom Penh. 
3. Siem Reap

Siem Reap is a good place to celebrate Christmas and New Year as the streets are decorated in December. Famed for its temple ruins and historical heritage, Siem Reap is one of the top-visited destinations in Cambodia. The ancient city is rich in numerous ancient ruins and history-filled museums. If you are tired of visiting temples and ruins, then Siem Reap offers a richness of other touring activities, including amazing nightlife, vibrant old markets, cool bars, and more. You can always find something interesting in this city. Read more about top things to do in Siem Reap.
4. Ratanakiri

Well-known for its waterfalls, minority culture, elephant parks, and numerous national parks, Ratanakiri is good place for you to explore the natural beauty of Cambodia. The endless red-dirt roads and the scattering of minority villages along the roads are another of the highlights of a trip to Ratanakiri. Go for trekking, hiking, and animal viewing at the numerous national parks and nature reserves in Cambodia: Veun Sai-Siem Pang Conservation Area, Virachey National Park, and more.
5. Battambang

Battambang in December is quiet and peaceful. Located in the northwest of Cambodia, Battambang is a beautiful place where you can explore the peaceful countryside scenery of Cambodia. It is interesting to walk through the rice fields and experience local life in the tiny villages surrounding the city. Besides its natural beauty, Battambang is also rich in historical sites and cultural heritage. One of the popular travel activities there is to take a bamboo train, whose "carriages" are made from wood and bamboo to explore Battambang. Read more about top things to do in Battambang. 
Crowding and Costs in December
December is one of the peak months of the high travel season in Cambodia, especially during the "Western" holiday season (the Christmas / New Year's period). Tourist areas get more crowded, and hotel and flight costs are much higher than in other months. So, book early to if you would like to visit Cambodia in December.
Clothes to Wear in December
The temperature in December is warm throughout Cambodia. So, shorts, skirts, light trousers, T-shirts, and other light clothes are good for this month. It is recommended to pack some warm clothing, such as a jacket or jeans to avoid feeling cool on some evenings and early mornings. Rainfall is rare in December, especially around Siem Reap. A raincoat or umbrella is generally unnecessary.
What Our Customers Said
A truly magical experience

You measure the quality of a tour company with how they handle the bumps along the way. Encountering unexpected baggage fees from Cambodia Angkor Air in Siem Reap.Albee without hesitation agreed to cover this cost.

More

Bob Bosshard, Mar 2020

A truly magical experience

We have just returned from an amazing trip to Laos, Cambodia and Vietnam. Our travel adviser Albee Ning prepared a wonderful itinerary taking us to great locations with creative activities highlighting local culture.

More

Bob Bosshard, Mar 2020

Great trip with Asia Highlights

We had already booked two trips in China with China Highlights. Both trips were a great experience. So when planning our trip to Cambodia we immediately thought of Asia Highlights because they offer a trip to Vietnam

More

Frank & Nadia, Nov 2019

Asia Highlights is perfection

My husband and I just returned from an 8 week trip thoughout China- Laos, Cambodia, Vietnam and also Singapore and Phuket. I worked with Ruby of Asia Highlights for months designing my dream independant private trip.

More

Barb, May 2019

Asia Highlights is perfection

I have travelled for years personally and professionally and I have to say that Ruby and Asia Highlights are one of the best operators I have ever encountered.

More

Barb, May 2019

Wonderful vacation with Asia Highlights

We traveled with Asia Highlights 14 days through Cambodia and Myanmar. Leo from Asia Highlights made the itinerary and organized everything perfect ! We really enjoyed the tour, the hotel selection was great !

More

Stefan H, Feb 2019

worthwhile to visit Cambodia and Vietnam

Asia Highlights (Albee Ning) arranged a meangful and interesting tour of Cambodia, Vietnam and Hong Kong. The guides explained the historical significance of the sights and were personable, knowledagable and flexible.

More

Graham Catlett, Nov 2018

We just came back from a 14 day…

This was a family trip with 2 adults and a 14 year old. It was a fabulous vacation. Asia Highlights did an awesome job recommending hotels and provided a great itinerary. The hotels were top notch.

More

Greg Cieslik, Sep 2018
Why Travel with Asia Highlights During the Pandemic
Tailor-made experience: All of your ideas/needs will be carefully considered to create your ideal trip.
Worry-free planning: Your 1:1 travel consultant in Asia will take all the uncertainty out of your planning, helping you navigate any travel restrictions. 
No-risk booking: 100% refund policy! (up to 14 days before departure)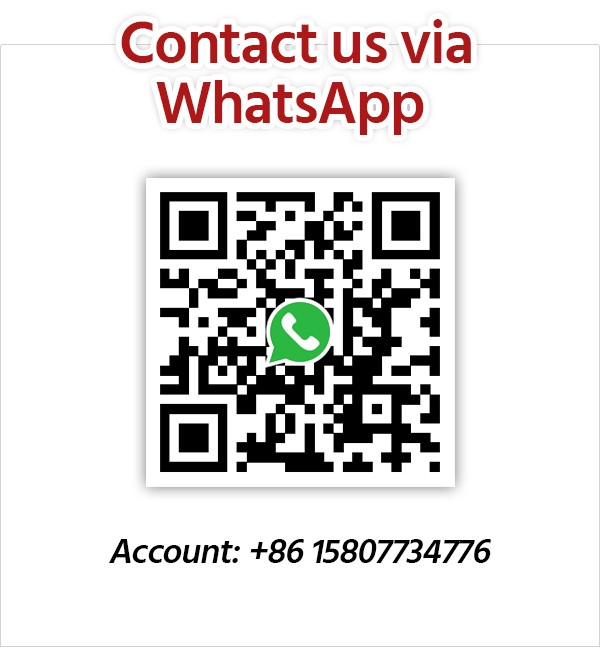 Get Inspired with Our Sample Itineraries
At Asia Highlights, we create your kind of journey — your dates, your destinations, at your pace. You can have any trip tailor made for your travel.
More Travel Ideas and Inspiration