August is hot and humid in Cambodia. It is the wettest month for Cambodia's coastal areas, with rainfall occurring on an average of 18 days. Read on for typical weather in August in Cambodia, including average temperatures and rainfall, as well as travel tips on what to wear and best places to visit.
Cambodia Weather in August: Overview
Average temperature range: 23–32°C (75–90°F)
Average rainfall: 180–380 mm (8–15 inches)
Average rainy days: 15–20
Average sunny days: 5–10
The weather in August is hot and humid in Cambodia, with an average temperature range of 23°C to 32°C. Temperatures at night in the highlands are a bit lower than in the central and southern parts. It is a good idea to arrange more indoor activities in August as well as a few flexible outdoor excursions for when the weather brightens up.
August Weather in Major Cities in Cambodia
| City | Min. Temp. (ºC) | Max. Temp. (ºC)  | Rainfall (mm) |
| --- | --- | --- | --- |
| Phnom Penh | 25 | 33 | 180 |
| Battambang | 24 | 32 | 150 |
| Siem Reap | 24 | 32 | 210 |
| Sihanoukville | 26 | 29 | 400 |
| Koh Rong | 25 | 33 | 510 |
In August, the average temperature range in Cambodia is 23–32°C (75–90°F), with an average of 18 rainy days in the month. Here is the typical weather for some of Cambodia's major cities in August. 
In Siem Reap, the weather is hot, humid, and wet. The daytime temperature reaches an average maximum of 32°C (90°F) and a minimum of 24°C (76°F). August rainfall in Siem Reap remains steady at around 210 mm (8 in). There are typically 18 rainy days in August.
In Phnom Penh, the weather is slightly warmer than in Siem Reap, but it is humid and very wet. The daytime temperature reaches an average maximum of 33°C (91°F) and a minimum of 25°C (77°F). August rainfall in Phnom Penh continues to increase at around 180 mm (7 in). There are 18 rainy days in August in Phnom Penh on average. The humidity in Phnom Penh in August is 81%.
In Battambang, the average temperature in August is 28°C (82°F). Night temperatures reach lows of around 24°C (75°F), and daytime temperatures reach highs around 32°C (90°F). There are typically 27 rainy days. Rainfall is some of the lowest in the country at a moderate 150 mm (15 in). The humidity in August remains at 83%.
Recommended Itinerary
The Best Places to Visit in Cambodia in August
Regardless of the frequent moderate-to-very-heavy rain, August can be a good time to visit Cambodia. With few visitors in this month, you can enjoy calm tourist hotspots and quiet attractions without the crowds. And the rainfall makes everything lush and clean. We have selected the following places that are most suitable for you to explore in August.
1. Angkor Wat

With fewer visitors, August is a good month to visit the awe-inspiring temples at Angkor Wat, which is a must-visit for most travelers to Cambodia at any time. Appreciate the statues, Buddhist temples, and ancient structures during the off-peak season, when there will not be as many visitors. Tour guides at the entrance of the site do not charge as much as they do during the peak tourist season.
2. Phnom Penh

Phnom Penh has rich array of historical temples and museums where you can hide away from the summer heat and showers in August. Lying on the banks of the Mekong River, Phnom Penh is a city where you can experience the chaotic street life of Asia and peaceful contrasts in its temples and palace. There you can explore the Royal Palace complex to appreciate the beauty of the architecture and learn more about the history of Cambodia. There are numerous fun things to do and see in Phnom Penh.
3. Battambang

There are many activities you can do in Battambang in August, including cycling around the countryside, exploring the French colonial architecture, and visiting the local temples and pagodas. One of the popular travel activities there is to take the bamboo train, whose carriages are made of wood and bamboo, to tour Battambang.
4. Kampot

Rich in waterfalls, mountains, and caves, Kampot is a good place to visit in August. Located in the south of Cambodia, Kampot attracts tourists from all over the world for its beautiful scenic landscape and old colonial buildings. There you can spend time to explore the French hill station of Bokor National Park to learn more about its history. Explore the ancient ruins at the Kampot Kampong Trach caves, or just wondering around French colonial and Chinese-style shop houses. You can also take a small boat on the Kampot river to cruise through the small town.
5. Siem Reap

Numerous ancient ruins, interesting museums, vibrant nightlife, amazing old markets, cool bars, and excellent restaurants, all make Siem Reap a great place for a holiday, even when it can be rainy. As one of the top-visited destinations in Cambodia, Siem Reap is not only important as the gateway to the world-famed Angkor Wat, but also a city providing all the resources to make a great holiday happen. Read more about top things to do in Siem Reap.
Crowding and Costs in August
Because Cambodia faces substantial rainfall in this month, August is in the low season for traveling, when there are few visitors in Cambodia. Many 3- and 4-star hotels offer fantastic deals during this season. Despite the rain, the major outdoor activities are still open in all the major tourist cities in Cambodia.
Clothes to Wear in August
August is quite hot and humid during the daytime. Therefore, you should pack summer clothing, such as t-shirts, shorts, sunglasses, and light and loose-fitting cotton clothes. Long-sleeved shirts, and long pants will help protect you from mosquito bites and should be worn in temples and other places as a mark of respect. Depending on the city you plan to visit, you should come prepared with an umbrella and a raincoat. There might be sudden rains during the day or night.
What Our Customers Said
A truly magical experience

You measure the quality of a tour company with how they handle the bumps along the way. Encountering unexpected baggage fees from Cambodia Angkor Air in Siem Reap.Albee without hesitation agreed to cover this cost.

More

Bob Bosshard, Mar 2020

A truly magical experience

We have just returned from an amazing trip to Laos, Cambodia and Vietnam. Our travel adviser Albee Ning prepared a wonderful itinerary taking us to great locations with creative activities highlighting local culture.

More

Bob Bosshard, Mar 2020

Great trip with Asia Highlights

We had already booked two trips in China with China Highlights. Both trips were a great experience. So when planning our trip to Cambodia we immediately thought of Asia Highlights because they offer a trip to Vietnam

More

Frank & Nadia, Nov 2019

Asia Highlights is perfection

My husband and I just returned from an 8 week trip thoughout China- Laos, Cambodia, Vietnam and also Singapore and Phuket. I worked with Ruby of Asia Highlights for months designing my dream independant private trip.

More

Barb, May 2019

Asia Highlights is perfection

I have travelled for years personally and professionally and I have to say that Ruby and Asia Highlights are one of the best operators I have ever encountered.

More

Barb, May 2019

Wonderful vacation with Asia Highlights

We traveled with Asia Highlights 14 days through Cambodia and Myanmar. Leo from Asia Highlights made the itinerary and organized everything perfect ! We really enjoyed the tour, the hotel selection was great !

More

Stefan H, Feb 2019

worthwhile to visit Cambodia and Vietnam

Asia Highlights (Albee Ning) arranged a meangful and interesting tour of Cambodia, Vietnam and Hong Kong. The guides explained the historical significance of the sights and were personable, knowledagable and flexible.

More

Graham Catlett, Nov 2018

We just came back from a 14 day…

This was a family trip with 2 adults and a 14 year old. It was a fabulous vacation. Asia Highlights did an awesome job recommending hotels and provided a great itinerary. The hotels were top notch.

More

Greg Cieslik, Sep 2018
Visit Cambodia with Asia Highlights
While planning an August getaway, treat yourself to the best holiday experience and enjoy your stay even during the rains. Try local snacks with our informed staff and make your visit worthwhile.
A Southeast Asia Overview for a Shorter Vacation
Why Travel with Asia Highlights During the Pandemic
Tailor-made experience: All of your ideas/needs will be carefully considered to create your ideal trip.
Worry-free planning: Your 1:1 travel consultant in Asia will take all the uncertainty out of your planning, helping you navigate any travel restrictions. 
No-risk booking: 100% refund policy! (up to 14 days before departure)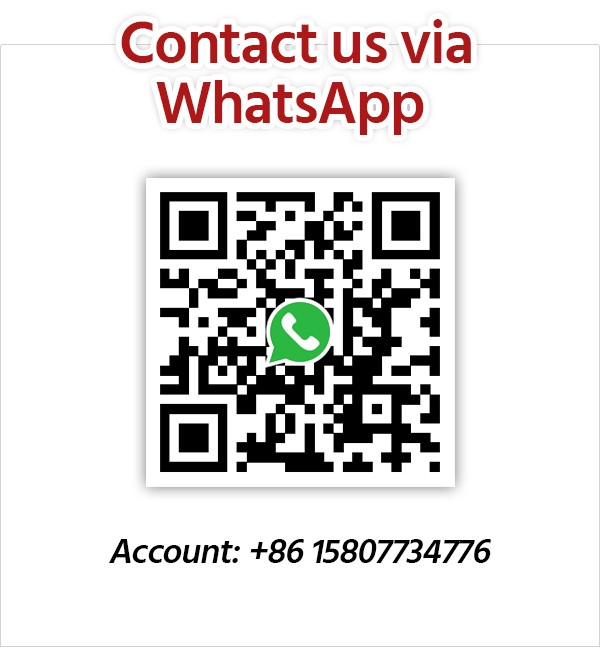 Get Inspired with Our Sample Itineraries
At Asia Highlights, we create your kind of journey — your dates, your destinations, at your pace. You can have any trip tailor made for your travel.
More Travel Ideas and Inspiration