Discover the Blessed Kingdom of the Himalayas
If you are interested in tracing the origins of Bhutanese history and culture, you should not miss visiting the valleys in the middle of Bhutan. This area played an important role in the early history of the kingdoms of Bhutan and the development of Buddhism. It is also the best place for you to experience authentic Bhutanese lifestyles and to meet the friendly and happy locals.
On this 12-day Bhutan tour, you would journey to the center from the popular west of Bhutan. Explore Paro, Thimphu, Punakha, and also Bumthang Valley to have a fuller understanding and authentic experiences of the history, culture, religious beliefs, lifestyle, and wildlife.
Days:12±
Best For: Discovery seekers
Price:from US$6,390 p/p
Tour Highlights
Unlock the splendid history and culture of Bhutan in its beautiful fortresses.

Discover the holy remains of the masters of Tibetan Buddhism in old temples hidden in the valleys.

Hike to 'Tiger Temple', one of the top 10 monasteries in the world.

Visit the Swiss Farm in the valley. Step into local people's lives deep in the Himalayas.

Discover sacred 'Burning Lake' where a well-known Bhutanese legend adds a sense of mystery.

Enjoy a hike in the Phobjikha Valley. Go pass the peaceful village, forests, and meadows

Encounter the wildlife living in the paradise of the Himalayas.

Witness unique Bhutanese craftsmanship in traditional workshops.

What Our Customers Said
Ms Bella is very prompt and helpful

Ms Bella is very prompt and helpful in answering to my queries. Well done. Also thanks to Asia Highlights for awarding my winning ticket.

More

LM Hang, Sep 2022

3 week trip to Thailand - Great planning assistance!

Coco is prompt, patient, detailed and intuitive as to the type of trip I wanted to plan. She went out of her way to even research some details of a Mekong river cruise that I booked on my own.

More

Steve, Sep 2022

Good surprise

Lily was awesome. Very patient,very informative.Totally recommend.

More

Mayalou flowers, Sep 2022

Good surprise

My experience with Asia highlights have been great. Not only are they legit but are very friendly and helpful as well. They'll help you with whatever you'll need, especially if you're a 1st timer in thailand.

More

Mayalou flowers, Sep 2022

Fantastic! Would use again

Albee and Asia highlights was fantastic! Albee responded within the hour for any random questions I had.

More

Nate Boyden, Aug 2022

Albee Is the best! And her guides are too!

Albee communicated almost immediately to any question/concern I came up with. She helped me adjust the itinerary based on the ages of my kids. We had the perfect balance of busy, cultural, and relaxing!

More

Danielle, Aug 2022

Excellent customer service

Albee did an excellent job translating our requirement in customizing a Thailand and Vietnam itinerary. She was very responsive prior, during and after the trip and even assisted in getting the Vietnam visa.

More

René, Aug 2022

Wonderful vacation at Koh Samui.

Albee Ning from Asia Highlights Travel did a great job from the very beginning and was always reachable and happy to accommodate our wishes and needs.

More

Tatjana Latinovic, Aug 2022
Suggested Route

Suggested Itinerary for Inspiration
Your preferences design the real journey. We're ready to create a wonderful Bhutan tour for you.
Day 1
Bhutan Arrival and Drive to Thimphu
Meet your private Bhutanese guide at the airport in Paro. Then get you will drive to Thimphu. On the way, you will stop at Ta Chog Lhakhang. It is a private monastery owned by the descendant of a famous Tibetan bridge engineer. you will see a typical iron chain bridge here.

The iron chain bridge of Ta Chog Lhakhang
Day 2
The Heart of Bhutan, Thimpu
Visit Buddha Dordenma. It is a massive golden statue of Shakyamuni on top of a hill and 125,000 smaller Buddha statues have been placed within it. Afterward, visit a landmark of Thimphu, the Memorial Chorten. For many Bhutanese, this large Tibetan-style chorten (a stupa preserving Buddhist relics) is a place where they perform their daily worship.
Visit the most important political dzong, Tashichho Dzong, in the afternoon. It is the headquarters of the central government, just like the White House in America, Downing Street in Britain, and Zhongnanhai in China.
Finally, you will visit Bhutan Post Office Headquarters, where you can make stamps with your own photos and put them on postcards for your family and friends.

The 'White House' of Bhutan, Tashichho Dzong
Day 3
Thimphu to Punakha, Gaze at the Himalayas
Drive from Thimphu to Punakha in the morning. Enjoy a stunning 360-degree panoramic view of the Himalayans at Dochula Pass. The 108 chortens gracing the mountain pass are very impressive.
In the afternoon, explore the most beautiful dzong in Bhutan — Punakha Dzong. It is also the most important dzong in Bhutanese history and is known as 'palace of great 'happiness' or 'palace of bliss'.
Stop at a suspension bridge viewpoint, and walk across the bridge to enjoy the scenery before driving back to your hotel.

The white pagodas at Dochula Pass
Continue driving toward the east to Trongsa in the morning. Visit Trongsa Dzong after arriving. It is an important Bhutan fortress. The first and the second king of Bhutan were enthroned there. It also played an important role in trade between east and west Bhutan. There are 23 buildings in this fortress. You would be able to study their exquisite decoration.
Visit the Royal Heritage Museum to appreciate its collections of Buddhist artwork and the personal effects of kings, such as a coat of the first king's and a pair of the fourth king's football shoes.

Trongsa Dzong
Day 5
Trongsa to Bumthang
Drive from Trongsa to Jakar, the central town of Bumthang. You would visit Jakar Dzong after arriving. It is a beautiful fortress on a hill's slopes. Enjoy the great view of the valley from the fortress.
Then, visit Wangdichholing Palace. Listen to stories of the first king of Bhutan, who was born there. It is the first palace in Bhutan that was not built in its fortress style.

A monk in Jakar Dzong
Day 6
Excursion to Tang Valley
Have a day tour to Tang Valley. On the way, you would visit the mysterious Mebar Tsho ('Burning Lake'). The stories about this place include Bhutan's top sage Pema Lingpa's revelations and his miraculous lamp that stayed alight in its waters. Many prayer flags and prayer stones testify to this place's sacred celebrity status.
Continue our drive along country roads, and enjoy idyllic scenery on the way to Ogyen Choling Palace. In the museum in this palace, you will get to know about the lifestyle of the nobility of Bhutan from the exhibits. It also evidences historical trade activities between Bhutan and Tibet.

Enjoy the great view of the valley
Day 7
Excursion to Ura Valley
On day 7, you would explore another peaceful valley — Ura. On a 1½-hour drive, see the stunning scenery of Chokhor Valley and Chhume Valley with a snow-capped mountain backdrop.
Walk around Ura village. Visit the old temple and the Swiss Farm in the village. Enjoy a talk with the local people to get some insights about how they make their living there.

Visit a farm in Ura Valley
Day 8
Bumthang to Gangtey
Say goodbye to Bumthang and drive west. On the way, you would visit a traditional workshop for weaving yathra (a kind of blanket with Bhutanese patterns) in Chumey Valley.

Women are doing traditional weaving
Day 9
Explore Phobjikha Valley
Start your exploration with a visit to Black-Necked Crane Information Center. Learn something about the cranes and the environment of the valley. You can use a telescope to observe the birds.
Then visit Gangtey Goemba. Appreciate this great monastery on the top of a hill and enjoy a beautiful view of the valley. Listen to the stories about the famous terton ('Buddhist scripture discoverer') Pema Lingpa and the living Buddha of this monastery.
Enjoy a short hike (about 1½ hours) on Gangtey Nature Trail with forest and valley views along the way.

Gangtey Nature Trail
Drive from Gangtey to Paro in the morning. Visit the National Museum (Ta Dzong Fortress) after arriving. Enjoy a fascinating collection of arts, relics, religious thangka paintings, household items, arms, handicrafts, stuffed animals, and Bhutan's famous stamps.
Then visit beautiful Paro Dzong (Rinpung Dzong) located on the slopes of a mountain.

Paro Dzong, the 'fortress on a heap of jewels'.
Day 11
Taktsang Monastery
Take an excursion to the unbelievable Taktsang Goemba — 'Tiger's Lair Monastery' (this takes approximately 5 hours with a round-trip walk). Located on the side of a cliff above Paro Valley, Taktsang is one of the most famous monasteries in Bhutan. It is famous for its 13 taktsang or 'tiger lairs' — caves in which Padmasambhava (Guru Rinpoche, a tantric Buddhist master) meditated. It is worth hiking all the way there to explore one of the top 10 monasteries in the world.

Explore the incredible Taktsang Temple
We'd transfer you to Paro Airport for your flight back home or to your next destination.
Ideas for Making This Trip Uniquely Yours
Special experiences can be added to brighten a honeymoon trip, a family vacation, a birthday, or satisfy personal interests.
Traditional Bhutanese Archery

For families

White Water Rafting in Punakha

For adventurers
Design your ideal trip with your personal destination expert now! Create My Trip
Hand-Picked Hotels
We select hotels with style and local features. Let us know your preferences and we'll find your ideal hotel.
| | | | | |
| --- | --- | --- | --- | --- |
| Hotel with Bhutanese style | Hotel surrounded by the forest | Hotel with Bhutanese style | Hotel with traditional decorations | |
Our Service Includes:
12 days from
US$ 6,390
per person (based on 2 persons and local 4-star hotels)
Private transfers and English-speaking tour guides.
Attractions tickets as detailed in the itinerary
Hotel accommodation mentioned in the itinerary
Meals mentioned in the itinerary
Governmental taxes
Tour code: ah-bt-3
Start planning your tailor-made tour now. Your 1:1 travel consultant will reply within 1 working day.
For a quick conversation, simply reach us via WhatsApp:

+8615807734776
Email:
contact@asiahighlights.com
Why Travel with Asia Highlights During the Pandemic
Tailor-made experience: All of your ideas/needs will be carefully considered to create your ideal trip.
Worry-free planning: Your 1:1 travel consultant in Asia will take all the uncertainty out of your planning, helping you navigate any travel restrictions. 
No-risk booking: 100% refund policy! (up to 14 days before departure)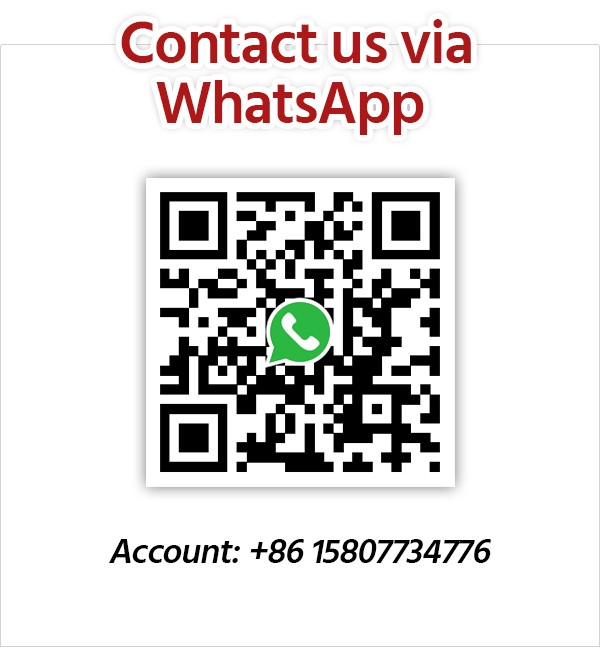 Get Inspired with Our Sample Itineraries
At Asia Highlights, we create your kind of journey — your dates, your destinations, at your pace. You can have any trip tailor made for your travel.
More Travel Ideas and Inspiration