A trip to Bhutan is an exciting adventure that invariably includes incredible views of the Himalayas, diverse national parks, and incredible religious and historical sites.
Bhutan is not only a joy to explore because of what you can see, but it is also incredible because of what you can experience. Enjoy the country's famous low-impact tourism, abundance of cultural experiences like festivals and celebrations, and gorgeous mountain forts and monasteries.
Bhutan Visas and Travel Restrictions

Now, Bhutan is open to travelers provided that they follow several COVID-19 restrictions that are in place.
Entry policy: All individuals wishing to travel into Bhutan are required to produce a COVID-19-negative certificate on arrival into the country. As of April 2022, all travelers are obliged to self-isolate for five days.
Visa policy: Most people traveling to Bhutan (except for nationals of India, Bangladesh, and the Maldives) need a tourist visa.
Visas must be applied for through a travel agency, and all travelers are required to visit Bhutan with a guide. Visas are approved by the Tourism Council of Bhutan once the full payment for their trip has been received by the travel agency.
The best tour for the travelers who would like to go beyond the sightseeing
Best Times to Visit Bhutan
Bhutan has four distinct seasons, but each of them has relatively pleasant weather conditions and temperatures making it a great year-round destination.
Autumn (September to November) and Spring (March to May) are often said to be the best times to visit Bhutan, because they have the driest and most pleasant weather. And there will be more travelers during this time.
Summer (May to August) is the monsoon season, but Bhutan doesn't get as much rain as most other South Asian countries. Days are warm at above 30°C (86°F), and humid. The summer rains often happen at night, which means they don't affect daytime travel activities too much.
Winter (December to February) is cold in most areas of the country, but offers travelers the chance to explore Bhutan without so many other travelers around.
What Our Customers Said
We had an amazing trip to Thailand

We had an amazing trip to Thailand with Asiahighlights. Every detail was perfectly organised and we always had an instant customer support service in case of any issues.

More

bugra t, Nov 2022

Great experience!

Bella was very helpful and responsive to all our questions. They handled all the arrangements very professionally and we had a wonderful time! We would definitely recommend and use them again!

More

Christie, Nov 2022

I contacted to Bella from Asia Highlights

I contacted to Bella from Asia Highlights that to buy tickets to Yi Peng Festival in Chiang Mai when i was in my country.She helped me very much.You can trust this agency, and i advice Bella as the best!!

More

Elena, Nov 2022

I had booked Chiang Mai Yi Peng Sky Lantern Festival

I had booked Chiang Mai Yi Peng Sky Lantern Festival with Asia Highlight Travel, my travel advisor was Bella Kiu, the experience was great, got my tickets , communication was seamless.

More

Siskazi Lindeni, Nov 2022

Thank you Iris Wang & Bella Liu

I thought "no hope" in getting the tickets to Yee Peng Festival organize by CAD. Fortunately, together with Bella Liu, I managed to secure all our tickets. No one left behind. This trip to Chiang Mai will be a memorable one.

More

Little Puppy, Nov 2022

Very accommodating and helpful

Bella was super helpful in getting my ticket to the Yi Peng festival exchanged and was very accommodating. Quick and easy transaction and received ticket within 24 hours. Good communication throughout the process.

More

Helen Powell, Nov 2022

Very accommodating and helpful

Asia Highlights as a whole is also very informative and contains helpful advice that has helped me plan my travels in Thailand.

More

Helen Powell, Nov 2022

You are in safe hands

Albee was an absolute pleasure to work with. She responded to my suggestions readily to find suitable alternatives for my 2 week trip to Thailand with my wife. She answered all my questions promptly and thoroughly.

More

RJ, Oct 2022
Best Places to Visit in Bhutan
Most people who visit Bhutan will explore Thimphu, Punakha, and Paro. Travelers can choose to either start in Thimphu or Paro. Travelers who have more days to spend in Bhutan can consider visiting other areas, such as Jigme Dorji National Park or the Himalayas.
1. Thimphu — the Capital: History, Cultural Relics

Thimphu is the largest city in Bhutan and is located in the country's central valley. It is famous as a city that has both modern architecture and ancient customs. Thimphu is a great starting point when visiting Bhutan, as there you can see modern Bhutan and also explore some of the city's religious and cultural sites.
It is a great view to look down over the Thimphu Valley when you are visiting The Giant Buddha Dordenma, which stands at 54 meters (177 feet) tall. Not only is this one of the largest Buddha statues in the world, but it is also typically not too crowded, making for a more authentic and spiritual experience.
While in Thimphu, guests can learn more about its local culture at its Folk Heritage Museum, explore the 13th-century royal fortress of Tashicho Dzong, or take in the beautiful golden spire of the Memorial Chorten.
2. Punakha — Himalayan Views, Buddhist Temples, Dzongs

Punakha is one of the most impressive cities in Bhutan and is often a favorite among travelers for its stunning scenery and abundance of religious sites.
In Punakha, travelers should also explore the Punakha Dzong, the main government building of the city that sits between the area's two major rivers (Mo and Po, or mother and father). Climb up to the top of the temple of the Khamsum Yulley Namgyal Chorten to get a great view of the entire valley. Also make sure not to miss the Punakha Suspension Bridge, which offers gorgeous views of the river below.
If you have more time, you can try other outdoor activities in Punakha, including whitewater rafting, bird watching in a national park, and trekking.
3. Paro — Dzongs, Museums, Tiger's Nest Monastery

Paro is the summer capital of Bhutan — a small and quaint city that is full of sacred sites and historical buildings.
Paro is particularly famous for Tiger's Nest Monastery, which is only about 11 km (7 miles) from the city. Tiger's Nest Monastery is one of the major highlights of a trip to Bhutan and famously sits right on the edge of a large cliff offering stunning views of the surrounding area.
While in Paro, travelers can also explore the National Museum and Rinpung Dzong, which is not only a monastery but also a government fortress. Spend time deep in the Himalayas by driving across the Chele La Pass, which is the highest mountain road in the country reaching 3,810 meters (13,000 feet) above sea level.
4. Jigme Dorji National Park — Wildlife, Landscapes

Jigme Dorji National Park is the largest protected area in all of Bhutan and contains diverse landscapes and wildlife. The altitude of this park ranges from the lowlands at 1,000 meters (3,300 feet) above sea level to snowy mountain peaks climbing to 7,000 meters (23,000 feet) above sea level.
This park is home to many sacred mountains, such as Jomolhari, Tsherimgang, and Jichu Drake and animals such as snow leopards, Bengal tigers, black bears, sheep, and red pandas.
There you can take wildlife safaris, trek through the meadows to see blue poppies and edelweiss, visit high elevation forts like Gasa Tashi Tongmon Dzong, or just take in the views of the sacred mountains.
The Best Bhutan Tour for a Discovery Seeker
How Long to Stay in Bhutan: Sample Itineraries

If you are considering a Bhutan itinerary, we suggest you spend at least 5 days to visit the highlights of this country, including the major monasteries, dzongs, and national parks in Thimphu, Punakha, and Paro. The following is a classic 5-day tour itinerary:
Days 1–2 (Thimphu): Visit Tashichho Dzong (headquarters of the central government), and Folk Heritage Museum to discover the Bhutanese folk heritage and rural history. On day 2, visit the National Library of Bhutan and the Bhutan Post Office Headquarters, where you can make stamps with your own photos and put them on postcards for your family and friends.
Day 3 (Punakha): Visit Simtokha Dzong and Dochula Pass. At Dochula Pass, you can have a stunning 360-degree panoramic view of the Himalayan mountain range. In the afternoon, explore Punakha Dzong, which is the most beautiful dzong in Bhutan.
Days 4–5 (Paro): Visit Paro Dzong and Ta Dzong, which houses the National Museum of Bhutan. The museum has a fascinating collection of arts and relics including religious thangka paintings. Then, take an excursion to Tiger's Nest Monastery, which is one of the most famous monasteries in Bhutan.
Top South Asia Tour Itineraries Including Bhutan
Most our clients prefer to include Bhutan in their 2-to-3-week South Asia trips. The most popular tour itineraries usually include India, Nepal, and Bhutan. Get some inspiration from our 14-Day India, Nepal, and Bhutan Tour.
The above suggested itineraries are just to give you an idea of what is possible and popular. You are welcomed to contact your own experienced 1:1 tour consultant for a tailor-made itinerary that perfectly fits your interests, travel time, budget, and other requirements.
Recommended Itinerary
Travel Costs for Bhutan
The cost of travel in Bhutan is much more expensive than other Southeast Asian countries. Because the government requires that all incoming travelers must book a tour with a travel agency and set a minimum daily cost of US$200 per person during low season and US$250 during high season. General speaking, if you are planning for a comfortable trip (mid-range hotel) in the top destinations in Bhutan, it will cost US$250–350 per day per person.
How to Get To and Around Bhutan

Getting to Bhutan and Connecting to Other Asian Countries
The best way to travel to Bhutan is by air, landing at the country's only international airport in Paro. There are no direct flights from other continents except Asia. Travelers from America and Europe are recommended to book a 1-stop flight to Paro, stopping at Bangkok, Kathmandu, or New Delhi.
There are international flights to Paro by Drukair and Bhutan Airlines that come from Bangkok in Thailand, Kathmandu in Nepal, New Delhi and Kolkata in India, Yangon in Myanmar, and Singapore. Most of our clients choose to include their Bhutan journey in a South Asia trip covering other countries like Nepal or India.
Discover the Splendid Civilization of South Asia
Getting Around in Bhutan
Because all visitors to Bhutan must visit through a travel agency, the only way to travel around Bhutan is with a travel-agency-supplied private car and driver. The price of your private car will be included in the cost of your tour making it a convenient and affordable way to get from one place to another.
When traveling by private car, guests have the ability to have a flexible schedule and choose when they want to leave or stop along the journey.
Traveling to Bhutan with Asia Highlights
Bhutan is a truly unique destination — the trip of a lifetime for many, full of exciting cultural experiences, great food, and incredible mountain views.
Would you like a flexible and world-class travel agency to arrange your Bhutan travels? At Asia Highlights, we specialize in creating tailor-made trips that suit the individual preferences of our clients. With us, your tour will be professionally customized just as you want it, so you can just relax and enjoy the journey.
Why Travel with Asia Highlights During the Pandemic
Tailor-made experience: All of your ideas/needs will be carefully considered to create your ideal trip.
Worry-free planning: Your 1:1 travel consultant in Asia will take all the uncertainty out of your planning, helping you navigate any travel restrictions. 
No-risk booking: 100% refund policy! (up to 14 days before departure)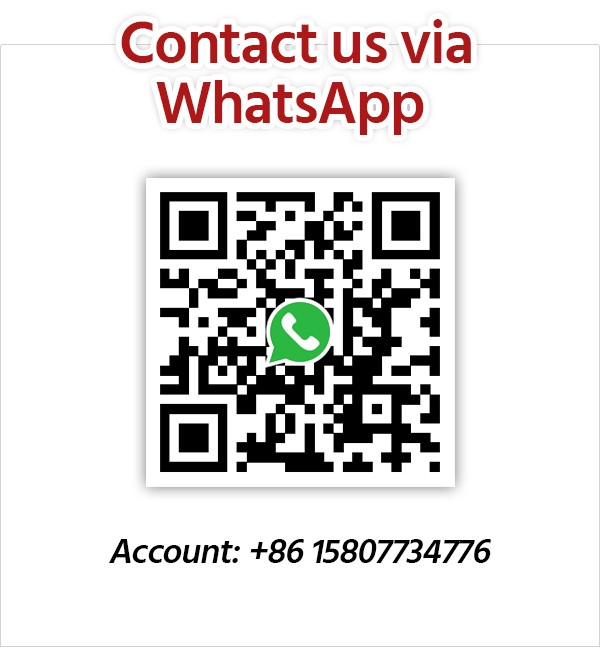 Get Inspired with Our Sample Itineraries
At Asia Highlights, we create your kind of journey — your dates, your destinations, at your pace. You can have any trip tailor made for your travel.
More Travel Ideas and Inspiration