Are you planning a New Year vacation or just looking for a different place for a New Year's Eve celebration? Come to Asia to experience a special and different celebration from your own country. Fantastic fireworks, exciting street countdown parties, friendly people and rich travel opportunities, not to mention warmer weather, make Asia a perfect place for a New Year holiday.
The following are the top 10 places to celebrate New Year in Asia. Links allow you to choose one and start planning your trip to Asia.
1. Bangkok, Thailand

Being rich in historical temples and modern bars and hotels, the amazing capital of Thailand is one of the most popular destinations in Asia for welcoming in the New Year. The fantastic and colorful fireworks on New Year's Eve and great parties in Bangkok give an unforgettable experience to people coming from all around the world.
The world-class countdown landmark of Thailand at Central World Square is a must-visit place for New Year celebration. There the 1,400-meter-wide (almost a mile wide!) eco-friendly multimedia fireworks will give you a spectacular light-and-sound display.
Or you can join the street party with your family or friends at the atmospheric bars and restaurants at Khao San Road. There are numerous places with events for New Year's Eve in Bangkok. For more, see Places to Celebrate New Year's Eve in Thailand.
Besides the New Year Celebrations, Bangkok offers rich travel opportunities. You can visit Wat Pho to see the Reclining Buddha and make your New Year wishes. The Grand Palace is a must visit in Bangkok. If you have more time, pay a visit to the National Museum, take a boat trip along the Chai Phraya River, or go shopping in Chatuchak Market. For more, see Things to Do in Bangkok.
Recommended Itinerary
2. Ho Chi Minh City, Vietnam

If you are planning a trip for New Year in Vietnam, then spend your New Year's Eve in the largest city (Ho Chi Minh, previously Saigon). There you can take part in the biggest party in Vietnam. It is an unforgettable experience to spend New Year's Eve there.
Thousands of people celebrate this special time with their friends and families along the Saigon River. They are waiting for the midnight fireworks near the Bitexco Tower, which is the tallest building in Ho Chi Minh City. If you don't want to join the crowds, then take a cruise on the Saigon River to admire the colorful fireworks displays. There are numerous nice restaurants or rooftop bars in the city where you can spend your whole afternoon while waiting for the countdown and midnight fireworks.
For a short trip, you could explore the oldest temple in Ho Chi Minh City (Giac Lam Pagoda) and visit the gardens around the temple. The War Remnants Museum is a good place to learn more about the Vietnam War. Another fantastic trip is the Bonsai River Cruise, on which you can take in the night views of the city along the river. See more on Planning a Trip to Vietnam.
The Best Southeast Asia Tour for First-timers
What Our Customers Said
We had an amazing trip to Thailand

We had an amazing trip to Thailand with Asiahighlights. Every detail was perfectly organised and we always had an instant customer support service in case of any issues.

More

bugra t, Nov 2022

Great experience!

Bella was very helpful and responsive to all our questions. They handled all the arrangements very professionally and we had a wonderful time! We would definitely recommend and use them again!

More

Christie, Nov 2022

I contacted to Bella from Asia Highlights

I contacted to Bella from Asia Highlights that to buy tickets to Yi Peng Festival in Chiang Mai when i was in my country.She helped me very much.You can trust this agency, and i advice Bella as the best!!

More

Elena, Nov 2022

I had booked Chiang Mai Yi Peng Sky Lantern Festival

I had booked Chiang Mai Yi Peng Sky Lantern Festival with Asia Highlight Travel, my travel advisor was Bella Kiu, the experience was great, got my tickets , communication was seamless.

More

Siskazi Lindeni, Nov 2022

Thank you Iris Wang & Bella Liu

I thought "no hope" in getting the tickets to Yee Peng Festival organize by CAD. Fortunately, together with Bella Liu, I managed to secure all our tickets. No one left behind. This trip to Chiang Mai will be a memorable one.

More

Little Puppy, Nov 2022

Very accommodating and helpful

Bella was super helpful in getting my ticket to the Yi Peng festival exchanged and was very accommodating. Quick and easy transaction and received ticket within 24 hours. Good communication throughout the process.

More

Helen Powell, Nov 2022

Very accommodating and helpful

Asia Highlights as a whole is also very informative and contains helpful advice that has helped me plan my travels in Thailand.

More

Helen Powell, Nov 2022

You are in safe hands

Albee was an absolute pleasure to work with. She responded to my suggestions readily to find suitable alternatives for my 2 week trip to Thailand with my wife. She answered all my questions promptly and thoroughly.

More

RJ, Oct 2022
3. Siem Reap, Cambodia

Full of life and movement, with flea markets and many temples, Siem Reap is a great city to spend your New Year's Eve in Cambodia. Siem Reap has a bustling nightlife that you can enjoy for a whole night with your friends or loved ones.
Local celebrations can be seen in every restaurant, hotel, and bar at the streets with live music playing the whole night. Enjoy a delicious meal made specifically for the occasion while having a rest in a hotel or bar in Hap Guan Street. You can expect a magnificent New Year's Eve celebration in Siem Reap!
During your New Year holiday, you could spend a whole day to explore Angkor Wat — the largest Buddhist temple on earth. Or just walk around the 'Old Market' (the locals call it Psar Chaa) to experience the life of local people. Visit Cambodia Landmine Museum to learn more of the history and culture of Cambodia. Siem Reap has many more travel options to fill your holidays.
Suggested reading: 2-Week Southeast Asia Itineraries for Honeymoons, Families, and More
A Southeast Asia Overview for a Shorter Vacation
4. Singapore

With its vibrant fusion of cultures, and friendly ethnic people, Singapore is a good choice for celebrating New Year's Eve. You will be amazed by the grand celebrations of the Lion City. There you can hop on the Singapore Flyer (world's tallest ferris wheel), to get a view of the festivities unfolding below. If you are traveling with kids, getting breathtaking views of Singapore from the sky is particularly recommended.
Top places to celebrate New Year's Eve in Singapore include Marina Bay, the Siloso beach party at Sentosa, and Wave House at Sentosa.
It is easy to find fun things to do in Singapore. A trip to the Gardens of the Bay can delight and increase your knowledge about Asian plants and flowers. You can also climb up the Marina Bay Sands Sky Park to get amazing sunset views of the whole city.
Recommended Itinerary
5. Ubud, Bali, Indonesia

Capella Ubud: a tented camp hotel nestled in the heart of lush green forests in Ubud
If you are looking for a quieter, romantic, and contemplative place to welcome in the New Year, then Bali should be on your list. Bali is not only well-known for its beautiful and quiet beaches, but also for its diverse culture. Head for the cultural center of Bali, Ubud, to experience its slow-paced life at the main street, which is decorated with fairy lights for Christmas. Enjoy low-key music and a relaxed dance party on New Year's Eve.
After the New Year's celebration, you could visit the Museum Puri Lukisan, where you will see a wide range of artworks. Spend some time to visit a little temple (Pura Taman Saraswati), where amazing carvings of the Goddess Saraswati are on show all over the building. Try to learn some story in the Ubud Royal Palace (Puri Saren Agung).
See more on Top 20 Things to Do in Bali — Best Activities Guide.
Recommended Itinerary
6. Goa, India

Long night parties, cheap beer, amazing beach-side fireworks, live music, and happy and friendly people make Goa a great destination to celebrate New Year's Eve. It is regarded as India's unofficial party capital. You can expect huge numbers of people gathering along the beaches to watch the colorful firework displays and enjoy traditional Hindi music and dancing parties.
Goa offers luxury hotels, wonderful resorts, and delicious food choices. It is a perfect city for youngsters to welcome New Year. During your New Year holiday, you can explore numerous spectacular forts in Goa, including Aguada, Chapora, Reis Magos, Corjuem, and so on. Spend some time to explore and learn more about the spiritual and architectural grandeur of the UNESCO World Heritage sites in Goa.
See more on Goa Guide — Beaches, Yoga Retreats, and Wellness Resorts.
Recommended Itinerary
7. Kyoto, Japan

With a magical, charming, and romantic atmosphere, Kyoto is a good place to celebrate the New Year in Japan. The city is well-known for its geothermal springs, where you can relax in a thermal spa in its resorts surrounded by snow-laden branches in winter.
While waiting for the midnight countdown, you can explore the numerous traditional buildings and temples. You won't see a fireworks display in this quiet and beautiful city, but hundreds of bright lanterns and candles are lit to make the whole city look amazing.
You can also join the locals celebrating an important annual custom held at the city's temples or shrines. There the local people gather to ring the temple bell for the first time of the New Year. They believe the bell ringing will cleanse the bad luck of the old year and welcome good luck for the New Year.
For more days of touring after New Year's Eve in Kyoto, pay a visit to the beautiful golden Kinkakuji Temple, which is covered by gold and red leaves in winter. Learn more about Japanese chado ('the way of tea') by joining a tea ceremony at Jotokuji Temple. You may ascend the Kyoto Tower — the tallest building in Kyoto — to get a panoramic view of the whole city. See more on How to Plan a Trip to Japan.
Recommended Itinerary
8. Vientiane, Laos

If you are looking for a beautiful and relaxing city to spend your New Year's Eve in Laos, Vientiane is a good choice. Famed for its charming gold temples and historical sites, Vientiane offers great choices for resort hotels, relaxing cafés, and good restaurants.
Make sure to join the Tiger Beer Event at Nam Phou Square on New Year's Eve. The countdown party goes on from afternoon to midnight with the music playing for the whole night. The streets are decorated with colorful lights during the holiday. Vendors sell their food and drink while playing loud music. Sit around a long table to enjoy the delicious street food as the locals do while waiting for the countdown at midnight.
For more days in Vientiane, make sure to visit the best-known landmarks in Vientiane… Patuxai Victory Monument resembles the Arc de Triomphe in Paris. Or learn more about Buddhist culture from the sculptures of reclining Buddhas in Xieng Khuan ('Buddha Park'). Visit the Lao National Museum if you are interested in the history and culture of Laos. For more, see How to Plan a Trip to Laos.
Sync with Indochina's Heartbeat
9. Hong Kong, China

From Christmas to Chinese New Year, Hong Kong offers a great party atmosphere for travelers from all over the world. You will be amazed by the colorful fireworks at the Victoria Harbor on the night of New Year's Eve. The best way to watch the fireworks is by taking a cruise ship to watch the colorful light and sound show as well as seeing the sparkling of skyline in Hong Kong.
Join the street parades and street parties organized by locals which last to the New Year countdown midnight. Or you can attend the live concerts and countdown parties in Tsim Sha Tsui where there are street markets, brand hotels, and high-class pubs and bars. Tsim Sha Tsui is also a great place to watch the new year fireworks.
For more tour activities in Hong Kong, you could pay a visit to The Peak, which is the highest point on Hong Kong Island. You can get a spectacular view of the city and Victoria Harbour from the Peak. Be prepared for crowds of people during the New Year Holiday and long queues for the tram.
You could spend a night to explore the traditional Chinese market at Temple Street Night Market and shop for souvenirs, electronics, and numerous street foods. Then have a cup of coffee or drink in the restaurants and bars of Lan Kwai Fong for a rest. See more on Christmas in Hong Kong.
10. Unawatuna, Sri Lanka

Sri Lanka is regarded as a hidden gem of Asia; it is a popular destination for many youngsters to spend their New Year's Eve and holiday. Compared with many places in Sri Lanka, Unawatuna is much quieter, more relaxed, and less crowded — a town which is perfect for couples to spend their romantic time during New Year's Eve. Unawatuna offers more reasonably priced boutique hotels than other places on the island of Sri Lanka during the New Year holiday.
To make full use of your holiday in Unawatuna, plan a short tour to Galle Fort, which is a about 10 minutes' drive from Unawatuna. Or take a snorkeling class at the main snorkeling spot: Jungle Beach. The beach is surrounded by jungle, and there is a coral reef located just a few meters out from the beach. For more, see How to Plan a Trip to Sri Lanka.
Experience Graceful India and Lovely Sri Lanka
Tour Asia at New Year with Local Experts
Want to discover more hidden gems and enjoy more authentic experiences in Asia? Travelling with a local expert opens up many more possibilities than trying to figure it out on your own. Tell us your interests, and one of our specialists will help you to maximize your travel experience by suggesting the optimal trip for the time you have, your budget, and the things you love to do.
Why Travel with Asia Highlights During the Pandemic
Tailor-made experience: All of your ideas/needs will be carefully considered to create your ideal trip.
Worry-free planning: Your 1:1 travel consultant in Asia will take all the uncertainty out of your planning, helping you navigate any travel restrictions. 
No-risk booking: 100% refund policy! (up to 14 days before departure)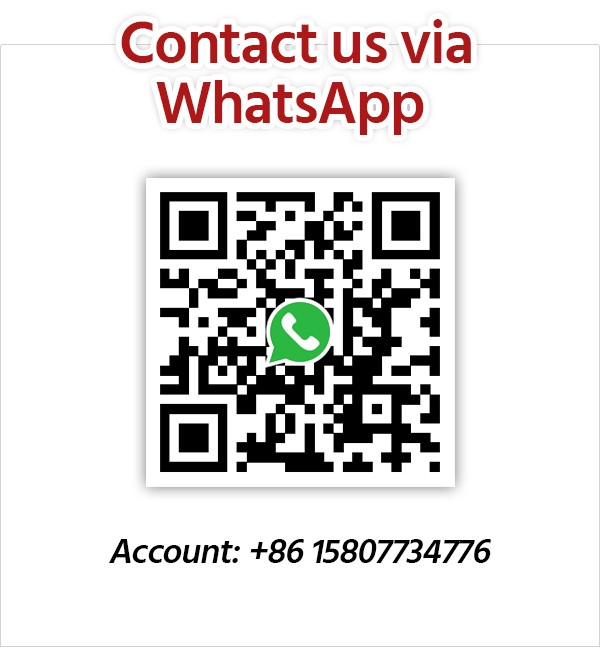 Get Inspired with Our Sample Itineraries
At Asia Highlights, we create your kind of journey — your dates, your destinations, at your pace. You can have any trip tailor made for your travel.
More Travel Ideas and Inspiration