Explore India's Holiest City with an Ancient Spiritual Legacy
This 9-day tour of India's Golden Triangle and Varanasi is ideal for first-time visitors who want to explore the country's most iconic monuments and experience its holiest city with a spiritual and religious legacy of nearly 3,000 years.
On this journey, you will see the jewel-encrusted white marble Taj Mahal along with other incredible sights including teeming bazaars, immense forts, and colorful streets. You will also gain a deeper understanding of India's spirituality by observing daily life along the Ganges River, a holy river where many Hindu rituals are performed to cleanse all earthly sins and prepare for the soul's final journey to liberation.
Highlights
Explore the legendary Old Delhi with its Mughal-built monuments and congested bazaars.
Observe the evening aarti ritual when worshipers pray and give offerings to the Ganges at dusk.
Enjoy a heritage walk along the Ganges River to have an insider's look at the local life.
Immerse yourself in the grandeur of Rajput royalty during your feature stay in Jaipur's heritage hotel.
Discover the vibrant pink city of Jaipur, whose historic architecture is as magnificent as the city's colorful streets.
Bask in the fascinating colors of the Taj Mahal and admire the art of its pietra dura mosaics.
What Our Customers Said
We had an amazing trip to Thailand

We had an amazing trip to Thailand with Asiahighlights. Every detail was perfectly organised and we always had an instant customer support service in case of any issues.

More

bugra t, Nov 2022

Great experience!

Bella was very helpful and responsive to all our questions. They handled all the arrangements very professionally and we had a wonderful time! We would definitely recommend and use them again!

More

Christie, Nov 2022

I contacted to Bella from Asia Highlights

I contacted to Bella from Asia Highlights that to buy tickets to Yi Peng Festival in Chiang Mai when i was in my country.She helped me very much.You can trust this agency, and i advice Bella as the best!!

More

Elena, Nov 2022

I had booked Chiang Mai Yi Peng Sky Lantern Festival

I had booked Chiang Mai Yi Peng Sky Lantern Festival with Asia Highlight Travel, my travel advisor was Bella Kiu, the experience was great, got my tickets , communication was seamless.

More

Siskazi Lindeni, Nov 2022

Thank you Iris Wang & Bella Liu

I thought "no hope" in getting the tickets to Yee Peng Festival organize by CAD. Fortunately, together with Bella Liu, I managed to secure all our tickets. No one left behind. This trip to Chiang Mai will be a memorable one.

More

Little Puppy, Nov 2022

Very accommodating and helpful

Bella was super helpful in getting my ticket to the Yi Peng festival exchanged and was very accommodating. Quick and easy transaction and received ticket within 24 hours. Good communication throughout the process.

More

Helen Powell, Nov 2022

Very accommodating and helpful

Asia Highlights as a whole is also very informative and contains helpful advice that has helped me plan my travels in Thailand.

More

Helen Powell, Nov 2022

You are in safe hands

Albee was an absolute pleasure to work with. She responded to my suggestions readily to find suitable alternatives for my 2 week trip to Thailand with my wife. She answered all my questions promptly and thoroughly.

More

RJ, Oct 2022
Suggested Route

Itinerary in Detail
Your preferences design the real journey. We're ready to create a wonderful India tour for you.
Welcome to Delhi, India's capital, where the sounds are lively and the colors vibrant. When you arrive at the India Gandhi International Airport, you will be met by our representative and take a private car to your hotel.
Day2
Explore Old Delhi and Have an Authentic Culinary Experience
breakfast
Your trip will begin by exploring the whirling streets of Old Delhi. Your day will start at the magnificent Red Fort where you will pass by this striking crimson rampart. Afterward, pay your respects at Jama Masjid, India's largest and grandest mosque built from sandstone and marble. The huge courtyard of the mosque can accommodate up to 20, 000 people during Friday prayers when it looks like a sea of worshipers.
Walk north to Chandni Chowk with its narrow alleys that contain a kaleidoscope of shops selling anything from jewelry to street food. You will take a rickshaw ride through the bustling lanes to absorb all the sights and sounds.

Jama Masjid
Drive pass the India Gate, the Red Fort, the Rashtrapati Bhavan and the Parliament House. Finish off the day with a visit to Humayun's tomb, the first great example of a Mughal garden tomb, and the Qutub Minar.

Discover the old Delhi in Chandni Chowk by a rickshaw
Day3
Delhi to Varanasi and Attend the Ganga Aarti
breakfast
In the morning, fly from Delhi to Varanasi. Varanasi is situated on the west bank of the Ganges and is India's holiest city. This ancient city, where religion is an integral part of daily life, has drawn saints, poets, and pilgrims through the ages.
On arrival, take a private car to your hotel to relax for a few hours. In the late afternoon, take a boat ride on the Ganges River to witness pilgrims performing ancient rituals.

Colorful main ghat in varanasi
When the sun sets, you will head to the Kashi Vishwanath Temple to experience the highly choreographed Ganga Aarti ceremony.
The ceremony starts with the blowing of a conch shell to remove all the negative energy in the area. You will then see people start waving incense in the air and walk in circles around large lamps, all while chanting and playing music.

Witness the Ganga Aarti ceremony
Day4
A Boat Ride at Sunrise and Varanasi to Jaipur
breakfast
The highlight of a trip to Varanasi is taking a boat ride at sunrise when the temples along the river are bathed in soft morning light.
During the boat ride, you will see the relationship between the local people and the river and watch them go about their daily activities. Here, people wash clothes, perform yoga, and give offerings of flowers.

Enjoy a morning boat ride on Ganges River
Then you will spend the rest of the morning admiring Sarnath. To Buddhists, Sarnath is as sacred as Varanasi is to Hindus. The Buddha came here to preach the Dharmachakra after gaining enlightenment in 528 BC.
In Sarnath, visit the Dhamekh Stupa which is built at the site where the Buddha is believed to have delivered his sermon to five disciples. Afterward, explore a superb collection of Buddhist artifacts in the Archaeological Museum.

To buddhists, sarnath is as sacred as varanasi is to hindus
Day5
The City Washed in Pink
breakfast
Begin your morning exploring the opulent 16th-century Amber Fort. Mughal-era architecture greatly influenced the style of several buildings in the fort which can be seen in the ornately carved silver door, the elegant alabaster relief work, and glass inlay.
You will then be led through the magnificent Ganesh Pol, which is the gateway to three gorgeous palaces built around Aram Bagh, a Mughal-style garden. Relax in the garden and enjoy the peaceful ambiance.

Genesh Pol is a shimmering three-storeyed gateway
After spending some time at the Amber Fort, you will visit the central area of the 'pink city' of Jaipur. This area is home to the lovely Hawa Mahal which is a great place for photos in front of the building's beautiful pink fa?ade.
Continue your visit by exploring the nearby Jantar Mantar Observatory, which has been described as 'the most realistic and logical landscape in stone', and then head to the City Palace Museum where you will have a splendid introduction to Jaipur's princely past and its rich history through local art.

Hawa mahal's ornate pink facade has become an iconic site
Day6
Jaipur to Agra with a Stop in Fatehpur Sikri
breakfast
Rise early and head to Agra, En route, take time to visit Fatehpur Sikri, a UNESCO World Heritage Site. It is a city predominantly made of red sandstone, Fatehpur Sikri was founded in the 16th century by Mughal Emperor Akbar. It is a great place to experience the history of this famous dynasty.
Continue driving to Agra. On arrival, spend the rest of the day relaxing at your hotel.

Unlock the stories of Akbar's leadership in Fatehpur Sikri
Day7
Heritage of the Imperial Mughal Court
breakfast
Admire the Taj Mahal during sunrise when the majesty of the world's most famous testament to love is best appreciated. Here, you will witness the shimmering morning light dance across the surface of this marble mausoleum.
While there, look out for the Taj Mahal's elaborate designs and exquisite craftsmanship. Here you will have the opportunity to see the art of pietra dura, an inlay technique of using highly polished colored stones to create images.

Taj Mahal is one of the world's most famous buildings
Next, you will visit the imposing complex of courtly buildings inside the Agra Fort. The marble hall of the Khas Mahal allows for splendid views of the Taj Mahal across the Yamuna River.
Have a Walk in the village near the Mehtab Bagh. Say hello to the local villagers and have a glimpse of their daily life. Enjopy a simple high tea in a villager's house End your day at the Mehtab Bagh for the sunset view of Taj Mahal.

Agra Fort is an imposing red sandstone rampart
breakfast
Before driving back to Delhi, you will visit the Itmad-ud-Daula (the baby Taj Mahal) and be impressed by the thousands of beautiful inlaid patterns.

Admire the thousands of beautiful inlaid patterns of Itmad-Ud-Daula
Hand-Picked Hotels
We have selected hotels with different styles and for different budgets. Let us know your preferences and we will help you find the right one.
We recommend experiencing palace hotels, heritage hotels, or nice resorts in order to get high-quality service and enrich your experience.

Delhi
Maidens Hotel New Delhi

Jaipur
Alsisar Haveli - a heritage hotel

Agra
ITC Mughal, a Luxury Collection Resort & Spa, Agra

Our Service Includes:
9 days from
US$ 1,699
per person (based on 2 persons and 4-star hotels)
Private transfers and English-speaking tour guide
All guided sightseeing as detailed in the itinerary
4-star accommodations for 8 nights
Flights and private transfers between cities mentioned in the itinerary
Meals mentioned in the itinerary
Governmental taxes
Tour code: ah-in-72
Start planning your tailor-made tour now. Your 1:1 travel consultant will reply within 1 working day.
For a quick conversation, simply reach us via WhatsApp:

+8615807734776
Email:
contact@asiahighlights.com
Why Travel with Asia Highlights During the Pandemic
Tailor-made experience: All of your ideas/needs will be carefully considered to create your ideal trip.
Worry-free planning: Your 1:1 travel consultant in Asia will take all the uncertainty out of your planning, helping you navigate any travel restrictions. 
No-risk booking: 100% refund policy! (up to 14 days before departure)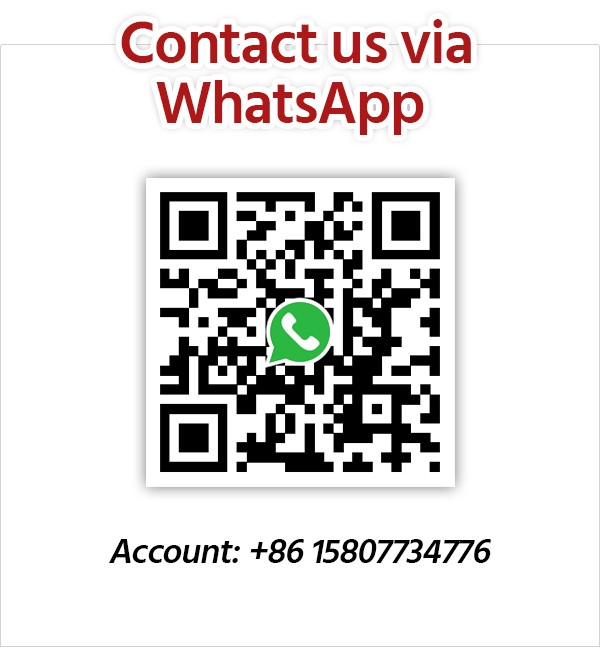 Get Inspired with Our Sample Itineraries
At Asia Highlights, we create your kind of journey — your dates, your destinations, at your pace. You can have any trip tailor made for your travel.
More Travel Ideas and Inspiration