Holi is a popular Hindu festival that marks the end of winter and the beginning of spring. On this festive day, people play with colors, meet and greet one another, and celebrate new beginnings.
According to Hindu mythology, Holi commemorates the victory of good over evil and the story of the destruction of a demoness named Holika. Today, Holi is celebrated by almost all religions in India due to its incredible fun and chaotic atmosphere.
Although the festival is mostly celebrated in India and Nepal, it has also spread to other areas of Asia and parts of the Western world through migration from the Indian subcontinent. In this article, we will list the top 10 places outside of India to celebrate Holi.

What is Holi Festival?
Holi is a Hindu festival that celebrates the victory of good over evil, particularly the destruction of a demoness named Holika. The festival lasts for a night and a day and often takes place in March. In 2023, Holi is on March 8th.
This holiday is popularly known as the "festival of colors" and signifies the end of winter and arrival of spring as well as the blossoming of love and the chance to laugh, forgive others, and repair broken relationships.
1. Holi in Kathmandu, Nepal
The festival of colors is a three-day event full of fun and joy in Kathmandu.
Nepali people are mostly Hindu and Holi is celebrated in major cities throughout the country. The people here celebrate the first day by decorating wooden poles called chir with colorful cloth and then burn them through the night to symbolize the end of the old year.
The chir represents the tree on which the Hindu god, Krishna, is said to have hung milkmaids' clothes while they were bathing in the Jamuna River in India. Holi is in large part a celebration of Krishna and the many tales about him.
Women also commonly wear red saris and walk around the chirs while praying on this day.
On the second day, bonfires are lit to symbolize the death of the demoness Holika who, in Hindu mythology, died in a fire trying to kill Prahlad, a follower of Lord Vishnu.
The third day is the day of the largest celebrations when people gather in masses on the streets to join in a large color fight. Colorful water balloons, paint, and dyed powders are thrown on everyone outside and the city takes on a joyous atmosphere.
In addition to throwing colored powder, the holiday also includes feasts, dancing, and singing.
Recommended Itinerary
What Our Customers Said
We had an amazing trip to Thailand

We had an amazing trip to Thailand with Asiahighlights. Every detail was perfectly organised and we always had an instant customer support service in case of any issues.

More

bugra t, Nov 2022

Great experience!

Bella was very helpful and responsive to all our questions. They handled all the arrangements very professionally and we had a wonderful time! We would definitely recommend and use them again!

More

Christie, Nov 2022

I contacted to Bella from Asia Highlights

I contacted to Bella from Asia Highlights that to buy tickets to Yi Peng Festival in Chiang Mai when i was in my country.She helped me very much.You can trust this agency, and i advice Bella as the best!!

More

Elena, Nov 2022

I had booked Chiang Mai Yi Peng Sky Lantern Festival

I had booked Chiang Mai Yi Peng Sky Lantern Festival with Asia Highlight Travel, my travel advisor was Bella Kiu, the experience was great, got my tickets , communication was seamless.

More

Siskazi Lindeni, Nov 2022

Thank you Iris Wang & Bella Liu

I thought "no hope" in getting the tickets to Yee Peng Festival organize by CAD. Fortunately, together with Bella Liu, I managed to secure all our tickets. No one left behind. This trip to Chiang Mai will be a memorable one.

More

Little Puppy, Nov 2022

Very accommodating and helpful

Bella was super helpful in getting my ticket to the Yi Peng festival exchanged and was very accommodating. Quick and easy transaction and received ticket within 24 hours. Good communication throughout the process.

More

Helen Powell, Nov 2022

Very accommodating and helpful

Asia Highlights as a whole is also very informative and contains helpful advice that has helped me plan my travels in Thailand.

More

Helen Powell, Nov 2022

You are in safe hands

Albee was an absolute pleasure to work with. She responded to my suggestions readily to find suitable alternatives for my 2 week trip to Thailand with my wife. She answered all my questions promptly and thoroughly.

More

RJ, Oct 2022
2. Holi in Leicester, UK
Hindus who have settled in the United Kingdom do not miss out on the excitement of Holi celebrations. Leicester has a large population of people of Indian descent and is particularly known for its love of celebrating Indian festivals, the most loved of which is Holi. Outside of India, Leicester has the largest Holi celebrations in the world.
Holi is celebrated at different parks across the city each year. Everyone in the city comes together to watch the lighting of the Holika bonfire on the eve of the festival. During the bonfire, many people in the crowd will hold coconuts which will be blessed and cracked open to symbolize hope for new beginnings and the growth of a new harvest.
Of course, the most awaited event is the color fight. The throwing of colors takes place in Abbey Park with a free-for-all zone and a special family-friendly zone to ensure that even the youngest participants can enjoy the celebrations.
During the festival, friends and family will also hug each other and apply the tilak on each other which is a red mark worn on the forehead.
3. Holi in New York City, USA
New Yorkers of all backgrounds come together at events across the city to celebrate Holi with joy and positive vibes. Attendees throw colored powder and often, with permission, rub it on each other's faces. To make the colors pop more and get great photos, it is customary to wear white clothing during the festival.
The most popular Holi event in New York City takes place on the Play Lawn on Governors Island. Every May, the "Happiest Festival of New York" returns with free yoga, Sufi and Punjabi entertainment, food vendors, and environmentally safe colored powders.
Brooklyn celebrates Holi with an annual spring art and music event in Bushwick. The event showcases art from local painters and graphic designers and also includes live DJ performances and a color fight with traditional Indian powders to make life in the borough even more colorful.
4. Holi in Melbourne, Australia
Several events are organized all over in Australia to celebrate Holi, but the Melbourne Holi Festival is one of the most authentic and fun celebrations in the country.
This is an alcohol-free, family-friendly festival with non-stop music and multicultural performances. The event also includes Bollywood dancing, Indian drumming performances, kids activities, food vendors, and henna tattoo stalls.
The festival organizers provide plenty of the brightly-colored powders. Participants can douse each other in colors and splatter everyone around whether they know them or not. The colored powders are stain-free and non-toxic which makes for easy cleanup and safe use on the skin. It is not advised to paint-bomb anyone not participating in the festival.
5. Holi in Singapore
There are many Indian and non-Indian residents of Singapore who love to take part in the Holi celebration here. The celebration that takes place in Singapore is quite different from those in India. In India, celebrations are more local while Singapore celebrates with extravagant events and fun parties.
Rang Barsay is the most famous Holi event in Singapore and people from all over the country come to enjoy the festivities by dancing to party songs played by the DJ and by throwing colored powder at each other. There are also food, sweets, and cocktails served at the party.
Rang De Holi is another big event. It is celebrated at the Wave House Sentosa and hosts a large crowd who come together to network and have lots of fun. The event has a DJ who plays party music and serves many kinds of foods and drinks.
Recommended Itinerary
6. Holi in Utah, USA
Every year at the end of March, the Holi Festival of Colors is held at the Sri Sri Radha Krishna Temple in the town of Spanish Fork, Utah. This Hindu temple is one of the only ones in Utah and is very welcoming towards visitors. No religious affiliation is required to attend the Holi celebrations.
The Holi Festival in Utah is a modern adaptation of the traditional Indian celebrations and only colored powders are used instead of liquid dyes. The colors provided by the temple are made from dyed cornstarch and will not stain your skin. The colors also won't stain your clothes if you shake them out before putting them in the wash.
Besides the color fight, the festival activities include live music, yoga, dancing, food, a bonfire, and the burning of an idol of the demoness Holika.
7. Holi in Madrid, Spain
The Festival of Colors is celebrated with complete fervor in Madrid. Every year, this city sees a surge of people who come together dressed in white for the celebrations. The festival takes place in the Plaza de Agustin de Lara which becomes packed with hundreds of participants during the color fight.
Originally the festival's organizers were mainly Hindu immigrants, but today the majority of the partygoers are young Spaniards who come for a new cultural experience and to have some fun.
Participants buy small pouches of colored powder which come in red, blue, green, yellow, orange, and purple. When the event begins, handfuls of powder are launched in the air making for excellent photos and turning the sky into a kaleidoscope of colors.
Aside from tossing handfuls of colored powder at one another, participants can also enjoy dancing to Indian music made popular by Bollywood films.
8. Holi in Sao Paulo, Brazil
Sao Paulo doesn't miss out on the celebrations of Holi and the people of this city enthusiastically await its arrival.
One of the biggest Holi events here is called the Holi Festival of Colors and is a music festival that includes electronic music, dancing, and a color fight.
It is customary to wear white shirts when attending and everyone comes to have fun together and enjoy the great music played by international DJs. Every few minutes, there is a color blast where the audience throws colored powder up in the air and at each other.
Aside from music, participants can also enjoy a range of activities such as yoga, meditation, and Hindu mantras.
Recommended Itinerary
9. Holi in Toronto, Canada
Holi Dhamaka is the biggest Holi celebration in Toronto. Located at the Preet Palace Banquet, the event features Bollywood dances, a color party, and delicious food that will make the experience truly unforgettable.
Participants are advised to wear clothes they don't mind getting ruined by the colors. The event also includes entertainment from a DJ who plays the latest Bollywood dance music and mouthwatering vegetarian and non-vegetarian food.
10. Holi in Mauritius
In Mauritius, the Holi celebrations last for two days. A week before the actual festival, markets and religious shops start decorating for the holiday and cover everything in a rainbow of colors.
Holi here kicks off with a bonfire on the eve of Holi. This is celebrated similarly to how it is in India with the burning of a statue of Holika, the evil demoness, as well as with dancing and folk songs.
The next day is when the color fights begin and participants throw water and vividly-colored powder at each other in parks, streets, and on beaches, while musicians play traditional songs accompanied by singers.
Later in the day after the color fight, you'll find people dancing, singing traditional songs, visiting family, and exchanging gifts.
Visit India with Asia Highlights
Asia Highlights welcomes the chance to help you design your perfect trip to India. Check out the following links to learn more about our tours and get a head start on planning your hassle-free vacation today!
Why Travel with Asia Highlights During the Pandemic
Tailor-made experience: All of your ideas/needs will be carefully considered to create your ideal trip.
Worry-free planning: Your 1:1 travel consultant in Asia will take all the uncertainty out of your planning, helping you navigate any travel restrictions. 
No-risk booking: 100% refund policy! (up to 14 days before departure)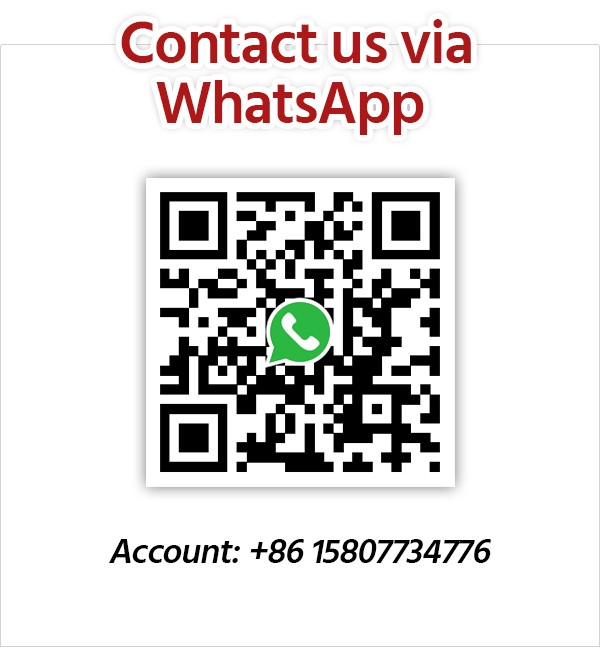 Get Inspired with Our Sample Itineraries
At Asia Highlights, we create your kind of journey — your dates, your destinations, at your pace. You can have any trip tailor made for your travel.
More Travel Ideas and Inspiration