Here, tasty curries and smooth gravy dishes are all made with fresh ingredients and a balance of aromatic earthy spices. It is difficult to describe the flavor of Indian food because it varies so much from dish to dish and region to region. In general, Indian food has strong flavors and is often spicy, sweet, smokey, and savory.
While many Indian dishes are considered hot by western standards, there are also plenty of dishes that are mild. If you aren't a spice lover, you can also order the non-spicy versions of typically hot dishes. There is much more to the flavor of Indian food than just the heat!

Flavors of Indian Food
When visiting India, you can expect to be intrigued by the complexity of spices and flavor profiles that exist within one dish. Some dishes may use spicy, tangy, sour, and sweet all together to make a beautiful and complicated final product.
The first important aspect of Indian flavors is the use of fresh ingredients. Most Indian dishes are gravy based and that gravy is typically made from a mixture of fresh vegetables that have been cooked down into a sauce.
Palak paneer is a common spinach gravy dish with a delicious green sauce made of spinach, tomato, and onion. The base of most curry dishes is just tomatoes and onions mixed with a different combination of spices.
To add an extra punch of flavor, many dishes also include ginger, garlic, and coriander (cilantro).
When first tasting Indian cuisine, many find that the flavor and tenderness of the meats are quite impressive. This is because a popular way to prepare meat in India is to marinate it in yogurt and spices overnight then grill it over an open flame. Chicken tikka is made using this method
The most important components of Indian food are the spices.
One Indian dish may use around 20-30 different spices and it's the specific amounts of each spice that change the overall flavor from dish to dish. Every dish should attain a balance in flavor and it is important that the spices do not overpower each other or the other ingredients.
What Our Customers Said
We had an amazing trip to Thailand

We had an amazing trip to Thailand with Asiahighlights. Every detail was perfectly organised and we always had an instant customer support service in case of any issues.

More

bugra t, Nov 2022

Great experience!

Bella was very helpful and responsive to all our questions. They handled all the arrangements very professionally and we had a wonderful time! We would definitely recommend and use them again!

More

Christie, Nov 2022

I contacted to Bella from Asia Highlights

I contacted to Bella from Asia Highlights that to buy tickets to Yi Peng Festival in Chiang Mai when i was in my country.She helped me very much.You can trust this agency, and i advice Bella as the best!!

More

Elena, Nov 2022

I had booked Chiang Mai Yi Peng Sky Lantern Festival

I had booked Chiang Mai Yi Peng Sky Lantern Festival with Asia Highlight Travel, my travel advisor was Bella Kiu, the experience was great, got my tickets , communication was seamless.

More

Siskazi Lindeni, Nov 2022

Thank you Iris Wang & Bella Liu

I thought "no hope" in getting the tickets to Yee Peng Festival organize by CAD. Fortunately, together with Bella Liu, I managed to secure all our tickets. No one left behind. This trip to Chiang Mai will be a memorable one.

More

Little Puppy, Nov 2022

Very accommodating and helpful

Bella was super helpful in getting my ticket to the Yi Peng festival exchanged and was very accommodating. Quick and easy transaction and received ticket within 24 hours. Good communication throughout the process.

More

Helen Powell, Nov 2022

Very accommodating and helpful

Asia Highlights as a whole is also very informative and contains helpful advice that has helped me plan my travels in Thailand.

More

Helen Powell, Nov 2022

You are in safe hands

Albee was an absolute pleasure to work with. She responded to my suggestions readily to find suitable alternatives for my 2 week trip to Thailand with my wife. She answered all my questions promptly and thoroughly.

More

RJ, Oct 2022
Essential Indian Spices
Spice is a way of life in India and there are very few dishes served here that don't include at least a few spices or herbs. Even mangos are eaten dipped in red chili and salt and yogurt is often served as raita with a little chili powder, cilantro, and a few veggies.
Below we have some of the most commonly used Indian spices along with their Hindi names and flavor profile. If you take a cooking class while in India, you'll be working with many of these spices during your lesson.

| Spice Name | Use | Description |
| --- | --- | --- |
| Cardamom | This spice has a herbal and citrusy smell and is often used in Indian Chai tea and desserts. | Cardamom is often sold as small green pods and is related to ginger. It is the third most-expensive spice in the world. |
| Turmeric | Turmeric is used in almost every Indian dish and not only has a warm and earthy taste but also has medicinal qualities. | Turmeric is made from a root that has been ground into a brilliant orange powder. This spice is also used as a dye. |
| Saffron | Saffron has a sweet honey-like smell and is often used in plain milk or Chai tea. | This is the most expensive spice in India is grown in Kashmir. This spice is deep red. |
| Cumin | Cumin is a very warm spice that has an earthy, nutty, and spicy flavor. This spice is used ground or as seeds in almost every Indian dish. | Cumin comes either as small brown seeds or ground powder. Westerners will recognize its flavor from use in Mexican food and Middle Eastern food. |
| Asafoetida (Hing) | This spice is has a truffle-like and garlicky flavor and pungent smell. Although it doesn't smell the best, a pinch adds depth to many Indian dishes. | Asafoetida is from the parsley family and is made from plant resin. It often comes in a beige powder and acts as an enhancer for other spices. |
| Mustard Seeds | Mustard seeds add a spicy and bitter quality to many Indian dishes and are often cooked in hot oil to bring out their flavor. | Mustard seeds look like tiny black or brown balls. This flavorful spice has been used in Indian food for over 5,000 years. |
| Coriander | Coriander is often used as a powder and has a light lemony and woody flavor. This spice is used in many Indian dishes. | Coriander is made from the seeds of the cilantro plant which is called coriander in India. |
| Red Chili Powder | Red chili powder is just what it sounds, dried red chilis that have been ground into a powder. This is a spice used when you want to add heat. | Different chilies have unique flavors and the red chili powder varies in intensity in every region. The most famous one is the Kashmiri red chili powder. |
| Cloves | Cloves have an anise-like flavor with strong medicinal qualities. While this doesn't sound great to some, its just want is needed to accent many dishes. | Cloves look like small black flowers and are actually made by pressing the oil from the flower and drying before cooking. |
| Garam Masala | Garam masala is a mixture of many spices that has a warm and hearty flavor. This spice is used in many dishes. | Garam masala means warm spice in Hindi and includes around 10 spices that are all roasted whole then ground. |
Is Indian Food Spicy?
This is the question that most foreigners have when they are trying Indian food for the first time, which is entirely understandable because some Indian food is spicy. There are certain dishes, such as the Vindaloo in Goa, that are famous for their mouth burning flavor. However, many Indian dishes are not spicy at all.
Dishes like dal (lentil stew), palak paneer (spinach gravy with Indian cheese), and korma (made with a cashew base) all have very mild flavors. In addition to this, some Indians also don't prefer hot food and all restaurants will allow you to order mild versions of normally spicy dishes.
Most meals with spicy food come with some kind of cooling agent. This is often in the form of yogurt. Lassi is a delicious yogurt drink that you can have alongside your spicy meal to cool your mouth and stomach. Many Indians also order a dish called raita with their meal which is yogurt mixed with some veggies and cooling cilantro.
Common Ingredients of Indian Cuisine
Most Indian dishes start with a hot pan into which is added cooking oil or butter and then the spices and assortment of vegetables and meat required for a specific dish. Although the ingredients used in Indian food varies from region to region, there are a few common ingredients used across the subcontinent.
Oils
Most dishes start by adding oil to a hot pan. Some Indian families use vegetable oil to cook, but many use ghee which is clarified butter that can withstand higher temperatures than normal butter. Other commonly used oils include mustard oil, coconut oil, peanut oil, sunflower oil, and canola oil.
Vegetables
Vegetables are the base of the majority of Indian dishes and almost every Indian dish starts with onions, tomatoes, garlic, and ginger. Other commonly used vegetables include potatoes, cauliflower, spinach, mustard greens, okra, peas, carrots, green beans, and more.
Many Indian dishes also include fresh cilantro, so if you are one of the people who can't stand the plant then you'll need to ask the restaurant to exclude it. Cilantro in India is commonly called fresh coriander.
Grains
The grains used in Indian food depend largely on the region, but some popular ones include lentils or split peas (which come in the red, black, green, and yellow) varieties and chickpeas.
Many Indian dishes are gravy based and served either with bread or rice. Rice used in India is commonly a long-grained variety called basmati. Bread can be made of many types of flour depending on the region include wheat flour, chickpea flour, and rice flour.
Recommended Itinerary
Meat
The meats served in India are largely influenced by religion. Firstly, around 40% of India is Hindu vegetarian meaning that they don't eat any meat and also avoid garlic and eggs. This is great news for vegetarians and vegans because you'll find many options while traveling India.
The most commonly eaten meats in India include chicken, mutton, and fish and most restaurants will not offer other options for meat dishes.
Beef is not served at all in most parts of India due to the religious importance of cows in Hinduism. Some exceptions include Goa where you can find beef in some restaurants. Pork is also not commonly served due to the country's large Muslim population.
India's Regional Differences in Flavor

A typical Indian meal.
Different regions in India can be easily identified by the way they cook their food. Each region of the country may use different amounts of spices, different oil, different vegetables and meats, and a different carb.
When you go to an Indian restaurant in the US or Europe, you are most likely to try North Indian food. North Indian food is the most famous globally and consists of tasty gravy dishes like butter chicken and chicken tikka masala served alongside thick breads such as naan.
Flavors of Delhi and North India
North India is different from the rest of India because it has a cooler climate, expansive deserts, and greater influence from Arab and Persian cultures. North Indian food is often called Moghulai food due to the influences of the long-standing Mughal Islamic empire that was based in Delhi.
Here you'll find dishes that are heavy with cream and yogurt and also include saffron and nuts. Gravy dishes are often eaten with thick breads like naan and roti. Lamb and chicken kebabs are also famous in this area and are often cooked in clay ovens.
The further north you go in this area of India, the more influences from central Asia appear. In Kashmir, rice is more commonly consumed than bread.
Flavors of Western India
West India includes places like Rajasthan, Gujarat, Maharastra, and Goa. In Rajasthan, once the seat of the Moghul empire, the influence of the Mughlai food can be seen especially in cities like Agra and Jaipur.
Rajasthan and Gujarat are the two states that represent dessert food. Here pickled vegetables are commonly eaten with bread to make up for the lack of fresh vegetables. Fried and heavy foods are also common as their caloric density helps in the harsh desert climate.
Maharashtra and Goa are heavily influenced by their proximity to the ocean and serve a wide variety of seafood. Goa was once a Portuguese colony and its food is predominately Indian with Portuguese influences.
Flavors of Eastern India
In eastern India, the two most noticeable styles of food are Bengali and Assamese. These regions are known for their use of mustard seeds, poppy seeds, and mustard oil in their dishes. Mustard oil has a pungent smell, but when cooked provides and slightly sweet and bitter flavor.
In this portion of the country, dishes tend to be lighter and spicier than those in North India. Eastern food also often includes a lot of seafood because the region is near the Bay of Bengal and is also full of rivers. This region also eats more dishes with rice than bread.
Assamese and Bengali food also include more fresh green vegetables as they are grown abundantly in the region.
Flavors of South India
South Indian food is the most different from that of North India and includes spicier dishes that are also lighter and sweeter. This portion of the country uses more coconut and coconut milk in their cooking. Tamil Nadu is famous for using tamarind which adds a refreshing sourness to dishes.
Kerala is a large spice growing region and is well known for its cardamom, red chilies, and black pepper.
Rice is much preferred over bread in South India. Rice is eaten with fish curries and lamb stew. It is also turned into dosas which are crispy pancakes often eaten for breakfast with a light vegetable stew.
Recommended Itinerary
Flavorful Cooking Methods
Much of the flavors in Indian food comes from the methods used to create it. Spices are often freshly ground and then toasted in oil or ghee to bring out the full depth of their flavors. Many types of meat are marinated for a day or more in yogurt and spices to make them tender and rich.
Breads and kebabs are cooked in clay ovens called tandoors that use high heat to create a cross between barbecuing and baking. Gravies are cooked down from spiced vegetables for at least 30 minutes to bring out their full flavor profiles and creamy textures.
Explore India with Asia Highlights
India is one of the world's culinary powerhouses. The country's blazing curries, grilled tandoori meat, yogurt-based sauces, crispy poppadum, fragrant rice, and range of breads have become an essential part of diets across the world.
Go with Asia Highlights and get to enjoy India's diverse cuisine
Why Travel with Asia Highlights During the Pandemic
Tailor-made experience: All of your ideas/needs will be carefully considered to create your ideal trip.
Worry-free planning: Your 1:1 travel consultant in Asia will take all the uncertainty out of your planning, helping you navigate any travel restrictions. 
No-risk booking: 100% refund policy! (up to 14 days before departure)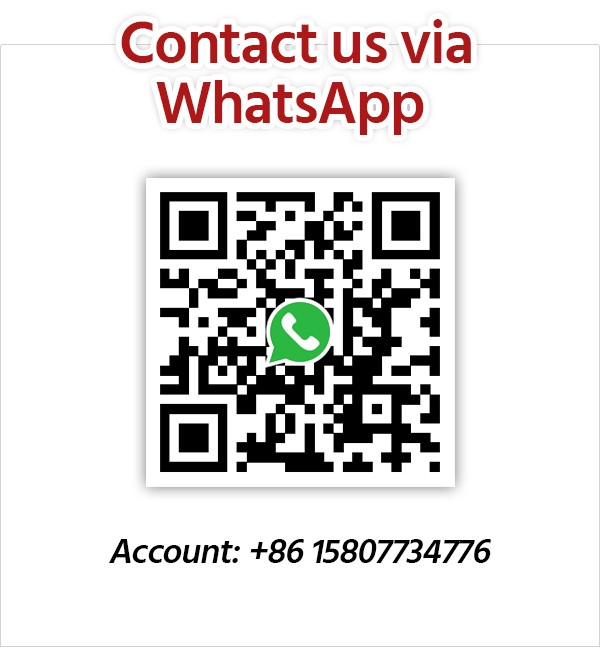 Get Inspired with Our Sample Itineraries
At Asia Highlights, we create your kind of journey — your dates, your destinations, at your pace. You can have any trip tailor made for your travel.
More Travel Ideas and Inspiration