Singapore is a particularly successful urban island country in Southeast Asia. It is one of the world's four largest financial centers and one of the world's five busiest seaports. Singapore is also known as a garden city and a classy tourist destination. Find out how to plan a Singapore trip with this Singapore travel guide.

Singapore Merlion Park
Singapore Travel Restrictions
International travel has been restricted due to the COVID-19 pandemic, but Singapore has implemented international Safe Travel Lanes to facilitate travel in and out of Singapore. Right now, the following categories of travel are currently allowed (updated in September, 2021):
Returning Singapore citizens and permanent residents

General entry for Long Term Pass Holders and immediate relatives of Singapore Citizens/PRs

Short-term business visits

Short-term social visitors / tourists

Death and critical illness emergency visitors
Please note that Singapore's travel policy is changeable. You can know more about Singapore travel restrictions on the MOH COVID-19 website. Or join our Facebook group to get our latest information on Asia travel.

Singapore travel
Why Travel to Singapore
1. Singapore is a melting pot of multiculturalism.
From the fusion of various cooking methods from various countries to its diverse architectural styles, Singapore is a gathering place for multinational cultures.
2. Singapore is the center of Southeast Asian art.
The National Gallery of Singapore has the world's largest exhibition of Southeast Asian modern art. The open-air art performances at Marina Bay always make people linger.
3. Singapore is an amusement park suitable for all ages.
Singapore is a family-friendly tourist destination. Singapore Zoo, Kallang Riverside Park, Sentosa, and Universal Studios are suitable for all ages.
4. Singapore is a shopper's paradise.
From shopping malls on Orchard Road to luxury shops in Marina Bay, to boutique shops in Haji Lane, you can always find a place that suits you well.
No matter why you go to Singapore, let us arrange the trip for you! 

ArtScience Museum Marina Bay Sands
What Our Customers Said
We had an amazing trip to Thailand

We had an amazing trip to Thailand with Asiahighlights. Every detail was perfectly organised and we always had an instant customer support service in case of any issues.

More

bugra t, Nov 2022

Great experience!

Bella was very helpful and responsive to all our questions. They handled all the arrangements very professionally and we had a wonderful time! We would definitely recommend and use them again!

More

Christie, Nov 2022

I contacted to Bella from Asia Highlights

I contacted to Bella from Asia Highlights that to buy tickets to Yi Peng Festival in Chiang Mai when i was in my country.She helped me very much.You can trust this agency, and i advice Bella as the best!!

More

Elena, Nov 2022

I had booked Chiang Mai Yi Peng Sky Lantern Festival

I had booked Chiang Mai Yi Peng Sky Lantern Festival with Asia Highlight Travel, my travel advisor was Bella Kiu, the experience was great, got my tickets , communication was seamless.

More

Siskazi Lindeni, Nov 2022

Thank you Iris Wang & Bella Liu

I thought "no hope" in getting the tickets to Yee Peng Festival organize by CAD. Fortunately, together with Bella Liu, I managed to secure all our tickets. No one left behind. This trip to Chiang Mai will be a memorable one.

More

Little Puppy, Nov 2022

Very accommodating and helpful

Bella was super helpful in getting my ticket to the Yi Peng festival exchanged and was very accommodating. Quick and easy transaction and received ticket within 24 hours. Good communication throughout the process.

More

Helen Powell, Nov 2022

Very accommodating and helpful

Asia Highlights as a whole is also very informative and contains helpful advice that has helped me plan my travels in Thailand.

More

Helen Powell, Nov 2022

You are in safe hands

Albee was an absolute pleasure to work with. She responded to my suggestions readily to find suitable alternatives for my 2 week trip to Thailand with my wife. She answered all my questions promptly and thoroughly.

More

RJ, Oct 2022
Top Places to Visit in Singapore
Located at the southernmost tip of the Malay Peninsula, Singapore is one of the smallest countries in the world, with a total area of only 694 square kilometers (268 square miles), which is even smaller than Hong Kong. It takes an hour to drive around the whole island, but Singapore is an all-inclusive experience, blending diverse cultures from all over the world, and there are many wonderful things you can't miss.
1. Go to Merlion Park to see the symbol of Singapore.

2. Go to Little India to experience a colorful miniature of massive India.

3. See the largest mosque in Singapore, Sultan Mosque.

4. Admire the exquisite Sri Mariamman Temple and look up at countless statues of gods there.

5. Wander around Orchard Road and experience Singapore's artistic shopping paradise.

6. Go to the "Big Durian" Esplanade — Theatres on the Bay, Singapore to appreciate Singaporean art.

7. Visit Gardens by the Bay with the world's largest greenhouse.

8. Climb the world's first double helix pedestrian bridge, also by Marina Bay.

9. Go to Clarke Quay to enjoy the nightlife of Singapore.

10. Go to Chinatown to experience the cultural heritage and taste local food.

11. Take an island adventure on Sentosa.

12. Explore Changi Airport, which holds the world's largest indoor waterfall.
Contact us to know more about Singapore.

Jewel Changi
Best Times to Visit Singapore
Singapore is located in the tropics and has an equatorial rainy climate. It is warm/hot throughout the year without a winter. The average daily temperature range is 24 to 31 °C (75–88°F). The least sweltering month is January with an average temperature range of 22 to 30 degrees Celsius (72–86°F). Slightly hotter temperatures average 25–32°C (77–90°F) from February to June.
There is only one of the obvious four seasons of temperate climes in Singapore — only summer — but there is a distinctly less wet season and a very wet season. The monsoon rainy season is from November to January.
Singapore is a country that's suitable for year-round travel and the best time for you to go depends on what you want to do in Singapore.
If you do not like wet weather, you might consider the months of lowest rainfall on average (still moderate to high): February, September, and June
If you like food, you could choose to go to Singapore in April for the annual World Chef Summit or July for the Singapore Food Festival (July 10-26), when there are food tasting activities at Clarke Quay, Chinatown, and many other attractions.
If you like shopping, you could come from June to July for the shopping discount season, when large shopping malls attract tourists with their discounts.
If you like a lively holiday atmosphere, November to December is the best time. From November to December, the shining celebrations of Deepavali, Christmas and New Year's Day will light up the entire Lion City.
If you are a motor racing fan, you should go in September, when Singapore hosts the only F1 night race in the world.
Singapore travel can be expensive, and it is always higher during the festivals, such as Chinese Lunar New Year in January or February. So, to keep travel costs down, avoid the festivals.
When would you like to take a Singapore trip? Let us tailor-make a Singapore tour to your requirements.

Singapore hiking
Recommended Singapore Tour Packages
Singapore is small and many attractions are relatively concentrated within walking distance. Usually, 4–7 days are recommended to see all of Singapore's highlights. Here is a suggested 5-day Singapore tour package for your reference:
Day 1: A one-day walking tour to see Chinatown, Marina Bay, and Singapore nightlife at Clarke Quay.
Day 2: Explore Little India and Haji Lane in the daytime and take a Night Safari in the evening.
Day 3: Enjoy retail therapy with a one-day shopping experience on Orchard Road.
Day 4: Take a day to relax in a resort on Sentosa. (If your time is sufficient, a night stay in the island is highly recommended.)
Day 5: Visit Jewel Changyi at Changyi International Airport, then fly home.
How many days do you have for the trip? We will customize your Singapore trip based on your requirements.

Water park in Sentosa
Singapore Festivals
Chinese New Year
Celebrated: in January or February
About 75% of Singapore people are ethnic Chinese, so Chinese lunar New Year is the most important festival in Singapore for many. During that time, you will see dazzling lanterns along the streets, parades, and performances nearly everywhere in the city. The biggest celebration is in Chinatown.
Unmissable Celebrations:
Enjoy the street lighting-up ceremony in Chinatown prior to the festival.

Join the colorful Chingay Parade from 1 Republic Boulevard to NS Square.

Immerse yourself in the River Hongbao garden festivities in NS Square.

Chinese New Year
Christmas on Orchard Road
Celebrated: from November 16th
Orchard Road is one of the most popular shopping streets in Singapore, and also a world-class shopping destination. The road is particularly brilliant and beaming during the Christmas period.
Unmissable Celebrations:
Enjoy the iconic lighting-up ceremony.
In Singapore, Christmas comes early every year, starting from mid-November. With the official launch of the Christmas lighting ceremony on November 16, this lively and fashionable district of Orchard Road is transformed into a colorful fantasy world with laughter and joy, allowing you to immerse yourself in the joy of the festival in advance.
The lighting and decorations stretch 3.88 kilometers (2.4 miles) from Tanglin Mall to Plaza Singapura (including Scotts Road, Grange Road, and Orchard Road). And they stay up until January 1, giving you plenty of time to enjoy this feast for the senses.
Have fun at the Happy Christmas Village Fantasy Carnival.

Join the Christmas countdown party — the climax of the holiday celebrations.

Shop happily on Orchard Road. Many shops offer discounts to attract guests during that time.

Christmas on Orchard Road
Deepavali
Celebrated: from October or November for a month
Deepavali, also called "the Festival of Lights", is a national cultural festival in Singapore. On this day, thousands of Hindu families in Singapore will light up their warm yellow oil lamps (deepas) at home to pray to Lakshmi, god of fertility and prosperity. Little India is the best place to enjoy Deepavali, which is decorated gorgeously at that time. There will be various exquisite elephant and peacock statues on the street, and the ground is covered with traditional Indian Rangoli paintings.
The day of Deepavali is different each year. It will be on October 24th in 2022, but the celebration can last more than a month, from the week before the festival to a month after the festival. The highlights are always in the week before Deepavali Day.
Unmissable Celebrations:
1. Participate in the "Silver Chariot procession". Devotees drag a silver carriage carrying a statue of the goddess Sri Drowpathai Amman from Sri Mariamman Temple in Chinatown (one of the oldest Hindu temples in Singapore) all the way to Little India.
2. Enjoy the Fire Dance Festival (Theemithi) held in the Mariamman Hindu Temple. In this ritual, thousands of male believers step on burning coals with their bare feet to pay homage to the goddess. Theemithi is held about a week before Deepavali Day.
3. Enjoy wonderful traditional performances in Little India. The performances last for a few nights before Deepavali.

the Festival of Lights
Singapore Food Festival
Celebrate time: from mid-July
Unmissable Celebrations:
Taste all kinds of delicious food and have the opportunity to see the delicious masterpieces cooked by the chefs.

Experience various celebrations, workshops, and live music performances. STREAT is the iconic event of the Food Festival, where you can try different kinds of street food.
What is more, Mid-Autumn Festival, Vesak Day, Thaipusam, Hari Raya Puasa are also the popular festivals in Singapore. See more on SE Asia Festivals.

Singapore street food
Singapore Food
Singapore is a hodgepodge of diverse races and cultures, which also brings a variety of local cuisines and delicacies together. From street food to elegant restaurants, no matter what your taste or budget, you can enjoy the ultimate delicacy in Singapore. Singapore's traditional cuisine includes chili crab, Hainanese chicken rice, bak kut tek ('pork rib tea'), laksa (spicy noodles), fish head curry, satay, and kaya (coconut jam) toast.
Kampong Gelam is a gastronomic treasure house, popular among tourists from home and abroad. Almost all styles of cuisine can be found there, including authentic Indonesian cuisine, Mexican cuisine, Vietnam cuisine, Japanese food, and Chinese food. Here are some popular restaurants for your reference:
Indian Restaurant: Zam Zam Singapore
Add: 697-699 North Bridge Road, Singapore 198675
Tel: +65 6298 6320
Indonesian Restaurant: Warong Nasi Pariaman
Add: 736/738 North Bridge Road, Singapore 198704
Tel: +65 6292 2374
Malay kampong ('village') taste restaurant: Hjh Maimunah
Add: 11 & 15 Jalan Pisang, Singapore 199078
Tel: +65 6297 4294
Mexican restaurant: Piedra Negra
Add: 241 Beach Road, Singapore 189753
Tel: +65 6291 1297
Vietnamese restaurant: Mrs Pho
Add: 349 Beach Road, Singapore 199570
Tel: +65 6292 0018
Japanese restaurant: Box n Sticks
Add: 28 Kandahar Street, Singapore 198889
Tel: +65 6341 7780

Hainanese chicken rice
How to Get around Singapore
1. Singapore's Mass Rapid Transit (MRT)
The Singapore Metro is a very convenient way to travel. There are dense subway lines and many attractions can be reached by subway. It is very convenient. Usually, the first train departs at 05:30 and the last train is between 23:30 and 00:00.
2. Buses
The bus routes are quite complicated, and the stop names are usually a landmark building near the stop. Therefore, the stop names coming or going are often different. In addition, most buses do not announce the stations, and some only display the name of the next station on their electronic screens. So please be aware of the stops situation when you take a bus.
3. Taxis
Taxis are convenient in Singapore. It is easy to take one from hotels, attractions, or shopping malls. The taxi fare starts around 3 SGD (2 USD), and then it's about 0.22 SGD (0.15 USD) for every 400 meters.
Tips:
1. You can buy an EZ-Link Card or a Singapore Tourist Pass to take the MRT or buses in Singapore with cashless convenience.
2. There is a credit card machine at the front and rear doors of the buses. Please remember to scan your card when you get on the bus at the front door and scan it again when you get off at the rear door.
3. There are many taxi companies in Singapore, such as Comfort, City Cab, SMRT, Trans-Cab, Premier Taxis. SMRT provides advanced taxi services, so the cost will be more expensive.
Private car is always the most comfortable way to get around. Contact Asia Highlights for private transfers.

Singapore City
Where to Stay in Singapore
Singapore is a small country with convenient public transportation. You can take the subway to most of the sightseeing places, so staying near a subway station will make things easy for you. There are five popular areas that people typically choose for a Singapore stay:
Chinatown: There are more youth hostels and economy hotels in this area. Tourists with a lower budget often choose to stay in this area. Porcelain Hotel Singapore, Bliss Hotel Singapore, Opera House Hotel, and Oasia Hotel Downtown are recommended.

Sentosa: Many holiday hotels are located there. If you want to enjoy top-class hotel facilities and relax on beaches, Sentosa should be your choice. The famous Universal Studios is also there. Le Meridien Singapore, Sentosa; Siloso Beach Resort; Amara Sanctuary Resort Sentosa; and Hotel Michael are recommended.

Orchard Road: Singapore's shopping mecca! There are many large department stores and shopping centers along the 2-km-long road. If you want to go shopping in Singapore, you should not miss Orchard Road. Grand Park Orchard, Ascott Orchard Singapore, Hotel Chancellor, and YOTEL Singapore are recommended.

Marina Bay: If you are looking for a luxury hotel experience, there will be more options for you in Marina Bay. Marina Bay Sands; The Fullerton Bay Hotel Singapore; Sofitel Singapore City Centre; and The Ritz-Carlton, Millenia Singapore are all there.

Bugis: There you can fully experience the charm of Southeast Asia, and you can taste many different local snacks in the night market in Bugis. InterContinental Singapore, Hotel G Singapore, XY hotel Bugis by Asanda Hotels and Resorts, Hotel Royal @ Queens Singapore, and Mercure Singapore Bugis are all good options.
Where would you want to stay? Let us help book the ideal hotel for you.

Marina Bay Sands
Shopping in Singapore
Singapore is one of the famous shopping paradises of the world. From unique souvenirs to fashion brands, you can always find the best that retail has to offer. You can buy high-tech products at Funan Mall, fashion clothing and jewelry at Orchard Road; buy Indian specialty products at Little India; and go to Chinatown for a customized exquisite qipao (cheongsam). Or go shopping like a local in very Singaporean malls, such as Tampines 1, Jem®, and Westgate.
Or do you want to bring a special Singapore gift back home? There are many local brands in Singapore, such as TWG tea, Supermama local ceramics, Scene Shang's homeware, Tiger Balm, and local snacks from Biscuit King.
If you only have half a day's transit time in Singapore, Jewel Changi will rewrite your airport transit experience.

Singapore Changi Airport
Singapore Travel Tips
Singapore is a rainy country most of the time. Please prepare a raincoat or an umbrella for rain at any time.
Singapore is an equatorial country with a high UV index. Please prepare sunglasses and sunscreen for your trip.
The standard electrical current used in Singapore is 220–240 volts AC (50 cycles). If you need to, be prepared with a power plug (adapter) with three square prongs.
Tap water is safe to drink in Singapore. It has passed the World Health Organization standards.
Smoking is forbidden in all air-conditioned places in Singapore.
Chewing gum is forbidden in Singapore.
Singapore charges a very high tax on alcohol, so it is expensive to drink or buy a bottle of wine.
Only the Singapore dollar is used in Singapore and you can exchange money at the airport when you arrive.
Tipping is not customary in Singapore. An additional 10% gratuity is charged on top of your bill by some restaurants and hotels.

Marina Bay Singapore
Tour Singapore with Asia Highlights
Even though Singapore is a small country and English is widely used there, if you want to explore the real Singapore and experience local life, it would still be helpful to have a professional tour guide. Travel with Asia Highlights for a hassle-free and more-fulfilling Singapore tour.
Why Travel with Asia Highlights During the Pandemic
Tailor-made experience: All of your ideas/needs will be carefully considered to create your ideal trip.
Worry-free planning: Your 1:1 travel consultant in Asia will take all the uncertainty out of your planning, helping you navigate any travel restrictions. 
No-risk booking: 100% refund policy! (up to 14 days before departure)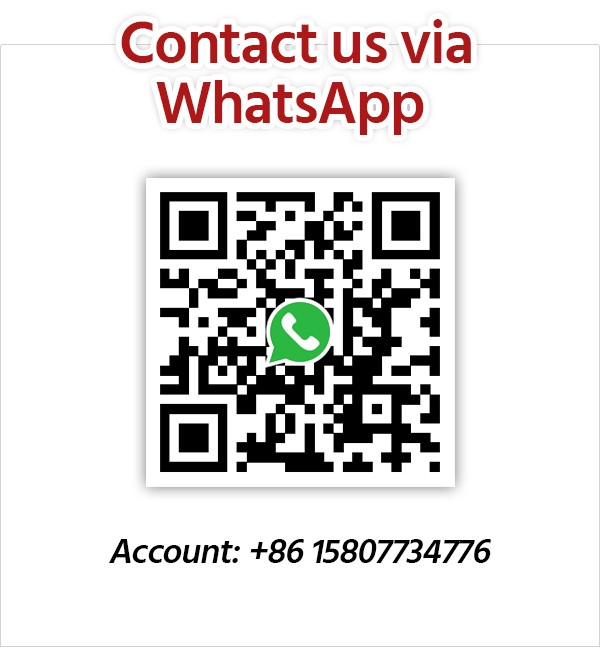 Get Inspired with Our Sample Itineraries
At Asia Highlights, we create your kind of journey — your dates, your destinations, at your pace. You can have any trip tailor made for your travel.
More Travel Ideas and Inspiration