With the yearly average high temperature at 32°C (90°F) in the daytime and about 25°C (77°F) at night, Singapore is hot and summery all year around, with little variation. Singapore is humid and there are more than 14 rainy days a month on average. Because of the northeast monsoon, November to January is the rainy season in Singapore.
The driest month is February with an average rainfall at 111 mm (4 inches) and 9 rainy days.

The wettest month is December with an average rainfall of 330 mm (13 inches) and 19 rainy days.

The hottest month is May with an average temperature of 29°C (84°F).

The coldest months are December/January with an average temperature of 24°C (76°F ).
The best times for food tour are April and July. The annual World Gourmet Summit is usually held in April. And the famous Singapore Food Festival is always from mid to late July.
The best time for shopping tour is Middle June to middle July, Christmas, and New Year time. The annual Great Singapore Sale is from middle June to middle July.
The busiest travel times are during the big festivals, such as Diwali in November, Christmas holiday, and Chinese Lunar New Year in January/February.
The worst travel time is September. Affected by the burning of straw throughout Indonesia, the air quality in Singapore in this month is very poor, shrouded in smog and low visibility. Travelers should be prepared for this and a mask might be needed.
The cheapest travel time is after the festivals (February–October). Singapore is good for travel all year round, so attraction fees remain the same, but the hotel prices might be a little cheaper after the festivals. You can always get good hotel discounts if booking a month before.

Singapore Skyline
What Our Customers Said
We had an amazing trip to Thailand

We had an amazing trip to Thailand with Asiahighlights. Every detail was perfectly organised and we always had an instant customer support service in case of any issues.

More

bugra t, Nov 2022

Great experience!

Bella was very helpful and responsive to all our questions. They handled all the arrangements very professionally and we had a wonderful time! We would definitely recommend and use them again!

More

Christie, Nov 2022

I contacted to Bella from Asia Highlights

I contacted to Bella from Asia Highlights that to buy tickets to Yi Peng Festival in Chiang Mai when i was in my country.She helped me very much.You can trust this agency, and i advice Bella as the best!!

More

Elena, Nov 2022

I had booked Chiang Mai Yi Peng Sky Lantern Festival

I had booked Chiang Mai Yi Peng Sky Lantern Festival with Asia Highlight Travel, my travel advisor was Bella Kiu, the experience was great, got my tickets , communication was seamless.

More

Siskazi Lindeni, Nov 2022

Thank you Iris Wang & Bella Liu

I thought "no hope" in getting the tickets to Yee Peng Festival organize by CAD. Fortunately, together with Bella Liu, I managed to secure all our tickets. No one left behind. This trip to Chiang Mai will be a memorable one.

More

Little Puppy, Nov 2022

Very accommodating and helpful

Bella was super helpful in getting my ticket to the Yi Peng festival exchanged and was very accommodating. Quick and easy transaction and received ticket within 24 hours. Good communication throughout the process.

More

Helen Powell, Nov 2022

Very accommodating and helpful

Asia Highlights as a whole is also very informative and contains helpful advice that has helped me plan my travels in Thailand.

More

Helen Powell, Nov 2022

You are in safe hands

Albee was an absolute pleasure to work with. She responded to my suggestions readily to find suitable alternatives for my 2 week trip to Thailand with my wife. She answered all my questions promptly and thoroughly.

More

RJ, Oct 2022
Singapore Temperature and Singapore Rainfall Averages by Month
Singapore's temperature range remains almost constant throughout the year at around 25–32°C (77–90°F). Though hot outside, a/c is provided in all buildings, which can be quite cool, so be prepared.
Singapore is humid all the year round (from 81% in the drier months to 86% in the wet season), but almost all precipitation in Singapore is thunderstorms in the evenings, so storms should not have a big effect on your travels. Flights are not often affected and typhoons are very seldom. 
Storms are about twice as likely in the November–January wet season, which has about twice as much rainfall as other months.

Singapore Temperature Averages by Month

Singapore Rainfall Averages by Month
The Dry Season (February to October): Better for Outdoor Activities
Due to the southwest monsoon, February to October is the "dry season" (moderate rainfall season) in Singapore, with an average of 15 rainy days per month. The weather is mostly sunny and clear in this time as the rain is concentrated in short (evening) storms.
The drier season is a better time for outdoor activities, such as:
hiking along the Southern Ridges — the about 9-km (6-mile) hiking route from Mount Faber Peak to Kent Ridge Park;

climbing the Bukit Timah Summit, which is about 160 meters (525 feet) above sea level — the highest point in Singapore;

walk on the TreeTop Walk at MacRitchie Reservoir (a suspension bridge through the canopy);

bike around Pulau Ubin Island.

Singapore Hiking
The Rainy Season (November to January): Better for Indoor Activities
The rainy season in Singapore is from November to January. Affected by the humid northeast monsoon, there is more rain during this time, averaging 19 rainy days in Novemebr/December.
What to Do When It Rains in Singapore
Climb the world's tallest indoor waterfall in Gardens by the Bay

Shop freely in the different shopping malls on Orchard Road

Discover the underwater life in S.E.A. Aquarium

Explore the Jewel of Changi

Drink a cup of Singapore Sling in Raffles Hotel

Be an airplane captain for a time in Flight Experience Singapore on Raffles Avenue

Feel Singapore's art and culture in a museum. There are many different museums in Singapore: the National Museum of Singapore, Asian Civilizations Museum, and Singapore Art Museum are recommended.

Relax yourself in a Spa. Chi, The Spa at Shangri-La and Estetica on Orchard Road are good options.

Taste different Singapore food in Lau Pa Sat market. There is an indoor food street in the market.

Jewel of Changi
The Hot Seasons (Apr./May and Oct./Nov.): Better for Morning/Night Activities
April to May and October to November are the retreating monsoon months in Singapore. Because the ground wind is weak and changeable, it is particularly hot during those months. It is usually muggy from 10 a.m. to 3 p.m. and the highest temperatures can reach to 35°C (95°F). There are often showers and thunderstorms in the afternoon at that time. At night and in the early morning, the temperature can drop to about 20°C (68°F) because of the sea breeze, which is very cool.
So, it is suggested to do activities in the morning and from late afternoon in Singapore's hotter seasons. In the middle of the day, you can also consider indoor places such as the indoor waterfall in Gardens by the Bay, S.E.A. Aquarium, Jewel of Changi, or the parks with more trees. At night, we suggest the Singapore Night Safari or just relaxing in the bars in Clarke Quay.

Clarke Quay
Explore Singapore Your Way with Us
Singapore is a colorful country and a good place for relaxation and having fun. Tell us your interests, and we will tailor a unique Singapore trip for you.
Why Travel with Asia Highlights During the Pandemic
Tailor-made experience: All of your ideas/needs will be carefully considered to create your ideal trip.
Worry-free planning: Your 1:1 travel consultant in Asia will take all the uncertainty out of your planning, helping you navigate any travel restrictions. 
No-risk booking: 100% refund policy! (up to 14 days before departure)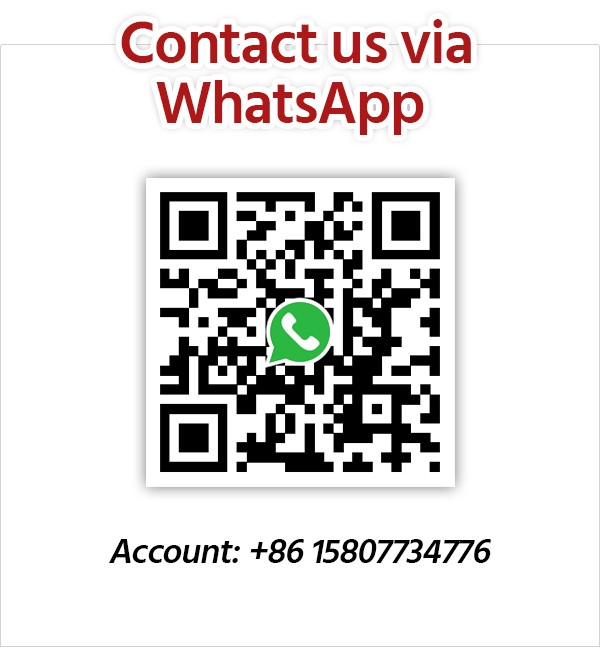 Get Inspired with Our Sample Itineraries
At Asia Highlights, we create your kind of journey — your dates, your destinations, at your pace. You can have any trip tailor made for your travel.
More Travel Ideas and Inspiration