Singapore is a melting pot for diverse cultures, and a multitude of languages and dialects are spoken in Singapore. In Singapore, many road signs and tourist signs are multilingual, with English, Malay, Chinese, and even Japanese. Multilingual public broadcasting is available in Singapore Airport and on some bus lines.
Singapore's Languages: Key Facts
Singapore's national language is Malay.

English, Malay, Mandarin, and Tamil are recognized as the four official languages of Singapore.

English is the most widely spoken language in Singapore.

Singlish, the informal English dialect of Singapore is the mark of a native Singaporean.

Singapore Road Sign
1. Malay: National Language of Singapore
Before being colonized by the British, Singapore belonged to the Kingdom of Johor (1528–1824) on the Malay Peninsula, and Singapore's aborigines were mostly Malays. To respect the language of the indigenous, and due to other political factors, Malay has been taken as the national language of Singapore. The Singapore national anthem, Singapore's honour system, and military passwords are all in Malay.
Malay is spoken by about 13% of Singapore's population, and the dialect they speak is Bazaar Malay, informal spoken Malay used in daily life.
Bazaar Malay is a mixture of Malay and Chinese, and it uses a Latin script, which is also known as Rumi.
Examples of Singaporean Malay:
Teedak — No

Apakabar — Hello

Terimakasih — Thank you

Se la mat Jalan — Good bye

To-long! — Help!
2. English — the Main Language of Singapore
In Singapore, Chinese-speaking people make up about 75% of the population. So, you may be wondering why English is the main language of Singapore. Just as Singapore's founder Lee Kuan Yew said:
"Although the population of Singapore is mainly of Chinese descent, Chinese will never become the first language of Singapore. Although we were a multi-ethnic country surrounded by Malays at the time, in order to attract foreigners investors to come here and develop properties, our citizens have to speak a language they can understand, and that language is English."
English is the administrative language in Singapore, and one of the important languages of international business. In Singapore's education system, English also the medium of instruction for all subjects (except 'mother tongue' i.e. Mandarin). However, Singapore implements a bilingual policy, and students not only study English, but also learn Mandarin, which is a good way to ensure that Chinese-heritage children stay in touch with their traditional roots.
3. Singlish — the Mark of Being a True Singaporean
Singlish, meaning 'Singaporean English', is an informal and colloquial version of English. It is discouraged in formal settings and schools, but it has long been the official dialect of Singapore. Singlish is a hybrid form of English that ignores basic English grammar and incorporates vocabulary from Malay as well as Chinese and Hindi, with many unique localized "slang" idioms. Singaporean people know this is not proper English, but Singlish has a strong cultural connection with them. So, Singlish has become the unofficial lingua franca, and it is the identity mark of being a Singaporean for many.
Examples of Singlish:
Chope — 'to reserve something'

Example:  I want to chope a hotel room.

Jia lat — '(being in) trouble'

Example: I am in jia lat!

Hosei bo? — 'How are you doing?'

Ta pau — 'Take away'

Example: Please ta pau your shoes.
3. Mandarin — the Official Chinese Mother Tongue of Singapore
Mandarin is the official mother tongue of Singaporean Chinese. About 36% of the Singapore population speak Mandarin (or Huayu). However, before late 20th century, Hokkien (Minnanyu) was the lingua franca among Chinese in Singapore. Besides Hokkien, there are also other Chinese dialects such as Teochew, Hakka, Hainanese, and Cantonese spoken by Singaporean Chinese people due to Chinese immigration from these language areas of coastal southern China.
In order to standardize the Chinese language in Singapore, and because of the speed of development in China, the Singapore government has promoted Mandarin learning among Singapore Chinese, which is based on the Beijing dialect. Mandarin is the only official Chinese dialect which can be taught in schools.
Examples of Mandarin Used in Singapore
Nihao — 'Hello'

Ni hao ma? — 'How are you?'

Xièxie — 'Thank you'

Duìbúqǐ — 'Sorry'

Qing — 'Please'

Zaìjiàn — 'See you later'

Singapore Street Sight
4. Tamil — the Mother Tongue of Most Singapore Indians
Indians make up about 9.2% of Singapore's population. The number is relatively small, but there are many different Indian languages spoken in Singapore, including Tamil, Bengali, Gujarati, Hindi, Punjabi, and Urdu.
However, Tamil has been recognized as one of Singapore's official languages because a large proportion of the Indian settlers immigrated from the Tamil Nadu region in the southern India. Right now, about 3% of the population speak Tamil in Singapore.
Examples of Tamil Used in Singapore 
Alo! — 'Hi!'

So-so-sari — 'Good'

Iravu vanakkam — 'Good night!'

Poittu varén! — 'Goodbye!' 

Romba nandri — 'Thanks'

Mannikanum — 'Excuse me!'

Eppadi irukkinga? — 'How are you?'

Kaalai vanakkam — 'Good morning!'
Other Foreign Languages in Singapore
Singapore, as an international financial center, has attracted many foreign companies and employees to Singapore, which makes Singapore's language ecology still richer. Common unofficial foreign languages used in Singapore are: French, German, Japanese, and Arabic.
Touring Singapore with Us
Singapore is a megalopolis with diverse languages and cultural roots. Tour with us and let us show you the cultural riches of this colorful country with your own private guide and driver. Contact us and discover Singapore your way!
Why Travel with Asia Highlights During the Pandemic
Tailor-made experience: All of your ideas/needs will be carefully considered to create your ideal trip.
Worry-free planning: Your 1:1 travel consultant in Asia will take all the uncertainty out of your planning, helping you navigate any travel restrictions. 
No-risk booking: 100% refund policy! (up to 14 days before departure)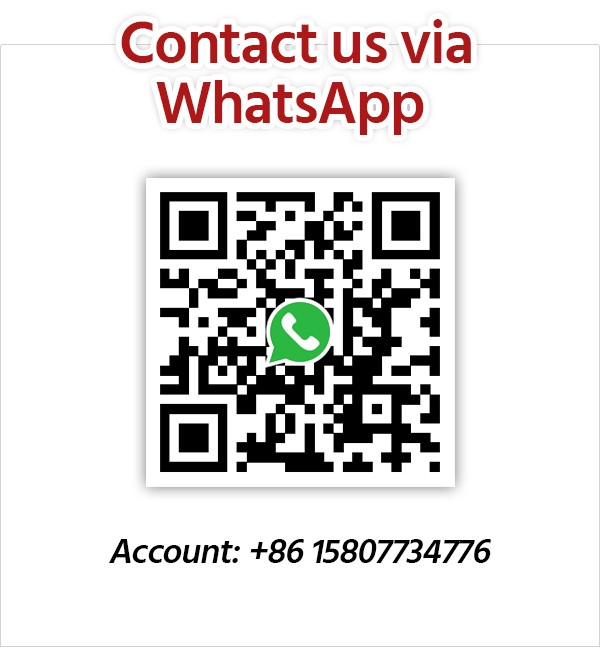 Get Inspired with Our Sample Itineraries
At Asia Highlights, we create your kind of journey — your dates, your destinations, at your pace. You can have any trip tailor made for your travel.
More Travel Ideas and Inspiration