Adventure to Mongolia, China and Thailand: Best Quality Time
Where to summer? Make a wonderful adventure with your kids to Mongolia, China and Thailand. Ride on a horse in the Gobi desert, sleep at local Mongolian yurts and exerience real nomadic life. Learn history and paint a Peking Opera mask at a hutong house, marvel at the Terracotta Army, get to Bangkok for a wonderous spin and kick back at a nice family-friendly resort in Phuket. This is how you create the best quality time.
Highlights
Nights in the desert of Mongolia - watch stars as they twinkle
Ride on horseback in the desert and go on camel safari to an oasis
Tobaggan slide ride at the Great Wall and paint a Peking Opera mask in a hutong house
Learn how to make a terracotta warrior in Xi'an - and bring home one!
Tuk tuk ride and Skytrain, hop on and whizz around Bangkok!
Journey Route
What Our Customers Said
Ms Bella is very prompt and helpful

Ms Bella is very prompt and helpful in answering to my queries. Well done. Also thanks to Asia Highlights for awarding my winning ticket.

More

LM Hang, Sep 2022

3 week trip to Thailand - Great planning assistance!

Coco is prompt, patient, detailed and intuitive as to the type of trip I wanted to plan. She went out of her way to even research some details of a Mekong river cruise that I booked on my own.

More

Steve, Sep 2022

Good surprise

Lily was awesome. Very patient,very informative.Totally recommend.

More

Mayalou flowers, Sep 2022

Good surprise

My experience with Asia highlights have been great. Not only are they legit but are very friendly and helpful as well. They'll help you with whatever you'll need, especially if you're a 1st timer in thailand.

More

Mayalou flowers, Sep 2022

Fantastic! Would use again

Albee and Asia highlights was fantastic! Albee responded within the hour for any random questions I had.

More

Nate Boyden, Aug 2022

Albee Is the best! And her guides are too!

Albee communicated almost immediately to any question/concern I came up with. She helped me adjust the itinerary based on the ages of my kids. We had the perfect balance of busy, cultural, and relaxing!

More

Danielle, Aug 2022

Excellent customer service

Albee did an excellent job translating our requirement in customizing a Thailand and Vietnam itinerary. She was very responsive prior, during and after the trip and even assisted in getting the Vietnam visa.

More

René, Aug 2022

Wonderful vacation at Koh Samui.

Albee Ning from Asia Highlights Travel did a great job from the very beginning and was always reachable and happy to accommodate our wishes and needs.

More

Tatjana Latinovic, Aug 2022
Itinerary in Detail
Day 1
Ulaanbaatar Arrival
1 night at Chinggis Khaan Hotel (Handpicked Comfort) / Kempinski Hotel Khan Palace (Luxury)
Make your way to the exotic land of Mongolia.
- All you need to know about this trip:
How to fly into Mongolia and out of Thailand? What kind of accommodations should we expect? Is this trip good for my teenager son? For all these questions, you may find answers from our expert travel advisor on a case-by-case basis.
Day 2
Ulaanbaatar - Baga Gazarin Chuluu (4 hours by car)
3 nights at traditional Gers
Drive out of the capital and get to the Middle Gobo in Baga Gazarin Chuluu. The host of your stay will be waiting for you.
Get a taste of local nomad life by helping out their daily work.
Highlight of Your Mongolia Trip: Get Wild
In the following days, you and your kids will be taken away from the big city and into the wilderness. In the Gobi desert of Baga Gazarin Chuluu, you will be sleeping at 3 different Gers (traditional nomadic yurts) and experience nomadic life, as well as horseback riding and camel safari.
What makes it special for us?
- Gobi within easy reach: Baga Gazarin Chuluu (literally meaning small rock formation) is 260km away from the capital, taking only 4 to 5 hours. With big travel groups heading down to the southern Gobi, which is more famous and takes longer hours to reach overland, life here remains intact from tourist trod.
- Lifestyle that you've never tried: You will live in the way as your hosts do, help out housework, herd the sheep and rinse the horses, which is something that your kids cannot get from school! (Note: For horseback riding and camel safari, your hosts will control the snaffle for safety concerns.)
Your family might have been to some nice hotels, resorts or cruises, but sleeping in a Ger is nothing like that. Without wifi, TV and even electricity, it will be a great chance for you to bond more strongly with your growing children.
- Help another family: Nomadic families often move from one pasturage to another for their sheep, living a simple life. Summer to autumn is the busiest time for them and your being here will be of great help.

Your hostess welcomes you to their Ger
Day 3
Baga Gazarin Chuluu
Visit the Small Rock Formation by riding on a horse. Proceed to your next Ger house by car.

horseback riding in baga gazarin chuluu of mongolia
Day 4
Baga Gazarin Chuluu
Have a simple breakfast with your host before you get escorted deeper into the Gobi desert. Explore an oasis and learn about the eco-system. Enjoy camel safari and stay overnight at the Ger.

Ride on a camel to an oasis in the desert
Day 5
Baga Gazarin Chuluu - Ulaantaabar (4 hours by car) - Beijing (2h10min by air)
3 nights at Novotel Peace Beijing (Handpicked Comfort) / Crowne Plaza Hotel Beijing Chaoyang U-Town (Luxury)
Say goodbye to your host and you will be back to Ulaanbaatar. Take an evening flight to Beijing.
Today you will be on a slow exploration in Beijing. Start with a boat trip in the Summer Palace and proceed to the Forbidden City. Learn paper-cutting, mask-painting or calligraphy at a local house inside the Hutong.

Paint a Peking Opera mask in a hutong house
Drive to the Great Wall in the morning. Your family will have your own cable car up the mountain ridge and then hike the paved section of Mutianyu. Take an exciting Tobaggan slide down. Visit the Temple of Heaven when you are back in Beijing.

Tobaggan ride at the Mutianyu Section of the Great Wall
Day 8
Beijing - Xi'an (2h25min by air)
1 night at Grand Noble Hotel (Handpicked Comfort) / Sofitel on Renmin Square Xian (Luxury)
Take a morning flight to Xi'an. Visit the bustling Muslim Quarter and learn about Chinese Muslim's living situation. Go cycling on the Ancient City Wall at sunset.

Vandor selling Naans (a kind of crusty pancake) at the Muslim Quarter of Xi'an
Day 9
Xi'an - Bangkok (4h10min by air)
2 nights at Eastin Grand Hotel Sathorn (Handpicked Comfort) / Sheraton Grande Sukhumvit (Luxury)
Get to the supreme highlight of your trip: the Terra-cotta Warriors and Horses, plus a side visit to a local family-run workshop for terra-cotta army. Learn how these clay warriors are made and get a miniature figure as memento.
Fly to Bangkok at night.
Today's Highlight: Terracotta Army Workshop
Back in the days, there was no factory to make terracotta warriors. Every figure was hand-made in a life size by local farmers, craftmen and potters. Today, some farmers in Xianyang are still practicing the art.
They will teach you the process in details and you may have a chance to try moulding or painting. At the end of the visit, you will bring home a miniture terracotta warrior.
What makes it special for us?
- Close set: Terracotta Warrior Workshop is not a common attraction but an Asia Highlights' exclusive site, only opens for your visit. Your kids will have a chance to learn the processe in details, which is not written that lively on textbooks.
- Relive the history: Learn about every detail in making a terracotta warrior just in the same way back in history.

terracotta warriors and horses in xi'an
You will have a free day in Bangkok (for you arrived pretty late last night)
- Feeling alive?
We have arranged a Bangkok highlight tour for tomorrow. However, if you rather take the excitement today we can make changes.
Explore the famous Damnonsaduak Floating Market in the morning. Get back to downtown and visit the Grand Royal Palace and Temple of Emerald Buddha. Wrap it up today with a short yet fun food hunt with your local insider.
Highlight of Today: Bangkok on Tuk Tuk
Hop on Skytrain from your hotel and head to Grand Palace and Temple of Emerald Buddha in downtown of Bangkok.
Get to Amulet Market where you will find a lot of funk stuff that is used in Buddhism practice.
Have some simple lunch at a nearby restaurant. Get away from the mid-day heat at National Museum, where you will learn more about this amazing country.
A Tuk tuk ride awaits! Roam to Wat Saket (Golden Mount Temple) that is built on the top of a mountain. You will take 381 steps up to the temple and get a good view of the city.
Embark a fun food adventure after another leg of tuk tuk ride to the iconic Chinatown. Try out the mouth-watering toasted bread or a bowl of bird's nest, or feast on a seafood BBQ. The bustling Chinatown can be a real treat for both your eyes and taste buds.
What makes it special for us?
- Enjoy the whizz: Tuk tuk is a must-try experience in Thailand yet it is still hard for foreigners to haggle with the driver or even explain the destination. Your private tour guide will do the talking and you can just sit back and enjoy the speed.
- Real good food: Authentic and clean eats lie all around Bangkok yet for a first-timer you need sharp eyes to find them. Your tour guide is your compass. Now time wasted at so-called hit shops, head straight to an unforgettable Pad Thai!
- Great value: Tuk tuk ride or skytrain are actually more time-economic than private car in a busy city like Bangkok. Only a small amount gets you to every corner of the city and you get to blend in.
Your "food fund" gets you up to 7 different kinds of local food in small amount and shared basis. Asian believe that emotional bond or relationship grow stronger by sharing food together.

a tuk tuk driver in bangkok
Day 12
Bangkok - Phuket (1h25min by air)
3 nights at Centara Kata Resort Phuket (Handpicked Comfort) / Katahani Phuket Beach Resort (Luxury)
Fly over the ocean and get to Phuket. Enjoy your stay at our exclusively-selected resort.
Hand-Picked Hotels
We have selected hotels with different styles and for different budgets. Let us know your preferences and we will help you find the right one.

Ulaanbaatar
Chinggis Khaan Hotel


Beijing
Novotel Beijing Peace


Bangkok
Eastin Grand Hotel Bangkok Sathorn

Phuket
Centara Kata Phuket Resort
Our Service Includes:
15 days from
US$ 4,408
per person (based on 2 persons and 4-star hotels)
Private transfers and English-speaking tour guide
All guided sightseeing as detailed in the itinerary
Hotel accommodation mentioned in the itinerary
Breakfasts at hotels and lunches for every guided day
Governmental taxes
Tour code: ah-19
Start planning your tailor-made tour now. Your 1:1 travel consultant will reply within 1 working day.
For a quick conversation, simply reach us via WhatsApp:

+8615807734776
Email:
contact@asiahighlights.com
Why Travel with Asia Highlights During the Pandemic
Tailor-made experience: All of your ideas/needs will be carefully considered to create your ideal trip.
Worry-free planning: Your 1:1 travel consultant in Asia will take all the uncertainty out of your planning, helping you navigate any travel restrictions. 
No-risk booking: 100% refund policy! (up to 14 days before departure)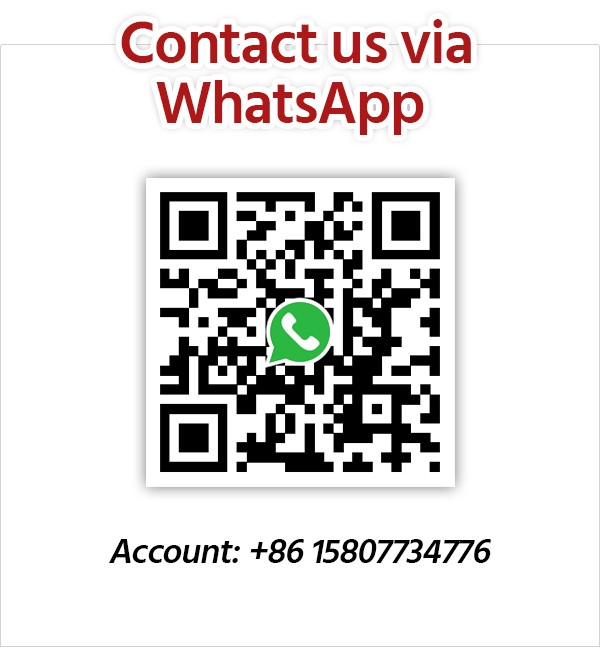 Get Inspired with Our Sample Itineraries
At Asia Highlights, we create your kind of journey — your dates, your destinations, at your pace. You can have any trip tailor made for your travel.
More Travel Ideas and Inspiration