Hot and chaotic, yet offering plenty of fun activities, great landscapes and food, Asia is an awesome choice for your family trip. Before you start planning, get an idea of where you want to go, considering time available, cost and whether the place is appropriate for your kids' ages (given you are bringing kids).
"Hey where are we going this summer?" The fun of family trips starts the very second this question pops. Choosing a destination that is just right for your family, gives you a solid goal to aim for. Oftentimes, it is your budget that decides your destination and how you will be traveling (nothing but luxury or mid-range). Don't get trapped here! Think out of the box and you will find more possibilities than you can imagine.
Brainstorming Your Interests as a Family
Get everybody around the dinner table and start brainstorming for your next family trip. Take turns to call on a desirable destination or an experience that you would enjoy or want to try for the first time. Involve your children in decision making. No matter how old your kids, their understanding or expectations of destinations might have your considerations flipped or impelled.
After some time of brainstorming, a list of country names (possibly with specific activities) may emerge. It might be a long one, especially if you are taking a big family. Now it is time to narrow down the list. Before you do, make sure your kids understand that their suggestions might be replaced or crossed off to suit the good of the entire family.
Understand the Time Frame and Weather
When talking about time frame, you need to decide when to travel, how long your trip should be and consider the international flight duration. Once settled on these three factors, you need to think about the weather of the listed destinations. This helps you screen out those countries or regions that seem less enjoyable during your time of travel; it also helps you adjust expectations.
Generally speaking, older kids adapt to longer journeys better than younger ones. Traveling with school kids means you would probably leave home in summertime or winter vacation for a couple of weeks. For these fully-charged little tigers, a week is too short a holiday. But smaller kids, aged below 12 years, might not be ready for too long a vacation away from home. Long-haul flights for toddlers require more pre-vacation preparation.
Recommended Itinerary
What Our Customers Said
Valuable customer service

I was supported by Bella Liu. Appreciate your customer service when the girl answer all my queries promptly and gently, even when I canceled the transaction because of my mistakes.

More

Thu Thanh, Sep 2022

Everyone please read this review

Immediately she understood and sent me 3 options for the time I had to travel. Of course one could be skeptical, more so since it online. I read the reviews, saw her name.. and I felt more confident.

More

Charlie T, Sep 2022

Excellent Customer Service

Bella at Asia Highlights was very helpful to me.Bella responded right away and stated she would hold a ticket for her and then would exchange mine original seat for one next to hers!

More

Dawn Malbon, Sep 2022

We bought 10 tickets for latern festival

Bella is the sales person that liase with us, she did a very good job, help us proceed for refund. She is responsive and reliable.

More

jolie tan, Sep 2022

Really excellent service!!

Really excellent service!! they still had an allocation of tickets available for the Yi Peng festival when other sellers had already run out. highly recommended

More

David Shackcloth, Sep 2022

Ms Bella is very prompt and helpful

Ms Bella is very prompt and helpful in answering to my queries. Well done. Also thanks to Asia Highlights for awarding my winning ticket.

More

LM Hang, Sep 2022

3 week trip to Thailand - Great planning assistance!

Coco is prompt, patient, detailed and intuitive as to the type of trip I wanted to plan. She went out of her way to even research some details of a Mekong river cruise that I booked on my own.

More

Steve, Sep 2022

Good surprise

Lily was awesome. Very patient,very informative.Totally recommend.

More

Mayalou flowers, Sep 2022
Define Your Budget
Your list is now shorter after the above two steps. Checking out how much you have budgeted for this trip depicts a clearer outline for your holiday. Legitimately, a nearer destination might look better on the bill than a destination on another continent. However, turn your mind around – a family trip to Asia doesn't really cost that much, provided you plan it well.
International flights are one of the main expenses. The optimal plan would be to fly directly. If impossible, you should count an extra overnight stay for transit flights, so you and your kids don't get worn out. When purchasing air tickets, you need to budget for 1) children's prices; 2) baggage prices; 3) additional services such as special in-flight meals, advance boarding, seats together and VIP lounges.
Peak tourism season in Asia is October to March, costing USD150 to 250 per person per day, based on 4-star accommodation, USD250 and up for 5-star, excluding international airfares. During off-peak season, April to late September, it will be half the price. For children, you need to consider the cost for extra beds and internal flights, normally 70% of the adult cost.
Based on our years of tour operation, we have a chart of costs in each Asian destination at the bottom of this article (data for 2017, only for reference)
Country/Region
Peak Tourism Seasons
Hotel Ranking
Cost per day/person (see Note 1)
Cost in Off-Peak Seasons
Japan
January to May, September to early December
4-star
5-star
USD320 to USD400
USD400 and up
USD280 to USD350
USD350 and up
Chinese mainland
February to April, September to November
4-star
5-star
USD200 to USD280
USD280 and up
USD200 to USD280
USD280 and up
Mongolia
May to early August
4-star
5-star
USD220 to USD280
-- (5-star accommodation is limited, not enough data for a conclusion)
USD180 to USD220
-- (5-star accommodation is limited, not enough data for a conclusion)
Vietnam
October to May
4-star
5-star
USD150 to USD250
USD250 and up
USD120 to USD220
USD220 and up
Cambodia
Late September to early April
4-star
5-star
USD180 to USD260
USD260 and up
USD150 to USD230
USD230 and up
Laos
October to May
4-star
5-star
USD180 to USD260
USD260 and up
USD150 to USD230
USD230 and up
Myanmar
Late September to April
4-star
5-star
USD200 to USD270
USD270 and up
USD160 to USD220
USD220 and up
Thailand
Late September to May
4-star
5-star
USD160 to USD240
USD240 and up
USD120 to USD200
USD200 and up
India
October to March
4-star
5-star
USD180 to USD260
USD260 and up
USD140 to USD200
USD200 and up
Singapore
All year
4-star
5-star
USD200 to USD300
USD300 and up
USD200 and up
(no distinguishing line between
Malaysia
November to March
4-star
5-star
USD180 to USD250
USD250 and up
USD150 to USD220
USD220 and up
Indonesia
May to December
4-star
5-star
USD180 to USD240
USD240 and up
USD130 to USD220
USD220 and up
The Philippines
January to May
4-star
5-star
USD140 to USD220
USD220 and up
USD80 to USD160
USD160 and up
Sri Lanka
November to April
4-star
5-star
USD170 to USD250
USD250 and up
USD110 to USD200
USD200 and up
Nepal (see Note 2)
October to November, June to September
4-star
5-star
USD150 to USD200 USD200
USD110 to USD160
USD160 and up
Bhutan (see Note 3)
December to Februaryt
4-star
5-star
USD250 to USD350
-- not enough data for a conclusion
USD200 to USD280
-- not enough data for a conclusion
Brunei
January to May
4-star
5-star
USD220 to USD350
USD350 and up
USD200 to USD280
USD280 and up
Notes:
1. Cost is per day per person, excluding international flights, with English-speaking stationary(?) tour guides
2. Cost for Nepal excludes Chitwan
3. Cost for Bhutan excludes a mandatory daily fee, ranging from USD200 to USD300
Talk to an Expert
Use online tools smartly for research and go through reviews written by family travelers like you. Share the resources with your family and see how they react. Besides the domestic democracy, it is also vital to understand the suitability of different destinations for different age ranges and experiences. If you find yourself vacillating between options, find some trustworthy experts to talk to. They could be somebody who has been to these destinations or actually living there, and they should be honest enough to tell you what to expect.
You might want to skip travel agents as they always mean 'more expensive'. That is not always true. Considering the time and effort that you can save, talking to an on-site expert actually is in line with your goals for a family trip: enjoyable, cost-efficient and meaningful.
A good agent, however, doesn't really decide your destination per se. They act more like a sidekick who studies your interests and evaluates the possibilities. You always have the say in everything.
Look no further, Asia Highlights is right here, ready to create your trip. For more ideas, read our Top Destinations for Family Trips in Asia. Or get a quick start with us (Tailor-made button)
Plan your Family Trip to Asia with Asia Highlights
Asia Highlights welcomes the chance to help you achieve your travel plans. See our itinerary below and let us do the work for you.
15-Day Family Trip to Mongolia, China and Thailand
You might like to read
Why Travel with Asia Highlights During the Pandemic
Tailor-made experience: All of your ideas/needs will be carefully considered to create your ideal trip.
Worry-free planning: Your 1:1 travel consultant in Asia will take all the uncertainty out of your planning, helping you navigate any travel restrictions. 
No-risk booking: 100% refund policy! (up to 14 days before departure)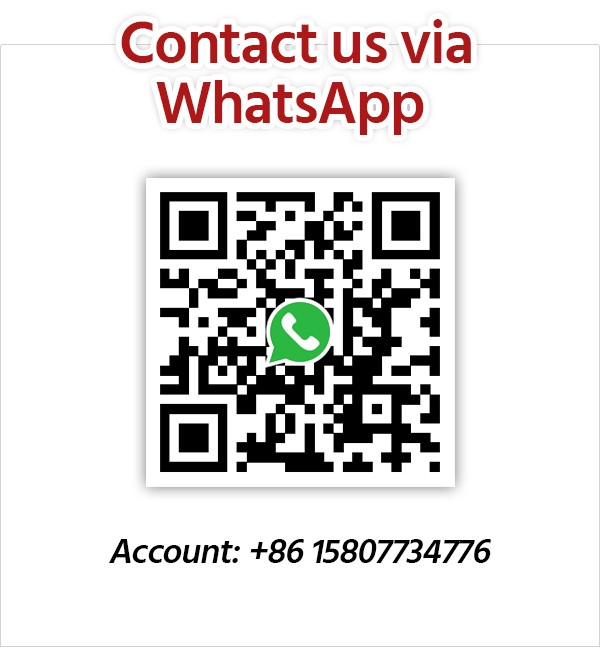 Get Inspired with Our Sample Itineraries
At Asia Highlights, we create your kind of journey — your dates, your destinations, at your pace. You can have any trip tailor made for your travel.
More Travel Ideas and Inspiration