,
The free visa exemption for holders of United Kingdom, German, French, Spanish, Italian and Belarussian passports is valid between 1 July 2015 and 30 June 2016. It is unknown if the exemption will continue after 30 June 2016.
Quick Facts
Passport Validity: Six months from the date of your arrival in Vietnam
Entering by air: Visa on Arrival (VOA) is legitimate and highly recommended with a written approval letter.
Entering by land or water: A valid visa from the Vietnamese embassy or consulate is required.
Visa Exemption: Travelers from visa exempted countries only needs a visa exemption document.
Methods of Application: Travel agencies/online visa travel agents/Vietnam Embassy or Consulate.
Stamping fee for VOA:
Travelers Pay at the airport directly in cash (Dong/US Dollars)
$25 for 1 month/ 3 months Single Entry Visa
$50 for 1 month/ 3 months Multiple Entry Visa
Reminder: Soon, USA passport holders may only acquire one-year and multiple-entry visas (stamping fee $135) upon arrival, according to the latest news. The policy start date has not been released yet. We will keep you updated. If you know more, please feel free to contact us.
Reminder: Asia Highlights recommends our customers keep a photocopy of their passport separate somewhere or keep an e-version of the passport in an accessible email account.
Recommended Itinerary
What Our Customers Said
Vietnam & UAE FANTASTIC tour! Thank you Albee Ning!

Albee was INCREDIBLE. She arranged a 9-day private tour of both North and South Vietnam. No stone was left unturned: a private cruise up the Mekong; excellent hotel reservations; personal, caring tour guides;

More

Consumer, Jun 2020

We traveled with Asia Highlights…

My husband and I had an absolutely wonderful 5 1/2 week trip that was organized by the exceptional Ruby Zhao. We have traveled a lot and Ruby is the VERY BEST AGENT we have ever had!

More

Lurinda Smith Barton Barnwell, Mar 2020

We were.very satisfied with Asia…Four Great Weeks in China and Viet Nam

Asia Highlights was very efficient at advising us on what to see and the best routes to take, but they were also very flexible in integrating our own ideas in regard of travel destinations and accommodations.

More

Eva and Jim, Oct 2019

We were.very satisfied with Asia…Four Great Weeks in China and Viet Nam

During our four weeks in China and Viet Nam we experienced excellent guides and drivers who were employees of Asia. Highlights.

More

Eva and Jim, Oct 2019

Trip to Vietnam with Asia Highlights was well above expectations

My 12-day private trip to Vietnam was a very rewarding experience, and every day was fantastic, and well above expectations. My trip was perfectly well prepared and organized by Lissy Syoo from Asia Highlights,

More

cdietp, May 2019

Trip to Vietnam with Asia Highlights was well above expectations

In summary, every day, every hour, every moment that I spent in Vietnam was so beautiful and extraordinary. It was also a great educational experience for me. I was very fortunate to have all the guides I had.

More

cdietp, May 2019

Repeat Customer

We traveled with China Highlights in 2015 and were completely satisfied, so when they emailed that they now were arranging trips to SE Asia we didn't even consider looking at other tour companies.

More

Terry, Feb 2019

Repeat Customer

We spent three weeks in Cambodia, Laos and Vietnam. We were a group of six and had absolutely no issues whatsoever. It would be impossible to list everything we liked about our tour.

More

Terry, Feb 2019
Free Visa Exemption
As of 2016, citizens from 23 countries could enter Vietnam without a visa approval letter for various time periods.
Countries

Days

Belarus, *Demark, *Finland, *France, *German, *Italy, *Japan, *Norway, *Russia, *South Korea, *Spain, *Sweden, and *United Kingdom

15 days

Brunei and Myanmar

14 days

Cambodia, Indonesia, Kyrgyzstan, Laos, Malaysia, Singapore, Thailand,

30 days

*- are required to meet the following:

Holding a passport valid for at least 6 months from the departure date from Vietnam and at least 30 days have passed since last leaving Vietnam. It is also impossible to extend the visa when the visa has expired.
Showing a printout of an air ticket to a third country. Note that all kinds of E-tickets are not acceptable.
Starting from 01/07/2016 to 30/06/2017 for the following countries: France, German, Italy, Spain and United Kingdom
Notes
1. All travelers can visit Phu Quoc visa free for up to 30 days.
2. All citizens from China, Cuba and North Korea holding passports endorsed "for public affairs" could enter Vietnam without a visa.
3. Holders of diplomatic or official/service passports of most countries can enter Vietnam without a visa.
4. Pay $25 stamping fee directly to Vietnam Immigration Officers in cash as the fee is compulsory for all visitors.
Pre-arranged Visa
If travelers do not meet the requirements above, a valid pre-arranged visa is required before entering Vietnam. One can apply for it through an online visa agent or any Vietnam Embassy/Consulate. We highly recommend Visa on Arrival (VOA) for travelers entering Vietnam by an international flight landing in Hanoi, Da Nang and Ho Chi Minh City.
Recommended Itinerary
Types of Vietnam Visa
With 20 types of Vietnam visas to choose, most foreigners apply for either Tourist Visa or Business Visa. As of 1 January 2015, under the Vietnam Law on Immigration, new visa codes with new durations have been updated, including: NG,LV,DN,NN DH,HN,PV,LD,DL,TT,VR,SQ.
Vietnam Tourists Visa (DL)
For traveling purpose
Including 1 month single entry and 1 month multiple entry
Staying in Vietnam up to 30 days
Allowing one-time extension of 30 days during travelers' stay in Vietnam
Recommended Itinerary
Business Visa (DN)
Other required materials include a valid passport with at least six months validity and two passport-sized photos
Transit Visa
For individuals wishing to take a short tour to kill time before the next flight, you must apply for a tourist visa.
Recommended Itinerary
Diplomatic and Official Vietnam Visa
Single or Multiple Entry Visa
Both single and multiple entry visas are types of visa mentioned above.
Visitors could apply for Tourist Visa and Business Visa with either single entry or multiple entry visas..
Holders of single entry visa can enter Vietnam only once, while a multiple entry allows them visit Vietnam as many times as they can during the validity time of the visa.
The stamping fee is paid at the first entry only.
Notes
1. Travelers who plan to exit Vietnam and enter it again should hold a multiple entry visa (one month or three month). However, if only entering Vietnam for a transfer and not leaving the airport, a multiple entry visa is not required.
2. For holders of a single entry visa, it is possible to apply for a multiple visa while in Vietnam. Local visa agents in Hanoi, Da Nang and Ho Chi Minh City can handle such cases. Online visa agents also can provide this service. It takes seven working days. Different agents charge different service fees. Both the visa fee and service fee is higher than single entry.
3. In order to save time and money, Asia Highlights recommends you take every possible situation into consideration before visa application, and apply for the most suitable the first time.
Vietnam Visa Info
Vietnam Visa on Arrival-An Approval Letter is A Must
Visit Vietnam with Asia Highlights
Our trip advisors are glad to tailor made a Vietnam tour according to your special interests and requirements, or see our Vietnam tours.
Why Travel with Asia Highlights During the Pandemic
Tailor-made experience: All of your ideas/needs will be carefully considered to create your ideal trip.
Worry-free planning: Your 1:1 travel consultant in Asia will take all the uncertainty out of your planning, helping you navigate any travel restrictions. 
No-risk booking: 100% refund policy! (up to 14 days before departure)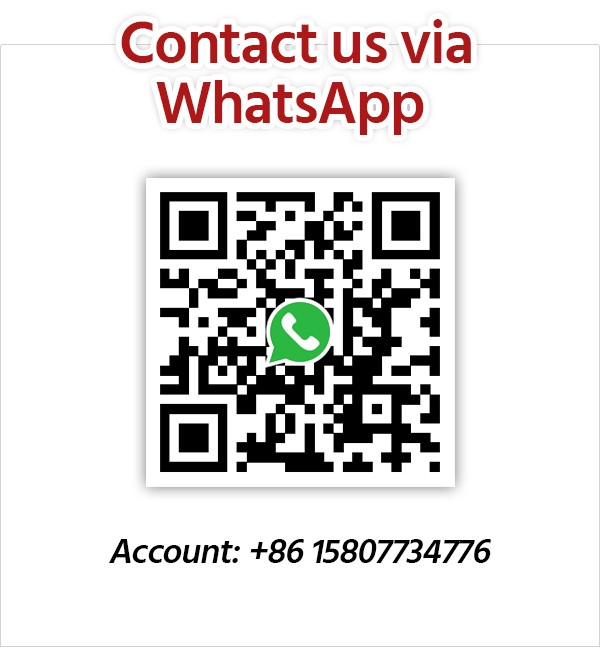 Get Inspired with Our Sample Itineraries
At Asia Highlights, we create your kind of journey — your dates, your destinations, at your pace. You can have any trip tailor made for your travel.
More Travel Ideas and Inspiration