,
When visiting Vietnam, shopping can be a wonderful way to further experience the joys of daily life and authentic culture. Take souvenirs back for your friends and family at home, or find some decorations to adorn your house or office with a taste of Vietnamese style.
Guests will also enjoy buying goods from local merchants as a way of supporting the surrounding community.
Many travelers in Vietnam looking to enjoy the vibrant shopping may feel overwhelmed with the massive array of goods available for purchase. Rest assured — Asia Highlights is here to help!
For your convenience, our organization suggests that you look out for the following souvenirs when shopping in Vietnam. From top-notch textiles and handicrafts to tasty snacks and drinks, you will have no problem finding the perfect gift for everyone on your list.
Fabrics and Textiles
The first-rate textile production industry in Vietnam is celebrated across the globe. Shoppers should expect to find a range of vibrant, high-quality fabrics at bargain prices.
When you find an item or style that suits you, stop by one of the hospitable, local tailor shops to have your garment custom-made or altered for just a fraction of the price you would pay back home.
Silk
Silk is a staple of the modern look for fashionistas throughout Vietnam and the rest of Southeast Asia. This traditional craft has also been studied and perfected by artisans across generations, and is an important part of Vietnamese people's cultural heritage.
Silk is typically produced by collecting silkworm cocoons and weaving these threads on a manual loom.
Silk is found in every destination throughout Vietnam, although guests often find the best goods for the best prices in the charming port city of Hoi An. Markets, boutiques, and souvenir shops will all offer a variety of silk apparel from scarves and gowns to ties and T-shirts.
Remember to look out for the counterfeit goods that are sometimes hawked at more touristy destinations.
Ao Dai
Ao Dai, which simply translates to 'long shirt' in English, is a sophisticated garment traditionally worn by women in Vietnam.
The Ao Dai has been a signature part of Vietnamese style for centuries, and remains very popular in modern times. Once reserved only for members of the elite noble class, these chic gowns are now readily available to be purchased as souvenirs for tourists in Vietnam.
Find a number of ready-made Ao Dai garments crafted in all styles at markets across the country. Those especially fashion-minded shoppers can stop by one of the many local tailor shops to get an Ao Dai custom-made with their size and preferences in mind.
Recommended Itinerary
Handicrafts
Like many other destinations in Southeast Asia, Vietnam is renowned for its tradition of skilled artisans producing all types of high-quality handicrafts. Shoppers will surely be impressed by the distinct style and superior craftsmanship available when searching for handmade souvenirs in Vietnam.
Lacquerware
Lacquerware is a traditional craft that began in Asia during ancient times. In order to make lacquerware, practical, everyday items, such as hair combs, boxes, and bowls, are first fashioned out of bamboo and horsehair.
These items are then painted with sap collected from varnish trees to produce a shiny outer layer, before being decorated with mythical or nature-inspired designs.
This lengthy process is practiced by artisans across Vietnam to produce some of the most exquisite lacquerware in the world. Many local families have passed down the trade from generation to generation, running workshops or galleries from inside their homes.
Ho Chi Minh City and Hanoi offer the widest selections of high-quality lacquerware goods at the cheapest prices.
Pearl Jewelry
Coastal destinations including Nha Trang and Ha Long Bay boast excellent pearl farms and stylish pearl jewelry. The gem-lovers in your family will appreciate an exquisite hand-selected pearl fashioned into a tasteful pendant, ring, or pair of earrings.
Snacks and Beverages
Vietnamese cuisine is known for its exotic, fresh, and original flavors. Indeed, many visitors will say that they found the authentic, regional food to be the best part of their vacation.
Although the exceptional taste of Vietnamese cooking is best enjoyed while chatting with friendly locals and admiring the surrounding natural landscape, guests still have the wonderful opportunity to take home many snacks and ingredients as souvenirs.
Pick out a few tasty treats to throw in your suitcase and savor the flavor of Vietnam even after your holiday has ended.
Vietnamese Coffee
As any caffeine lover will tell you, Vietnamese coffee is some of the most beloved in the world. The modern, trendy metropolis city of Hanoi boasts a particularly abundant coffee scene, where a kilogram of freshly roasted beans can be purchased for as little as 4 USD.
Sample a variety of coffee drinks in the charming, local cafés of your destination city to find the flavor that best suits your taste buds. Alternatively, pick up a pound or two of whole or ground beans at the airport on your way home. The coffee drinkers in your family or office will thank you!
Dried Snacks
Dried snacks are a staple of the Vietnamese diet for children and adults alike. After a few weeks traveling there, you may find yourself craving some of the dried seafood, fruit, or vegetable goods that are popular with the locals in between mealtimes.
Luckily, these dried foods can easily be packed away in your suitcase and taken home as souvenirs for you or your loved ones to munch on when you find yourself craving that unique Vietnamese flavor.
There is a wide range of sweet, salty, and spicy snacks available at shops and markets across the country, where you can also find exotic dried herbs that make wonderful cooking ingredients. Don't forget to pick up a few packages of your favorite dried snacks before your holiday ends!
Snake Wine
Those adventurous travelers will not want to miss the opportunity to try a taste of the famously bizarre traditional Vietnamese snake wine. This intriguing alcohol is produced by infusing a jar of rice wine with a venomous snake — a process which many locals believe can have a healing effect on the body when ingested.
Snake wine is sold at most tourist destinations and makes the perfect gift for that eclectic family friend or relative back home.
The Asia Highlights Experience
Responsible Travel
Asia Highlights is committed to responsible travel in order to provide valuable and memorable experiences for our guests. We promise that our guests will never be taken on unexpected shopping detours or forced shopping excursions. We encourage you to keep your belongings safe whenever traveling.
Our organization also aims to promote positive development in the areas we visit. We work closely with partners in our destination cities to ensure our tours are led by knowledgeable local guides and young staff members looking to develop their careers.
We remind guests that shopping at locally-owned businesses is a wonderful way to support the surrounding community in Vietnam.
Visit Vietnam with Asia Highlights
Asia Highlights welcomes the chance to help you design your perfect trip to Vietnam. Our knowledgeable staff will assist you in selecting destinations, accommodations and activities that best suit your requirements.
Why Travel with Asia Highlights During the Pandemic
Tailor-made experience: All of your ideas/needs will be carefully considered to create your ideal trip.
Worry-free planning: Your 1:1 travel consultant in Asia will take all the uncertainty out of your planning, helping you navigate any travel restrictions. 
No-risk booking: 100% refund policy! (up to 14 days before departure)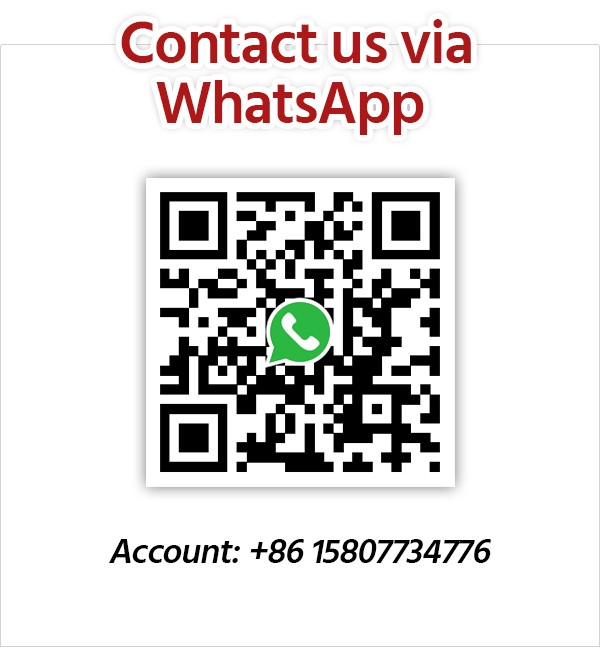 Get Inspired with Our Sample Itineraries
At Asia Highlights, we create your kind of journey — your dates, your destinations, at your pace. You can have any trip tailor made for your travel.
More Travel Ideas and Inspiration