Traveling to small villages in Vietnam is one of the best ways to discover what really makes Vietnam unique. You are away from the chaos of the cities and able to see the raw Vietnam. This experience also puts your closer to some of the most warm and welcoming people in Vietnam.
Highlights
Get a local tour guide to help you connect with the people and learn about local traditions
Learn how to make silk with locals and design your own clothes
Create your own pottery from local clay in Brat Trang Pottery Village
Step back in time and trek your way through minority villages
Navigate on small boats through the floating fishing villages
Learn about local organic farming and taste unique takes on classic Vietnamese cuisine
Recommended Itinerary
What Our Customers Said
Vietnam & UAE FANTASTIC tour! Thank you Albee Ning!

Albee was INCREDIBLE. She arranged a 9-day private tour of both North and South Vietnam. No stone was left unturned: a private cruise up the Mekong; excellent hotel reservations; personal, caring tour guides;

More

Consumer, Jun 2020

We traveled with Asia Highlights…

My husband and I had an absolutely wonderful 5 1/2 week trip that was organized by the exceptional Ruby Zhao. We have traveled a lot and Ruby is the VERY BEST AGENT we have ever had!

More

Lurinda Smith Barton Barnwell, Mar 2020

We were.very satisfied with Asia…Four Great Weeks in China and Viet Nam

Asia Highlights was very efficient at advising us on what to see and the best routes to take, but they were also very flexible in integrating our own ideas in regard of travel destinations and accommodations.

More

Eva and Jim, Oct 2019

We were.very satisfied with Asia…Four Great Weeks in China and Viet Nam

During our four weeks in China and Viet Nam we experienced excellent guides and drivers who were employees of Asia. Highlights.

More

Eva and Jim, Oct 2019

Trip to Vietnam with Asia Highlights was well above expectations

My 12-day private trip to Vietnam was a very rewarding experience, and every day was fantastic, and well above expectations. My trip was perfectly well prepared and organized by Lissy Syoo from Asia Highlights,

More

cdietp, May 2019

Trip to Vietnam with Asia Highlights was well above expectations

In summary, every day, every hour, every moment that I spent in Vietnam was so beautiful and extraordinary. It was also a great educational experience for me. I was very fortunate to have all the guides I had.

More

cdietp, May 2019

Repeat Customer

We traveled with China Highlights in 2015 and were completely satisfied, so when they emailed that they now were arranging trips to SE Asia we didn't even consider looking at other tour companies.

More

Terry, Feb 2019

Repeat Customer

We spent three weeks in Cambodia, Laos and Vietnam. We were a group of six and had absolutely no issues whatsoever. It would be impossible to list everything we liked about our tour.

More

Terry, Feb 2019
Van Phuc Silk Village in Hanoi
Located just ten kilometers southwest of Hanoi Old Quarters on the banks of the Nhue River, Van Phuc is the oldest silk village in the world. For more than 1,200 years locals they have been passing down the tradition of weaving some of the most premium quality silk products.
The silk in Van Phuc is famous for it's lightweight and smooth appearance. One specific kind of silk called Van Silk makes the wearer feel cool in the summer heat and warm in the winter chill. Today silks can be found in a variety of colors, patterns, double layers, and even embroidered silk.
Modern times have brought mechanical looms to the village, but traditional looms can be found in the homes of locals, many of which are excited to be able to teach foreigners about their traditional way of making silk. This is a great place to pick up some souvenirs, and even look into getting customized clothing made.
Brat Trang Pottery Village in Hanoi
Bat Trang is located on land rich in clay, giving the locals all the ingredients needed to create fine ceramics. These exceedingly well-crafted ceramics have helped sustain this 7th century pottery village and has been made known around the globe.
The ceramics produced in Bat Trang are mostly made for daily use (cups, bowls, plates, etc.), with other more intricate products designed for worshipping or decoration. Some modern innovations have influenced the products and techniques used to make them. Meaning, now many of the household daily items have the same elegance as the decorations.
There is more that one can do than just see the beautiful pottery. Why not try your hand at making one of your own in the Bat Trang Porcelain and Pottery Market. Some tourists can easily spend a whole day in this market making their own hand-made gifts to take home.
Recommended Itinerary
Cat Cat Village in Sapa
Only three short kilometers (20 – 30 minute walk) from Sapa you can find Cat Cat, the old village known for its ethnic groups. This village was formed in the 19th century by the gathering of families from different ethnic groups living in the surrounding mountains. The majority of people there are from the Black H'Mong ethnic group.
The main livelihood in this small mountainside village is agriculture and handicrafts that have been pasted down from generation to generation. Some of their well known traditional handicrafts includes twisting flax and weaving fabrics. You can often see locals creating and wearing beautiful pieces of one of a kind embroidery.
Ta Phin Village in Sapa
If you're looking to get away from the tourists in Sapa then Ta Phin is the perfect place. Just 17 kilometers west of Sapa, Ta Phin is home to the Red Dao ethnic minority. This village has survived into the modern era while still preserving much of its culture from outside influences.
On the mountainous roads traveling by motorbike is the most convenient way to get to this village. It usually only takes 30 minutes, but sometimes by car the traffic can move much slower. Motorbikes are an easy solution and take you right to your destination for a reasonable price usually with tips and advice.
This hardworking village surprises many tourists. Most the people can speak English quite well. Since 1998 Ta Phin officially became the "brocade village", attracting many tourists. The Red Dao minority hand-make these beautiful brocades in a wide variety of colors and patterns on bags, scarfs, purses, and even clothes. TahPhin is the main supplier of brocades for shops in Hanoi and Ho Chi Minh City.
Recommended Itinerary
Fishing in Ha Long Bay
Northern Vietnam is famous for its beautiful small fishing villages. These floating villages surround you with the raw beauty of Vietnam. Cua Van Village is one example and is located 6 hours from Hanoi characterized by its teal waters, colorful floating houses, and karsts limestone mountains coming out of the sea.
Tourists can enjoy a variety of boat trips around these villages, allowing them to interact with the locals and see how their lifestyle centered around water. You can join kayaking or in a slightly larger boat to get first hand experience of navigating this floating village or even hunting for your dinner.
Tra Que Herb Village in Hoi An
Tra Que village is a quick two kilometer bike ride north of Hoi An. The village is situated between the DeVong River and TraQue alga pond, resulting in rich soil and water. Locals are able to grow a large variety of vegetables and herbs not seen in other places due to this. The vegetables and herbs grown here have influenced traditional cuisine in the area and famous for their quality and taste.
Visitors not only have the chance to watch the local farming practices, but can even learn about organic farming techniques and participate in actual farming. No chemicals or fertilizers are used in this area, but instead they use algae found in the local pond.
Visit Vietnam with Asia Highlights
Asia Highlights welcomes the chance to help you design your perfect trip to Vietnam. Our knowledgeable staff will assist you in selecting destinations, accommodations and activities that best suit your requirements.
Check out the following links to learn more about our tours and get a head start on planning your hassle-free vacation today!
10-Day Best of Vietnam with Mekong Delta
13-Day Vietnam Classic Wonders with Sapa
14-Day Vietnam, Cambodia and Laos Tour
You might like to read
Top 8 Scenic Attractions in Vietnam
Why Travel with Asia Highlights During the Pandemic
Tailor-made experience: All of your ideas/needs will be carefully considered to create your ideal trip.
Worry-free planning: Your 1:1 travel consultant in Asia will take all the uncertainty out of your planning, helping you navigate any travel restrictions. 
No-risk booking: 100% refund policy! (up to 14 days before departure)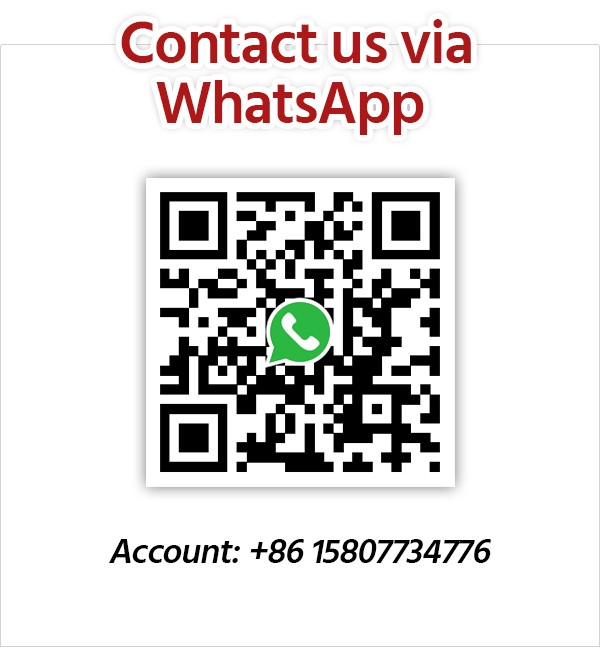 Get Inspired with Our Sample Itineraries
At Asia Highlights, we create your kind of journey — your dates, your destinations, at your pace. You can have any trip tailor made for your travel.
More Travel Ideas and Inspiration