,
Nha Trang, the most popular and well-known seaside resort town of Vietnam, is famous for its white sandy beaches and clean seawater. Compared with other beach destinations, such as Mui Ne and Phu Quoc, Nha Trang is more urban and lively. If you are looking for a mix of big city life and a relaxing coastal atmosphere, busy night markets and quiet places under the palm trees, modern buildings and ancient architectures, this is the perfect place.
Have Fun in the Disneyland of Vietnam
Vinpearl Land
Recommended length of visit: a day
Vinpearl Land, located on Bamboo Island, is the Disneyland of Vietnam. There are several sections on the island: an amusement park, a water park aquarium, and a large 5-star hotel.
You can get there via the world's longest oversea cable car (3,320 meters). If you like excitement, the amusement park must be your first choice. There's a short roller coaster, merry-go-round, bumper cars, an alpine coaster, 3D cinema, and a games arcade.
You could also take a dip in the beautiful man-made beach cove, cool down on the slides and in the wave pool, and marvel at the colorful tropical fish, turtles, and sharks in the giant aquarium!
Recommended Itinerary
What Our Customers Said
Vietnam & UAE FANTASTIC tour! Thank you Albee Ning!

Albee was INCREDIBLE. She arranged a 9-day private tour of both North and South Vietnam. No stone was left unturned: a private cruise up the Mekong; excellent hotel reservations; personal, caring tour guides;

More

Consumer, Jun 2020

We traveled with Asia Highlights…

My husband and I had an absolutely wonderful 5 1/2 week trip that was organized by the exceptional Ruby Zhao. We have traveled a lot and Ruby is the VERY BEST AGENT we have ever had!

More

Lurinda Smith Barton Barnwell, Mar 2020

We were.very satisfied with Asia…Four Great Weeks in China and Viet Nam

Asia Highlights was very efficient at advising us on what to see and the best routes to take, but they were also very flexible in integrating our own ideas in regard of travel destinations and accommodations.

More

Eva and Jim, Oct 2019

We were.very satisfied with Asia…Four Great Weeks in China and Viet Nam

During our four weeks in China and Viet Nam we experienced excellent guides and drivers who were employees of Asia. Highlights.

More

Eva and Jim, Oct 2019

Trip to Vietnam with Asia Highlights was well above expectations

My 12-day private trip to Vietnam was a very rewarding experience, and every day was fantastic, and well above expectations. My trip was perfectly well prepared and organized by Lissy Syoo from Asia Highlights,

More

cdietp, May 2019

Trip to Vietnam with Asia Highlights was well above expectations

In summary, every day, every hour, every moment that I spent in Vietnam was so beautiful and extraordinary. It was also a great educational experience for me. I was very fortunate to have all the guides I had.

More

cdietp, May 2019

Repeat Customer

We traveled with China Highlights in 2015 and were completely satisfied, so when they emailed that they now were arranging trips to SE Asia we didn't even consider looking at other tour companies.

More

Terry, Feb 2019

Repeat Customer

We spent three weeks in Cambodia, Laos and Vietnam. We were a group of six and had absolutely no issues whatsoever. It would be impossible to list everything we liked about our tour.

More

Terry, Feb 2019
Enjoy the Incredible Boat Trip
Nha Trang Boat Trip
Recommended length of visit: a day
Islands are scattered throughout Nha Trang's bay like stars in the sky and you should not miss the opportunity to visit several of them.
A full day boat trip to Mun, Mot, Mieu, and Tam islands will include lunch, transportation, stops to enjoy sunbathing at the beaches, snorkeling, and a visit to the aquarium. In this trip, you can have fun jumping off the boat and drinking wine in the water, and can enjoy the delicious local food.
You will be impressed by the Funky Monkey boy band. They will play music, dance, and invite the passengers to sing songs from their country. The atmosphere is incredible! You will laugh, clap, and have a good time during this trip.
Relax with This Quintessential Experience
Thap Ba Hot Spring Center
Recommended length of visit: two to three hours
It feels so odd to sit in a tub of mud with loads of strangers, but it has become a quintessential experience in Nha Trang. It's said that mud baths can remove dead skin cells, deposit minerals into the body, reduce stress, and make your skin smooth, so it is a nice way to rest your tired body.
A nice relaxing day with this different experience includes mud baths, mineral springs, and normal pools with waterfalls. Go ahead, if you want a relaxing time.
Recommended Itinerary
Have a Glance Into Vietnam's Past
The Po Nagar Cham Towers
Recommended length of visit: two to three hours
The Po Nagar Cham Towers, 1,300-year-old temples, are the best remaining Cham ruins in Vietnam (the other one is My Son). The temples are spiritual and are situated on the top of a hill, which has spectacular views across the Cai River and across to the fishermen's village.
You can get some information about the history of Champa in the small museum, stroll around these impressive architectures, whose constructions match the Cham culture incredibly, and enjoy traditional music and dance performances at various intervals.
Watch the Magic of the Beach's Transition
Nha Trang Beach
Recommended length of visit: two to three hours
Nha Trang's famous beach lives up to its reputation with a long white sandy beach, blue sea, mountain views, swaying palms, and a pleasant promenade. What's more, the active local communities and businesses around the area make it more fun.
It's also a good place for watching a sunrise and sunset, and you can witness the magic of the beach's transition. A sunrise there is so stunning and full of hope. After sunrise, the beach comes to life. A sunset there is so gorgeous and full of infinite mystery. After sunset, the beach returns to a peaceful setting.
Recommended Itinerary
Hear the Holy Chanting from Monks
Long Son Pagoda
Recommended length of visit: two to three hours
Long Son Pagoda is a multilevel Buddhist temple gracefully rising on a hill. When entering the pagoda, you will be attracted by a large white 14-meter Buddha statue. The Buddha, seated on an enormous lotus flower, overlooks the city.
What's more, there is a main temple, which is decorated, a separate prayer room, and a bell temple in the pagoda.
If you are lucky, you will hear monks and nuns chanting. It's a pleasure to sit on the bench in the shade and listen to their voices ringing through the hall.
Tasting a Seafood Feast on the Beach
A Seafood Feast on the Beach
Recommended length of visit: one to two hours
Tasting seafood is a must-do activity in this coastal city, but have you ever tried eating a seafood BBQ on the beach? Possibly not.
In Nha Trang, tasting seafood on the beach at sunset is definitely a highlight of your trip. When night falls, the mobile barbecue stalls arrive. They usually carry stoves and a basket of seafood, including crabs, langoustines, lobsters, and fish.
You can order some at low prices and they will be barbecued for you on the spot. After several minutes, you can enjoy a fresh seafood feast on the beach.
Recommended Itinerary
Get Close to Nature by Hiking to the Waterfalls
Ba Ho Waterfalls
Recommended length of visit: half a day
If lying on the beach gets too boring, an intense hike to Ba Ho Waterfalls will be a pleasant diversion. It is a series of three waterfalls and a fast-flowing river tucked away in the forest. Ba Ho is refreshingly natural, quiet, and a great way to get some exercise.
It will take you about 25 minutes to hike up to the first waterfall, which you can swim in. The second and third falls are even more challenging to reach but are duly rewarding — please ensure you have enough water, energy, and time before embarking any further.
Visit Vietnam with Asia Highlights
Asia Highlights welcomes the chance to help you design your perfect trip to Vietnam. Our knowledgeable staff will assist you in selecting destinations, accommodations and activities that best suit your requirements.
Why Travel with Asia Highlights During the Pandemic
Tailor-made experience: All of your ideas/needs will be carefully considered to create your ideal trip.
Worry-free planning: Your 1:1 travel consultant in Asia will take all the uncertainty out of your planning, helping you navigate any travel restrictions. 
No-risk booking: 100% refund policy! (up to 14 days before departure)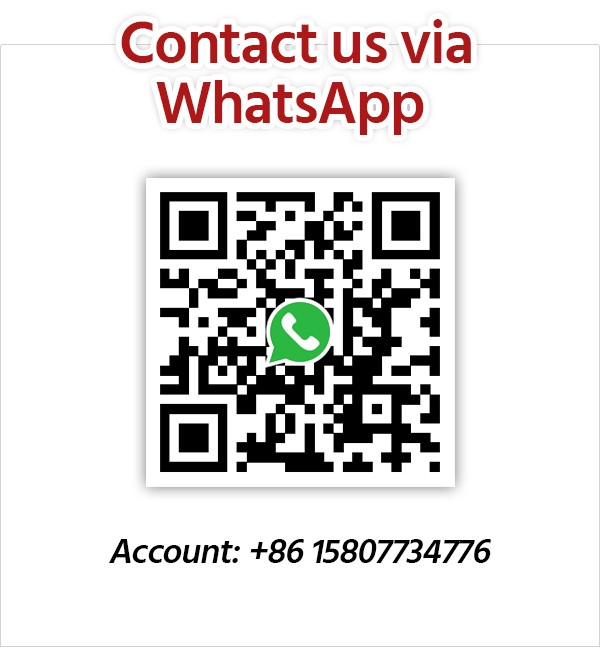 Get Inspired with Our Sample Itineraries
At Asia Highlights, we create your kind of journey — your dates, your destinations, at your pace. You can have any trip tailor made for your travel.
More Travel Ideas and Inspiration