Hue, in central Vietnam, was the capital of the Nguyen dynasty from 1802 to 1945. The city is well known for its history and for being one of UNESCO's World Heritage Sites.
There's plenty to see and do in this royal city. Anyone with a special interest in the history of Vietnam will enjoy unlocking the secrets and history of the country's former capital.
PS: Vietnam has eased its travel restrictions from March 16, 2022. All travelers are exempt from quarantine to visit Vietnam now as long as you're fully vaccinated. 
Explore Historic Ruins — Hue Citadel
Recommended length of visit: a day
If you are interested in exotic cultures, the citadel should definitely be near the top of your travel targets in Hue.
This royal city consisted of four citadels: Imperial City, Forbidden Purple City, Inner City and Tran Binh Dai. These are a great complex of temples, pavilions, moats, walls, gates and museums, from various periods of Vietnamese history.
Although some of the buildings are damaged and currently being renovated, a few are still in sparkling condition. Rambling across the whole citadel, you'll be amazed by this place, a truly impressive fortress with a fascinating history.
Recommended Itinerary
What Our Customers Said
Vietnam & UAE FANTASTIC tour! Thank you Albee Ning!

Albee was INCREDIBLE. She arranged a 9-day private tour of both North and South Vietnam. No stone was left unturned: a private cruise up the Mekong; excellent hotel reservations; personal, caring tour guides;

More

Consumer, Jun 2020

We traveled with Asia Highlights…

My husband and I had an absolutely wonderful 5 1/2 week trip that was organized by the exceptional Ruby Zhao. We have traveled a lot and Ruby is the VERY BEST AGENT we have ever had!

More

Lurinda Smith Barton Barnwell, Mar 2020

We were.very satisfied with Asia…Four Great Weeks in China and Viet Nam

Asia Highlights was very efficient at advising us on what to see and the best routes to take, but they were also very flexible in integrating our own ideas in regard of travel destinations and accommodations.

More

Eva and Jim, Oct 2019

We were.very satisfied with Asia…Four Great Weeks in China and Viet Nam

During our four weeks in China and Viet Nam we experienced excellent guides and drivers who were employees of Asia. Highlights.

More

Eva and Jim, Oct 2019

Trip to Vietnam with Asia Highlights was well above expectations

My 12-day private trip to Vietnam was a very rewarding experience, and every day was fantastic, and well above expectations. My trip was perfectly well prepared and organized by Lissy Syoo from Asia Highlights,

More

cdietp, May 2019

Trip to Vietnam with Asia Highlights was well above expectations

In summary, every day, every hour, every moment that I spent in Vietnam was so beautiful and extraordinary. It was also a great educational experience for me. I was very fortunate to have all the guides I had.

More

cdietp, May 2019

Repeat Customer

We traveled with China Highlights in 2015 and were completely satisfied, so when they emailed that they now were arranging trips to SE Asia we didn't even consider looking at other tour companies.

More

Terry, Feb 2019

Repeat Customer

We spent three weeks in Cambodia, Laos and Vietnam. We were a group of six and had absolutely no issues whatsoever. It would be impossible to list everything we liked about our tour.

More

Terry, Feb 2019
Witness Splendid River Scenery — a Dragon Boat Trip on Perfume River
Recommended length of visit: from three hours to a day
Hue is huddled round the Perfume River, which splits the city into north and south.
Taking a dragon boat during the day, you will appreciate the rural scenery along the river and attune your ears to the voice of nature.
At dusk, you can just silently enjoy the glorious sunset in the evening breeze. You yourself will have merged into the beautiful scene.
At night, moonlight on the river adds to the general beauty of the picture. You can enjoy night performances of Vietnamese folk dance.
This is the place to be, the soul of Hue.
Seek Serenity — Thien Mu Pagoda
Recommended length of visit: one or two hours
Thien Mu Pagoda, standing beside the beautiful Perfume River, is a famous ancient temple in Vietnam. It is 400 years old and also a UNESCO heritage site.
Wandering round here, your first impression will be of the octagonal 21-meter-tall tower. The perfect combination of man-made architecture and picturesque nature may make your imagination run wild.
Of course, since it's a temple, you may also see monks here, going about their daily routines.
You will feel both inspired and humbled by the ancient structures and enduring calm of the temple.
Recommended Itinerary
Discover the Meaning of Life — Tombs of the Emperors
Recommended length of visit: a day
There are seven royal tombs in and around Hue. Visiting these must be one of the highlights of visiting the city.
The architecture of these tombs mimics that of Ming and Qing tombs in China. Some have crumbled into picturesque semi-ruins while others are still spectacular in architecture and bas relief.
The finest are the Tombs of Tu Duc and Minh Mang, both of which are excellent examples of Vietnamese Buddhist aesthetics and architecture.
Wandering inside the tombs, you can't help feeling that this is the life! No matter who you are, all your wealth and power will be gone when you die. So please appreciate what you have.
See a Rainbow at Night — Trang Tien Bridge
Recommended length of visit: half-an-hour
Trang Tien Bridge links the ancient city in the north with the new urban district in the south. Built in 1897, destroyed in 1904 and rebuilt in 1906, this is a bridge with a long history.
In daytime, it looks like a normal bridge. It's fun to drive across during the rush hour.
After sunset it changes color. The bridge is lit up with a constantly changing rainbow of colors, making it quite a spectacle.
Just enjoy the view from the beer hall on the west side or the night market stalls on the east.
Recommended Itinerary
Enjoy the Beauty of Nature — Bach Ma National Park
Recommended length of visit: a day
If you like nature and hiking, Bach Ma National Park is a must. It's amazing to hike through the jungle and walk through the water.
The scenery here is astounding and the environment invigorating. At the end of your hike, you can see stunning views from the mountain: wonderful waterfalls, awesome swimming holes and cool animals.
Here you will have great exercise and enjoy breathtaking views.
Welcome to Paradise — Lang Co Beach
Recommended length of visit: half-a-day
Lang Co Beach is sixty km from the royal city. It's one of the top fifty must-see views in the world listed in National Geographic.
Bathing and lying under the sun on this wildly beautiful beach, or overlooking the sea from the highland above, you'll realize it's worthy of its good reputation. As the breeze blows through your hair and the waves tickle your feet, you'll be gifted with a tiny taste of paradise.
Recommended Itinerary
Be an Emperor for One Meal — Taste Imperial Cuisine
Recommended length of visit: two hours
There's lots of delicious food in Vietnam, including filtered coffee, Pho Bo (rice noodles with beef) and spring rolls. But in this royal city, you simply must not miss imperial cuisine.
Such cuisine was originally prepared for emperors and their officials, but now you have chance to sample it. Although the emphasis is more on presentation than taste, an imperial banquet is well worth trying. You may be surprised by its opulence.
Visit Vietnam with Asia Highlights
Asia Highlights welcomes the chance to help you design your perfect trip to Vietnam. Our knowledgeable staff will assist you in selecting destinations, accommodations and activities that best suit your requirements.
Check out the following links to learn more about our tours and get a head start on planning your hassle-free vacation today!
10-Day Best of Vietnam with Mekong Delta
13-Day Vietnam Classic Wonders with Sapa
14-Day Vietnam, Cambodia and Laos Tour
You might like to read
Why Travel with Asia Highlights During the Pandemic
Tailor-made experience: All of your ideas/needs will be carefully considered to create your ideal trip.
Worry-free planning: Your 1:1 travel consultant in Asia will take all the uncertainty out of your planning, helping you navigate any travel restrictions. 
No-risk booking: 100% refund policy! (up to 14 days before departure)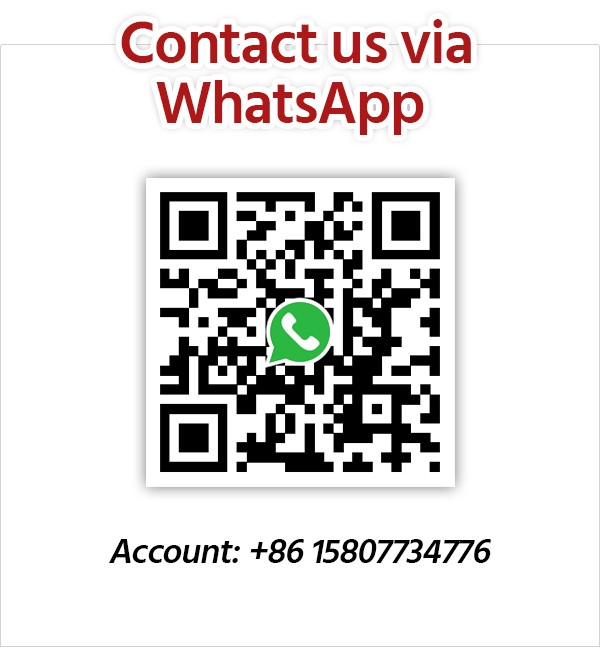 Get Inspired with Our Sample Itineraries
At Asia Highlights, we create your kind of journey — your dates, your destinations, at your pace. You can have any trip tailor made for your travel.
More Travel Ideas and Inspiration