If you prefer trekking instead of slow walking, or paddling your own kayak instead of using a motorized one, then soft adventures are for you.
Discover Vietnam differently, by choosing soft adventure activities! You may need to prepare your physical condition modestly beforehand, but the stories you bring home will be epic and unforgettable.
Highlights
Escape the hassle of city traffic by biking in the countryside
Paddle your kayak through misty limestone caves
Challenge your hamstring on a mild trekking trip
Dare to climb in the world's largest cave
Dive in the most beautiful spots in Vietnam
Sit on the top of a rowing sampan and feel the breeze
Stay the night in Vietnam's most beautiful national park
Recommended Itinerary
What are Soft Adventures?
Some challenges here and there can turn your Vietnam vacation story into one of your best tales. At Asia Highlights, features of soft adventures are:
Relatively low physical requirements and low intensity
Suitable for people in common physical condition; mostly less than three days in a row, such as 1-day trekking in Sapa or boat tours in the Mekong Delta, which are suitable and workable for almost all ages, and simple since we provide the gear and competent tour guides.
Non-traditional trails/operations in traditional destinations
Instead of taking a private car, you bike into the villages on an island of the Mekong Delta or paddle your kayak through misty limestone caves in Halong Bay. Instead if spending a whole morning or afternoon on the boat, a different alternative can unexpectedly spice up your journey.
Get closer to nature and local people
Get underneath the lifestyle of local people by encountering them at their own home villages; enjoy great natural beauty with some mild physical activities. You are offered chances to be invited to the homes of local people for dinner or stay the night at a homestay.
Great opportunity for active travelers or families with children
Are you looking for new experiences, or don't want to be stuck in the car? Soft adventures provide you with new insight in the country and people; professional tour guides and delicate tour planning set you free from hassles; and safety is the top priority.
Top Soft Adventures in Vietnam
Ready to plan your own soft adventure journey in Vietnam, but don't know where to start? We list some top soft adventures for your inspiration below:
Biking in Vietnam
Sharing a lane with hundreds of motorbikes in a busy city in Vietnam may sound hellish and challenging, but you can still pedal your bike in a relatively calmer and more bike-friendly city. You could stroll around villages in Hoi An or explore the quieter parts of Hanoi.
Boating in Vietnam
Crocheted by rivers and rivulets, southwestern Vietnam is where vibrant riverside life will take you to another level of boating adventure. Sit on top of the sampan and float through rivers of the Mekong Delta; reach the local villages, visit floating markets and restaurants just by boat.
Soft Trekking in Vietnam
From north to south, mountainous Vietnam offers spellbinding nature and challenge. Fansipan Mountain is the highest mountain yet the most popular spot for trekking.
Though soft trekking may require mild physical preparation, we can arrange it to match your preferred pace. One or two days of soft trekking to Sapa local tribe village is one of the must-try-experiences in Vietnam.
Cave exploring and climbing in Vietnam
Usually cave exploring and climbing require heavier preparation on gear and physical fitness, however you can choose milder destinations and mix in other activities such as swimming and exploring the nature outside the cave, for example in Halong Bay.
We provide the gear so you don't have to bring yours, and our local guide will ensure your safety, and save you hassle, time and trouble.
Recommended Itinerary
Top Places for Soft Adventures in Vietnam
Below are some top places where you can test yourself by doing soft adventurous activities. Most of them are popular traditional destinations that have developed into different types of adventures for travelers.
Around Hanoi
Hanoi is one of the busiest cities in Vietnam, but about 4 hours away from it, you can find perfect and way calmer places to enjoy stunning views of rice fields and tribal villages by bike. Mai Chau valley, has a variety of trails that you can explore for half, one full day or more. Consult us, so we can arrange suitable tracks for you.
Halong Bay
Listed as a UNESCO world heritage site and one of the newly proclaimed world's 7th wonders, Halong Bay needs no further introduction about its amazing beauty. Cat Ba National Park is the largest island in Halong Bay, it has a wide variety of natural ecosystem, where you can swim, snorkel, hike and camp while enjoying the pristine nature, all in one place.
Sapa
One to three days mild trekking in Sapa will leave you spellbound. Accompanied by a local guide, take a normal to slow pace trek to visit a tribal village, bike or walk to visit the colorful weekly local market, enjoy the beauty of Sapa's green nature and its culture.
Hue
Hue has lots of century-old history, but it has more than that. Take a boating trip on the Perfume river, to enjoy the city from the waterway, and pack your bag for mild cave exploring in Phong Nha-Ke Bang, one of the largest, longest, highest caves in the world, that has the longest underground river, spectacular stalagmites and stalactites. Make sure to don't miss it!
Hoi An
Hoi An is one of the places in Vietnam that is cycle friendly. Some parts of the city are closed for motorized traffic, a perfect place to cycle inside the city, push yourself to explore more of the countryside and beach nearby by bike! End your biking trip by swimming on the beach, like on An Bang Beach, Cam Kim Island.
Nha Trang
Breathtaking views, amazing corals, yet supported by world-class resorts and restaurants, beaches in Nha Trang are among the best in Vietnam. Enjoy a full marine experience by doing as much water sport as you can - swimming, boating, snorkeling and scuba diving, with skillful and experienced scuba-diving instructors.
Ho Chi Minh City and Mekong Delta
Immerse yourself in Ho Chi Minh City, the busiest city of Vietnam, hop on the back of a motorbike and let your guide drive you around the city amid busy traffic. Then, when you're ready to escape the hustle, go down south to the Mekong Delta where the rivers are waiting for you with adventures on sampans, or you can also explore the cities on the Mekong Delta by bike.
Inspired or have more questions? We are here for you. Do not hesitate to contact us, should you need more assistance.
The Asia Highlights Experience
We share our knowledge and passion for traveling in Vietnam, simply because it is also our passion. We travel to Vietnam regularly to ensure the quality of our tours.
We provide the real experience: Expert ideas on traditional destinations with different approaches, so you can enjoy something unique.
We take your physical condition and interests into consideration: Different itineraries and activities will be designed especially for you and the people traveling with you. We take special care with and pay extra attention to families and senior travelers.
Responsible travel: Get closer to local villagers and local life with respect; protect natural environment and water resources; the income helps the local community.
Safety first: Professional tour guides with first aid certificate, and experienced for leading soft adventure tours.
Visit Vietnam with Asia Highlights
Asia Highlights welcomes the chance to help you design your perfect trip to Vietnam. Our knowledgeable staff will assist you in selecting destinations, accommodations and activities that best suit your requirements.
Check out the following links to learn more about our tours and get a head start on planning your hassle-free vacation today!
10-Day Best of Vietnam with Mekong Delta
13-Day Vietnam Classic Wonders with Sapa
14-Day Vietnam, Cambodia and Laos Tour
You might like to read
Best Places to Trek in Vietnam
Best Places to Cycle in Vietnam
Why Travel with Asia Highlights During the Pandemic
Tailor-made experience: All of your ideas/needs will be carefully considered to create your ideal trip.
Worry-free planning: Your 1:1 travel consultant in Asia will take all the uncertainty out of your planning, helping you navigate any travel restrictions. 
No-risk booking: 100% refund policy! (up to 14 days before departure)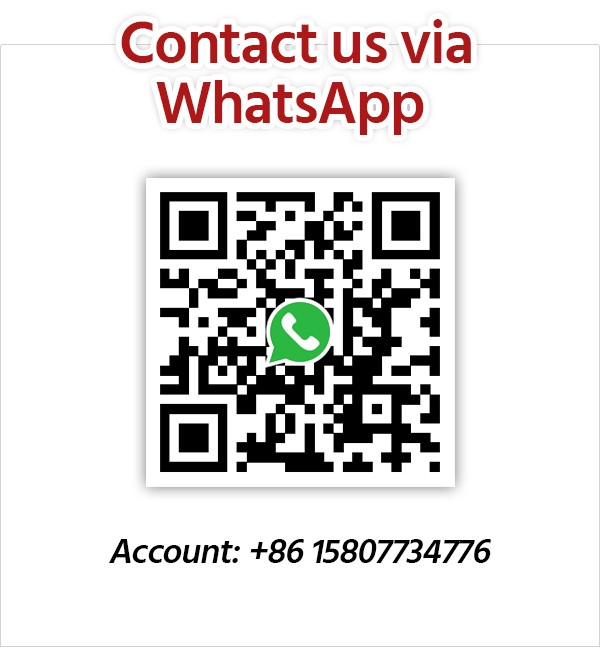 Get Inspired with Our Sample Itineraries
At Asia Highlights, we create your kind of journey — your dates, your destinations, at your pace. You can have any trip tailor made for your travel.
More Travel Ideas and Inspiration