Strolling around the city, you will find lots of yellow Chinese-style buildings decorated by colorful flowers infused with French feeling. It thus seems like an exotic ancient town with a contract between Chinese sentiment and French romance.
It's a lovely quaint old city with a slow pace of life. No matter how restless you feel, you will find peace and relaxation here. You will surely marvel at exquisite assembly halls, be amazed by fancy lanterns, enjoy coquettish Ao Dai, and love soaking yourself in the romantic Thu Bon River.
Soak in the Beauty of Old Town
The old town
Recommended length of visit: three to four hours
The most popular activity is quite simple: just stroll around the old town as sundown approaches, until 21:30.
Most activity in the old town takes place when the temperature has cooled down in the evening. It's a great time to wander round and explore shops and restaurants. You can simply soak in the beauty of Hoi An.
When all the lanterns along the river and in the boats are lit, it's particularly lovely. Strolling around the lantern-lit streets in Ao Dai, you may have a sense of peace and tranquility.
Recommended Itinerary
Recall the History of Chinese People in Vietnam
Chinese Assembly halls
Recommended length of visit: two to three hours
When you walk through the streets, you will find numerous colorful congregation halls dotted about town. These halls were built by Chinese expatriate residents during the Chinese Ming (1368–1644) and Qing (1644–1911) dynasties.
There are five halls in total, named after the place of origin of their members: Assembly Halls of General, Hainan, Chaozhou, Fujian, and Cantonese Chinese Congregations.
These buildings are built in typical Chinese style and decorated with sculptures of dragons, phoenixes, unicorns and tortoises, known as the four spirits of China. When you touch them, you may feel like you are walking back into Chinese history in Vietnam.
Enjoy the Fun of Diving
Cham Island
Recommended length of visit: half a day to a day
When on Cham Island, you will be impressed by its clear water, white sandy beaches, good ecological environment, tranquil fishing port and hospitable residents.
One activity on the island that shouldn't be missed is diving. An international team offers help and courses for scuba diving and snorkeling. You will have a lovely snorkeling experience here, seeing different corals, starfish and other underwater creatures at a low price.
Recommended Itinerary
Feel the Soul of Hoi An
Thu Bon River
Recommended length of visit: half a day to a day
As the main river in Hoi An, Thu Bon was important in ancient times. Although no trace of busy merchant ships can be found nowadays, you can still feel the river's spirit. It carries the soul of Hoi An. For centuries, the river has flowed through the town and witnessed the town's story; it's flooded with memories.
Taking a cruise and watching the stunning sunrise or sunset on the Thu Bon River is probably the best way to idle away time in Hoi An.
Or you can take a long-tail boat to see some wildlife living in the shallow water. That would also be very interesting.
Witness the Ebb and Flow of Champa
My Son
Recommended length of visit: half a day to a day
My Son is the largest complex of ruins from the Champa culture in Vietnam, enjoying equal popularity with the Borobudur ruins in Indonesia and the Bagan Temples and Pagodas in Myanmar.
It is sometimes referred to as "little Angkor Wat" and in 1999 was recognized as a World Heritage Site by UNESCO.
Rambling through the site, seeing shabby remnants which used to be glorious buildings and touching carved stones revealing exquisite craftsmanship, you can't help but sigh for the once formidable Champa Kingdom.
Recommended Itinerary
Get Close to Local Culture
Hoi An Handicraft Workshop
Recommended length of visit: two to four hours
If you are a fan of traditional culture, Hoi An Handicraft Workshop will be a must-see.
This old house with two hundred years of history is like a microcosm of arts and crafts villages.
Here you can observe the manufacturing process of various handicrafts, including embroidery, ceramics, wood carving, stone carving and lacquer painting.
Another attraction is a performance of traditional arts. This performance highlights love and hate in the countryside, in myth or real life, via wonderful dance and song.
Be a Happy Foodie in Hoi An
A restaurant on the riverside
Recommended length of visit: one to three hours
There are lots of restaurants on the riverside. You can enjoy the beautiful river and romantic environment while having dinner. It will be very enjoyable.
Coming to Hoi An, you should taste the local dishes: cao lau, white rose and wonton dumplings. Only here can you taste the authentic taste of these foods. Don't miss it.
Recommended Itinerary
Travel Back Into Ancient Times
A tailor's shop
Length of time to make clothing: one to three days
Hoi An has the best tailors' shops in Vietnam. Here you can order a high-quality tailored dress or suit at a low price, with good service.
Of course, if you're a lady, or even if you're a man, you shouldn't miss the opportunity to order a Vietnamese traditional dress, an Ao Dai. Going through the streets wearing an Ao Dai and a bamboo hat, you'll feel like you have traveled back into ancient times.
You might like to read
Top 9 Attractions in Ho Chi Minh City
Visit Vietnam with Asia Highlights
Asia Highlights welcomes the chance to help you design your perfect trip to Vietnam. Our knowledgeable staff will assist you in selecting destinations, accommodations and activities that best suit your requirements.
Check out the following links to learn more about our tours and get a head start on planning your hassle-free vacation today!
You might like:
5-Day Essential Central Vietnam with Hue and Hoi An
10-Day Best of Vietnam with Mekong Delta
Why Travel with Asia Highlights During the Pandemic
Tailor-made experience: All of your ideas/needs will be carefully considered to create your ideal trip.
Worry-free planning: Your 1:1 travel consultant in Asia will take all the uncertainty out of your planning, helping you navigate any travel restrictions. 
No-risk booking: 100% refund policy! (up to 14 days before departure)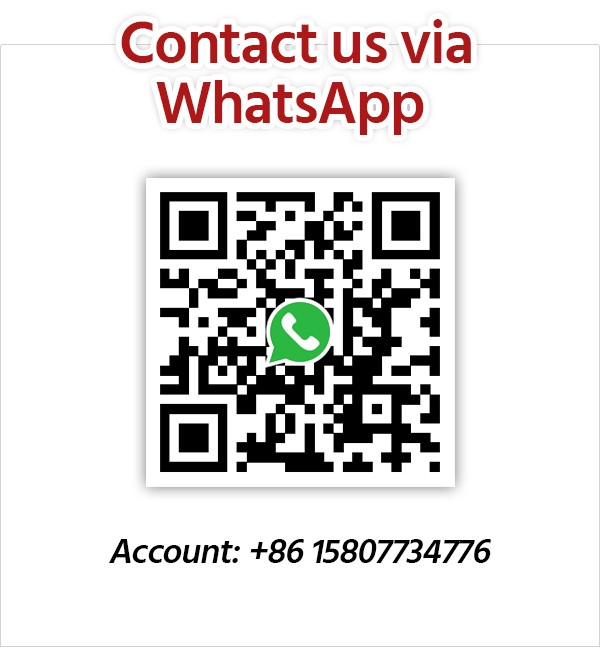 Get Inspired with Our Sample Itineraries
At Asia Highlights, we create your kind of journey — your dates, your destinations, at your pace. You can have any trip tailor made for your travel.
More Travel Ideas and Inspiration