Country Profile
Full name: Socialist Republic of Vietnam
Common name: Vietnam
Main cities: Hanoi (capital); Ho Chi Minh City (formerly Saigon, largest city and the national economic hub); Haipong (major port in northern Vietnam, the third largest city)
National day: September 2nd
National flag: The flag of Vietnam is a red flag with a gold star. Red symbolizes the sacrifice made for independence. The star represents unity, with its five points representing workers, peasants, soldiers, intellectuals and young people, all uniting to build socialism.
Recommended Itinerary
Location and Climate
Located in Southeast Asia, Vietnam is bordered by China, Laos, and Cambodia. Its southern coast faces the Gulf of Thailand to the southwest, and the South China Sea to the southeast. Vietnam's location and topography result in a tropical monsoon climate.
The country's climate, however, still varies, with several distinct zones. The north has quite a severe winter, with pleasant spring, and hot, rainy summer and autumn. In the highlands, the climate is extreme, with very hot summers and occasional snow in winter.
In central Vietnam, summers are typically hot and sunny. Lăng Cô in the north is hotter in summer and cooler in winter, while Da Nang and southern cities have milder conditions. Travelers are advised to avoid visiting between September and February, when the sea level rises significantly, and there are rains and frequent strong winds.
The southern climate is hot and sunny, with frequent rains in June and July, and a cool, dry season from December to February.
Quick Facts
Politics
Vietnam is ruled by one political party, with the President as Head of State, and the Prime Minister as Head of Government. The Prime Minister is selected through the legislature of the National Assembly. In practice, the President's position is only ceremonial, with less authority, and the Prime Minister has most governmental influence.
Economy
Although economic reconstruction of the reunited Vietnam has proven difficult, Vietnam's economy is much stronger than the economies of other neighboring developing countries, such as Cambodia and Laos. Like most communist countries, Vietnam maintains careful restrictions on foreign investment and market opportunities.
Since 2000, Vietnam has experienced the highest economic growth rate in the world. PricewaterhouseCoopers has forecast Vietnam to be the one of the fastest-growing emerging economies in the world by 2025, with a potential growth rate of almost 10% per year.
Demographics
The population of Vietnam is over 90 million, with notable growth from 1979 onwards. The majority belong to the Kinh (also known as the Viet) ethnic group. As the predominant social and ethnic group, the Kinh have a major influence on Vietnam's politics and economy.
Vietnam is also home to 54 ethnic minority groups, including the Hmong, Dao, Tay, Thai, and Nùng. Prior to the Vietnam War in the 1950s, the population of the Central Highlands was almost exclusively Degar (including over 40 tribal groups). The lowlands are inhabited by the Hoa (ethnic Chinese) and Khmer Krom groups.
Most people in Vietnam speak Vietnamese, with distinct languages spoken by minority groups. A significant number of educated Vietnamese also speak French as a second language.
Tourism
Since the 1990s, Vietnam has become a major tourist destination, via significant state and private investment. Popular tourist destinations include the former imperial capital of Hué, and the World Heritage Sites of Phong Nha-Kẻ Bàng National Park, Hội An and Mỹ Sơn.
Many tourists also frequent coastal regions such as Nha Trang, the caves of Hạ Long Bay and the Marble Mountains. A large number of tourist complexes are under construction, such as the Bình Dương complex, with the largest artificial sea in Southeast Asia.
Vietnam will also host a major entertainment complex called Happyland, with rally racing, a five-star hotel and an amusement park. Located in southern Long An Province, near Ho Chi Minh City, this complex has been designed to accommodate 14 million tourists per year.
Recommended Itinerary
History
Vietnam's history has been one of devastation, political struggle, and rebellion. In addition to having been occupied by China four times, the Vietnamese were also divided and repeatedly attacked by other Asian and western invaders.
Occupation by both Chinese and French has left lasting cultural impressions on Vietnam, with Confucianism as the foundation for social etiquette, and French culinary influences still affecting Vietnamese cuisine.
Vietnam's empire ended with the Nguyễn dynasty, which ruled from 1802 to 1945. Most French people left by the end of World War II in 1945, but the French returned in 1946 until their conclusive defeat in 1954. With the Geneva Conference, Vietnam was divided into the communist-led North and the Republic in the South.
From 1955 to 1975, the two regions fought each other during the Vietnam War. This was also called the American War, due to economic and military aid to South Vietnam from the US. The Vietnam War was the most brutal in its history.
Over two thirds of the current population of Vietnam was born after 1975. Many young Vietnamese imitate American customs and keep up-to-date with US pop culture.
Exploring Vietnam
Popular Attractions
Most travelers will be fascinated by Vietnam's wonderful natural beauty – from green rice fields in the north to the lively Mekong Delta in the south. Vietnam's rich history and ancient traditions also serve as a major tourist attraction. Aside from museums and memorials, there are also many noteworthy ancient temples worth visiting.
Nature lovers will be intrigued by Halong Bay, northern Vietnam's number-one tourist spot. Located on a 120-km coastline, the 'Bay of Descending Dragons' is a beautiful national park with many limestone pillars topped by forest, rising from water in the Gulf of Tonkin. This World Heritage Site consists of a spectacular seascape of islands.
Tourists can also visit the golden Thien Mu Pagoda, which overlooks the Perfume River. Thien Mu is an historical site, the unofficial symbol of the former imperial capital, built in 1601 during the rule of the Nguyễn Lords, with redevelopments and detailed features added over the centuries.
For a taste of the locals' favorite scenic spot, you can visit Hoan Kiem Lake, located in the historical center of Hanoi. The lake is where, according to legend, King Le Loi received a magical sword with which he drove out Chinese invaders.
Ho Chi Minh City is the place to be for urban minds. This historical city is the lively commercial hub of the country, where shoppers can find Vietnam's best deals, and tourists can enjoy a cosmopolitan restaurant and cafe scene.
At Dong Khoi Street in the center of Ho Chi Minh City you can see the HCMC Museum of anecdotal and historical artifacts, and the grand Notre Dame Cathedral.
For many, a visit to Reunification Palace is obligatory. Also known as Independence Palace, this is where South Vietnam's president resided, and its original furniture is still there.
It is chiefly famous as the spot where the war ended, when North Vietnam's tanks stopped there on 30 April 1975. Nearby is the War Remnants Museum, giving a perspective on the brutality and devastation caused by the war.
Popular Souvenirs
Vietnamese souvenir shops often sell T-shirts with the national flag and portraits of "Uncle Ho." This might not be so popular abroad, as most Vietnamese overseas are highly critical of the former Vietnamese government. A less controversial purchase to use as a gift might be the traditional straw hat (nón lá).
Popular Restaurant Food
Vietnamese food is rich in flavor, using common ingredients such as rice, fresh herbs, fish sauce, shrimp paste, soy sauce, fruit and vegetables, to create its distinctive tastes.
Vietnam's national dish is phở, a rice noodle soup with beef or chicken, available at any time of day, and most often eaten by locals for breakfast. Hanoi is home to several famous phở restaurants, with roadside stalls serving the dish at cheaper prices and often with richer taste.
Most restaurants/cafes in Vietnam offer Vietnamese food, along with some common western food and Chinese dishes. A popular item locally is bahn mi, toasted baguette with pickles, herbs, and vegetables, usually with beef or chicken and chile-mayonnaise.
Other delicious options worth trying are cơm tấm, a dish made from broken rice grains served with meat (beef, chicken, or pork) and bánh cuốn (steamed rice rolls).
Recommended Itinerary
Culture
Some elements of Vietnamese culture have Chinese origins, with Confucianism and Taoism influencing its traditional political system and philosophy. Buddhism, the country's predominant religion, is strongly entwined with popular culture, which has a major focus on humanity and harmony.
Vietnamese people highly value family and community, as well as key cultural symbols, such as the Vietnamese dragon, and mythical figures.
In the modern era, the cultural life of Vietnam has been deeply influenced by government-controlled media and cultural programs. Since the 1990s, Vietnam has seen greater exposure to Southeast Asian, European and American cultural influences. Notable influences from France and the United States have become evident in Vietnam, through history and pop culture.
The Vietnamese language contains many words borrowed from Chinese. Nevertheless, Vietnamese culture is quite distinct from Chinese culture, partly because the Vietnamese have absorbed cultural influences from neighboring Hindu civilizations, such as the Champa and the Khmer empires.
Way of Life
Traditional clothing: Vietnam's most common traditional attire is the "ao dai" (flowing tunic). There are different styles of ao dai in different regions of the country. It is a four/five-part flowing tunic, with two equal front flaps tied together.
The men's costume is very similar to the women's, with a snug collar buttoned down to the waist on the left side. The male tunic extends only to the knees and is more loose-fitting.
Food: Rice, bread, noodles and vegetables are common in Vietnam. Baguettes and coffee are popular with locals, usually for breakfast, with tea or coffee breaks less common. Dinners usually consist of one or two main dishes, and consist of a combination of broth, meat, and vegetables.
Traditional festivals: Vietnam celebrates many festivals each year. Because it is a Buddhist country, many traditional festivals are related to Buddhism. The Mid-Autumn Festival is one such celebration.
Visit Vietnam with Asia Highlights
Asia Highlights welcomes the chance to help you design your perfect trip to Vietnam. Our knowledgeable staff will assist you in selecting destinations, accommodations and activities that best suit your requirements.
Check out the following links to learn more about our tours and get a head start on planning your hassle-free vacation today!
10-Day Best of Vietnam with Mekong Delta
13-Day Vietnam Classic Wonders with Sapa
14-Day Vietnam, Cambodia and Laos Tour
You might like to read
8 Things You Should Know Before Visiting Vietnam
How to Plan a Vietnam Travel - 10 Things You Need to Know
Why Travel with Asia Highlights During the Pandemic
Tailor-made experience: All of your ideas/needs will be carefully considered to create your ideal trip.
Worry-free planning: Your 1:1 travel consultant in Asia will take all the uncertainty out of your planning, helping you navigate any travel restrictions. 
No-risk booking: 100% refund policy! (up to 14 days before departure)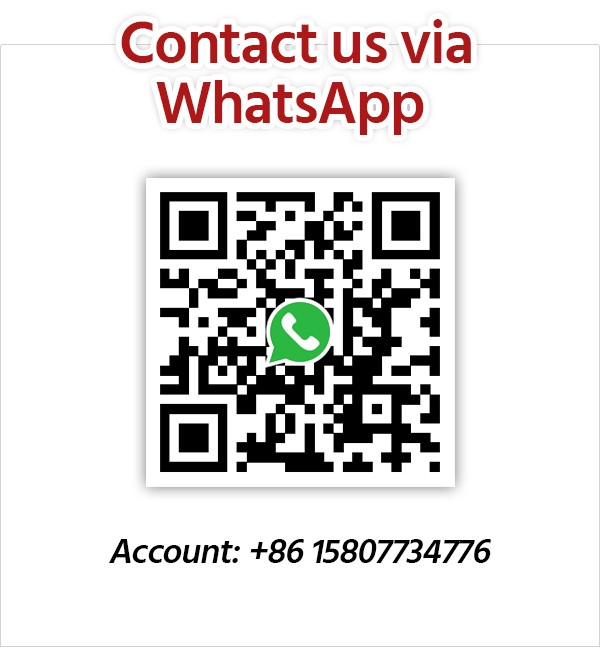 Get Inspired with Our Sample Itineraries
At Asia Highlights, we create your kind of journey — your dates, your destinations, at your pace. You can have any trip tailor made for your travel.
More Travel Ideas and Inspiration