If you're the kind of traveler that loves exploring the beauty of a country by visiting scenic, natural areas but hates causing any harm to the local environment, you ought to consider visiting one of these popular eco-tourism travel spots in Vietnam.
Eco tours in Vietnam provide you with the unique opportunity to visit picturesque natural areas that aren't frequented by large tour groups and are well off the beaten path. The experience allows you to be as close to nature as possible so you can appreciate the beauty of Vietnam in its entire, undisturbed, splendor.
Quick Facts
Eco tours involve taking a holiday and visiting scenic or remote natural areas while contributing to the protection of the environment and minimizing damage to it
By signing-up for an eco tour, you get to explore beautiful remote locations and get to experience them in the absence of large crowds
The most popular eco tour travel spots in Vietnam are in Hanoi, Hue, Hoi An, and the Mekong Delta
Choose your travel agent on the basis of their eco principles and practices
Recommended Itinerary
What are Eco Tours?
Eco tours involve visiting scenic or remote natural areas while attempting to minimize the negative impacts on the environment and on the local inhabitants. This could mean anything from choosing hotels that are LEED certified to eating at restaurants that use locally grown, seasonal produce.
Highlights of Eco Tours: Why You Should Sign up Today
By signing up for an eco tour, you get to explore beautiful remote locations in Vietnam and get to experience them without large crowds. Such tours make for the best possible way to travel to places that are well off the beaten track and to experience them in their entire natural, undisturbed, splendor.
It creates jobs for the locals, protecting places from the threat of mass tourism, and puts the onus on the local community to determine the best course of action in conserving a particular area's environment.
By signing up for eco tours, and partnering with communities that have environmental conservation at the top of their list of priorities, you get the ideal way to create memories with your important ones by experiencing places in Vietnam just as they were meant to be experienced: by being close to nature without causing any harm to the local community.
Recommended Itinerary
What It's Like
Eco tours in Vietnam are about exploration: discovering new places, discovering new cultures, and seeing the world from a new perspective. The eco tours are designed with the intention of maximizing interaction with nature and minimizing carbon footprint.
These tours help change the places visited for the better by encouraging travelers to recognize the problems associated with mass tourism and being a part of the solution by taking an effective, hands-on approach to environmental conservation.
Eco Tour Spots in Vietnam
Hanoi, Hue, Hoi An, and the Mekong Delta are arguably the most popular eco tour destinations in Vietnam. They provide travelers with a ton of eco tours and activities to choose from, and we've highlighted some of our favorites (with sample tours) below.
Hanoi — Rice Cultivation Tour
You've probably seen rice growing in most Asian rice paddy fields, but you probably don't know the procedure of rice cultivation in Vietnam. On this tour, you are instructed on how rice is cultivated in the fields and are made to experience some of the difficulties Vietnamese farmers face.
The rice cultivation eco tour is a truly memorable experience. Moreover, you complete the day leisurely cycling along the countryside gaining valuable insight into life in the Vietnamese countryside and taking plenty of photographs along the way.
An English-speaking tour guide will lead this private eco tour. Transportation to and from the hotel (in a private car) will also be arranged for guests.
Hue — Exploring Thuy Bieu Eco-Village
Relax and enjoy your time in Hue by taking a cruise down the Perfume River and visiting the quiet eco-village of Thuy Bieu.
The village is not far from Hue and is the perfect place to stroll or bike around on a relaxing afternoon. Guests will visit local gardens, old ancestral temples, and spend time with the locals at the village.
After visiting some handicraft workshops (incense making workshops, and traditional candy making workshops), guests will have lunch, consisting of traditional specialties at a local Hue home.
At the end of this eco tour, you will have time to relax by dipping your feet in medicinal herb water — a traditional therapeutic practice — and enjoying an excellent massage.
Hoi An — City Walking Tour
This eco tour, led by knowledgeable, English-speaking locals, will provide you with the best way of getting yourself acquainted with the sights and sounds of the port city of Hoi An.
The city walking tour will lead you to beautiful attractions like the 400-year-old Japanese Covered Bridge, the Phuc Kien Assembly Halls, numerous art galleries, and workshops.
Mekong Delta — Floating Market, Small Canal, and Gian Gua Bike Tour
If you find yourself in Can Tho, it is an absolute must for you to visit the floating markets.
This Mekong Delta eco tour is designed to show you why so many people love the floating market Cai Rang and takes the entire experience a step further by visiting the relaxing Can Tho countryside after.
Guests get to visit the fruit gardens at Gian Gua, interact with locals, and bike along the quiet country road. Lasting only 5 hours, this is an eco tour unlike any other.
Recommended Itinerary
Important Tips for Eco Tourists in Vietnam
Below are some simple steps to promote responsible tourism, while enjoying a fun holiday in Vietnam:
Choose your travel agent on the basis of their eco principles and practices
Educate yourself about the Vietnamese city or town you are visiting beforehand
Be aware of the local history, culture, and customs of the locals before arriving
Conserve resources such as water and food, since many Vietnamese tourist destinations are suffering from acute resource shortages at the moment
Use local transportation
Demonstrate responsible behavior toward other travelers who are less informed than you are by acting as an example
Visit Vietnam with Asia Highlights
Asia Highlights welcomes the chance to help you design your perfect trip to Vietnam. Our knowledgeable staff will assist you in selecting destinations, accommodations and activities that best suit your requirements.
Check out the following links to learn more about our tours and get a head start on planning your hassle-free vacation today!
9-Day Best of Vietnam with Mekong Delta
13-Day Vietnam Classic Wonders with Sapa
14-Day Vietnam, Cambodia and Laos Tour
You might like to read
Top Places to Scuba Dive or Snorkel in Thailand
Why Travel with Asia Highlights During the Pandemic
Tailor-made experience: All of your ideas/needs will be carefully considered to create your ideal trip.
Worry-free planning: Your 1:1 travel consultant in Asia will take all the uncertainty out of your planning, helping you navigate any travel restrictions. 
No-risk booking: 100% refund policy! (up to 14 days before departure)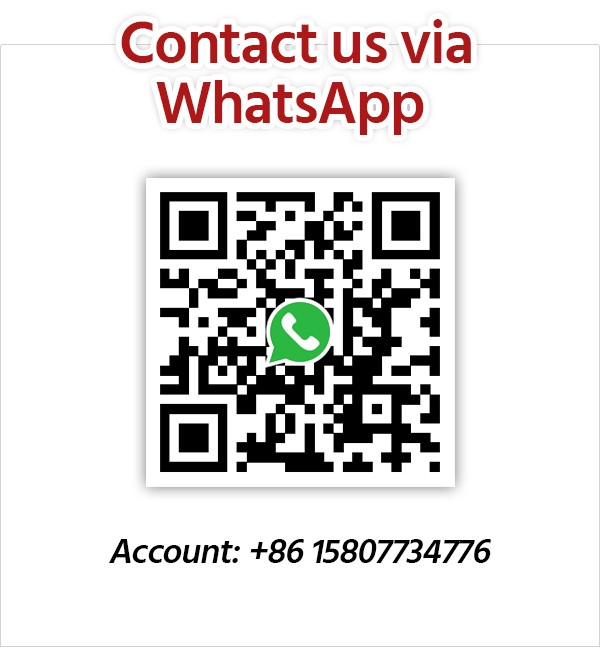 Get Inspired with Our Sample Itineraries
At Asia Highlights, we create your kind of journey — your dates, your destinations, at your pace. You can have any trip tailor made for your travel.
More Travel Ideas and Inspiration